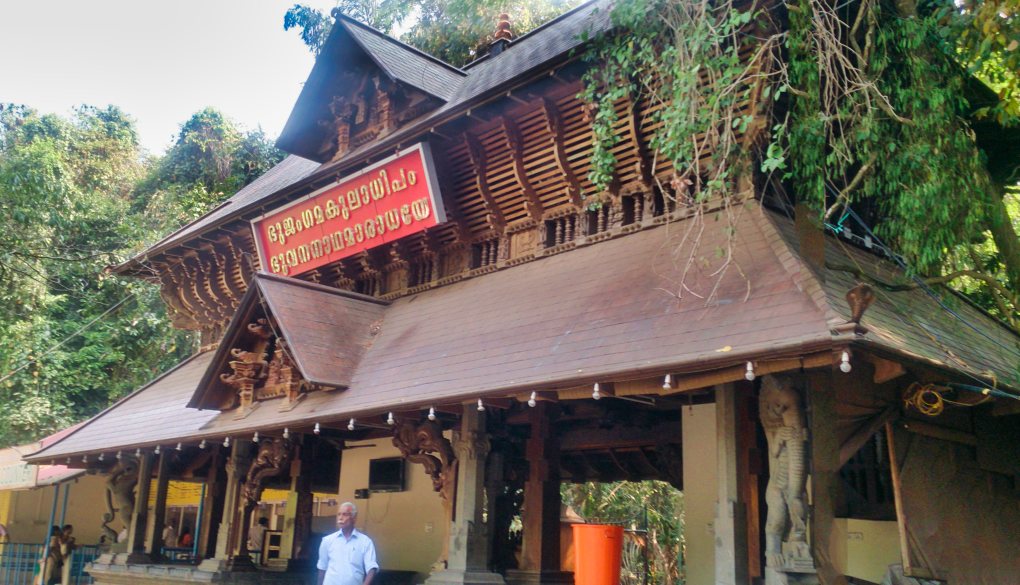 Mannarasala Sree Nagaraja Temple is an ancient temple that draws devotees from all over Kerala and elsewhere. It is a pilgrim centre where the prncipal deities are Vasuki and Sarpa Yakshi. The pratishta faces east. The temple is inside a kavu containing 14 acres of land. The other deities in the temple complex are Ganapathy, Durga, Shivan, Bhadra Kali and Shastavu.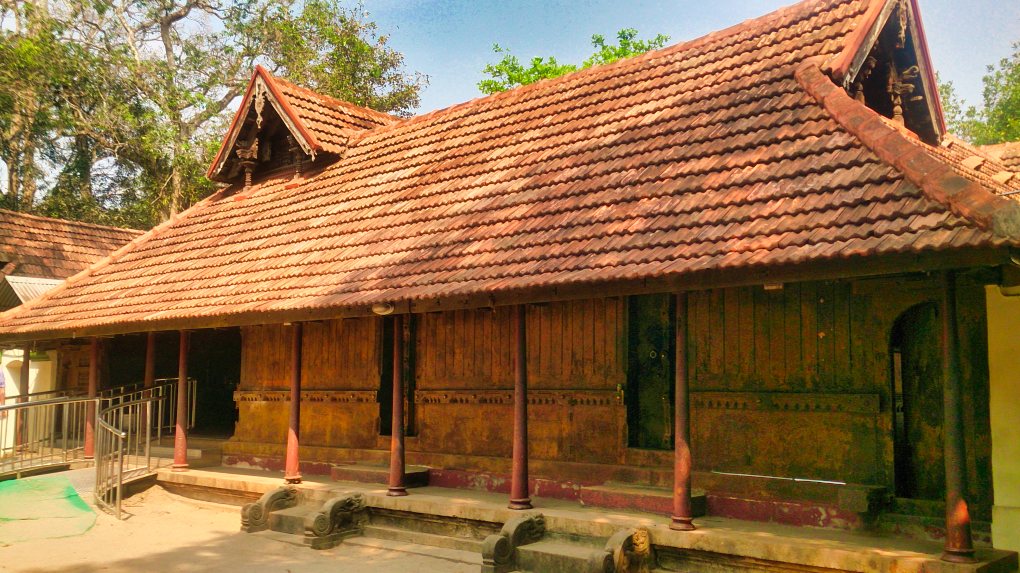 Valia Amma in Mannarasala Sree Nagaraja Temple
The pooja rituals are led by a Brahmin lady who devotees call Valia Amma. The senior-most lady member of the family takes on the mantle of Valia Amma. She lives as a brahmachari and observes penance. Visitors to the temple make it a point to visit Valia Amma and get her blessings. The ancestral house is called Illam.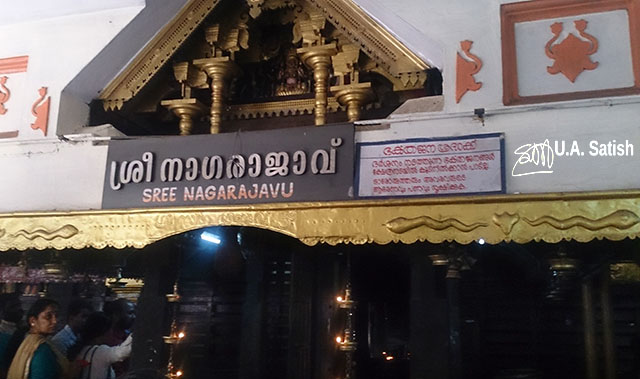 Temple Management
A trust manages affairs of the temple. The trust includes only members of the sacred family. The temple trust follows the pooja pattern and administrative affairs of the temple in accordance to the instructions of Valia Amma and ancient traditions.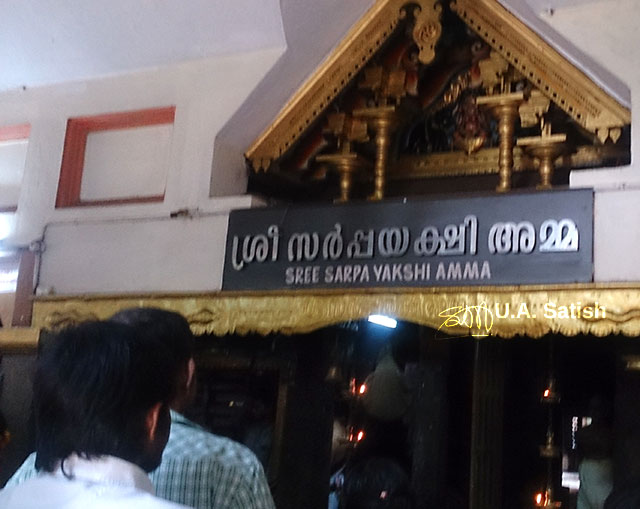 The idol in the sreekovil is deep inside and it was nearly impossible to make out the idol from where the devotees are allowed to stand.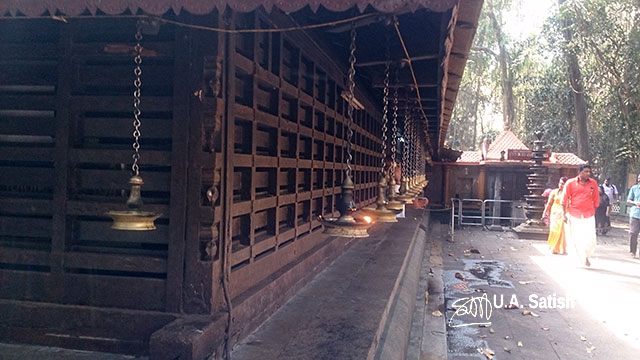 History
Lord Parasuraman may have established Mannarasala Sree Nagaraja Temple. The legend is that he reclaimed land from the sea and created Kerala.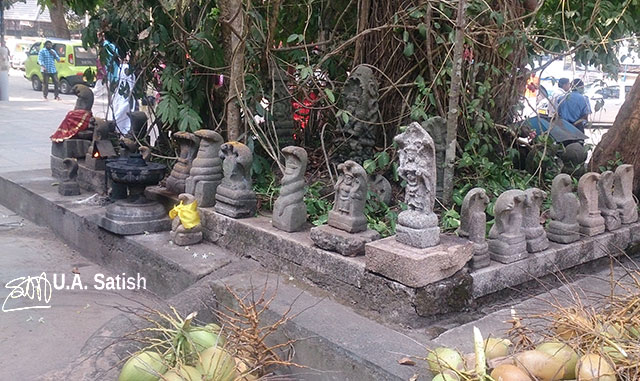 The Mannarasala Temple has over 30,000 sculptures of snakes along the paths and temple grounds and is the largest such temple in Kerala.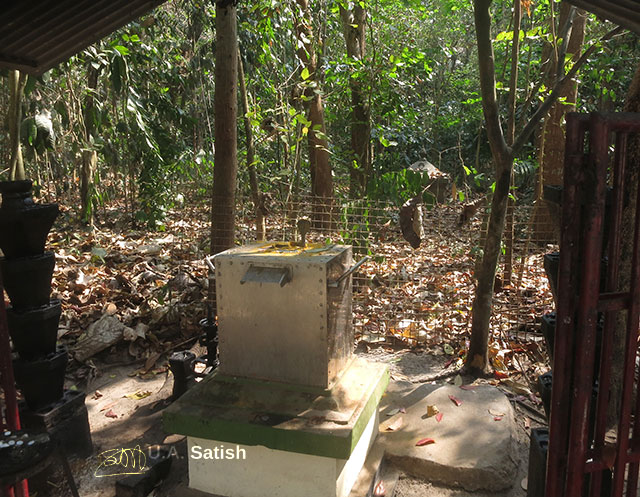 According to legends, Appooppan Kavu is the abode of Sree Nagaraja.
Offerings
There are several offerings which are unique to the temple. Perhaps the best known among them is Uruli Kamathal which is for conceiving a child.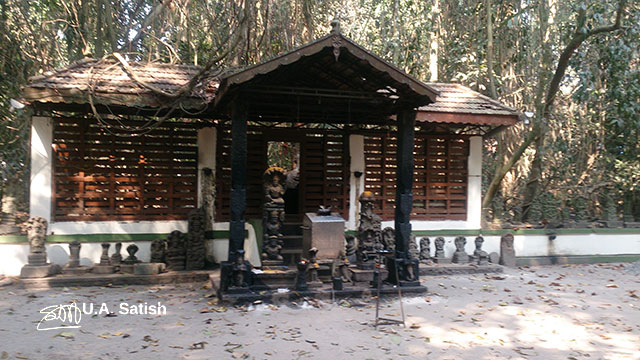 Main Festival
Mannarasala Aayilyam is the main festival at the temple. It is celebrated on the Ayilyam star of the Malayalam month of Thulam. But other major Naga kshetrams in Kerala consider Kanni Ayilyam as the most important day. Female priests take up the role of principal poojari in Mannarasala. The senior antharjanam of  Mannarasala Illam performs all major pooja ceremonies at the temple. She is known as Valia Amma. On Ayilyyam day, she carries Naarajavu from the temple to Illam in a ceremonial procession. Later devotees witness pooja, Noorum Palum, Sarpa Bali and kuruthi pooja.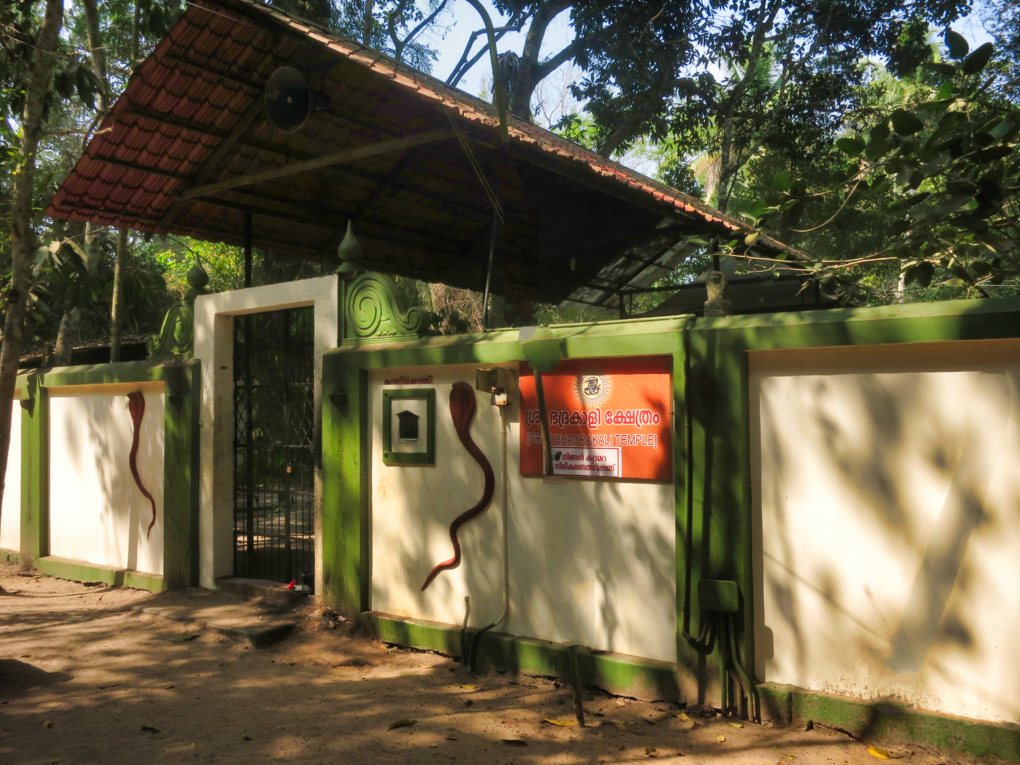 If you liked the post, you could…
Join more than 5,000 fans of UASATISH by liking us on Facebook, or follow us on Twitter and Instagram.
Related Stories