Gengenbach Germany is a small medieval town in the Black Forest. From Offenburg, it is 11.4 km (16 min) by road. Black Forest Railway serves Gengenbach . The railway station is small. You have to buy train tickets using ticketing machines.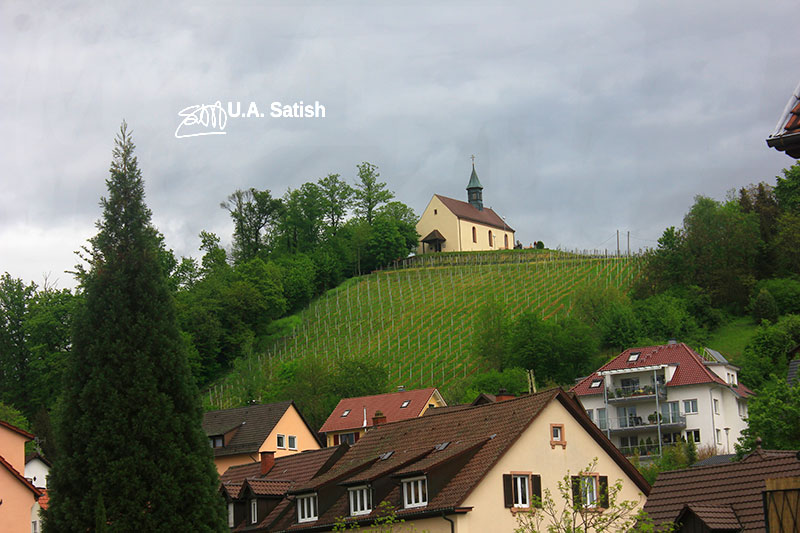 A Walk Around the Medieval Town
Near the Bahnhof is a small chapel on top of a hill. It is surrounded by vineyards.  At the bottom of the hill are magnificent historic houses.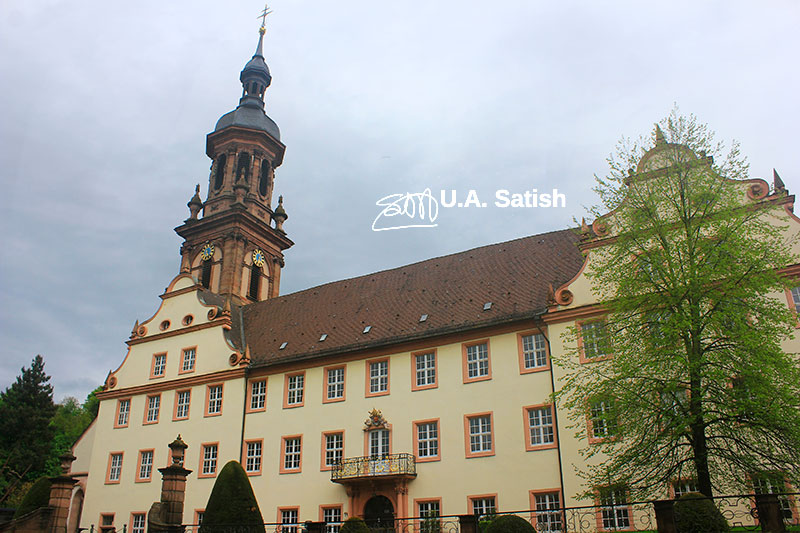 Church of St. Marien in is near the market square Gengenbach Germany . It is a beautiful church. We could not enter inside as it was past 6 pm when we reached there and was closed.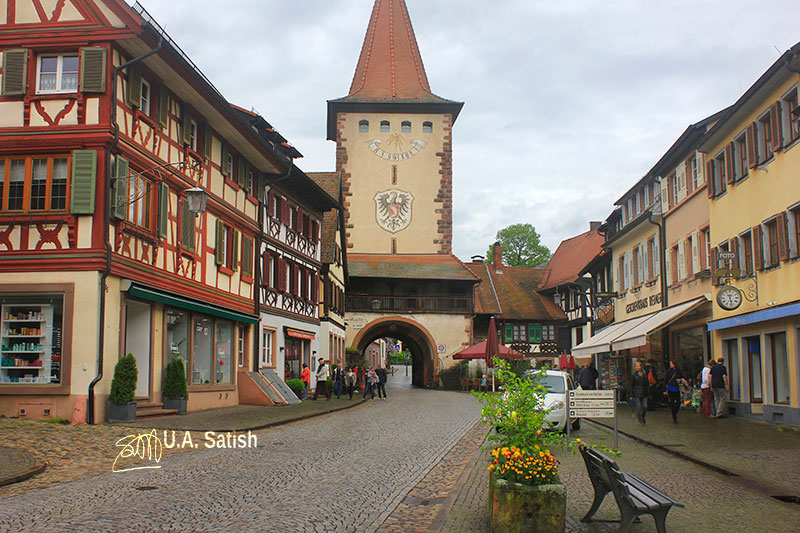 Market Square
Gengenbach also boasts of a picturesque, traditional, medieval town centre. An  eighteenth century gate with medieval spire dominates the market square. It has cobblestone roads leading to it. Half-timbered houses line both sides. There are pretty flowers in stone planters and even an old wishing well.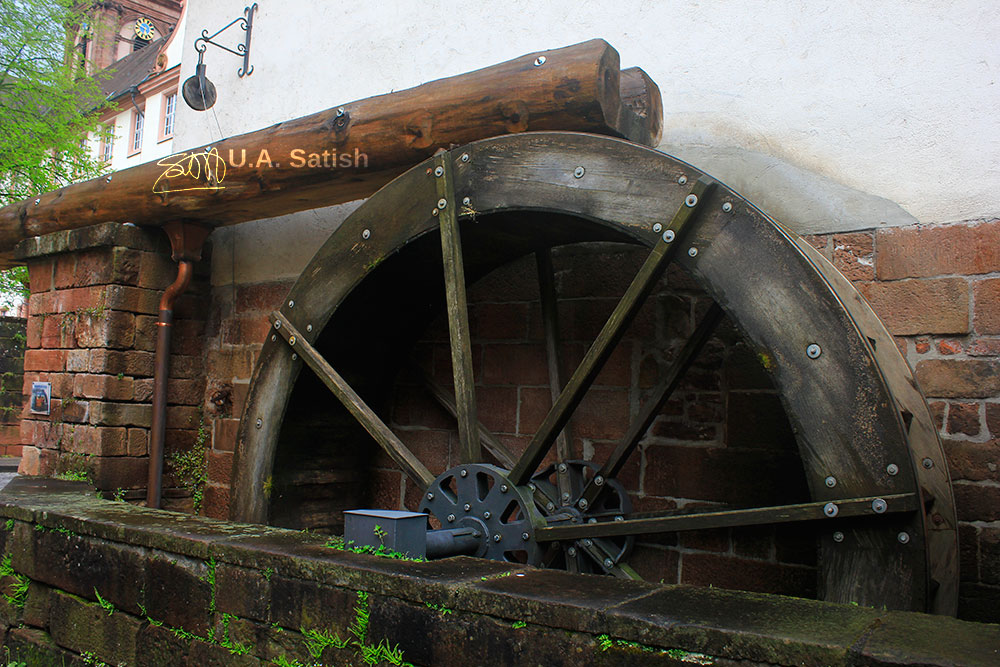 In my walks around the town, I came across this ancient water wheel at the Cloister Mill.
Please feel free to subscribe to my free email newsletter for regular updates from the site.