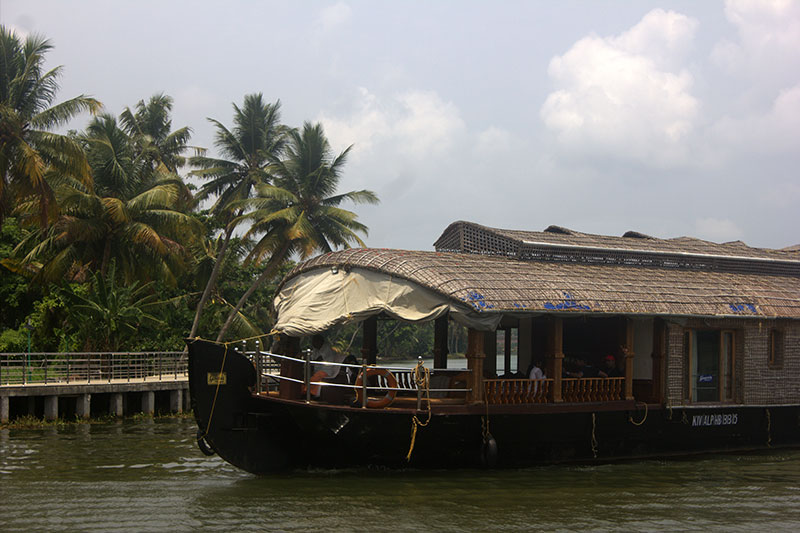 Alappuzha attracts many travellers from around the world who seek its beautiful canals and lakes. The first thing we did after reaching Alappuzha was to go on a houseboat cruise. The cruise took us past the villages and fields of Kuttanad.
Rice Fields
Kuttanad is the second-biggest rice producing area in Kerala after Palakkad. The rice fields of Kuttanad are below sea level by a few feet. The land was reclaimed from the lake centuries ago. The water is kept out with the help of bunds and dykes. The land is flat without ups and downs. Apart from farming, fishing and tourism are the main income generators in Kuttanad.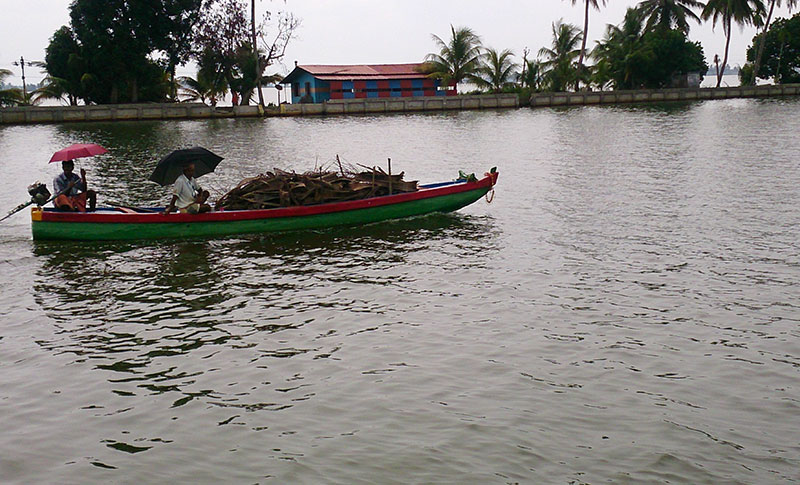 Cruise in Houseboat
Our houseboat was large and equipped with modern comforts. There was air-conditioning and an entertainment system with satellite TV. There was a bedroom with en suite bath. A chef was on board who cooked a delicious Kerala lunch for us. The fare for lunch included King Prawns which we had bought from a lakeside shop during the cruise. The shop also stocked Karimeen and crabs.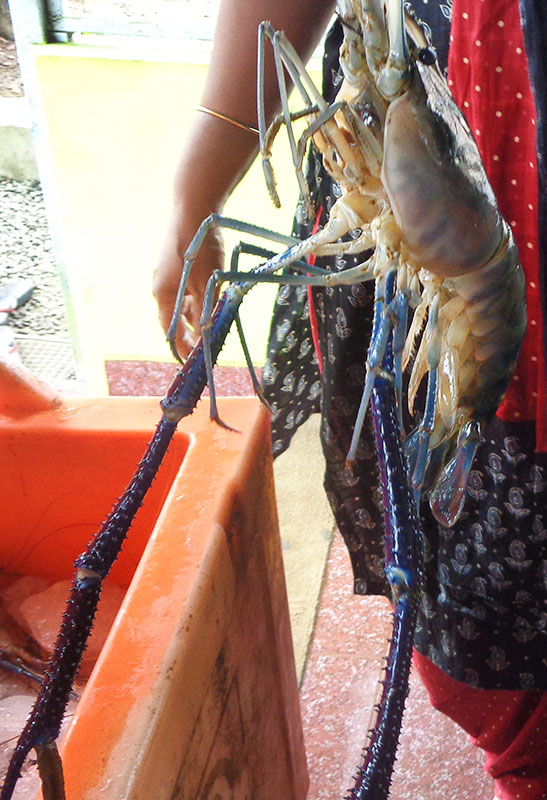 The water in the lakes turns a little salty during summer months due to ingress of sea water. But when it starts raining in June, sea water retreats. At times of heavy rains, boat cruises stop. The salinity of the Punnamada Lake has come down after construction of the Thanneermukkam salt water regulator (bund), leaving the lake almost a freshwater system.
Alappuzha is famous as Venice of the East with its many canals and boats. Big boats called Kettuvallams transported rice and spices. Kettuvallams have now turned into houseboats. There was a port in Alappuzha for exporting spices and coir to Europe and Arabian Gulf. But with the fast development of Kochi harbour, ships gradually stopped visiting Alappuzha. The traders, many of them Gujaratis who had settled in Alappuzha, moved to Kochi.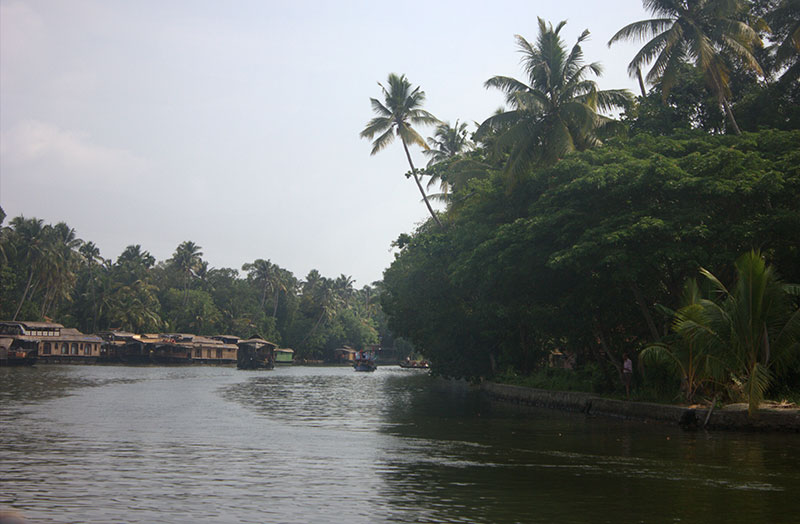 Alappuzha Town
The roads in Alappuzha ahave become clean. The canal banks also looked tidy. But weeds (African Payal) clog some stretches of the canals.
I paid a visit to my old college in Alappuzha, Sanatana Dharma College. I studied there for two years for my pre-degree course. It was a holiday and there were not many people around. The main building looked the same. Painting work was in progress.
Next stop was Leo XIII High School from where I passed my SSLC examinations. The school was established in 1889. Jesuit priests ran the school when I was there.  The playground had lost its goal posts. There were cricket nets at one end. The main building is a heritage structure and lwas in good condition.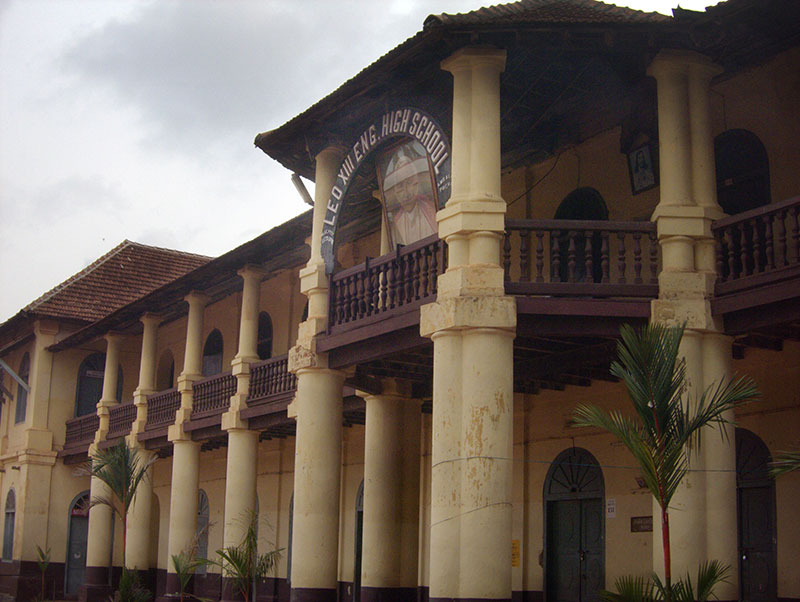 Alappuzha has many bridges across its canals. I have shown below photos of two old bridges, Muppalam and Kochukada Palam.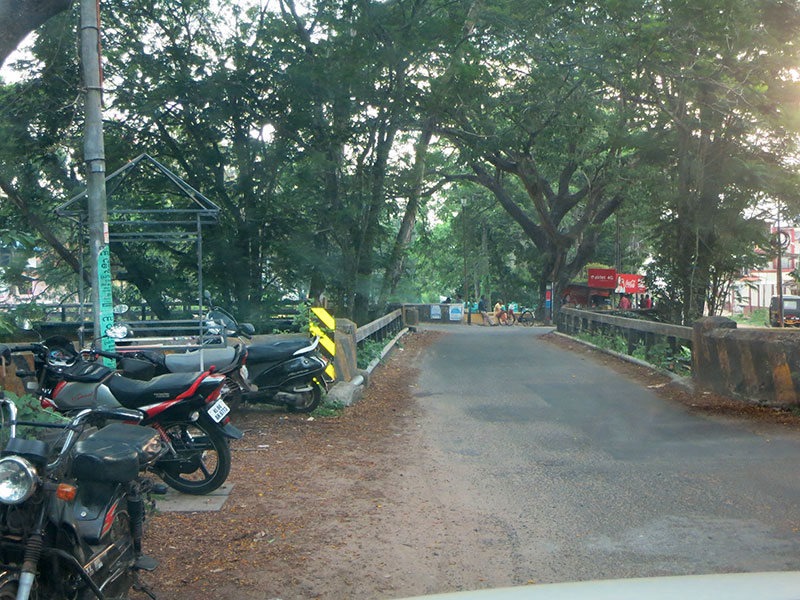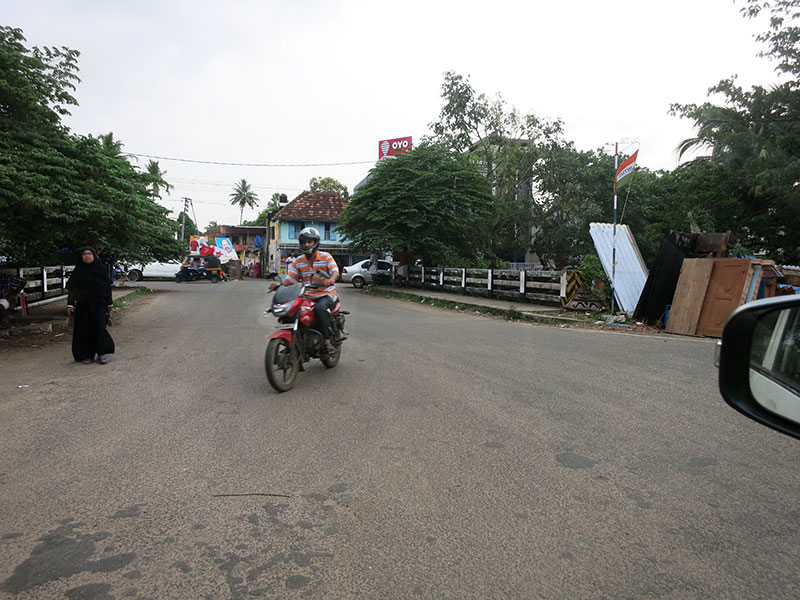 Alappuzha Beach
The lighthouse in Alappuzha, built in 1862,  is one of the oldest in Kerala. Its revolving light beam can be seen far out into the sea and is a focal point at night for  fishing boats and ships. I have seen it painted white. Now it is in red and white. Visitors can go up the lighthouse between 15:00 hours and 16:30 hours on every weekday. The admission fee is Rs 10.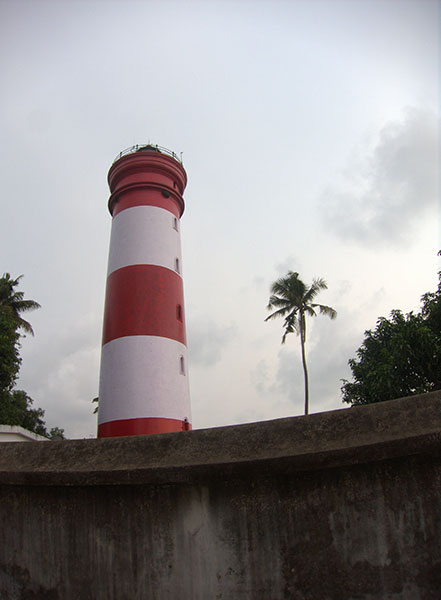 The old pier in Alappuzha beach has disintegrated after the port was shut down. Now only the skeletal remains can be seen. The beach itself was crowded. Construction work was going on for an elevated road by the beach.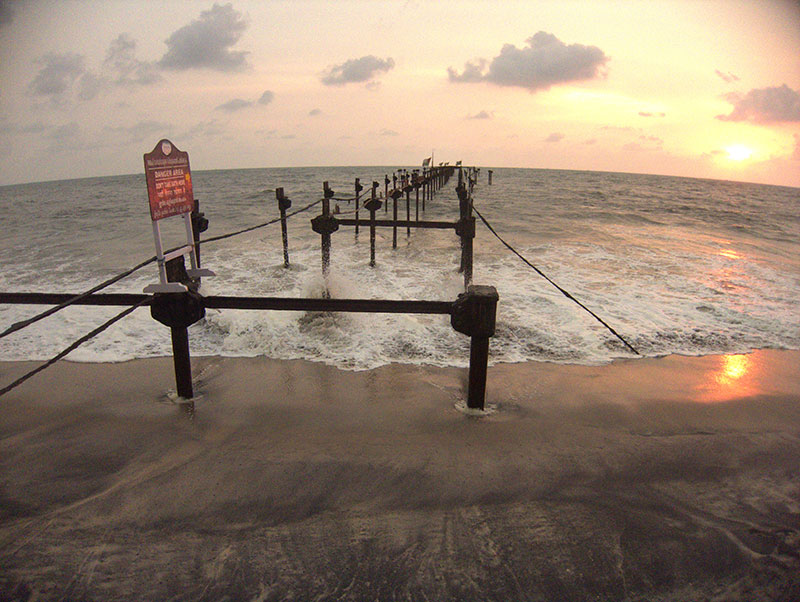 If you liked the post, you could…
Join more than 5,000 fans of UASATISH by liking us on Facebook, or follow us on Twitter and Instagram.
Related posts: