Alappuzha Houseboat Cruise is a major tourist attraction. There are more than 2,000 houseboats in Kerala backwaters. These boats carried rice in early days. They now serve the needs of luxury tourism. The boats are made of wood with a thatched roof.  They have ensuite bedrooms, sitting and dining area and a kitchen. The bedrooms are usually air-conditioned. Each houseboat has a captain and a chef.
Rainbow Cruises assigned our houseboat which had modern amenities.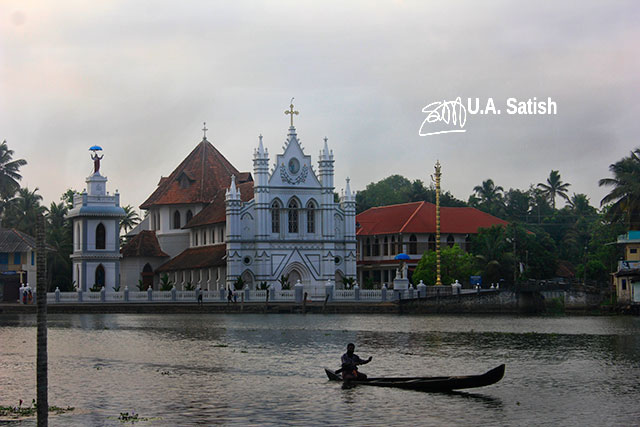 This was my second houseboat cruise in Alappuzha. The first was in May last year. This time around, the cruise was part of my school reunion. The cruise was from 11:00 am to 5:00 pm. The boats are docked after 5:00 pm . Most visitors choose to spend the night on board. The cruise restarts after 7 am.
Food Served on Alappuzha Houseboat Cruise
The food is traditional Kerala fare. Lunch usually includes Karimeen fry, chicken, rice, vegetables, papadom, pickles and payasam. Snacks, dinner and breakfast will also be served as required. Liquor is not available on board. Guests have to purchase and bring their own drinks.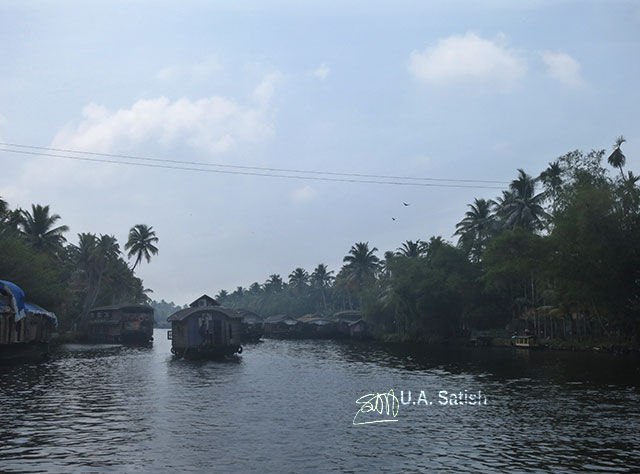 Backwaters of Kerala
The backwaters consist of five large lakes which are linked to rivers and canals. The backwaters are fed by 21 rivers. Tidal currents and waves created sand banks across the river mouths. This resulted in the formation of backwaters. Punamada Lake hosts the annual Nehru Trophy Boat Race. The race is on the second Saturday of August each year. The finishing point of the race is close to the city centre of Alappuzha town.
Sitting Area
The sitting area is open on three sides. This permits unobstructed view of the surrounding canals, lakes and countryside. You can close the glass windows to allow air conditioning to do its work. A home theatre and satellite TV channels are available for entertainment at night.
Kuttanad Region
Kuttanad is a region covering the Alappuzha and Kottayam districts of Kerala. It is famous for its vast paddy fields. It is famous as the Rice Bowl of Kerala.. The rice fields are below sea level in Kuttanad.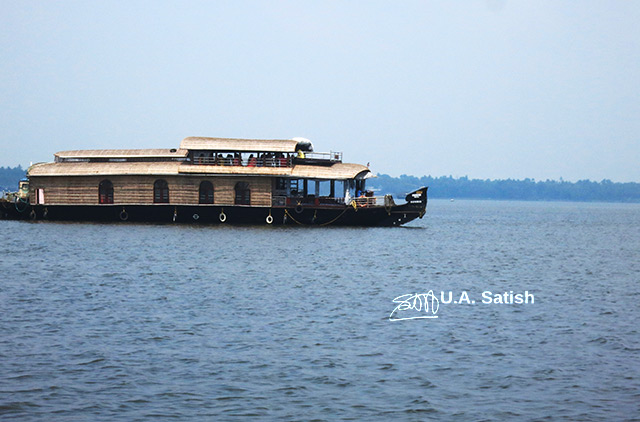 The lakes and canals are full of houseboats. You can also spot other boats, big and small. The boats transport goods and carry people.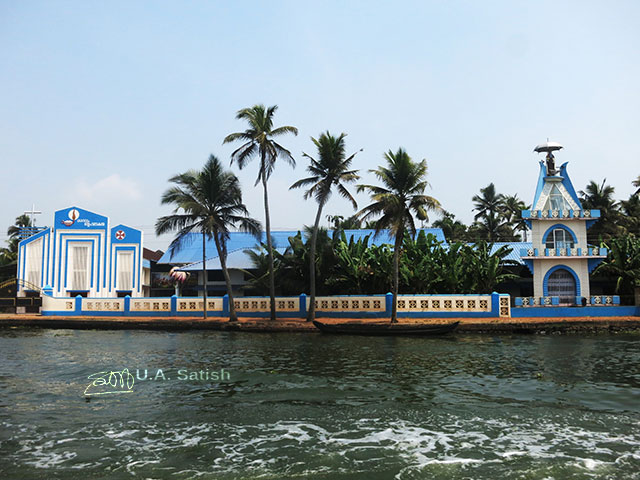 Churches in Kuttanad
Many churches dot the landscape of Kuttanad. Every village has its own church. Christianity existed in Kerala from first century AD when St. Thomas the Apostle visited the region.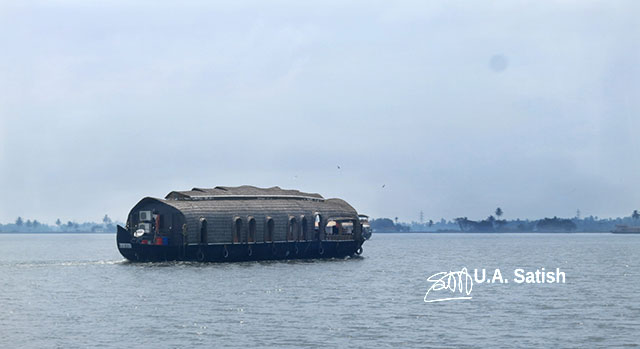 Connected by artificial canals, the backwaters form an economical means of transport. A large local trade is carried on by inland navigation. Fishing, along with fish curing, is a major income generator.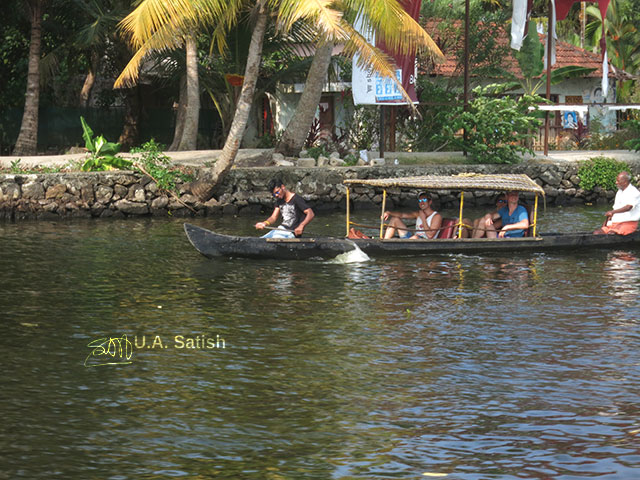 Alappuzha Attractions
Alappuzha is famous for its boat races, backwater holidays, beaches, marine products and coir industry. It is among the top tourist destinations in the world. Peak season is from August to February.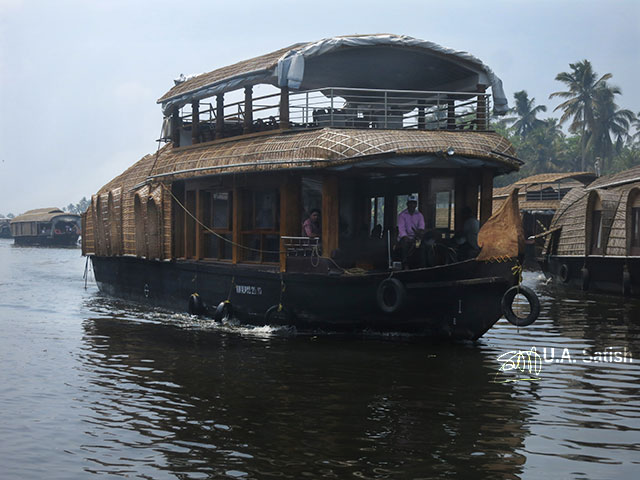 Houseboats have on board motors but generally go at a slow pace for smooth travel. All the boats have a generator.
The burgeoning of motorised houseboats in the lakes and backwaters has raised questions regarding the adverse impact of pollution from diesel engines on the vulnerable ecosystem.
You have probably enjoyed reading about the houseboat cruise. Join me on Facebook, Instagram and Flickr.
Facebook Comments