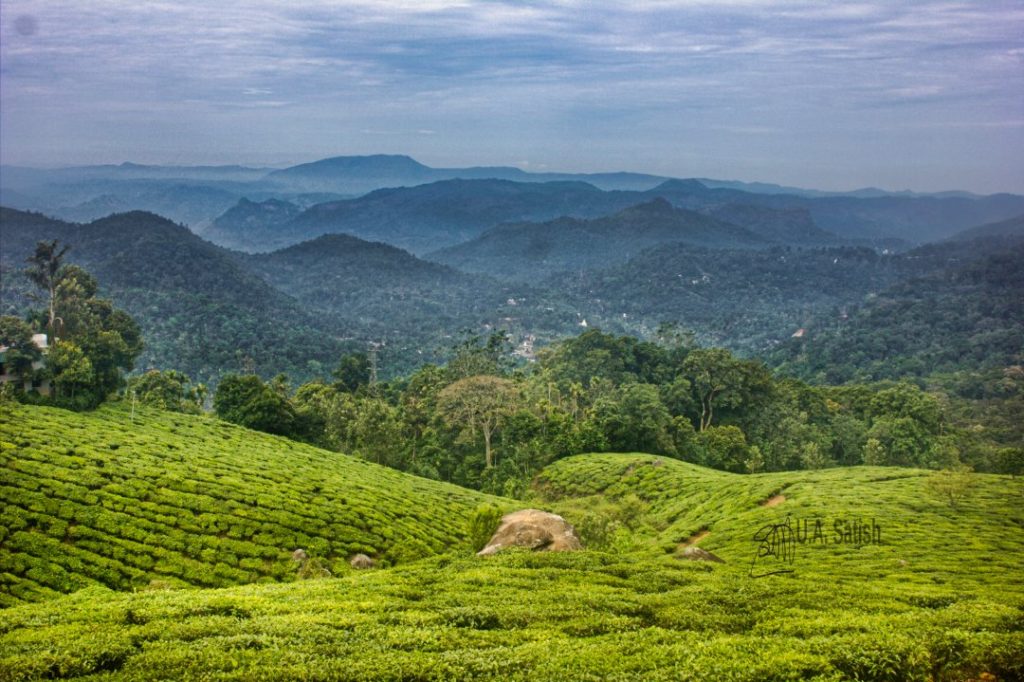 Kerala God's own country is a phrase created in the 1980s to promote tourism. In Hindu mythology, Lord Parasuraman, an avatar of Vishnu,  created Kerala. He threw his axe to push back the sea and reclaimed a 600 km strip of land for his devotees. Kerala is justly famous for its beaches, lakes, canals and hills.
Munnar
iMunnar  is one of the most favoured travel destinations in India. It is at a height of 8,000 feet. From Kochi International Airport, it is at a distance of 111 km.  The cool climate and scenic beauty of Munnar draws travellers from India and outside.
The hilly terrain of Munnar has unending tea plantations. There are several rivers and waterfalls in the area.
Lakes and Canals of Alappuzha
Alappuzha is popular for its stunning backwaters and canals. The canals are connected to Vembanad lake which is one of the largest lakes in India. The lake is separated from Arabian Sea by a narrow strip of land.
Houseboat cruises on the backwaters is a major attraction for visitors.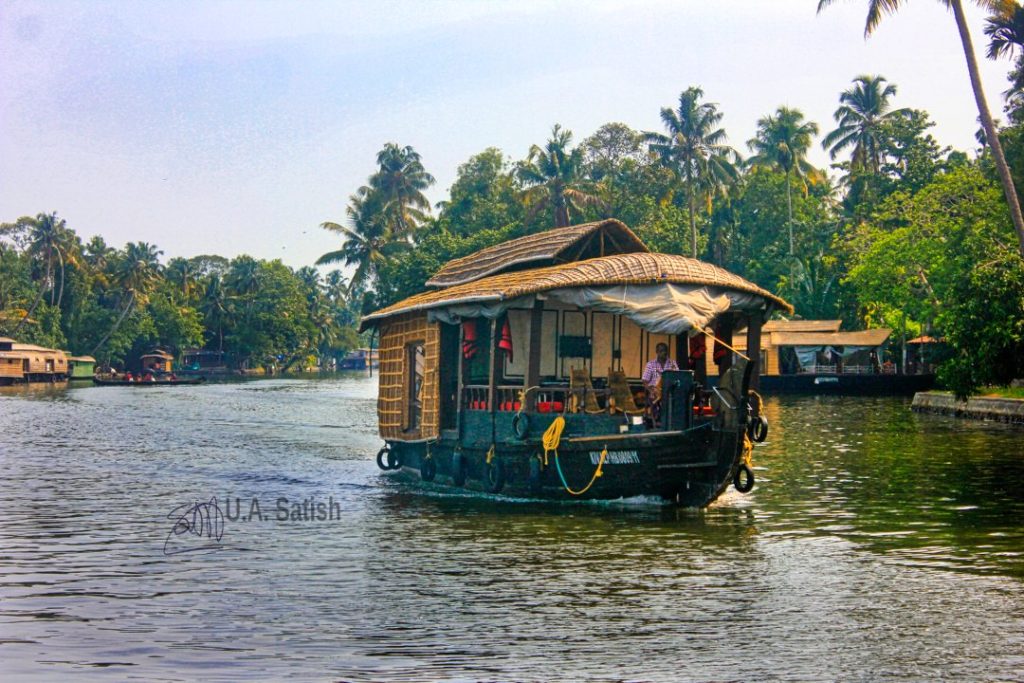 Alappuzha was known as Venice of the East with its many canals and boats. Big boats called Kettuvallams were used to transport rice and spices. Kettuvallams have now been converted into houseboats. There was a port in Alappuzha for exporting spices and coir to Europe and Arabian Gulf. But with the fast development of Kochi harbour, ships gradually stopped visiting Alappuzha. The traders, many of them Gujaratis who had settled in Alappuzha, moved to Kochi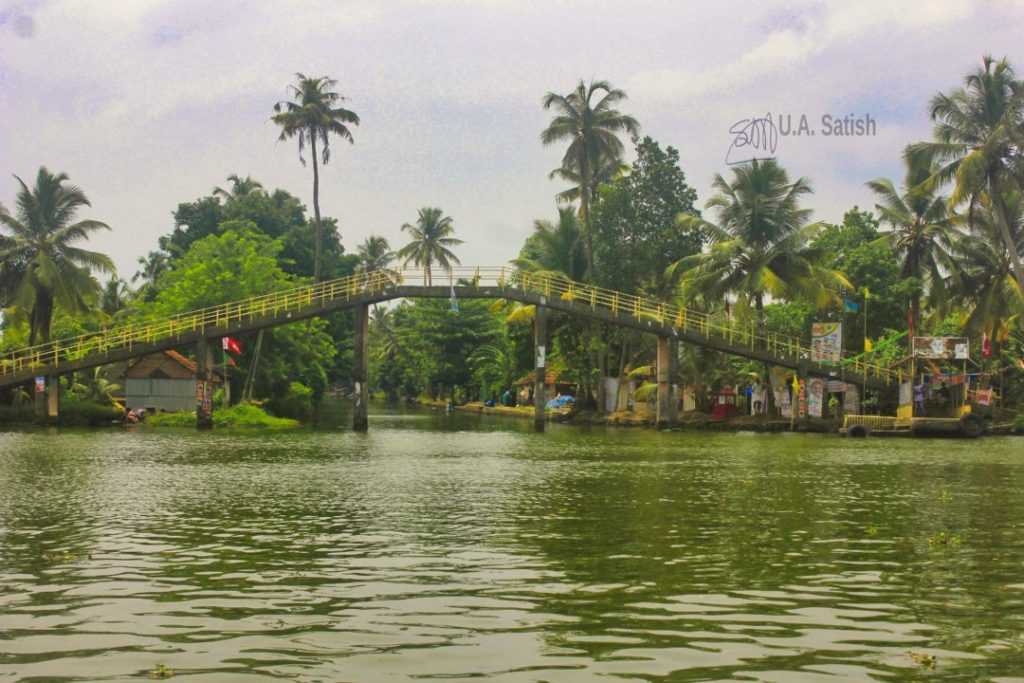 Chinese Fishing Nets in Fort Kochi
Portuguese brought Chinese fishing nets from Macau, once a Portuguese colony. Teams of 6 to 8 people operate the huge nets. They use the nets when the tide is coming in. At low tide, the nets are idle. Sometimes they lower the nets into the water at night with lights fixed on the top. But the activities stop at around 10 pm.
.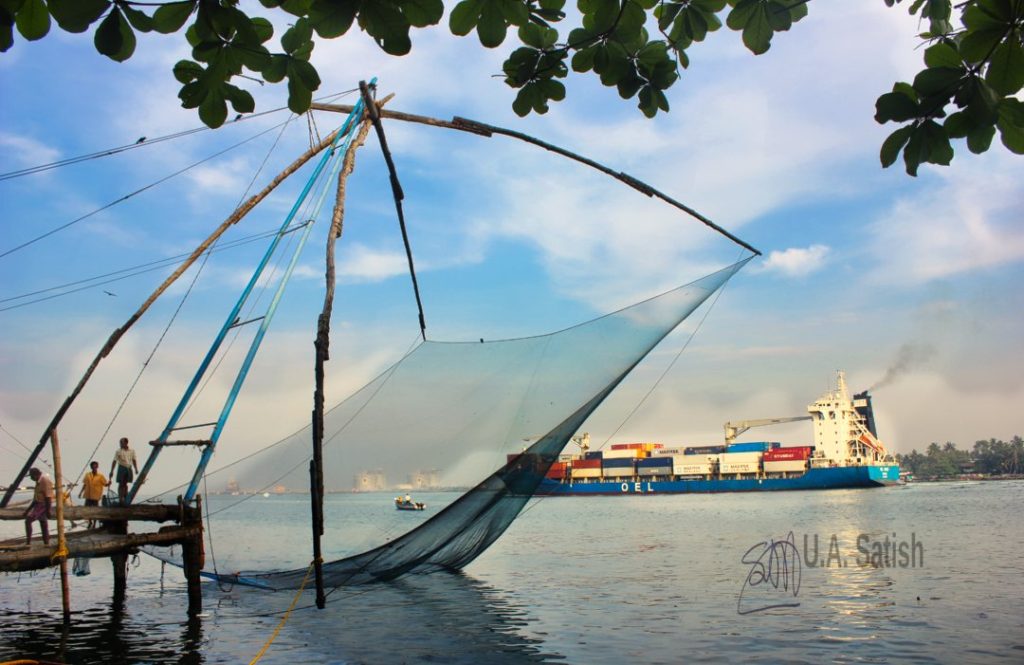 Periyar Lake Boat Cruise
The cruise on Periyar Lake is a wonderful experience. The waters  are calm and few ripples disturb the lake surface. There is hardly any noise but for the sounds made by the boat. The lake and the forests are beautiful. We were able to pick out Indian Bison (Gaur), Otter and monkeys from the safety of our boat. Among the birds that we noticed were cormorants, herons, parrots and many kingfishers.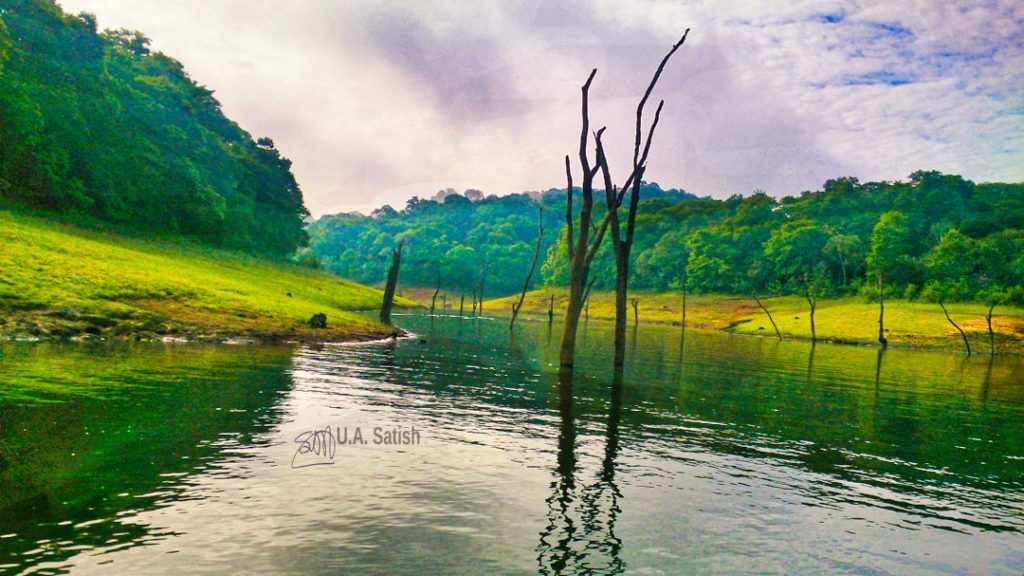 Temple Elephant in Kerala God's Own Country
There are about 700 elephants in captivity in Kerala. Sixty to seventy of them are in Guruvayur Temple. Individuals and temples own most of them. They are employed in religious ceremonies in temples, churches and mosques.Some elephants work in timber yards.
Muthanga Wildlife Sanctuary
Muthanga Wildlife Sanctuary was a unique experience. It is on the Kozhikode – Mysore highway, an hour's drive from Kalpetta (36 km). The sanctuary is open from 7 to 10 in the morning and 3 to 5 in the evenings. We started early morning from Kalpetta so that we could get in when the gates opened. The roads are good and there was little traffic at that time.
The area had received good rains in the past few weeks. There was dense vegetation on both sides of the road. Animals were probably lurking behind the bushes and few made their appearances. The guide pointed out fresh pug marks of a tiger. But we did not see the tiger himself.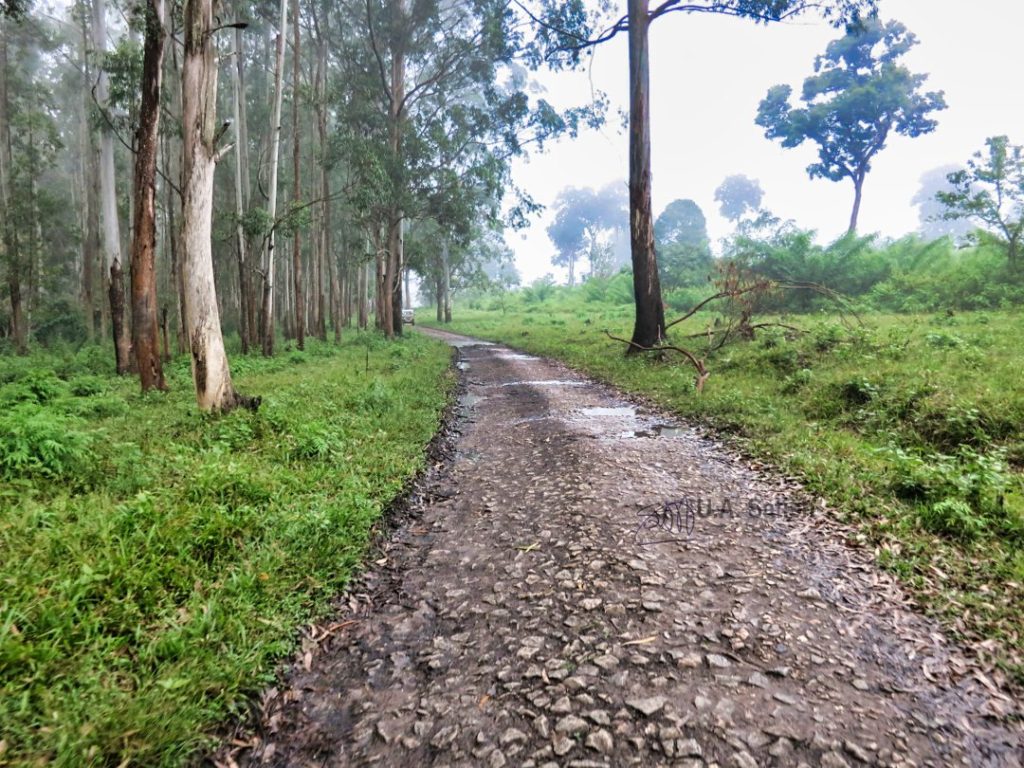 Wayanad in Kerala God's Own Country
Wayanad is a district in the north east of Kerala and consists of  Mananthavady, Sulthanbathery and Vythiri taluks. It is a picturesque plateau at a height of 700 to 2100 metres above sea level. It is at Kerala's borders with Karnataka and Tamil Nadu states. Agriculture is the main occupation of the people with production of cash crops like coffee, pepper, cardamom, tea and spices.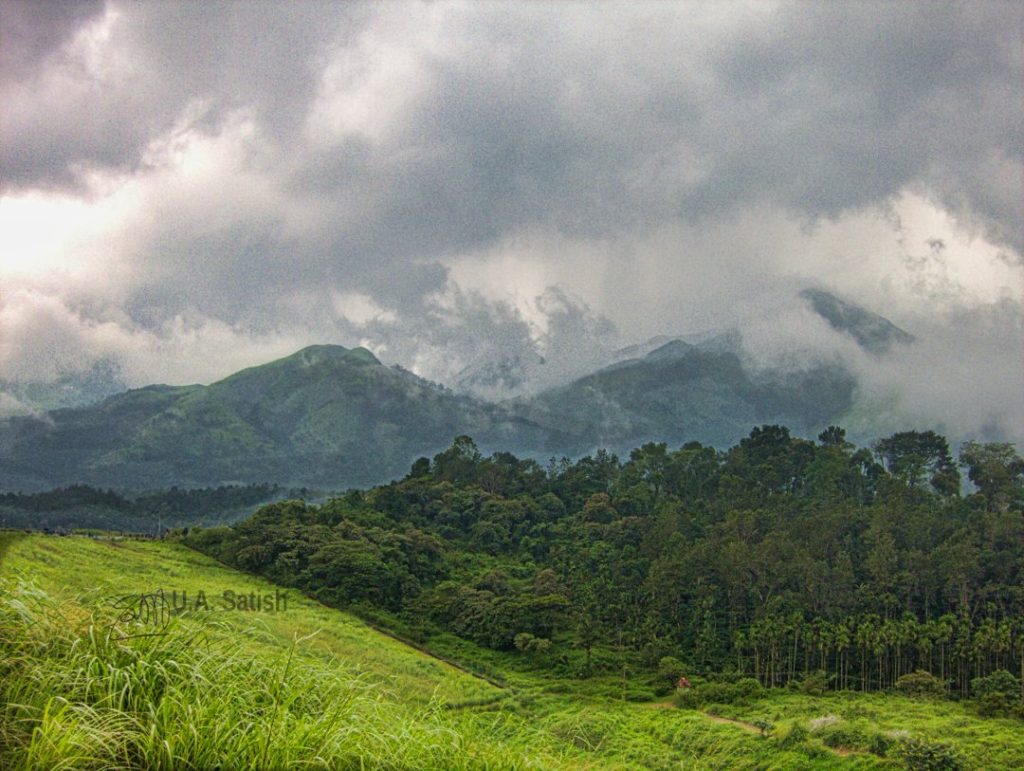 Heritage Bungalow in Kannur
Letty Villa is a heritage bungalow in the Cantonment area of Kannur. The Kannur Cantonment Board is one of the 62 cantonments in India and the only one in Kerala. The headquarters of  Defence Security Corps is based here.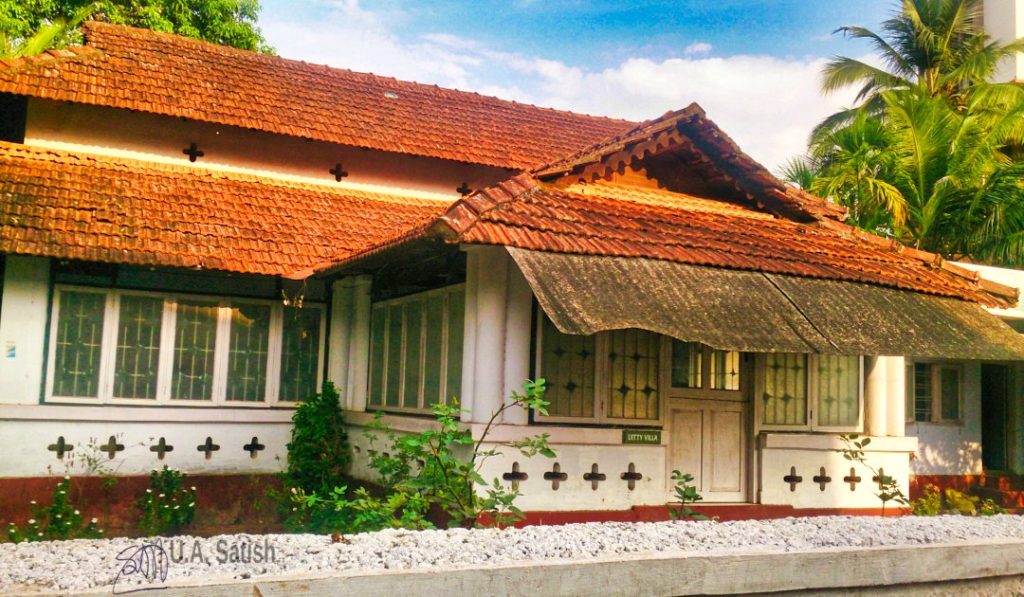 If you liked the post, you could…
Read more stories and get updates on my Facebook page.
Subscribe to the free and informative e-newsletter.
Related posts: