Yumthang is a beautiful valley in North Sikkim. It is 26 km from the hill station of Lachung which means the Small Pass. The road trip takes you from Lachung at an elevation of 8,610 feet to Yumthang at 11,693 feet. The journey can be completed in about an hour and a half.
Getting There
Gangtok, the state capital, is 128 km from Yumthang. Most visitors stay overnight at Lachung enroute to Yumthang. Night falls quickly in North Sikkim and fogs are a common occurrence. Although the route is scenic, roads are often not in good condition.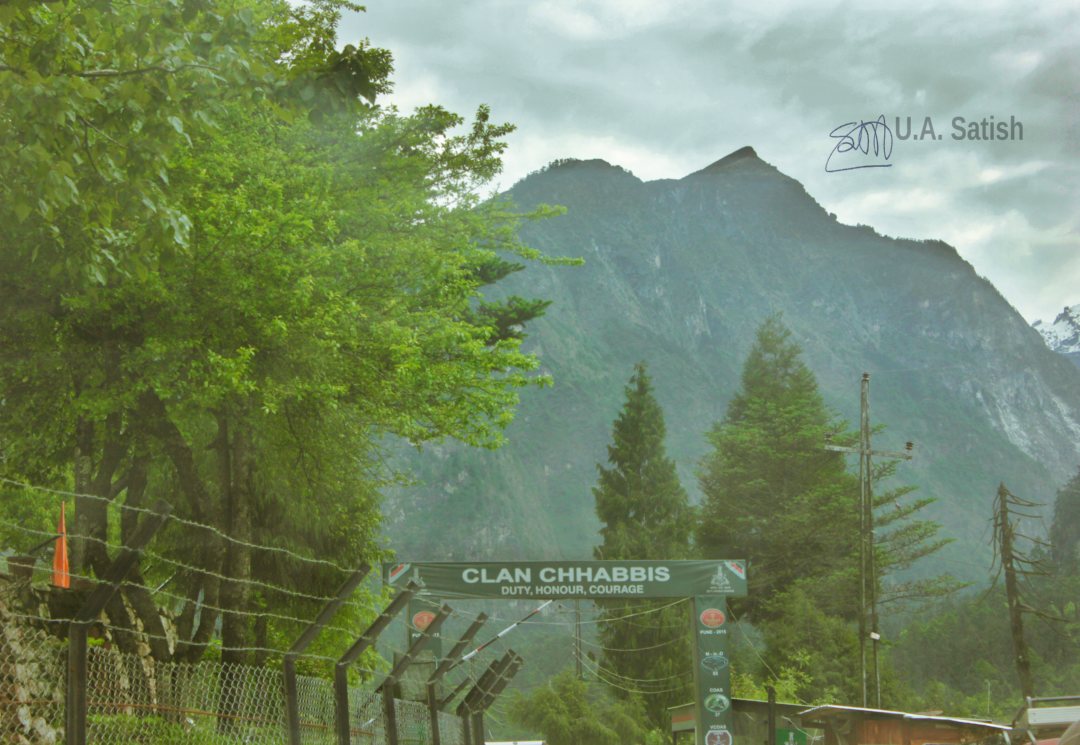 Lachung is close to the international border with China. Indian Army maintains a forward post in the village. A contingent of Maratha Light Infantry was based there. The motto of their regiment is: Duty Honour Courage.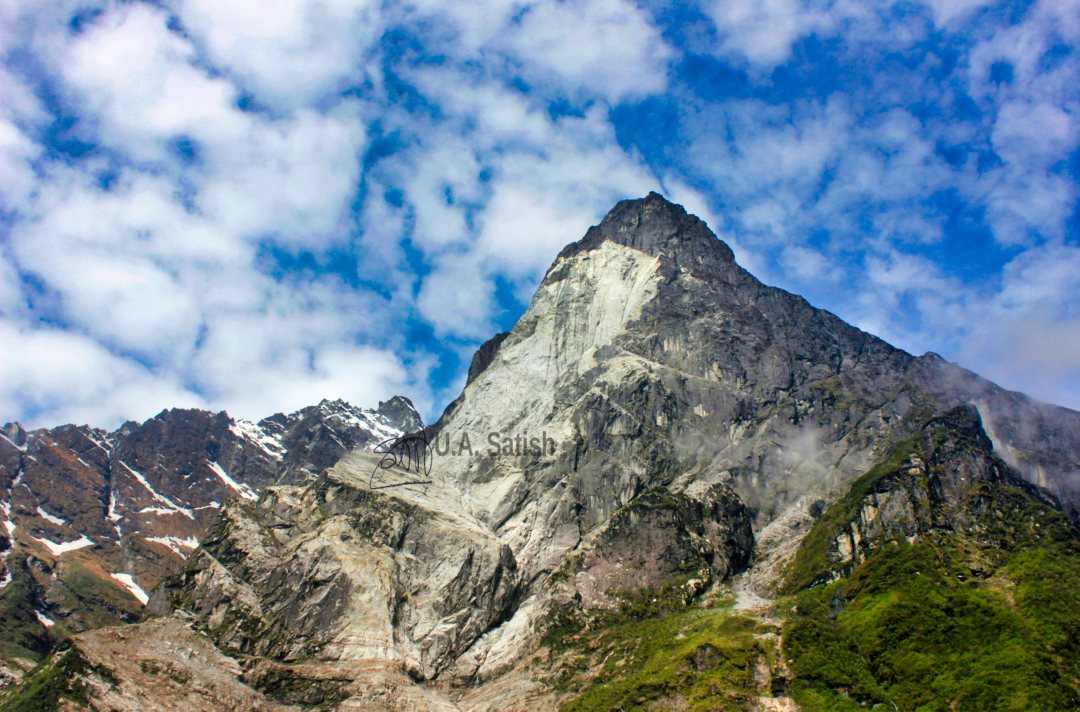 Along the way, we saw a mountain which had its face significantly sheared off. This had occurred in the Sikkim Earthquake of September 2011.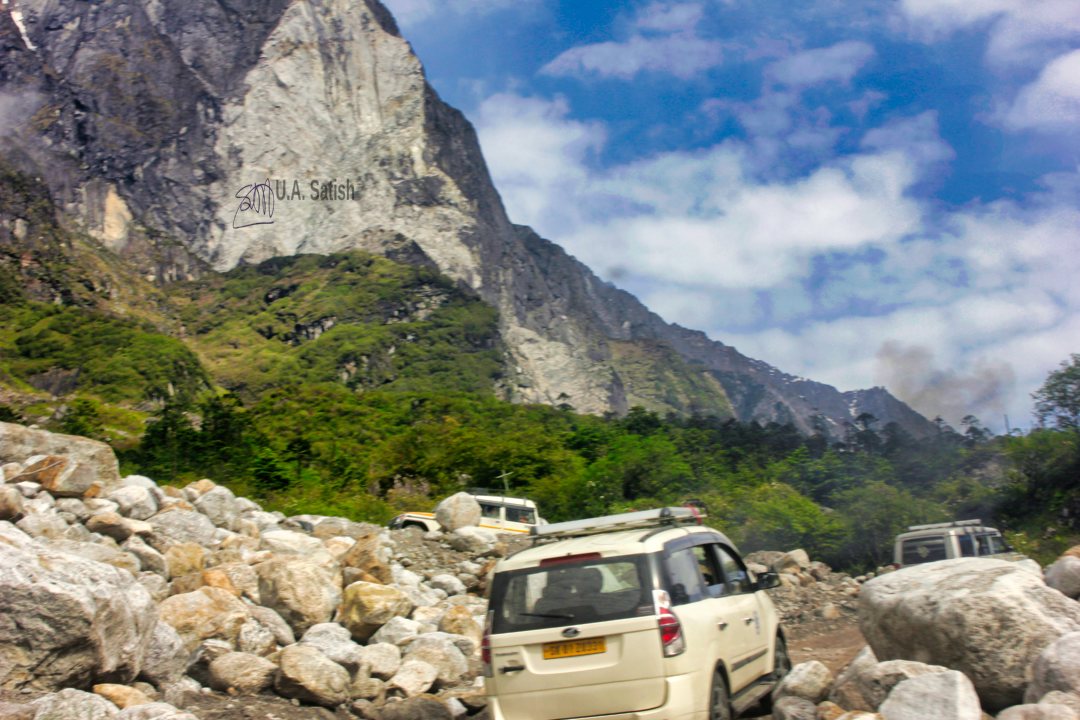 Enormous rocks were strewn around the bottom of the mountain. Our car had to make its way around the rocks. It was a bumpy ride as the road was uneven.
The roads were narrow and some stretches were in poor condition. Two cars could barely pass each other. The scenery was beautiful. Many snow-topped mountains could be seen. Trees were growing even at high altitudes.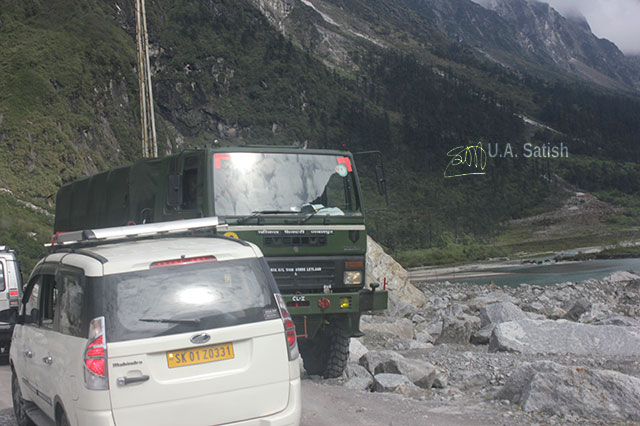 There is a large presence of the Indian Army since the international border is not far away. Convoys of big army trucks were moving at frequent intervals. This often slowed down vehicular movements to a crawl.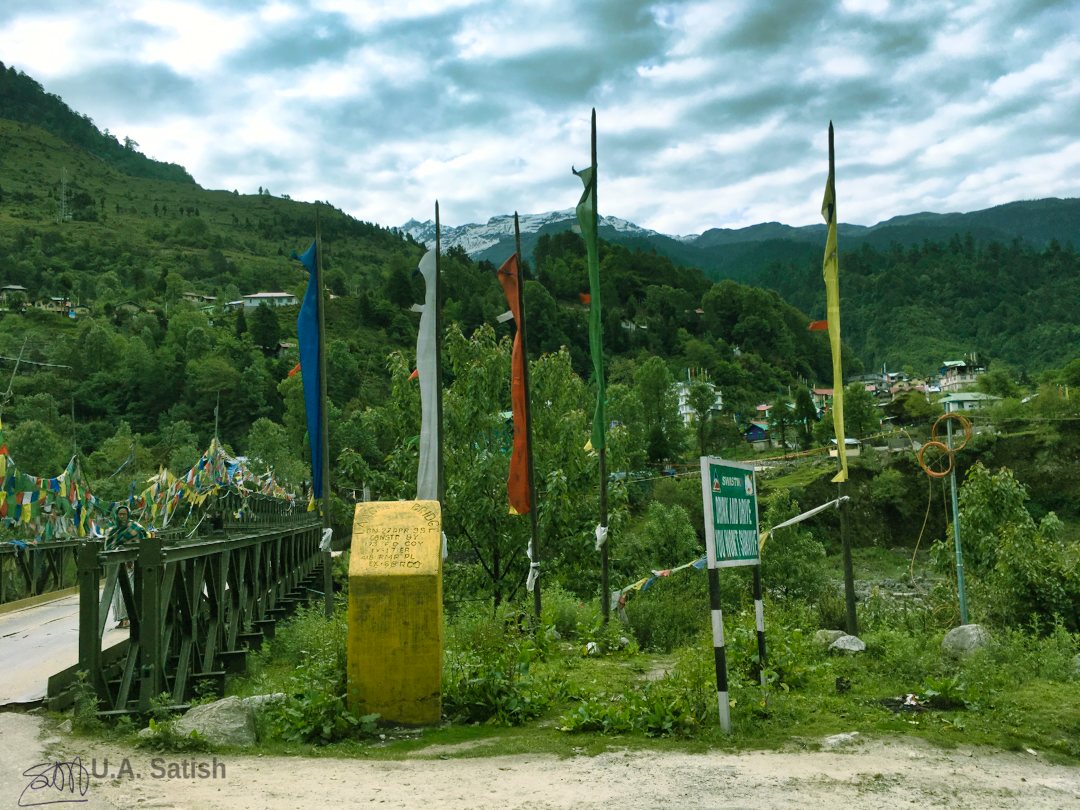 Yumthang Valley
Yumthang valley has a pretty stream which runs down from the Himalayas. This is a tributary of River Teesta. The waters originate from glaciers and have a blue-green colour.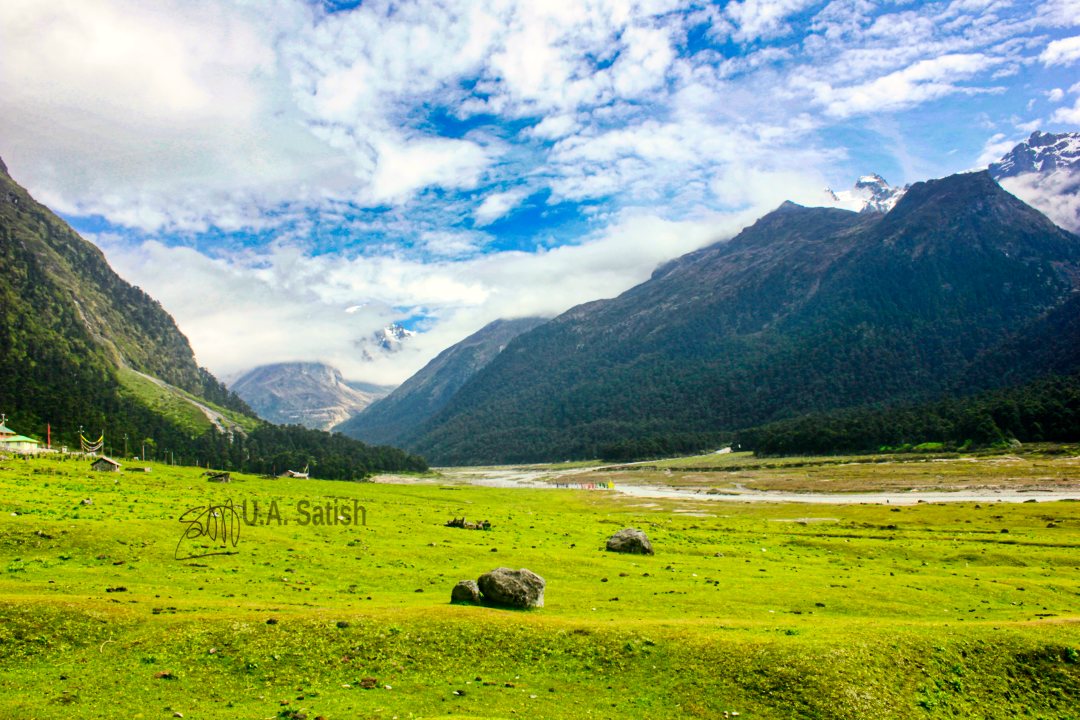 The valley in North Sikkim has a large meadow which is bordered by mountains. The stream flows through the middle. Snow covers the area in winter months.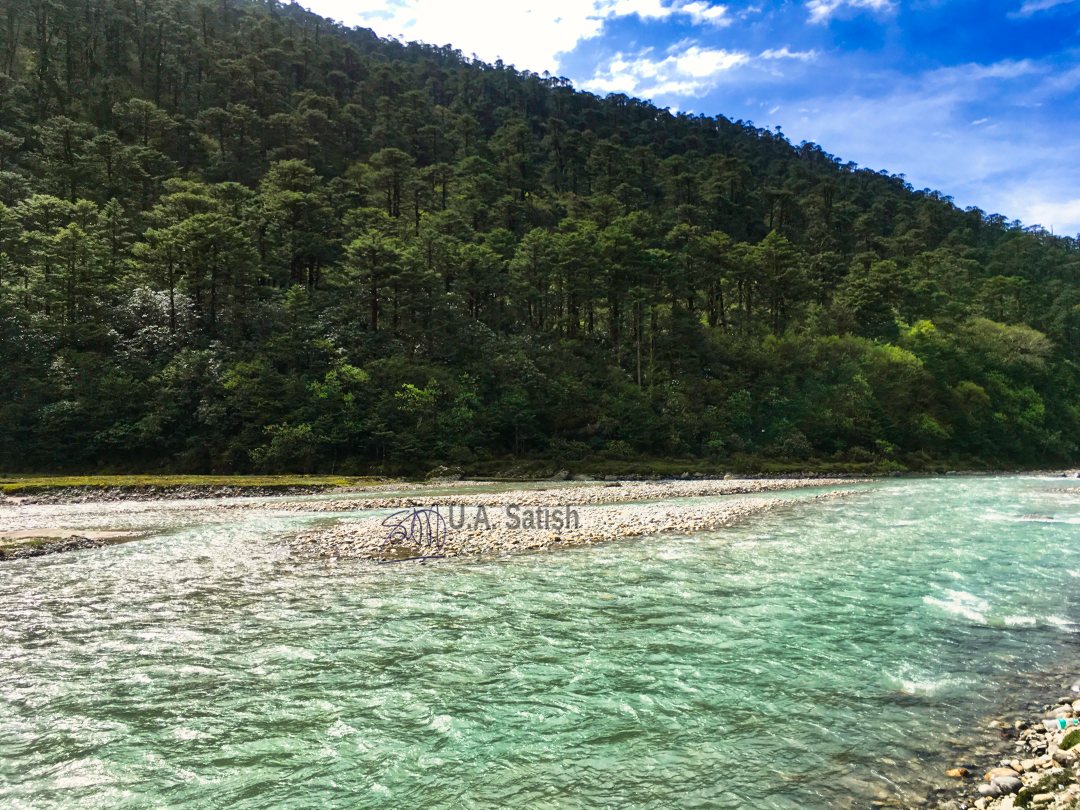 Yumthang being at a high elevation, visitors should be careful not to engage in strenuous activities. If you are not acclimatised, you may feel physical discomfort like headache or nausea.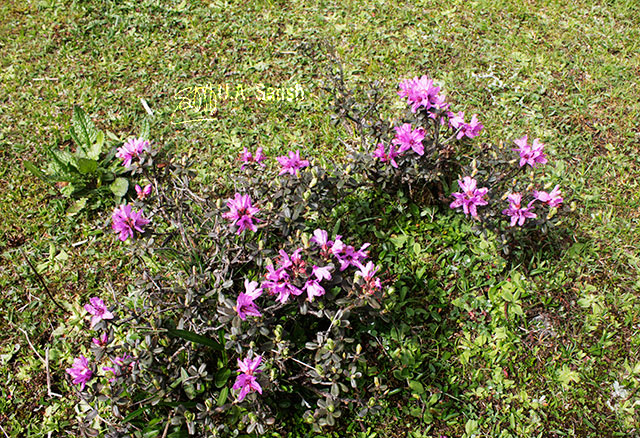 Beautiful rhododendron flowers cover the meadow and surrounding areas during the months of February to May. There are over 24 different varieties of rhododendrons in multiple colours.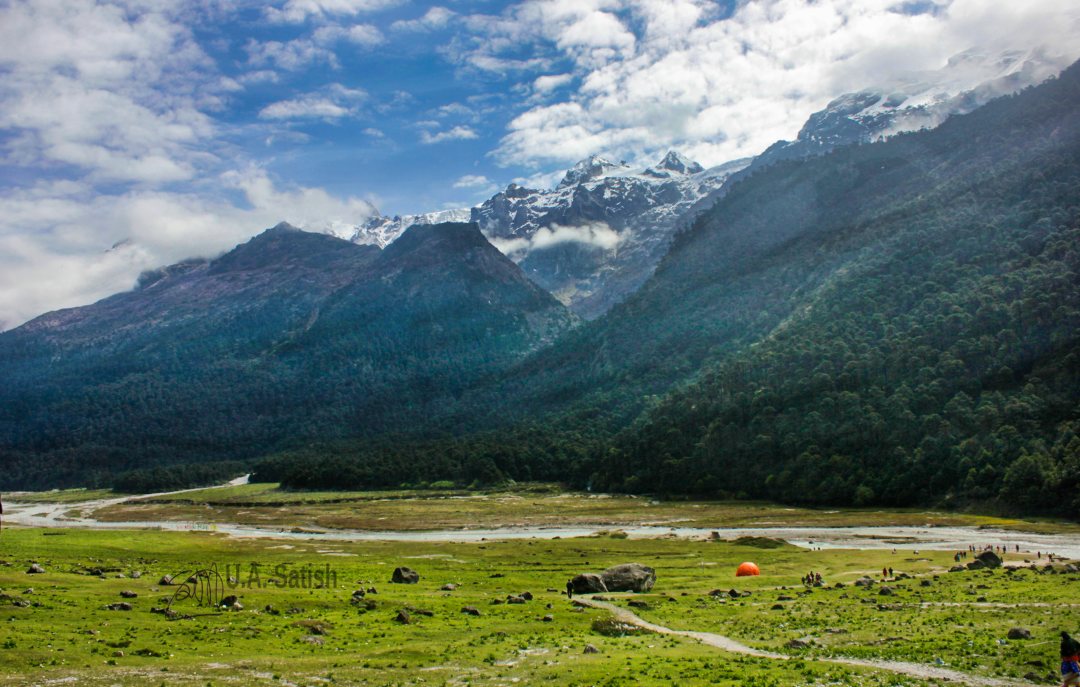 Apart from spectacular views of the valley of flowers, Yumthang also provides lovely vistas of towering peaks such as
Pauhunri
and
Shundu Tsenpa
which form the backdrop to River Teesta. Pauhunri is 75 km to the northeast of
Mount Kanchenjunga
, the tallest peak in India at 28,200 feet (8,600 metres).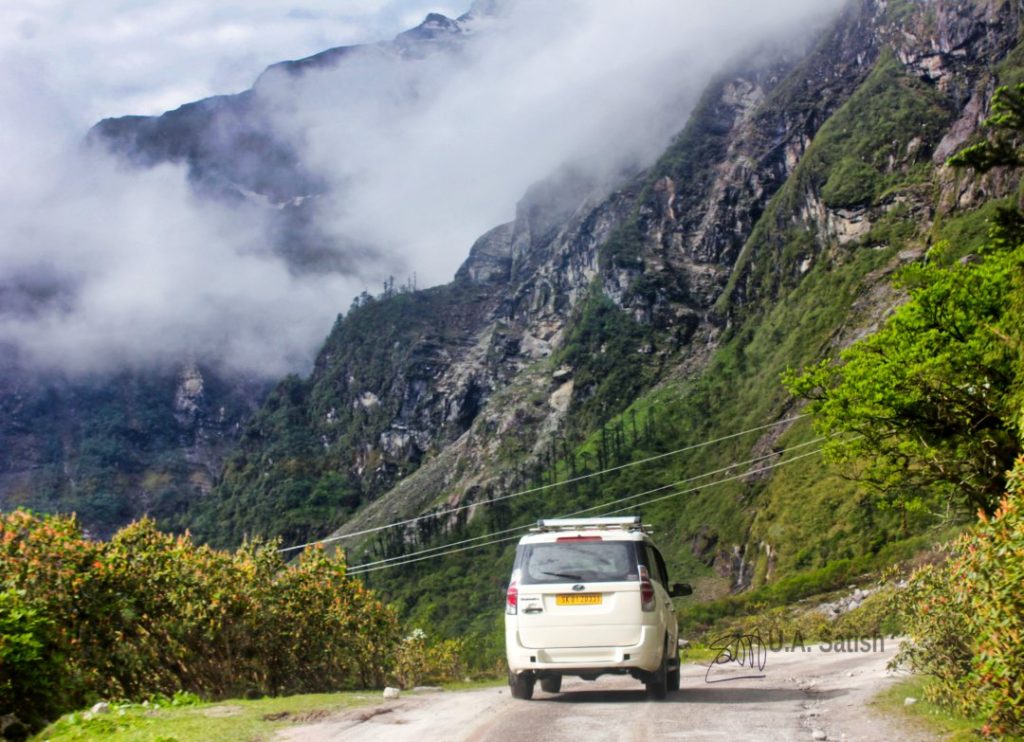 Weather turns  bad in the evening almost every day in the area. So you should return back by evening to the sanctuary of your hotel. Raincoat, warm clothes, jackets, caps and gloves are a must in the area.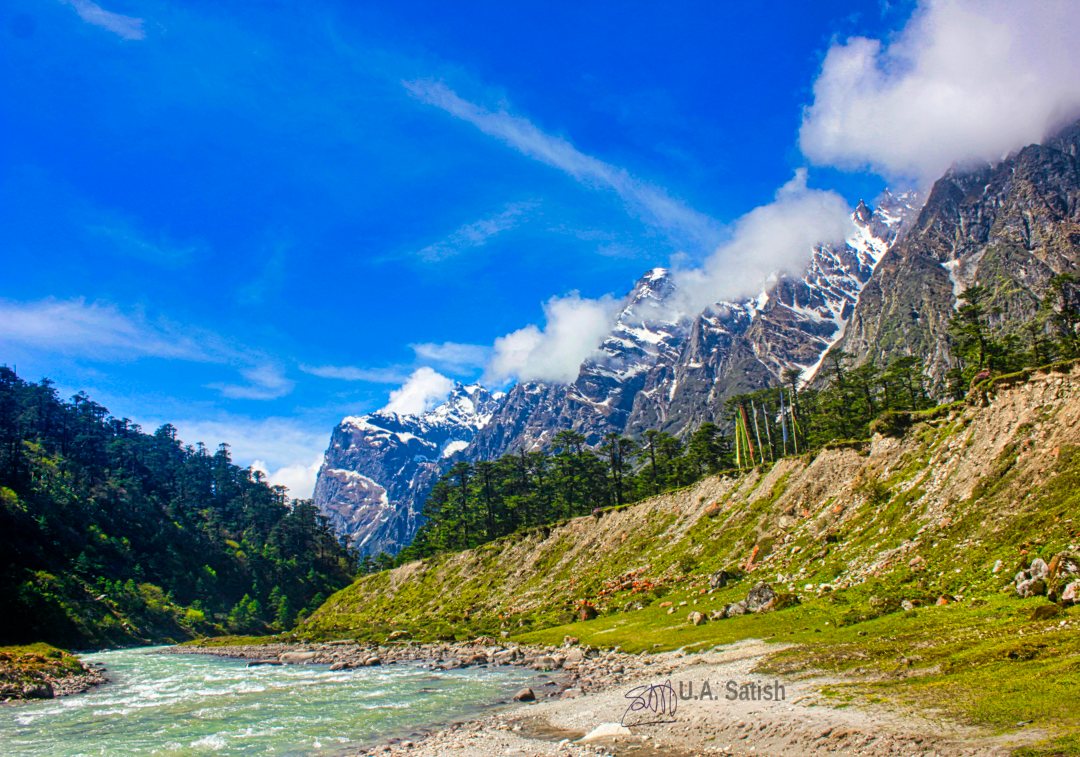 If you liked the post, you could…
Join more than 5,000 fans of UASATISH by liking us on Facebook, or follow us on Twitter and Instagram.
Related Posts: