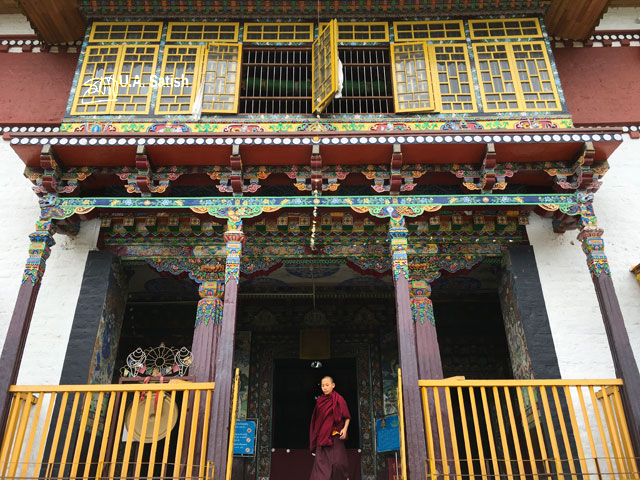 Sangchen Pemayangtse Monastery is located on top of a hill, at an altitude of 2,000+ metres. It is 8.9 km from Pelling and 140 km from the state capital Gangtok. It is one of the oldest Budhist monasteries in Sikkim. The monastery follows the Nyingma Order of Tibetan Buddhism and controls all other monasteries of that Order in Sikkim.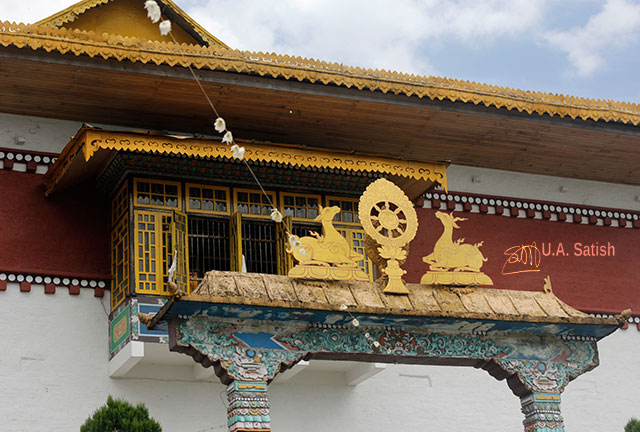 Location of Sangchen Pemayangtse
Sangchen Pemayangtse monastery in Tibetan means "most secret lotus summit monastery". The monastery commands spectacular views of the Himalayas. On a clear day you can see Kanchenjunga and other mountains. There are beautiful gardens within the monastery grounds.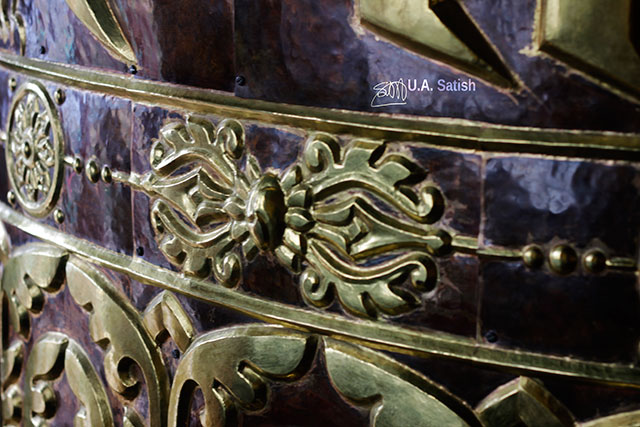 Entry to the Monastery
An entry fee of Rs. 20 per person is levied. Near the main entrance is a huge prayer wheel which occupies most of a small room. Photography is taboo inside the buildings.
History
The monastery was established by Lhatsun Chenpo in the seventeenth century. It was later developed during the reign of the third Chogyal, Chakdor Namgyal, monarch of Sikkim. He succeeded Tensung Namgyal in 1700. 
Rituals
There are no elaborate rituals that the tourists can attend. The poojas are mainly for the locals. In the mornings, you can see the monks chanting or doing 108 perambulations of the building. Later, you may be able to watch monks chanting from their scriptures during prayers.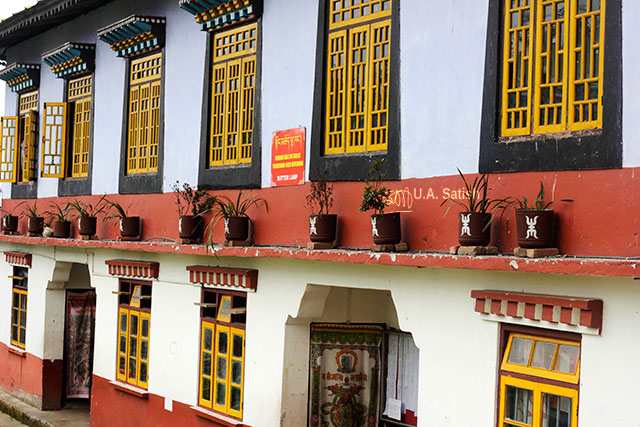 Architecture of Sangchen Pemayangtse Monastery
The architecture has a distinct Tibetan style with sloping roofs and colourful doors and windows. The main building is a three-storied structure with a large prayer hall. The residential accommodation of the monks is also located within the compound. The buildings have withstood earthquakes and other calamities over the centuries.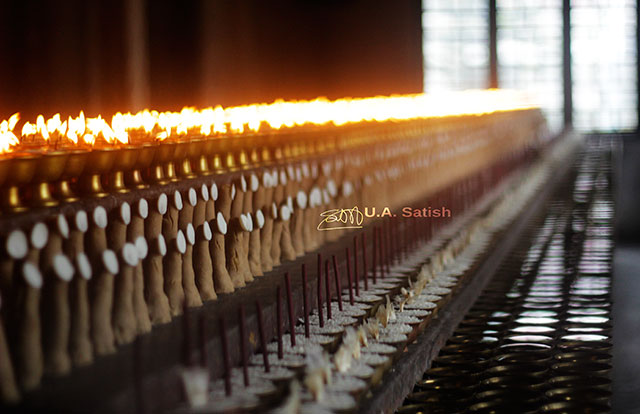 Butter Lamps
A distinct feature of Tibetan monasteries and temples in the Himalayas are butter lamps. The lamps traditionally use clarified Yak butter. The butter lamps help to focus the mind in meditation. For safety, butter lamps are usually restricted to a separate enclosure with a stone floor.
If you liked the post, you could…
Join more than 5,000 fans of UASATISH by liking us on Facebook, or follow us on Twitter and Instagram.
You might also like to see: