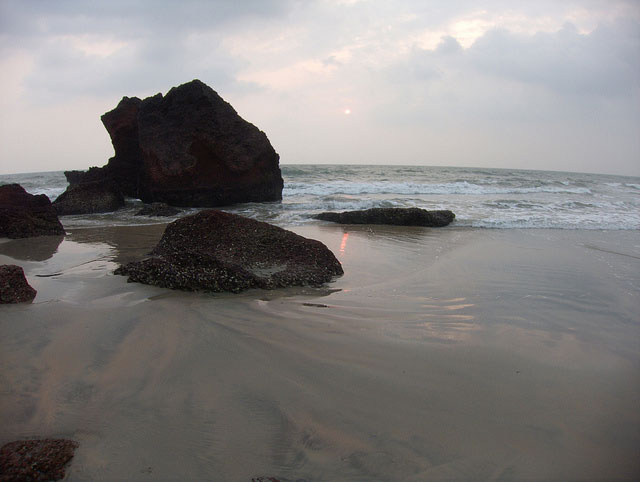 Payyambalam Beach is a popular tourist spot in Kannur. It is a white sandy beach which stretches for four kilometres. From Kannur railway station, it is three kilometres. Visitors can hire autorickshaws. But no buses ply on the route.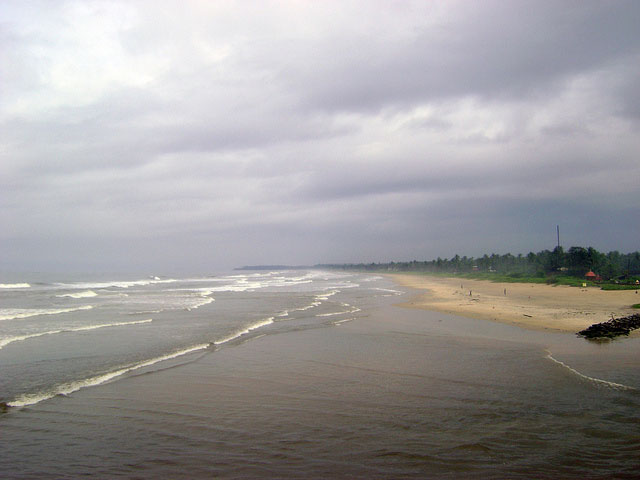 Safety at Payyambalam Beach
The waters are deceptively shallow. Swimming is illegal as the sea is dangerous. Lifeguards patrol the beach in the evenings. But they do not have the equipment to mount any rescue operation.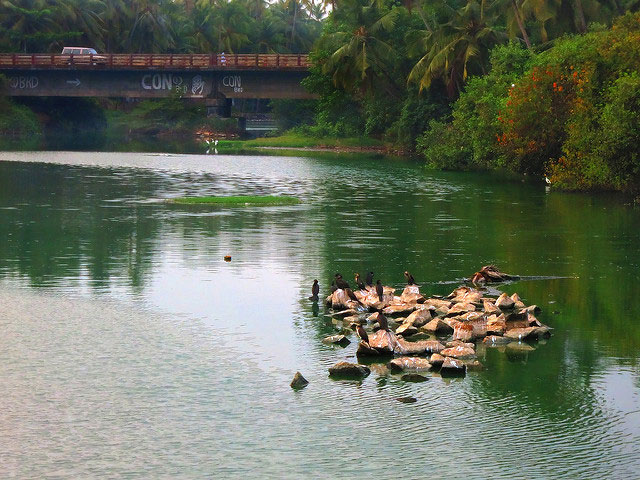 Approach to the Beach
The way in to the beach is rather curious. A pedestrian bridge over a small canal is the main entry. On crossing the bridge, you will notice on the right side an area where several monuments have been built. These monuments commemorate the lives of prominent citizens of Kannur.
In the mornings, people can be seen walking, jogging and doing exercises on the beach. On weekends and holidays, there are big crowds which often cause traffic snarls. So it is better to stay away in the weekends.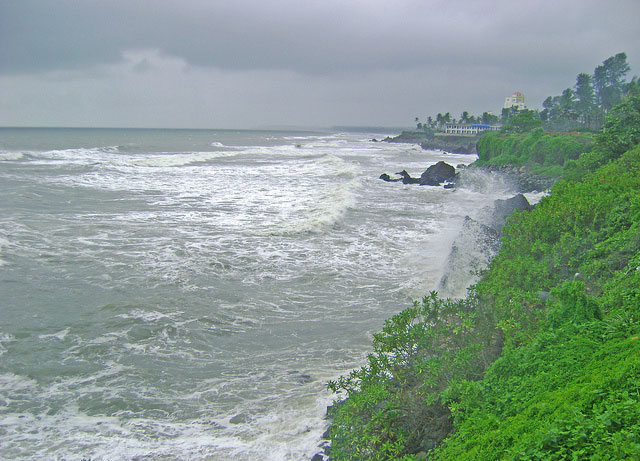 During the rainy season, the sea becomes rough. Even fishermen do not venture out into the sea. The beach wears a deserted look.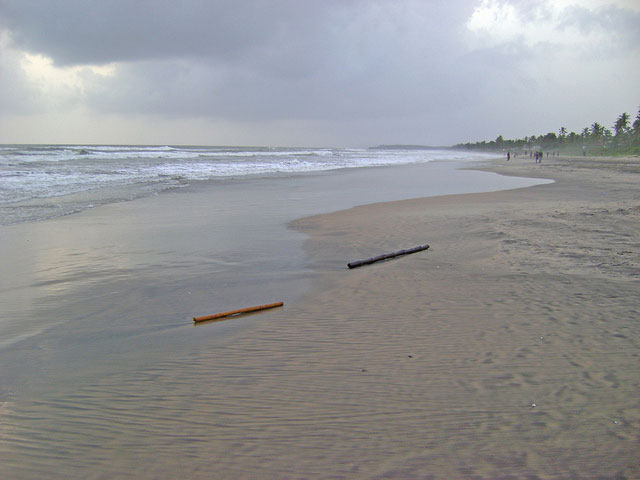 Payyambalam beach has shown up in some South Indian movies. Director Mani Ratnam shot the movie Alaipayuthe here. The Worldspace ad featuring A.R. Rahman also had Payyambalam Beach as the location.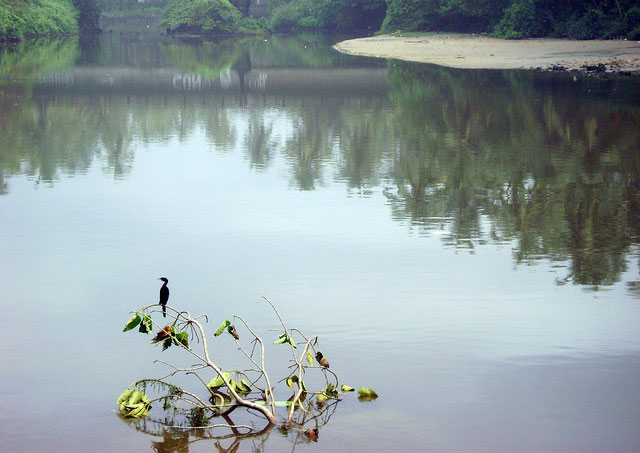 Local authorities keep the beach spotlessly clean. The only departure is the entry point where horse riding is done. The area is not neat and generates a poor first impression.
A cliff forms a natural border on one side. Adjacent to the beach is the beach park. It houses the mud sculpture Mother and Child created by the famous sculptor Kanai Kunhiraman. Some other sculptures can also be seen. A portion of the park is kept specially for children. A small entry fee is payable.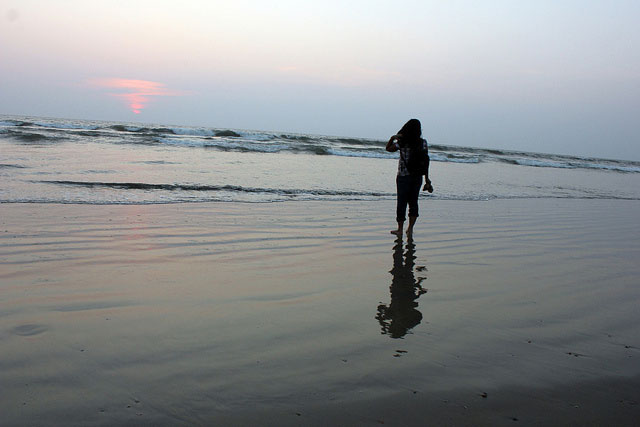 Activities
You can take long walks along the beach, play games and enjoy the beautiful sunsets. There are no facilities for water sports. Washrooms have not been provided either.
A road runs parallel to the beach for a few kilometres. It now connects Neerkkadavu beach which is one more beautiful beach in Kannur.
Hope you have appreciated this post. Join me on Facebook, Instagram and Flickr.