Kerala will please every visitor. The state brings to mind images of lakes, boats, beaches, tea plantations, wildlife, coconut trees, mountains, forests, rivers, exquisite food, cities and villages. There cannot be just one reason to visit Kerala. There is something to attract  everyone.
Historical Places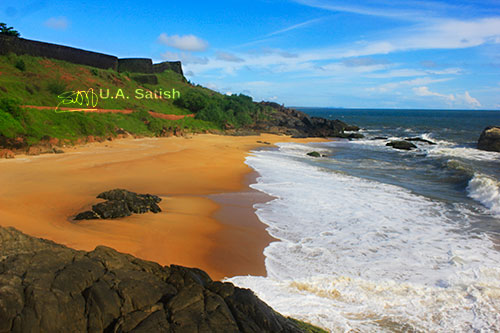 Kerala has many forts, palaces and historical monuments. Several of them are the result of foreign invasions and colonialism. From Kasaragod to Thiruvanathapuram, there are forts along the Kerala coast. A good number of them are in satisfactory condition. The largest is Bekal Fort which stands on a hill above Bekal beach. The 300 year-old fort isprawls over 40 acres.
Wildlife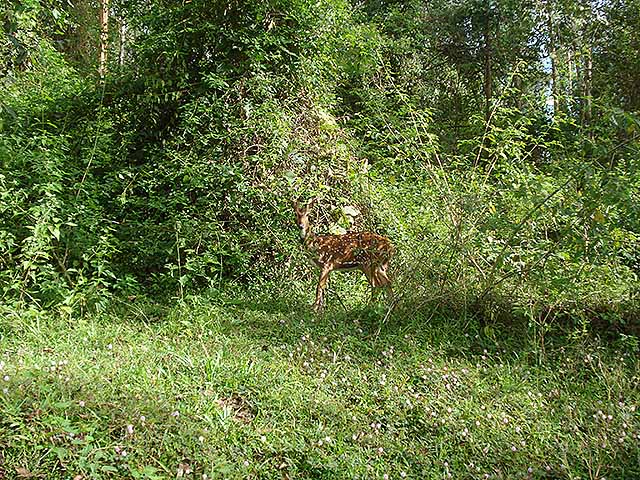 Kerala has 9,400 sq. km. of evergreen and rain forests. The state hosts Vembanad and Sasthamkotta lakes which are considered wetlands of international importance. Its forests are home to elephants, tigers, leopards, gaur, Nilgiri Tahr, chital, sambar, sloth bear, gray langur, boar and many more. Kerala holds  six national parks and thirteen wildlife sanctuaries.
Spirituality and Religion 
Kerala is a secular state. Temples, churches and mosques co-exist peacefully. Among the famous temples in Kerala are Sabarimala, Padmanabha Swamy and Guruvayur temples. Built in 1503, St. Francis Church in Fort Kochi is the oldest European church in India. The Jewish Synagogue in Mattanchery was built way back in 1568 and is the oldest in India. Many famous mosques in Kerala draw devotees. Palayam Masjid (Thiruvananthapuram), Vavar Masjid (Erumely) and Mishkal Mosque (Kozhikode) are among the well-known.
Food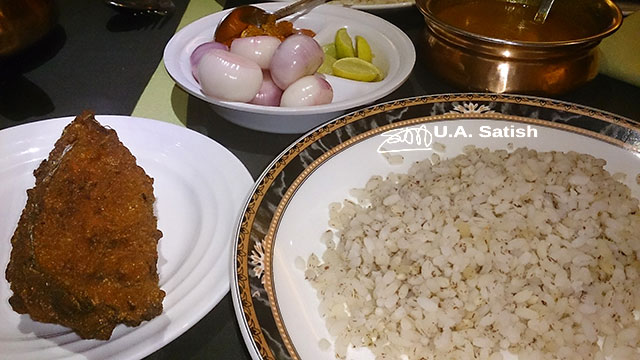 Kerala cuisine is well-known for its diversity and quality. Seafood is popular and is usually served with rice. There is extensive utilisation of coconuts which are employed in grated or chopped form. Coconut milk is at times added to the curries. The customary cooking medium is coconut oil. The inclusion of green or red chilies could make the food spicy. A Kerala sadya served on banana leaf is a must-have. It is the traditional vegetarian feast of Keralites.
Locally cultivated organic vegetables are increasingly popular in Kerala. Fruits such as  mango, jackfruit, papaya and pineapple can be consumed when in season. Tender coconut water is a refreshing drink. The state fruit of Kerala is Jackfruit.
Heterogeneity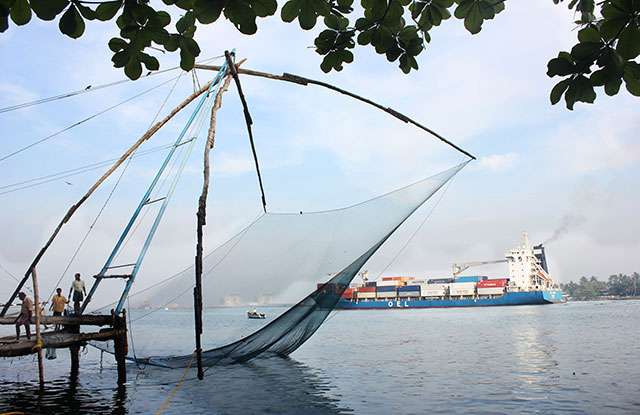 Kerala has immense diversity in all walks of life. There are beaches along its coast with Arabian Sea. Mountains of the Western Ghats are on the east. There are bustling cities and tranquil villages. Different religions and cultures exist side by side. Although Malayalam is the state language, the dialect changes from region to region.
I shot the photo above on a visit to Fort Kochi. An ancient Chinese fishing net is being put to use while a modern container ship passes by at the harbour.
Architecture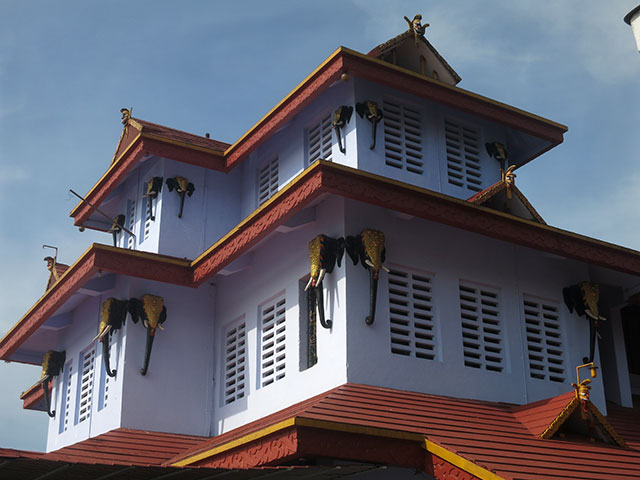 Kerala has a distinct architectural style. A notable feature of Kerala architecture is the long, steep sloping roof covered with red clay tiles. Stones, timber and clay are the common construction materials. Vastu plays a key role in the location and design of the buildings. There are separate guiding principles for religious and domestic architecture.
Culture and Traditions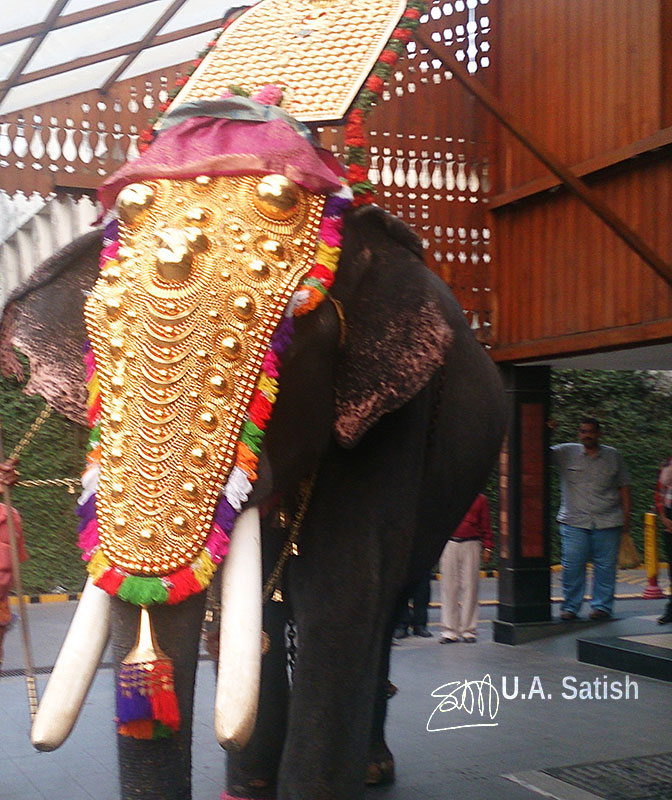 Kerala has a rich cultural heritage. The three main religions of Hinduism, Christianity and Islam influence the diverse culture of Kerala. Kathakali and Mohiniattam are intricate art forms. Kathakali is a 300-year-old dance form developed exclusively in Kerala. UNESCO has recognised Koodiyattam as Human Heritage Art.
Fairs and Festivals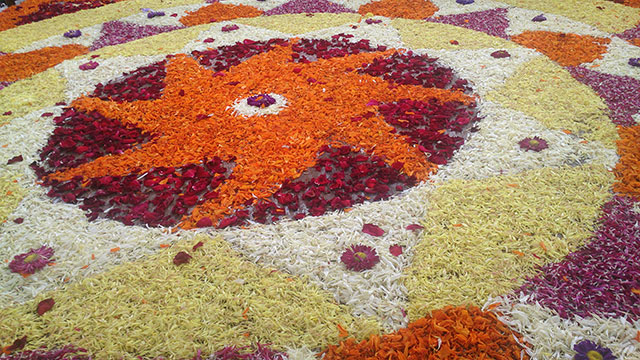 Celebrations of Thrissur Pooram take place at Thekinkadu grounds in Thrissur in the month of May. Kudamattam (changing of umbrallas) atop thirty caparisoned elephants is a spectacular sight.
Onam is the annual harvest festival of God's Own Country. Revelries continue for ten days, beginning with Atham day of the Malayalam month of Chingam.
All communities in the state observe Christmas with much fervour.
Shopping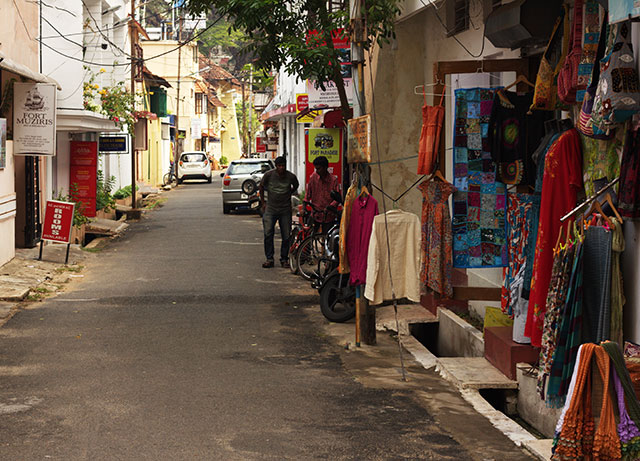 The quality of silks in Kerala is second to none. There is a tradition of silk production stretching back to several generations. Cotton is another material that is in abundance in all parts of the state.
Keralites are fond of gold. The jewellery designs are intricate and beautiful. Make sure that the jewellery you purchase bears BIS hallmark.
The state is famous for its spices: pepper, cardamom, clove, cinnamon, nutmeg etc. Tellicherry Pepper from Malabar is perhaps the best black pepper in the world for its aroma and taste.
A Spot for Everyone: Kerala Will Please Every Visitor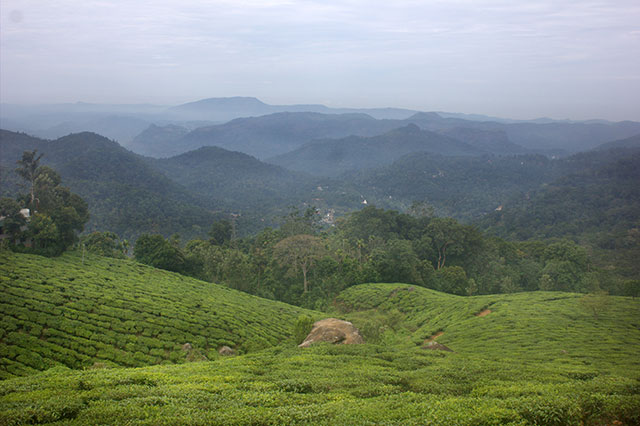 Kerala will please every visitor. If you want to relax on the beach, there are lovely beaches along the coast. The hill stations beckon if you would rather be up in the mountains. There are many facilities for adventure sports too. All you have to do is to pick and choose.
If you liked the post, you could…
Join more than 5,000 fans of UASATISH by liking us on Facebook, or follow us on Twitter and Instagram.
Related posts: