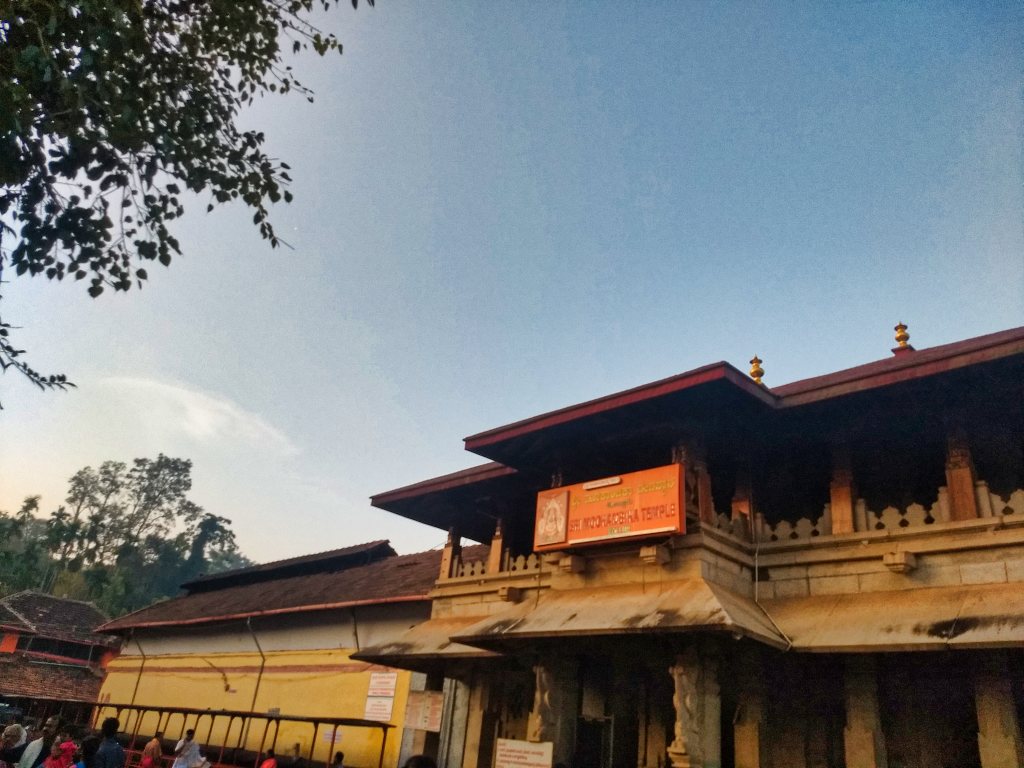 Mookambika temple has a history going back to more than 1,200 years. Mookambika is the manifestation of Parvathy, Saraswathi and Mahalakshmi. She has three eyes and four arms, with the divine chakram and conch in her hands and is seated on a lion.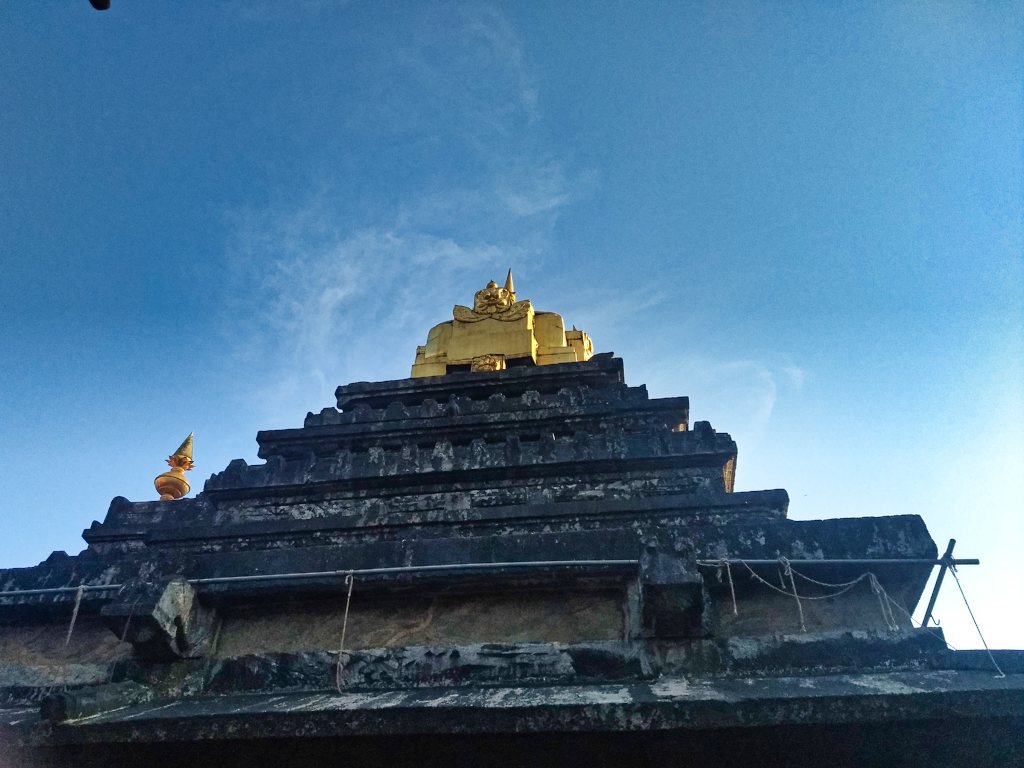 Deities in Mookambika Temple
The main deity is a jyotirlingam. A golden line cuts it in half. The left half embodies the Tridevis while the right half stands for the Trimurtis.  The belief is that Mookambika Devi has merged with this lingam. However devotees mostly see the panchaloha idol of Goddess Mookambika inside the sanctum sanctorum. The jyotirlingam is placed just in front of the idol of Goddess Mookambika. A golden shield usually covers it.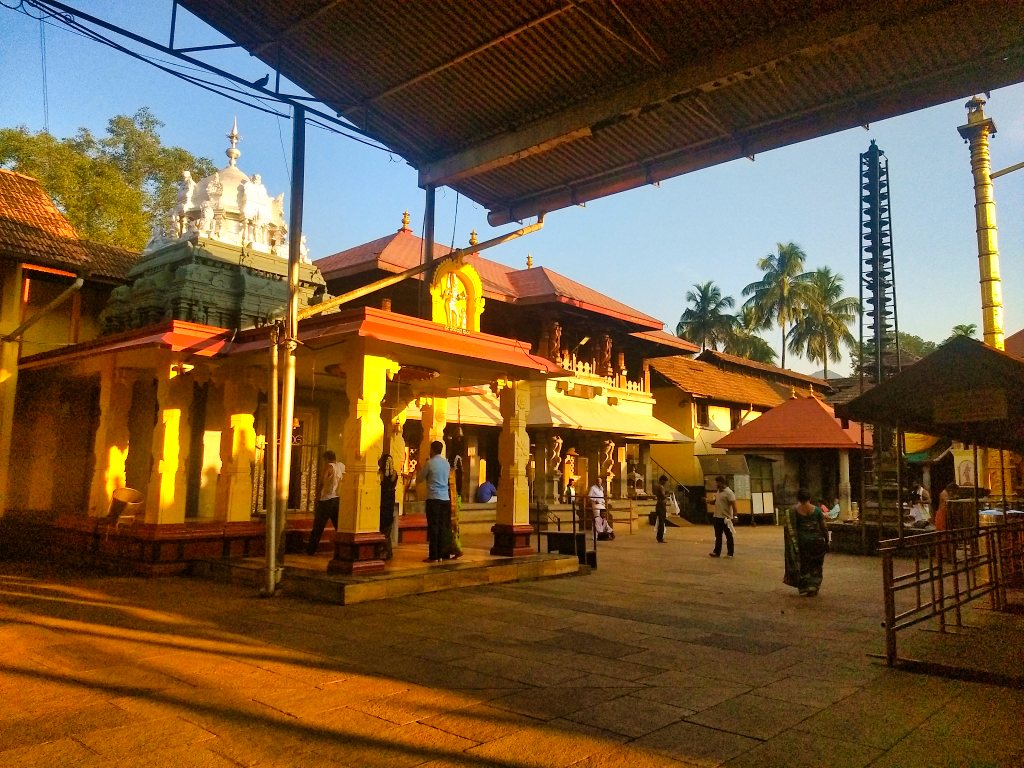 Dashabhuja Ganapathi is on  the southern side of the sanctum. The Naga Prathistha can be seen on the south-west portion of the pradakshinavattam. There are also separate shrines for Hanuman, Veerabhadreshwarar, Subrahmanya and Shivalingas.
The Saraswathi Mandapam is on the southern side of the outer circle.  Vidyarambham ceremonies are conducted here. This is a Hindu tradition where children are formally introduced to learning. The ritual is ususally  conducted on Vijayadashami day.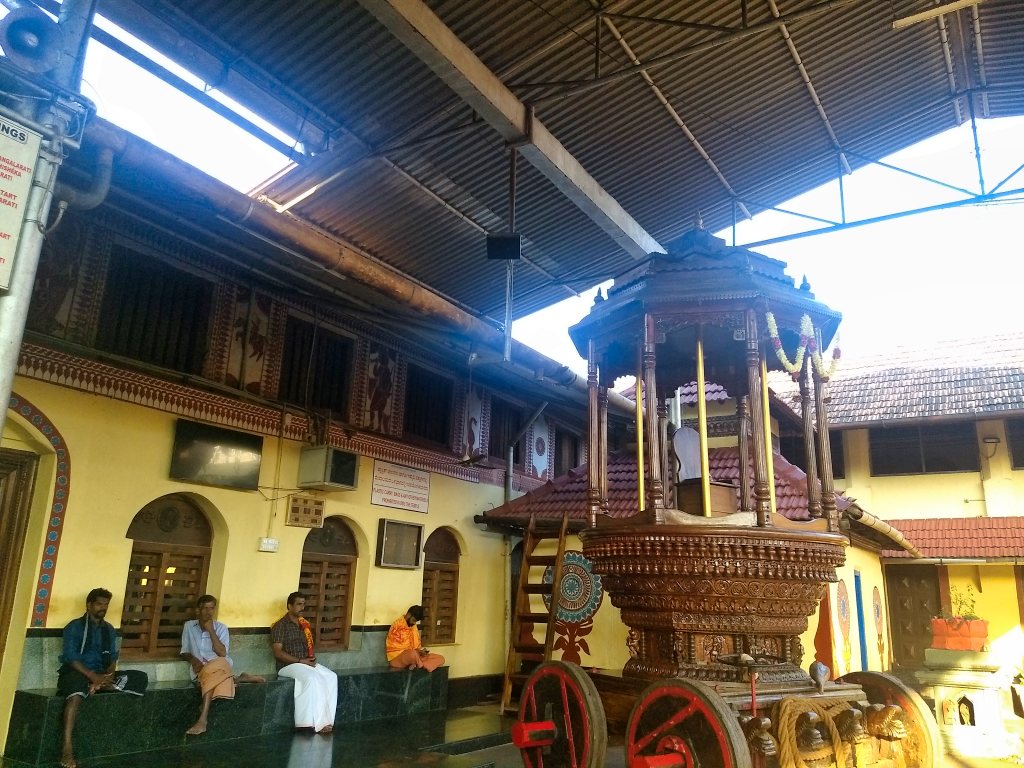 Festivals
Navaratri is the main festival at Mookambika temple. Navratri celebrates the victory of Goddess Durga over Mahishasura, the buffalo-headed demon. She fought for nine days and nine nights before rising victorious on the tenth day.
Navaratri devotes three days each towards worship of the divine forms of Devi: Durga, Lakshmi and Saraswati. The tenth day is Vijayadashami, the day of victory.
Saraswati Pooja falls on the days of Ashtami, Navami and Vijayadashami. During this period,  students worship books and learning material.  The ninth day is also the day of Ayudha Pooja when you worship the tools of one's livelihood.
Getting There
The nearest railway station is Mookambika Road. It is 29 km (39 min) from Kollur. An auto ride will set you back by ₹ 400.  A taxi will cost ₹ 600. Alternatively, you could take an auto to Baindur bus station and board a bus to Kollur. The route winds through jungles. At night wild animals often cross the road.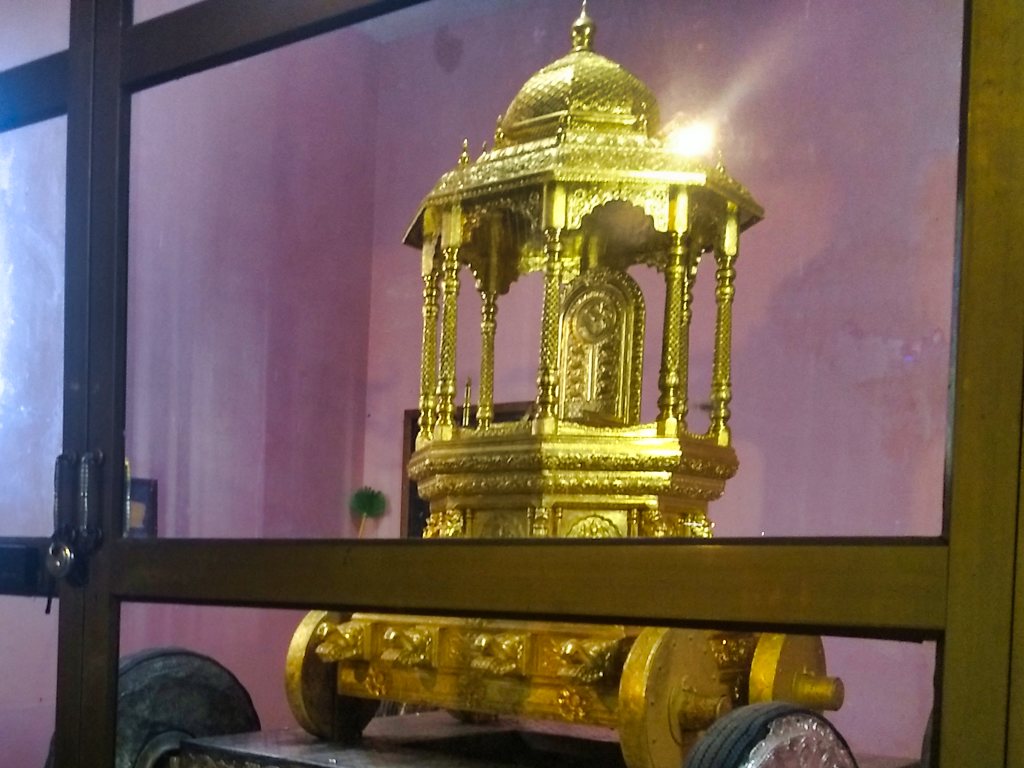 The temple town of Udupi is 73km (1h35m) by road from Kollur. It is possible to visit Udupi and Mookambika temples on the same day with careful planning.
A Scania luxury bus, operated by Kerala State RTC, departs Kollur at 2:00 pm and reaches Trivandrum  in 17h35m. The fare is ₹1,291. The Kollur-Kannur segment costs ₹521 and takes 6h45m. For online booking, click here.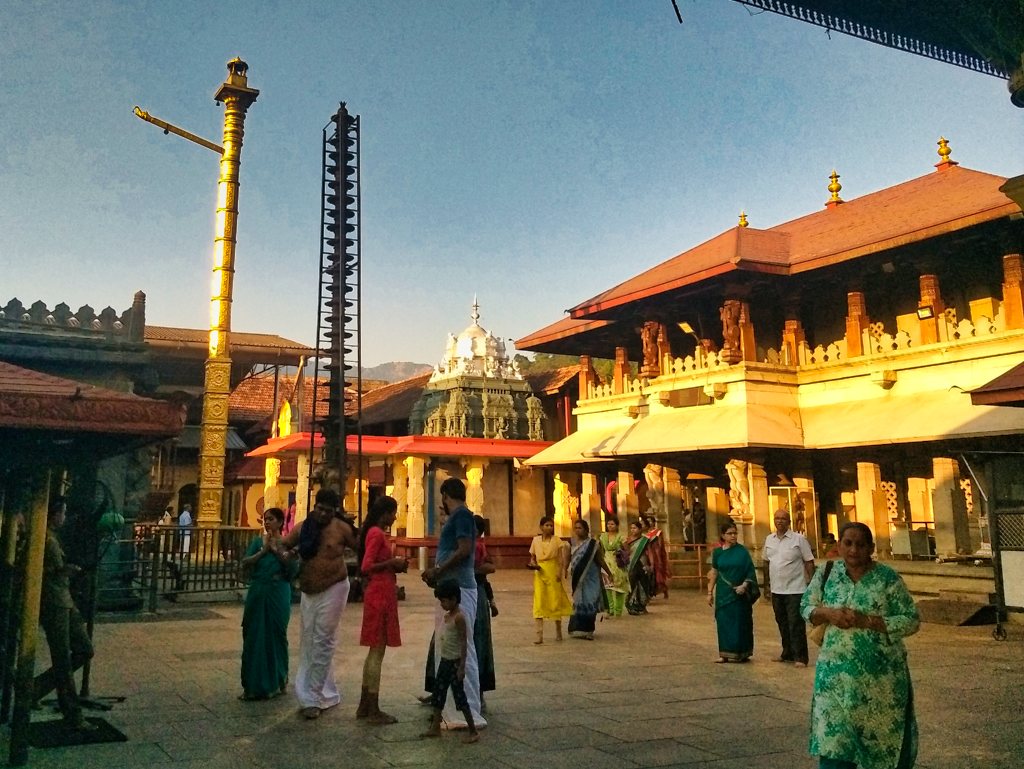 History of Mookambika Temple
Sage Parashuraman, according to beliefs,  created Mookambika temple as it lies in the land between Gokarna and Kanyakumari. The temple finds a place in the 108 Durga temples of ancient Kerala. It is also one among the 108 Shiva temples in Kerala, since Lord Shiva is present in Mookambika.
If you liked the post, you could…
Read more stories and get updates on my Facebook page.
Subscribe to the free and informative e-newsletter.
Related posts: