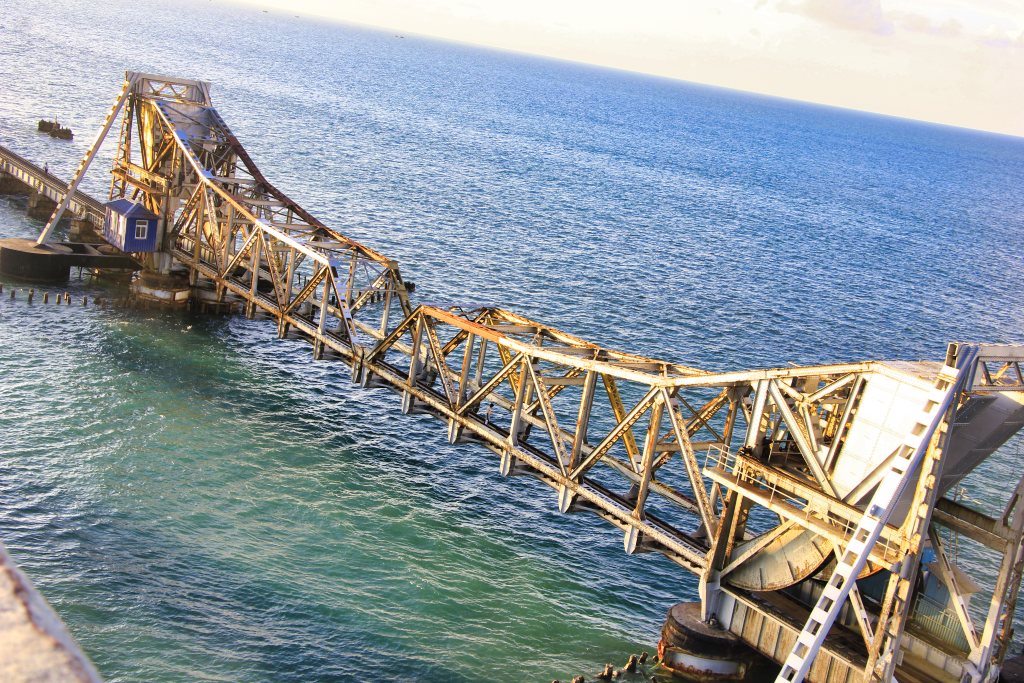 Pamban Bridge connects the mainland to Rameswaram island. It is 2.065 km long and was the first sea bridge in India.  There is now a parallel road bridge across the Palk Strait which is of 1988 origin. Three more sea bridges have come up in and around Mumbai: Bandra, Vashi and Airoli.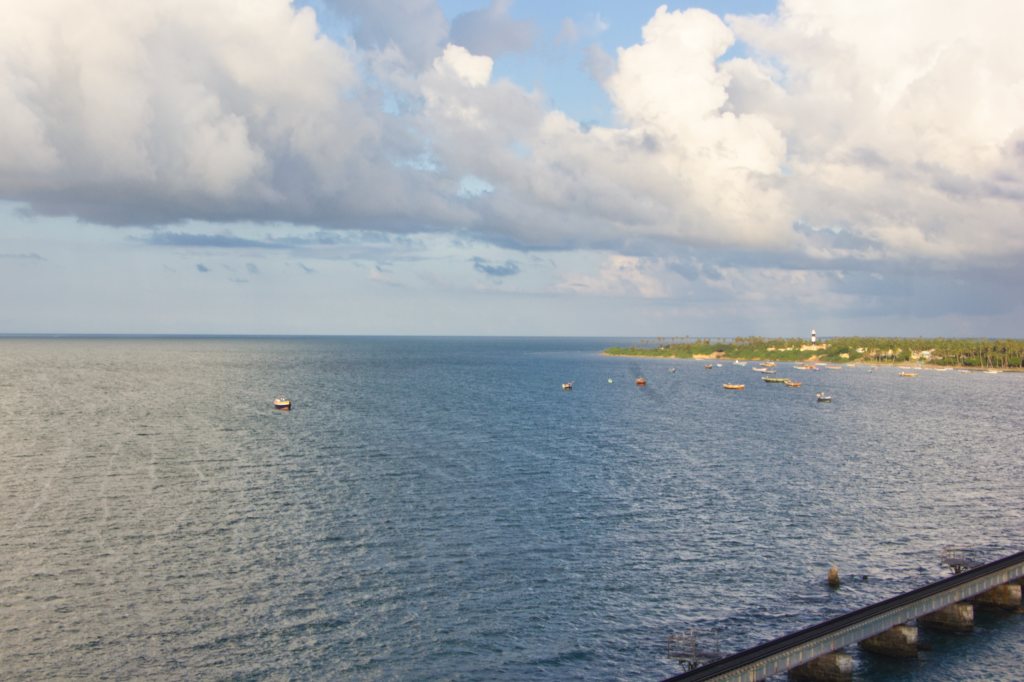 History
Pamban Bridge dates back to 1914. It is a conventional bridge standing on concrete pillars. The bridge links Pamban and Mandapam stations.  The environment is highly corrosive and the structure suffers constant wear and tear from sea water, rains and high humidity.
In December 1964, a massive cyclone struck the bridge and overturned the Pamban-Dhanushkodi passenger train. This led to the death of 150 passengers. Reconstruction of the bridge was a high priority.  Initially the expectation was that it will take six months. But engineers under the leadership of E. Sreedharan completed the work in 45 days.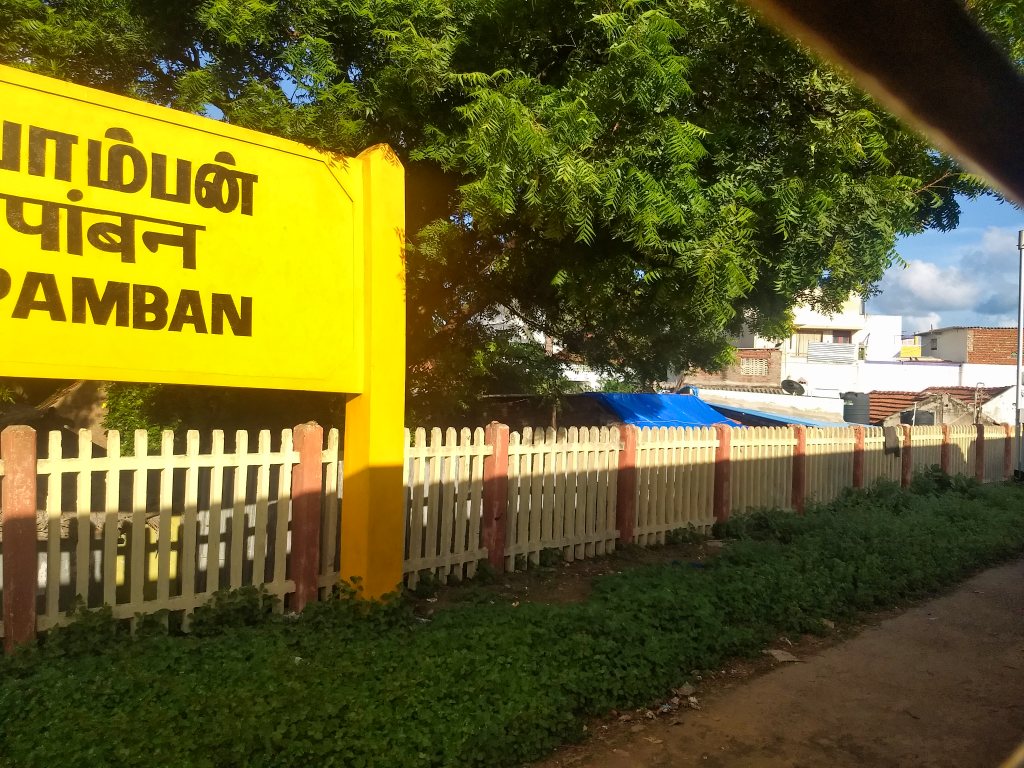 For several years, the rail bridge was the only link to Rameswaram island. In 1988, Prime Minister Rajiv Gandhi inaugurated a parallel road bridge. Ships can pass underneath the road bridge as it is taller than the older rail bridge.
Design of Pamban Bridge
The bridge has 146 concrete pillars. The pillars rest on a rock bed under the sea. The upper structure is of iron. In the middle, a spanning lift using a double-leaf bascule section allows small ships to pass through. Each half of the lifting span weighs 415 tonnes (457 tons).The spanning lift is operated manually. Usually 10 to 15 boats and small ships pass under the bridge every month. A train journey on the Pamban rail bridge is a unique experience.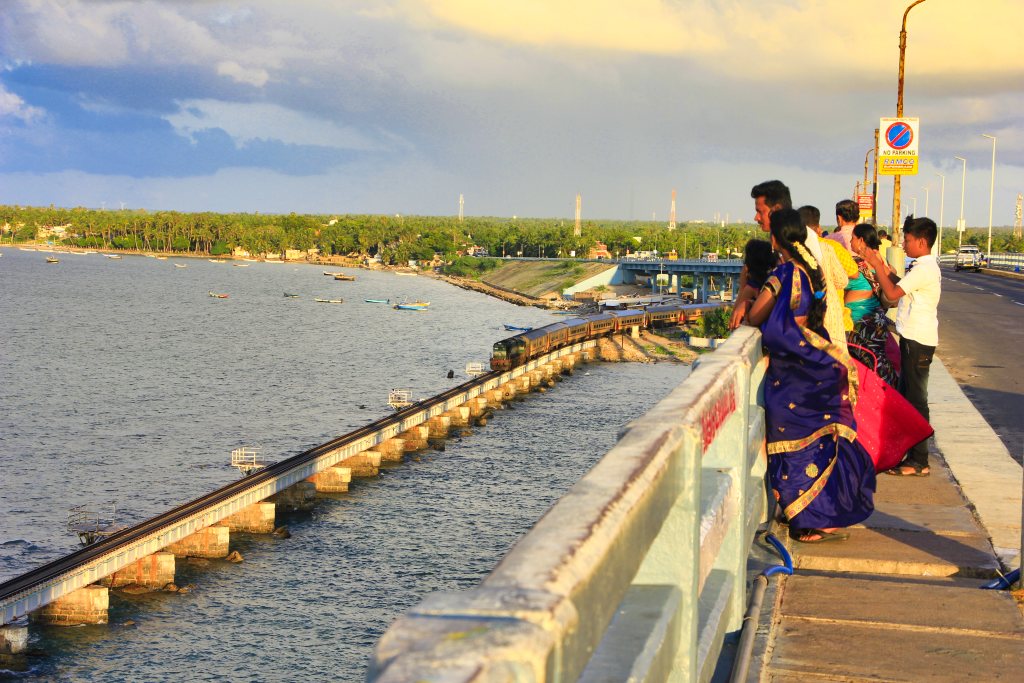 Rail Bridge
To start with, the rail line was metre gauge. Railways converted it into a broad gauge line in 2007.  There was a metre gauge line up to Dhanushkodi. But after the devastating storm of 1964, the line to Dhanshkodi had to be abandoned.
Trains crawl on the bridge. This is in deference to its advancing age. A new one is likely to come up sometime soon.
Slow passenger trains link Rameswaram and Madurai on a daily basis. The running time is about 4 hours. Additionally, direct fast trains connect Chennai, Kochi, Okha, Hyderabad, Tirupati, Kanniyakumari, Tiruchirappalli and Coimbatore.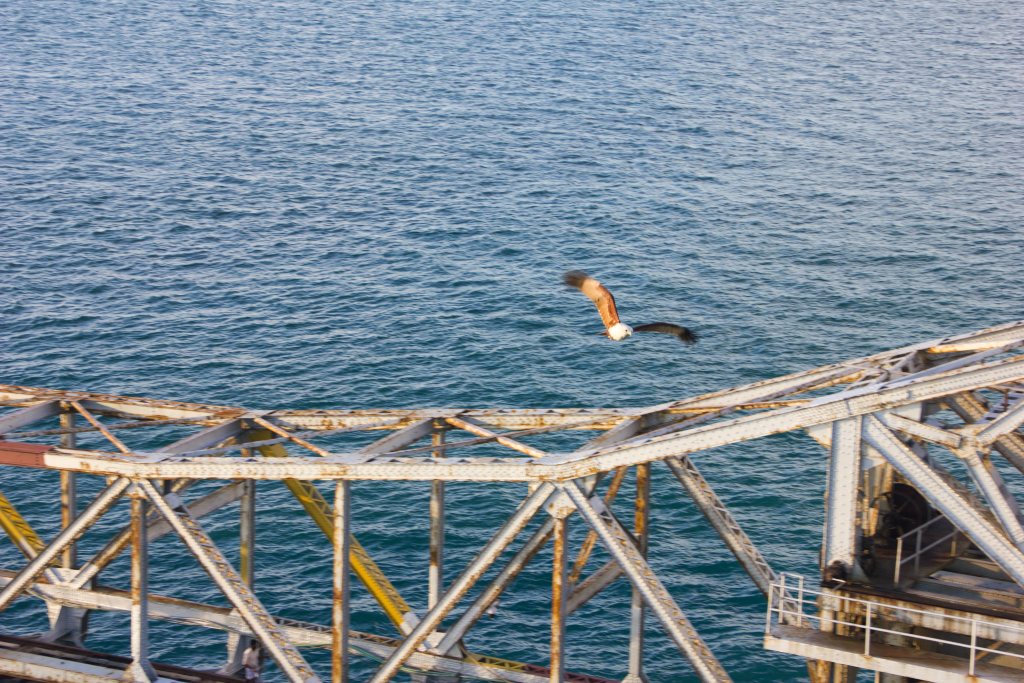 Road Bridge
The bridge is known as  Indira Gandhi Road Bridge. It connects Rameswaram with all major cities of Tamil Nadu. Chennai is 561 km (9 hr 56 min) away from Ramanathaswamy Temple in Rameshwaram. People turn up on the bridge to watch sunrises and sunsets over Palk Strait.
Getting to Pamban Bridge and Rameswaram
The nearest airport is in Madurai. Rameswaram to Madurai Airport by road is 170 km and takes up 2 hr 52 min.. There are daily flights to Chennai, Mumbai, Delhi and other cities. The alternative is to travel by train or road.

If you liked the post, you could…
Join more than 5,000 fans of UASATISH by liking us on Facebook, or follow us on Twitter and Instagram.
Related posts: