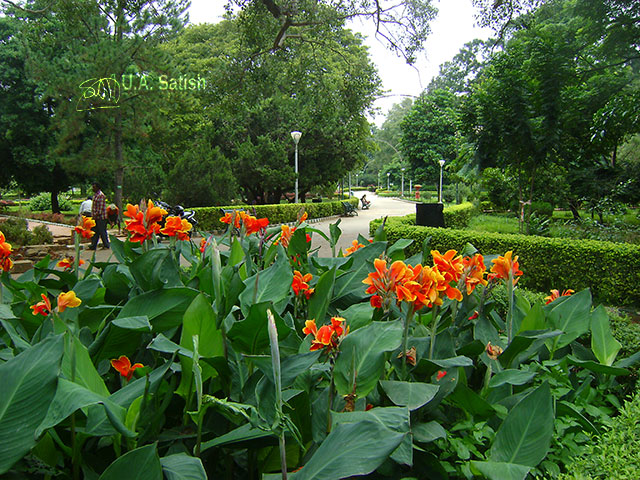 Lalbagh Botanical Gardens is a well-liked destination for nature lovers. It is spread over 240 acres in the heart of Bangalore and accommodates 1854 plant species. The distance from M.G. Road Metro station is 8 km and from Kempegowda International Airport is 40 km.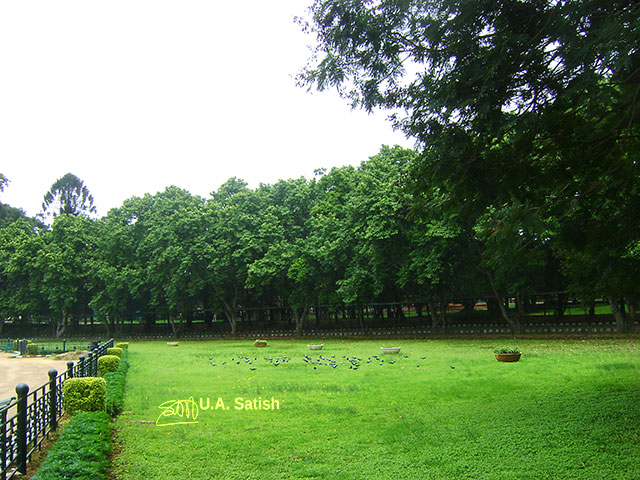 The gardens are open daily from 6:00 am to 7:00 pm. Many people turn up in the mornings and evenings for jogging and walking. The area is huge and you will need many hours to see it all. It is advisable to wear walking shoes.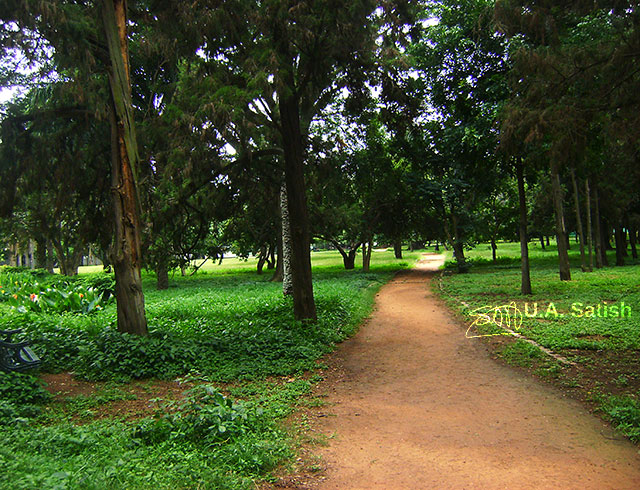 The garden was commissioned in 1760 by Hyder Ali, sultan of Mysore, and completed by his son, Tipu Sultan. Lalbhagh has a huge floral clock, said to be one of the most accurate of such clocks in the world. It has a glass house which hosts biannual flower shows, on Republic Day and Independence Day.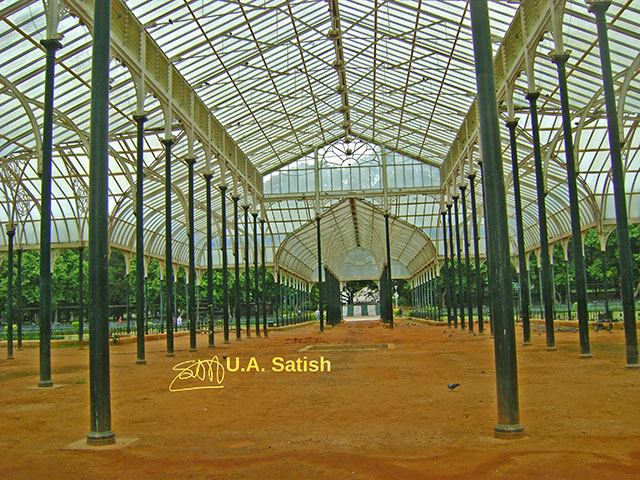 Glass House of Lalbhagh Botanical Gardens was built in 1889 to commemorate the visit of Prince of Wales. Sir John Cameron was the Lalbhagh Superintendent at that time. The Glass House was designed on the lines of Crystal Palace in London and has an area of 17,000 sq. ft.
Formerly Glass House was used to acclimatise the different exotic plant species which were imported from other countries.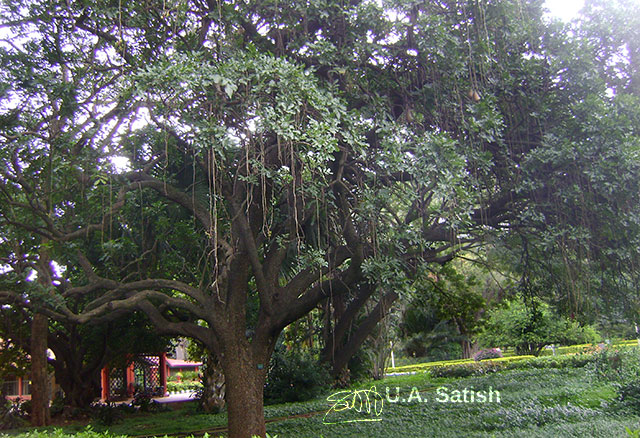 Lalbhagh has India's biggest collection of tropical plants. It also houses trees from all over the world. One among them is the Sausage Tree. The sausage tree is found across sub-Saharan tropical Africa and as far south as South Africa It is a tall tree with beautiful bell-shaped flowers and smooth grey bark. The flowers open only at night and are pollinated by bats and hawk-moths. The tree bears a fruit that grows up to 0.60 metres long, weighs about 6.80 kg and resembles a sausage. It is used as an ornamental tree in the USA, parts of South-East Asia and Australia.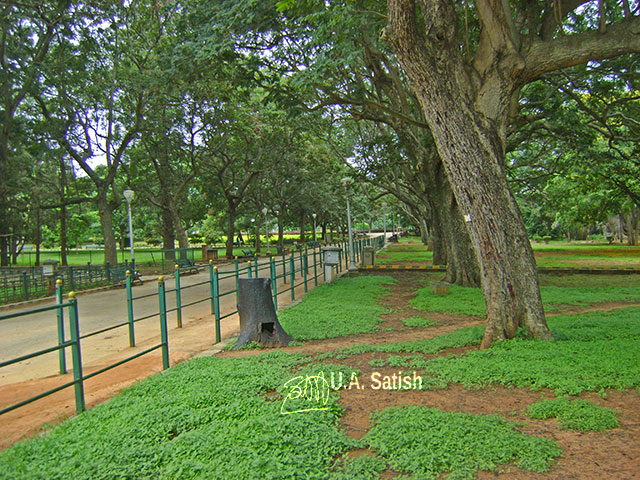 When we visited the gardens, the sky was overcast with a hint of rain. But luckily the rains held back. We did a lot of walking. There are electrically operated vehicles to ferry weary visitors. There is also a toy train which is popular with kids. MTR (Mavalli Tiffin Room), the ever- popular restaurant, is a 14 minute walk from Lalbhagh West Gate.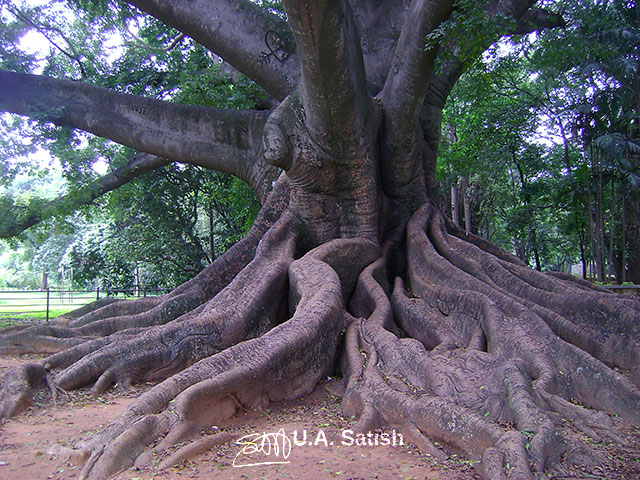 This White Silk Cotton Tree in Lalbhagh Botanical Gardens is about 200 years old. It has a buttressed trunk and grows to a height of 25 to 30 metres. It blooms in spring and has huge orange scarlet flowers with five petals.
White silk cotton obtained from the fruits is used in making pillows and beds. Wood of the tree is very light and often employed to make packing cases.