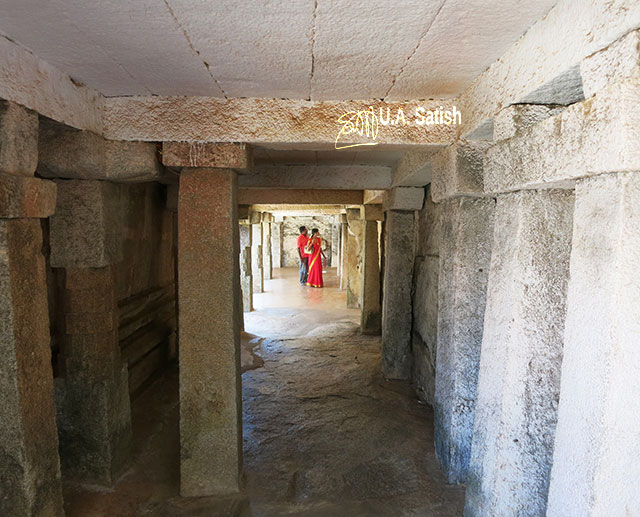 Nandi Hills is one of the popular one-day getaways from Bangalore. It is 40 km (1 hour) from Bangalore Airport. Follow the airport road and continue on to NH 44. Turn left at Nandi Cross and take SH 104 to Nandi Hills Main Road. The hills are nestled near the town of Nandi. It is at a height of 4,851 ft (1,479 m) above sea level.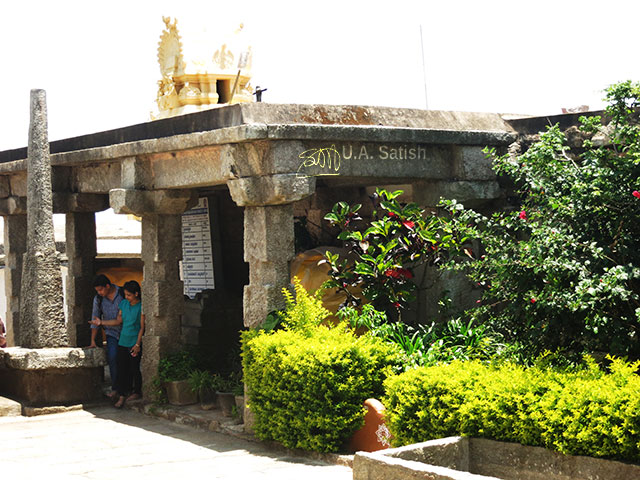 Getting to Nandi Hills
There are several vineyards along the way. I noticed a sign of Gtover Zampa Vineyards by the roadside. Villagers could be seen holding up grapes, both the red and green varieties, for sale to motorists.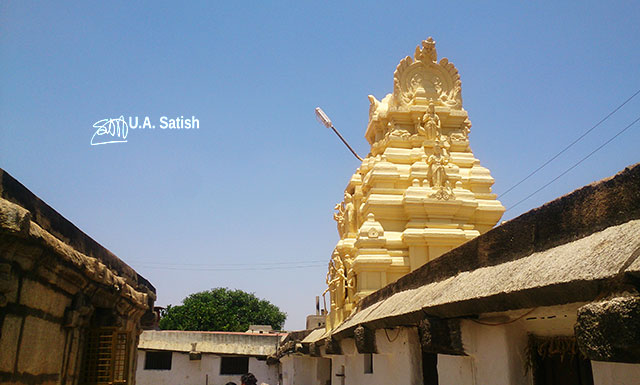 The climb up the hill is steep, with a few hairpin bends to manoeuvre. The car park at the top is on a rocky slope. You have to enter and exit the parking area cautiously.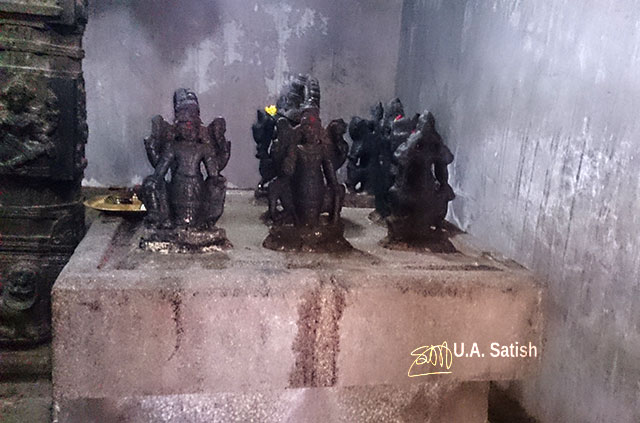 Best Times to Visit
The best time to visit Nandi Hills will be early mornings. You will get the the opportunity to gaze at the beautiful sunrise. It can get hot as the sun climbs up. Please carry drinking water and eatables since the food outlets at the site are rather basic.  Washrooms attract a nominal fee.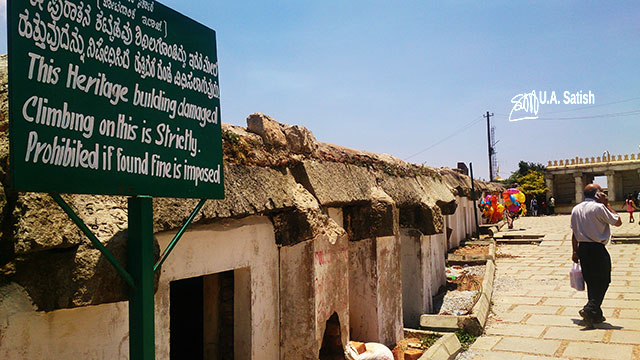 We noticed many cyclists coming down from the hill. They wore helmets and gloves for protection. It is 8 km from the base to top. Going uphill will be a tough job. The descent will be much easier and faster.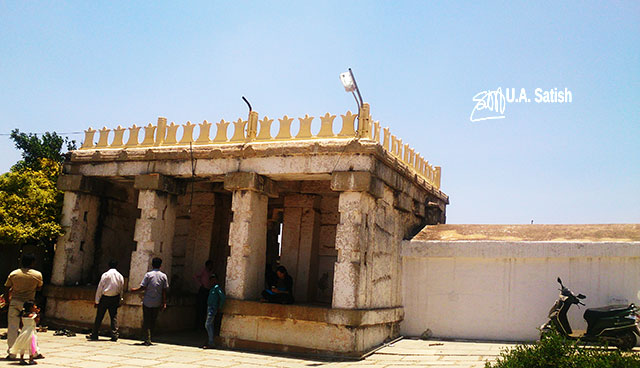 Ancient Nandi Temple
There is an ancient Nandi temple on top of the hill. The rock temple is 1,200 years old.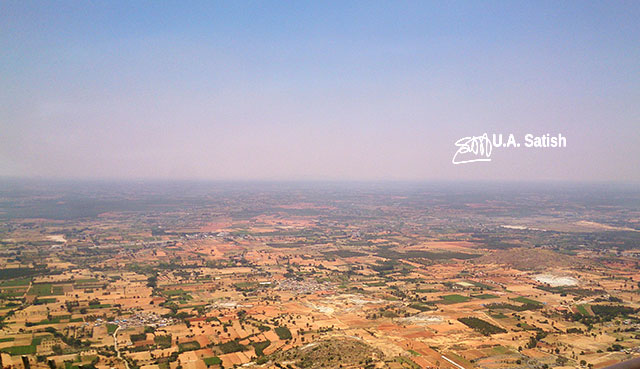 Visitors can use the viewing platform to look down on the vast plains below. It is an exhilarating sight.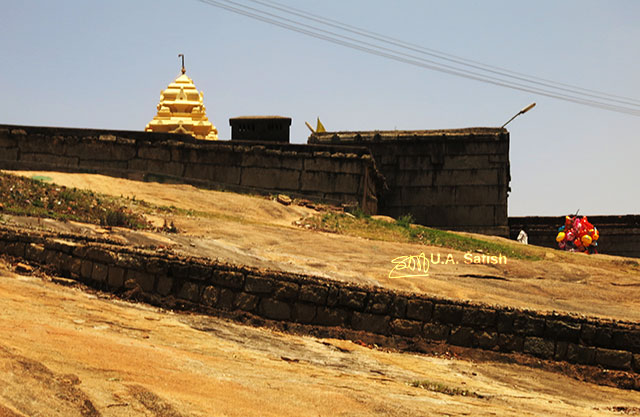 There are hordes of monkeys on the hill. They will snatch away food stuff if you are not on the look-out.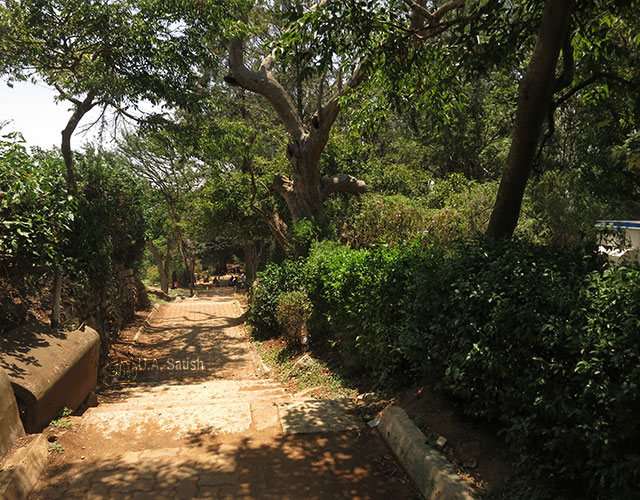 Steps have been cut into the hill on the path going down. Leafy trees provide shade.. Horticulture Department of Karnataka is managing the hill station.
You may have been delighted to read about my visit to Nandi Hills. Join me on Facebook, Instagram and Flickr.