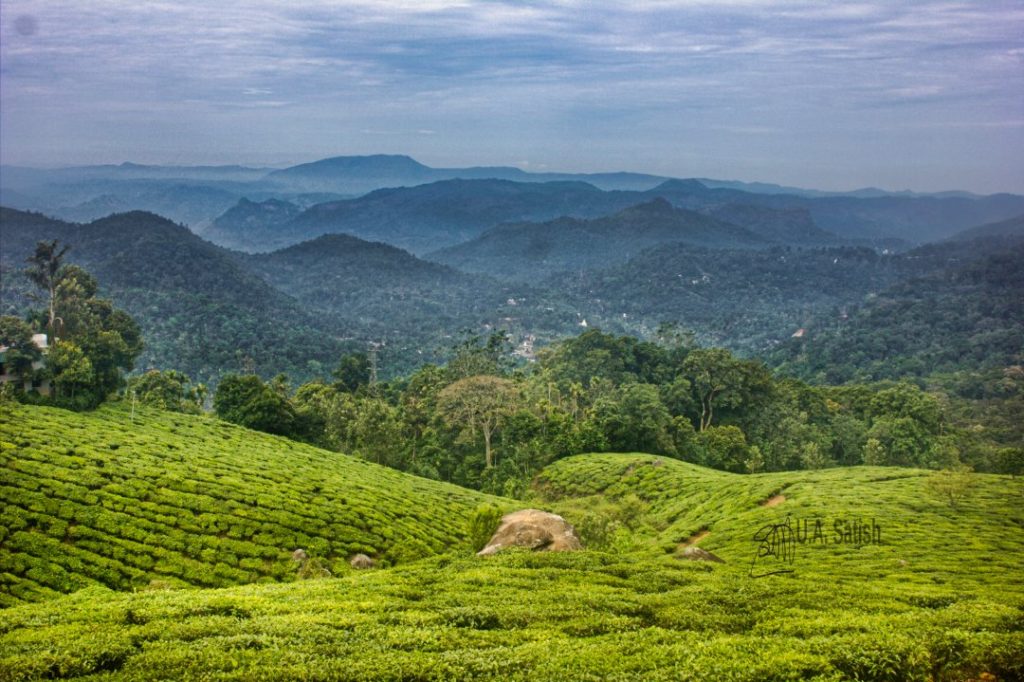 Munnar is the most favoured travel destination in South India. The cool climate and scenic beauty of Munnar holds a special of attraction to travellers. It is at a height of 6,000 feet. From Kochi International Airport, it is 111 km by road.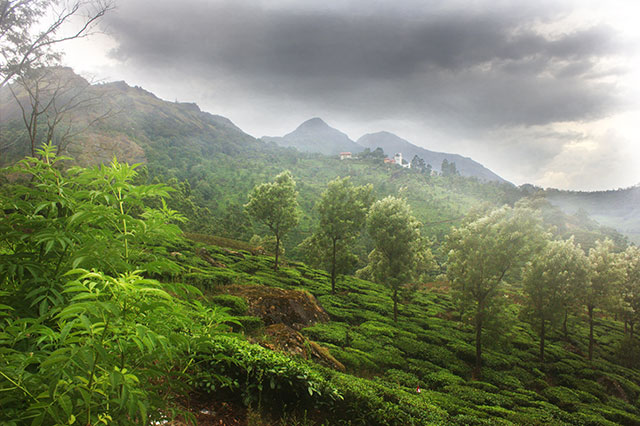 Munnar is at the confluence of three rivers: Muthirapuzha, Nallathanni and Kundala rivers. It is the largest panchayat in Kerala. There are many streams and waterfalls in the area.
British Influence in Developing Munnar
The British developed Munnar as a hill station. They took the help of a tribal hunter to build a road from Kochi to Munnar. The hunter showed them the route taken by elephants to come down from the Western Ghats. The forests around Munnar support diverse flora and fauna.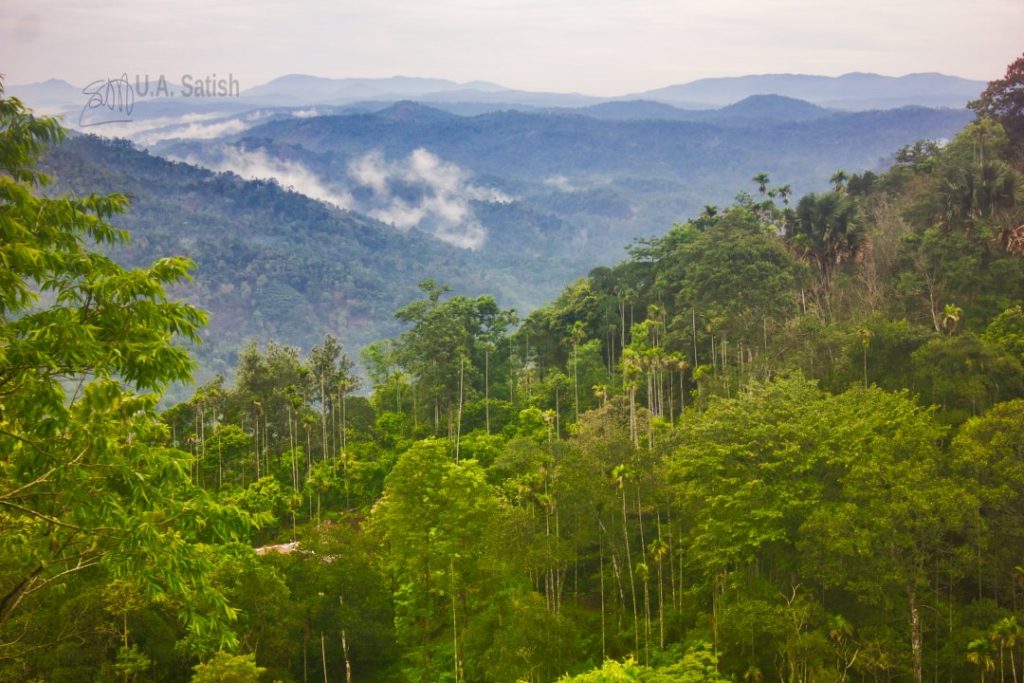 Tea Plantations in Munnar
Munnar has unending tea plantations on its hilly terrain. Some of the world's highest tea plantations can be found here. As we neared Munnar, we could see long stretches of tea plantations. Some shade trees, usually silver oaks,  provide cover to tea bushes. Other crops such as pepper, arecanut and cashew also grow on tea plantations. Kanan Devan Hills Plantation Company runs a major chunk of the plantations.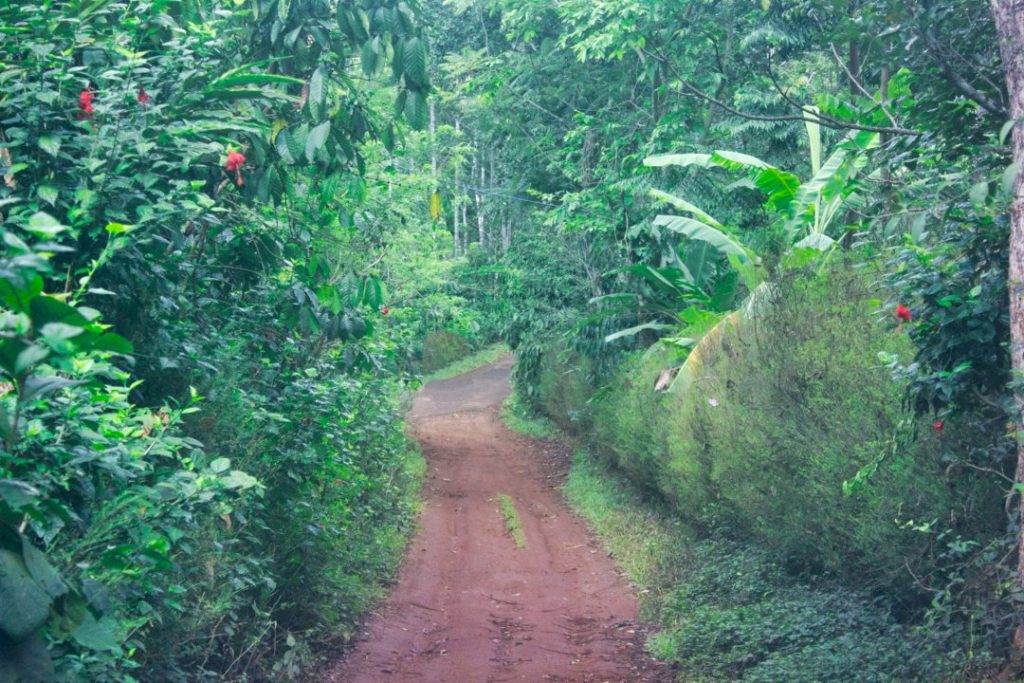 We stayed in a resort on the outskirts of Munnar. We drove through beautiful mud roads with lots of greenery and flowers on both sides.
Farming Activities
Many Christian families have settled in Munnar and surrounding areas to engage in farming of tea, rubber, pepper, cardamom and coffee. It was not surprising therefore to see a Christian church in a rather thinly populated place.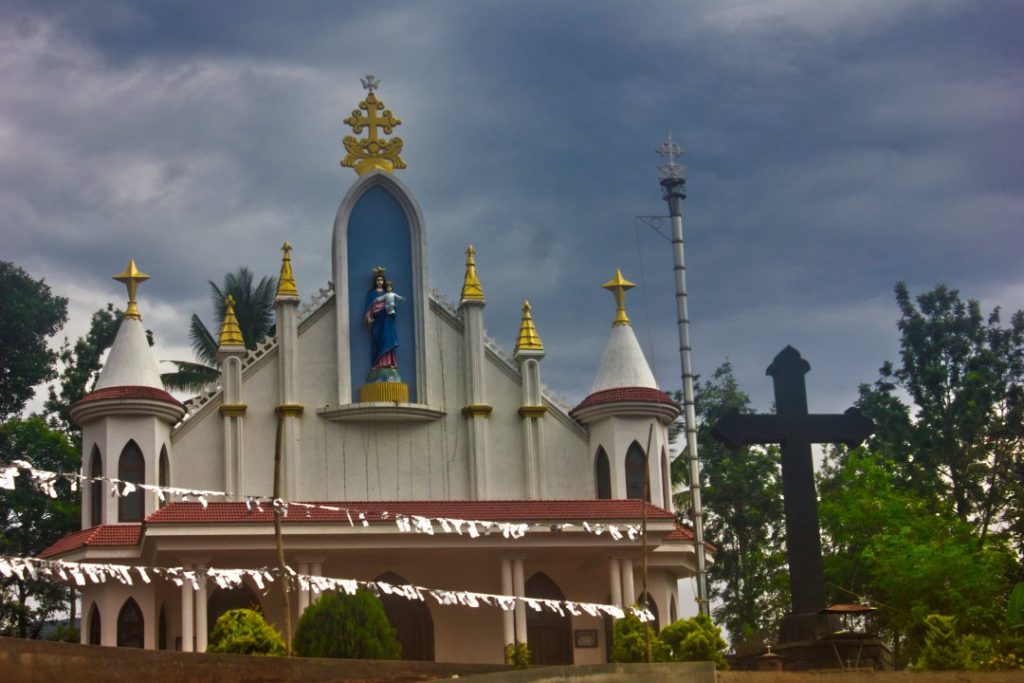 Tea Museum in Munnar Town
In the heart of Munnar town is the tea museum. Kannan Devan Hills Plantation Company runs it. It is in KDHPC's Nullatanni tea plantation.  There is an entry fee of Rs 95 per person. A 30-minute video on the history of tea plantations is shown every hour. There is also an entertaining talk on the benefits of consuming tea.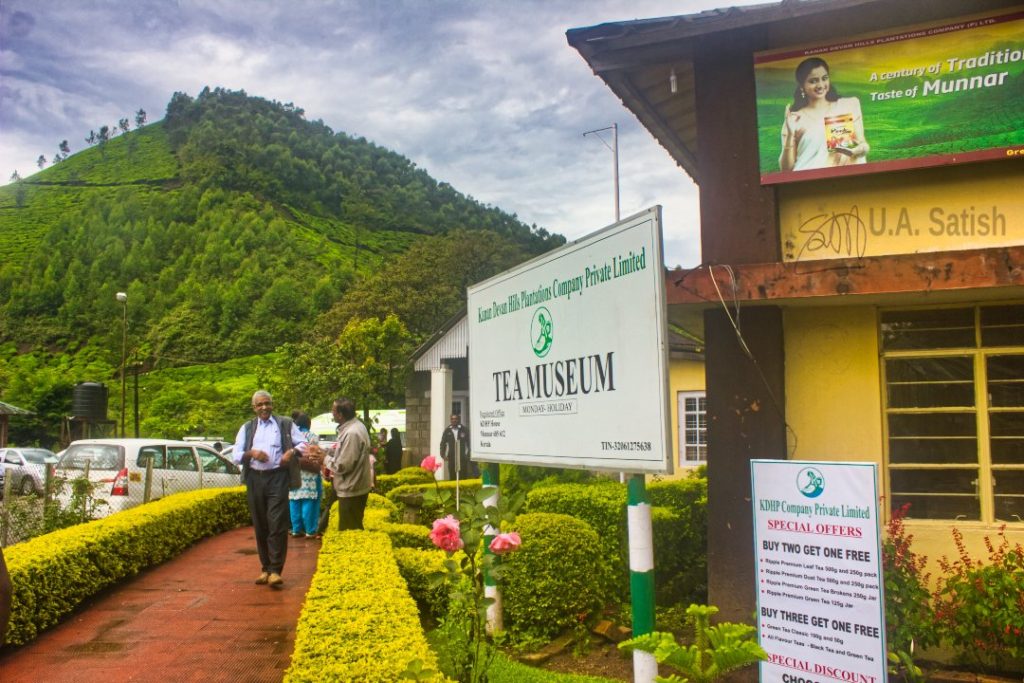 We can expect to get a basic understanding on the processing of tea leaves. On display are equipment used in the manufacturing of tea. You can buy Kannan Devan tea products from the sales outlet.
Mattupetty Dam
Mattupetty Dam is in a picturesque location with undulating hills and a beautiful lake, Boating is possible on the lake. It is 13 km from Munnar. Get there early to avoid traffic snarls. It is on the route to Echo Point.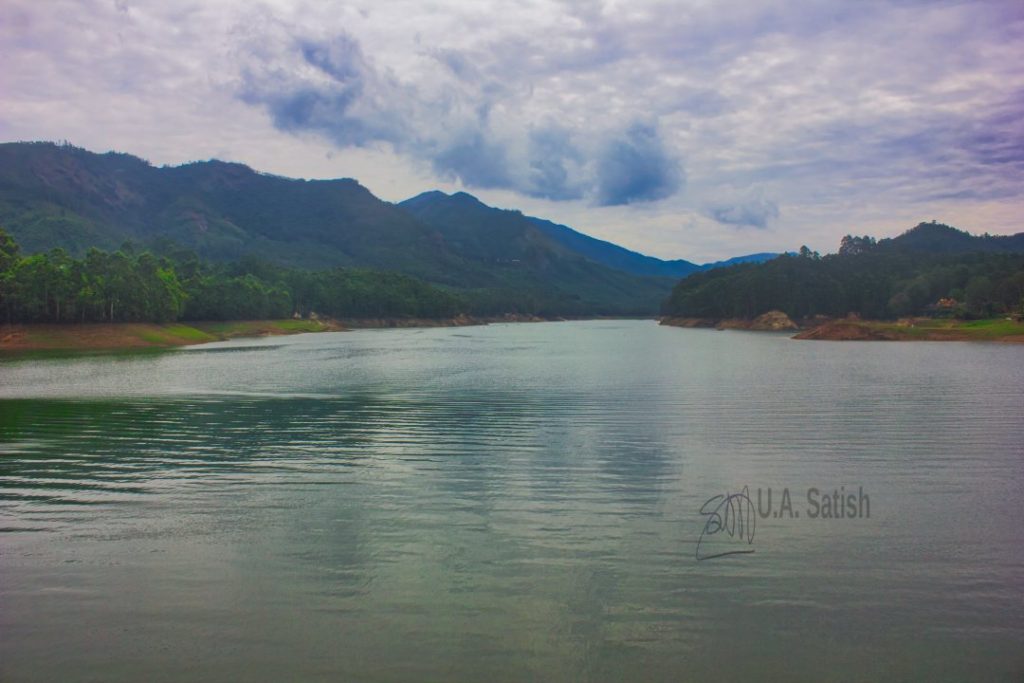 A boat cruise could offer occasional sightings of elephant, gaur and sambar. Elephants often appear close to the reservoir. This concrete dam has been an important source of power for the nearby areas.
Echo Point
A beautiful place on the scenic banks of Mattupetty lake is Echo Point. It got its name from the natural echo phenomenon  When you make a sound, you will hear its echo.
Echo Point has abundant greenery. It will be a perfect choice for those who love nature walks or trekking. Misty hills and water falls surround the area..
Shops line the road leading to the entrance to Echo Point. The parking area tends to be crowded. Buses carrying tourists from Tamil Nadu are a common sight.
Processing Tea Leaves
New tea plants take three years before they are ready for harvesting. The bushes have shiny green pointed leaves with a pleasant aroma.  You can  smell the tea leaves if you take a walk along the plantations.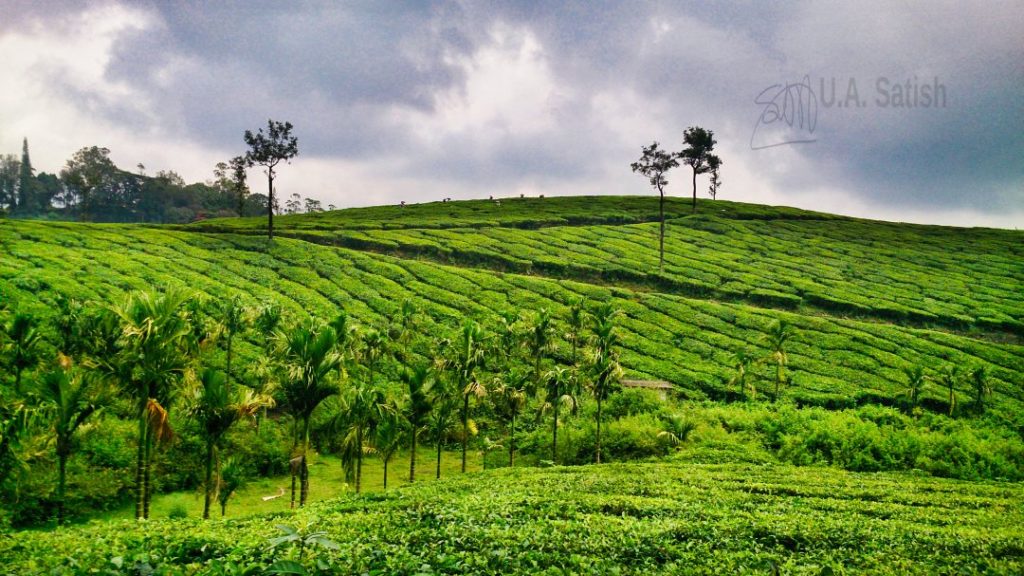 The tea bushes are pruned to waist height for plucking of leaves.  Women workers pluck the tea leaves. They pick the first two leaves and bud from each shoot and put them in baskets carried on their backs. The tea leaves are then sorted into different varieties for further  processing.
If you liked the post, you could…
Join more than 5,000 fans of UASATISH by liking us on Facebook, or follow us on Twitter and Instagram.
Related posts: