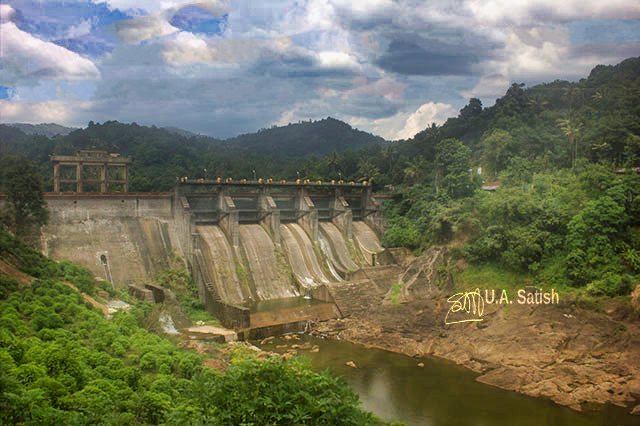 Munnar to Thekkady when we travelled by road,  we chose the route via Idukki. We did this so that we could visit the famous Idukki arch dam. There is also a smaller dam along the way in Vellathuval: Kallarkutty Dam. The Munnar to Thekkady route is scenic. Locals have cut roads on the sides of mountains. Houses are built on the slopes, with steps going down to access the trail. There was not much traffic on the winding route.The slightly shorter path to Thekkady is via Mailadumpara and Nedumkandam. Travellers may alternatively take the track through Theni in Tamil Nadu to see the vineyards there. Your car must have the necessary permits to enter Tamil Nadu.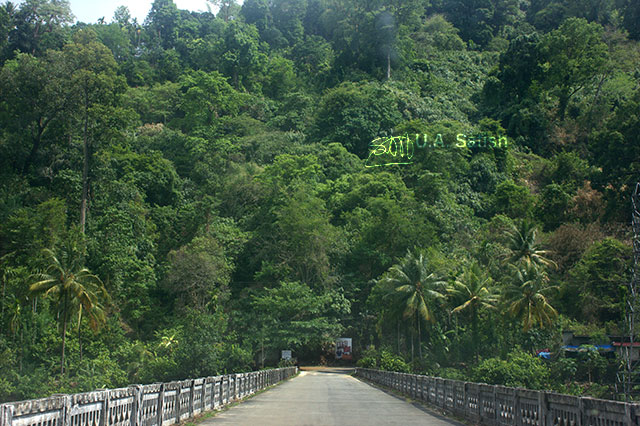 Kallarkutty Dam on Munnar to Thekkady Road
Mudira River has Kallarkutty dam across it. The dam is right by the roadside. Flow of water in the river had dwindled as we were at the end of a torrid summer.  Incidentally there are a number of dams in Idukki district of Kerala. Some of them generate hydro-electric power. Muthira River is one of the major tributaries of the Periyar River, the longest river in Kerala. Its origin is in the  remote forests above the Pooyamkutty– Edamalayar valley and joins the Periyar at Kunchithanny
Autorickshaws often ply even in thinly populated areas. Abundant greenery was everywhere. Cars and other four wheelers were apparently not the favoured mode of transport.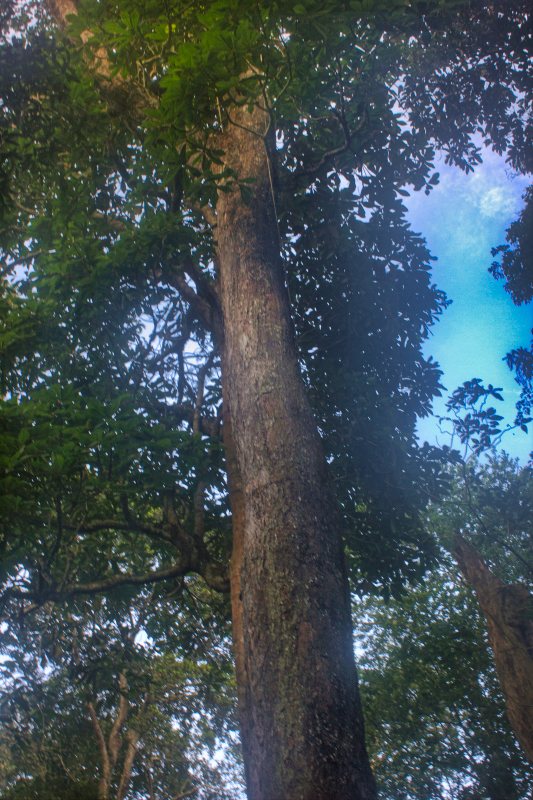 Somewhere along the way we found this Anjili Tree. It is also called Wild Jack. It is a tropical evergreen tree which grows up to a height of 35 metres and a.girth of 5 metres.. The wood is used in making of snake boats, doors, ceilings  and furniture.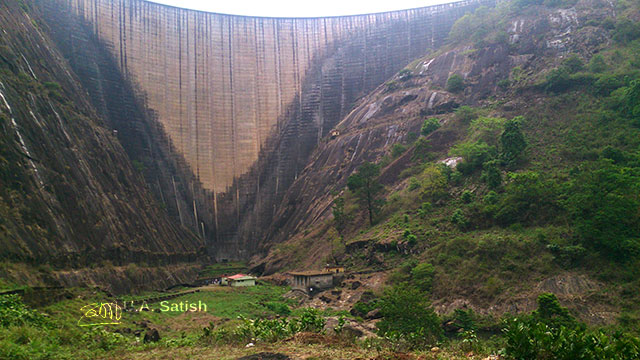 Idukki Arch Dam
Idukki Arch Dam, at 550 feet, is the tallest in Asia. There are two other dams in the area: Cheruthoni and Kulamavu. The 3 dams together have created a big lake. Underground pipes carry water from the lake to Moolamattam Power Station for generation of power. Moolamattom and nearby places were the locales for many Malayalam and other language films. Purappadu, Rasathanthram, Drishyam, Papanasam are some of them.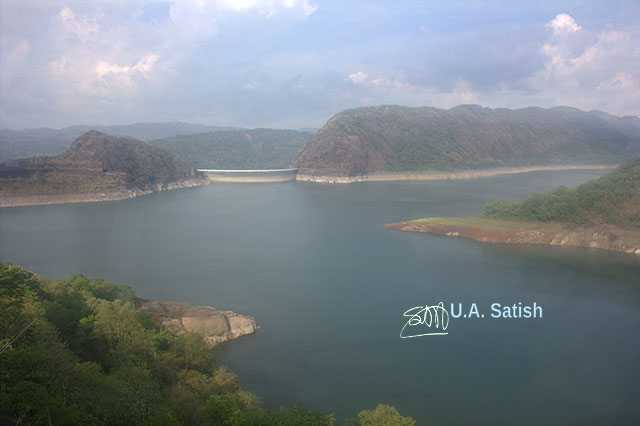 Dense forests surround the lake. Wild animals sometimes approach the water's edge. Entry to Idukki Dam is permitted only on weekends and public holidays.
Hill View Park on Munnar to Thekkady Route
Hill View Park in Idukki, at height of 350 feet, provides panoramic views of Cheruthoni and Idukki dams. The park is open on all days, from 9:00 am to 5:00 PM. There is a small entrance fee. Facilities include washrooms and a snack bar.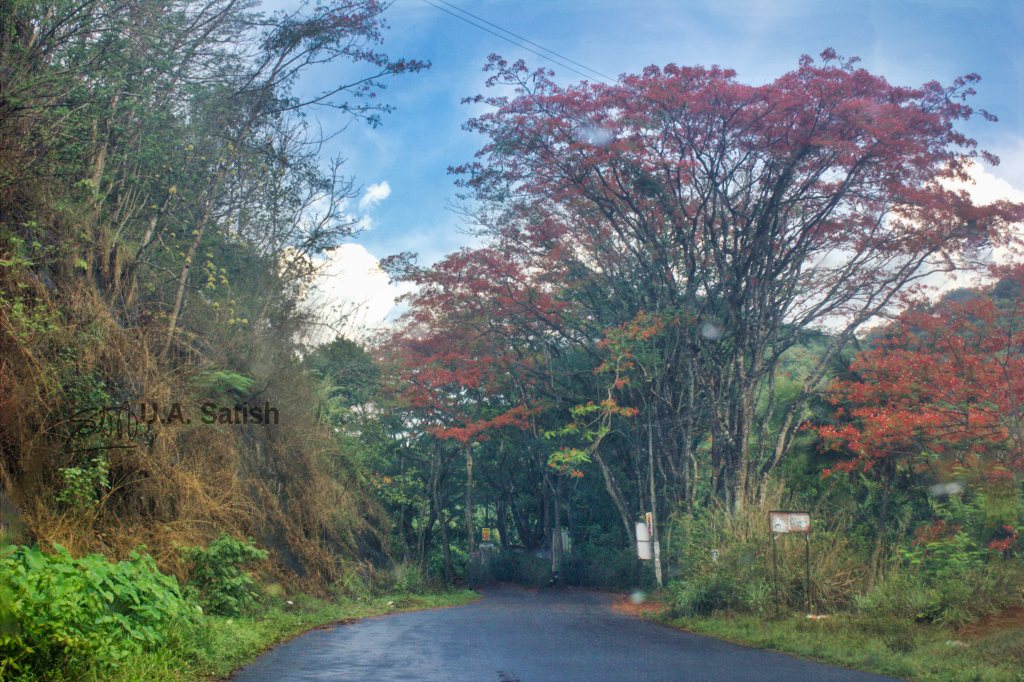 Idukki district gets good rainfall during monsoons. The hilly terrain makes it suitable for the cultivation of pepper, tea, coffee, rubber, cardamom, vanilla, cocoa and other spices.
If you liked the post, you could…
Join more than 5,000 fans of UASATISH by liking us on Facebook, or follow us on Twitter and Instagram.
Related posts: