Kalamb Beach is clean and big. It is 6 km from Nallasopra West. The beach is not teeming with crowds as it is not a famous tourist destination. During low tide, the sea recedes a fair distance. The sands are dark in colour, may be because of the presence of minerals. Rajodi Beach is 4.5 km to the north.
Activities on Kalamb Beach
In the evenings, camel rides are a popular activity for families. The kids enjoy the rides.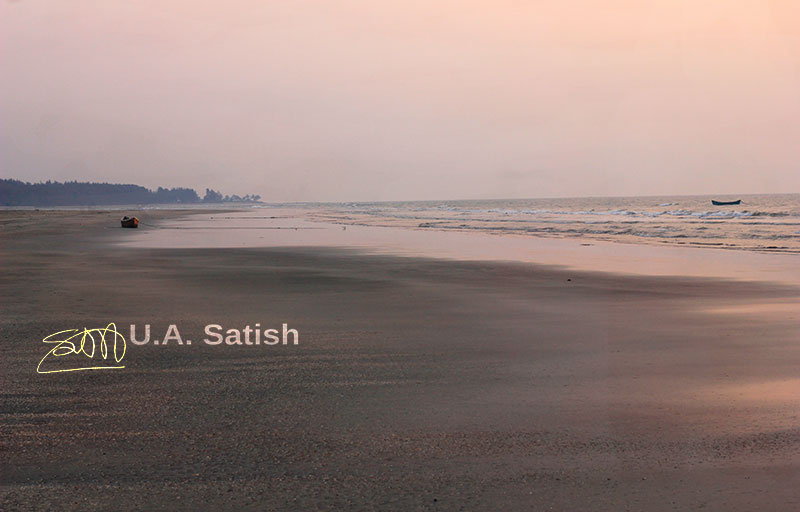 Kalamb beach stretches for a few kilometres and sometimes wears a deserted look. Seagulls and small birds hover near the water line.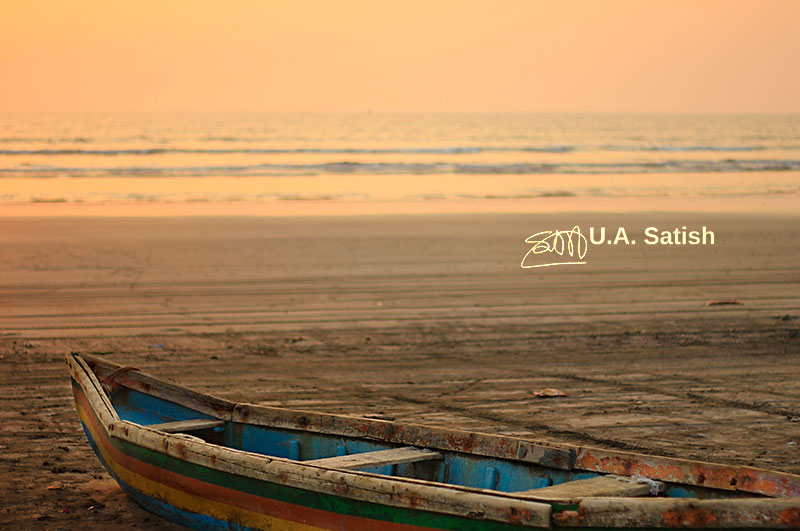 Some fishing boats were seen on the beach, apparently abandoned and in disrepair.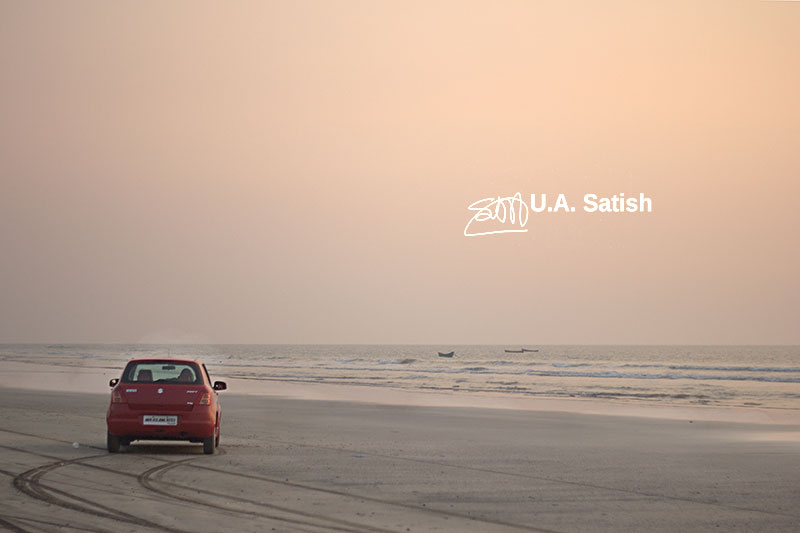 Cars and bikes freely enter Kalamb beach. The sea comes in at high tide and the wet sand makes the beach easy to ride on.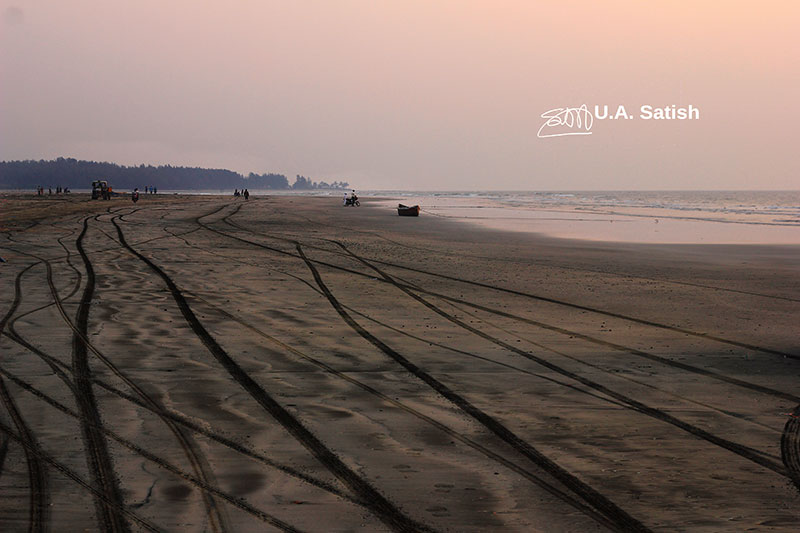 The cars and bikes leave a long trail of tyre tracks on the beach. Some people come to the beach to catch up on their driving lessons.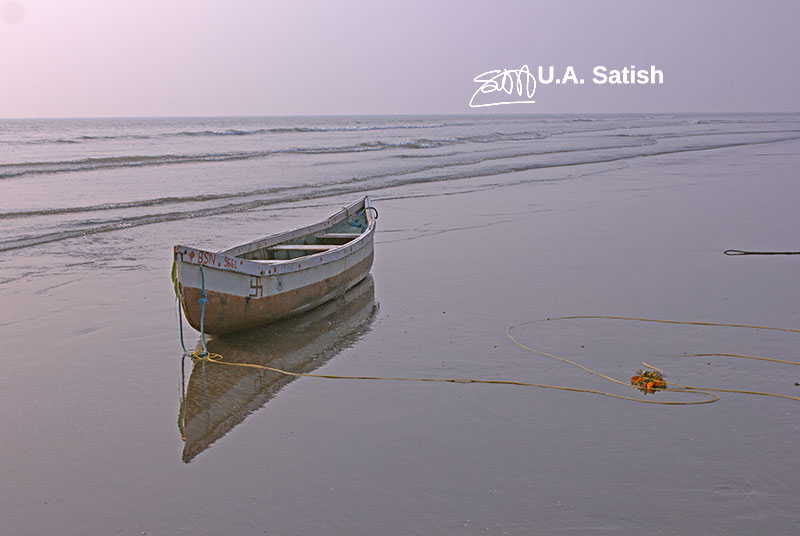 This boat made a nice picture at the water's edge, with reflections showing up on the wet sand.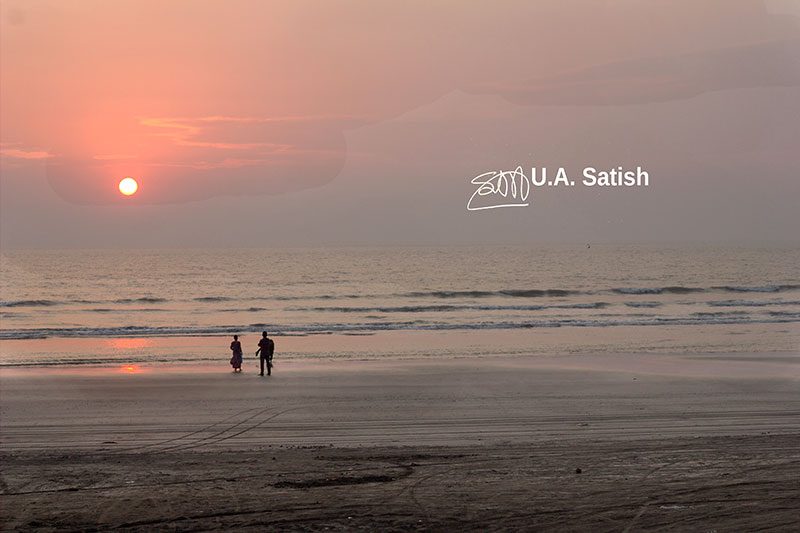 As the sun settled low on the horizon, people turned their eyes towards the beautiful sunset. The waves were not big and gently lapped the shore.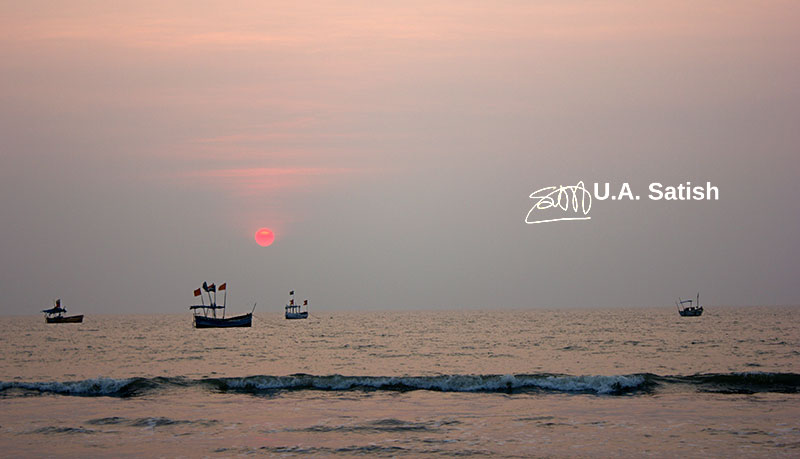 There were a few boats anchored on the sea. The red sun and the waves made a beautiful picture. The beach is in a rather secluded location. Visitors should not stay beyond sunset for security reasons.
If you liked the post, you could…
Join more than 5,000 fans of UASATISH by liking us on Facebook, or follow us on Twitter and Instagram.
Subscribe to the free and informative e-newsletter.
Related Posts: