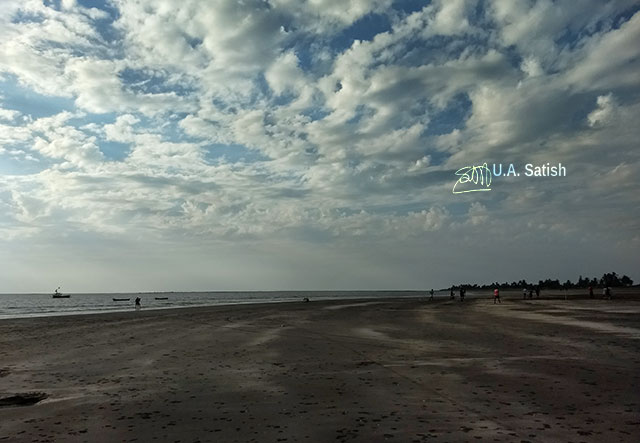 Rangaon Beach is 8.2 km from Vasai railway station. It is a secluded beach because not many people seem to have heard about it. The road leading to Rangaon Beach is narrow and two cars can barely pass each other. There is no parking space at the beach.
Getting There
The road from Vasai Road station to Rangaon beach goes through Bhabola and Sandor. At Devtalav, turn right and take Dewale Road to reach the beach. See the map below for details.
The last couple of kilometres of the route are narrow. The road is not in good condition. Cars will find it difficult to manoeuvre if there is a vehicle coming in the opposite direction.
The Beach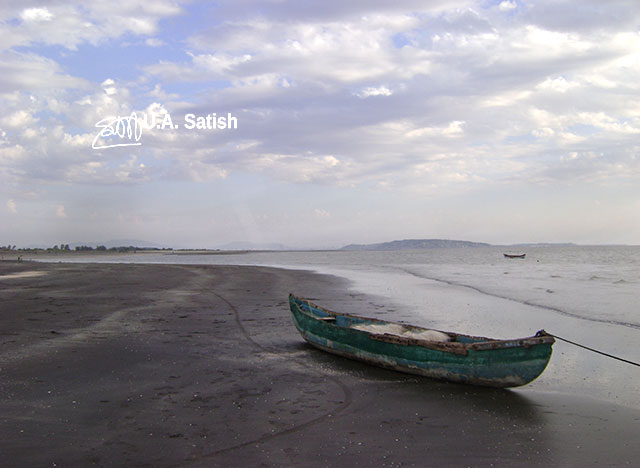 Rangaon beach stretches for a long distance. The sea comes in at high tide. The sea sometimes dumps trash like shoes, bottles and plastic on the beach. Visitors should be careful to not park their bikes and cars on the beach. At high tide, the vehicles may get washed away.
The sand is black in colour. This may be due to mineral content in the sand. Moreover the waves are gentle. However it may not be safe to swim in the sea. There are no life guards on the beach.
Activities
When we were there, several boys were playing football on the beach. A few small fishing boats could be seen close to the shore. There is no possibility to indulge in water sports. A walk on the beach will be enjoyable in the evenings.
Facilities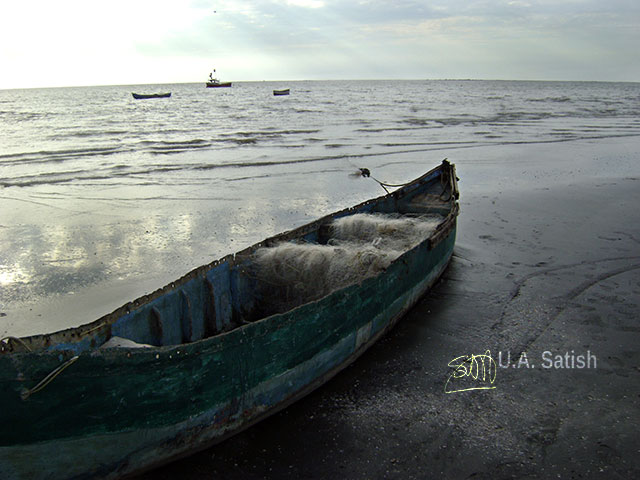 You will have to carry your own food and drinks because there are no snack bars in the area. Washroom facilities are missing. Bikers can find limited parking space.
If you have questions, please use the Contact form to get in touch with me.