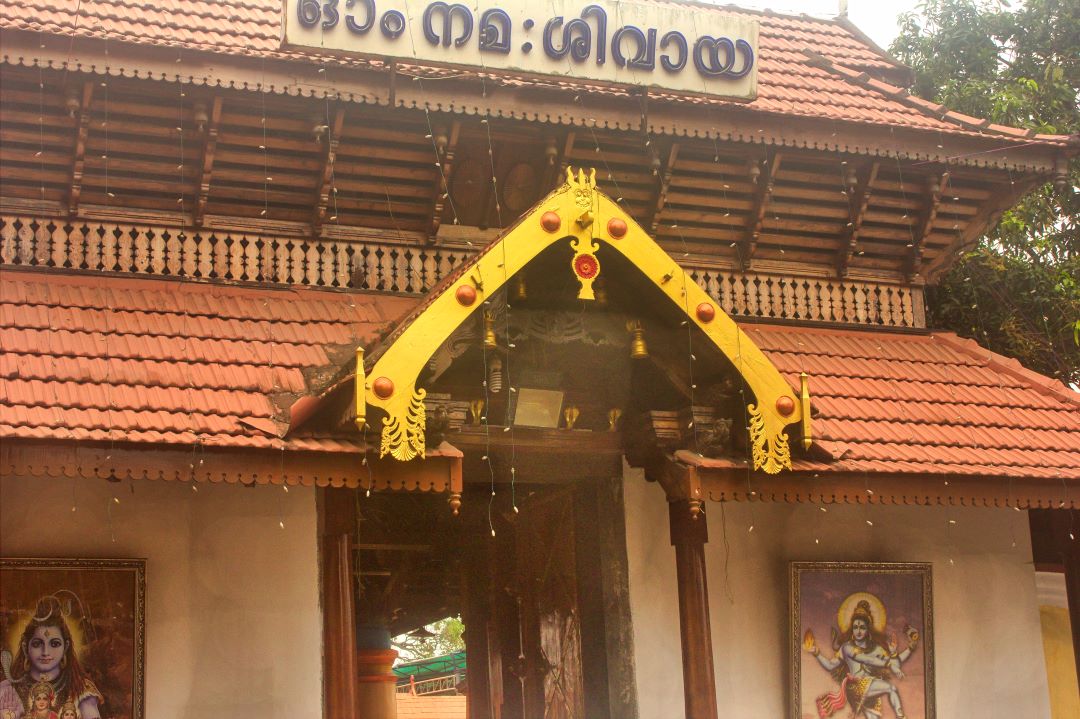 Ernakulam Shiva Temple is in the heart of Ernakulam city. The deity is well-known as Ernakulathappan. Lord Shiva is the main deity.
Architecture
The temple complex is in a 1.3 acre parcel of land opposite Durbar Hall in Ernakulam. Construction of the temple follows the Kerala style of architecture. The sreekovil is circular in shape. Copper sheets cover the roof. There are two gopurams or entrance towers to east and west of the temple. The gopurams are of two storeys.
On the northern side of the temple complex is a Murugan Temple which the Tamil residents of Kochi had built. A Hanuman Temple in Kannadiga Udupi style is on the eastern side.
Deities
The presiding deity of Lord Shiva is in Gourishankara form. The lingam in the sreekovil is regarded as a Swayambhoo.
To the north of the sreekovil is a shrine of Krishnamoorthy. The shrine of Lord Ganesha is in the south. Shrines of Ayyappa and Nagaraja are outside the inner temple circle.
Festivals in Ernakulam Shiva Temple
The 8-day long annual festival at the temple usually falls in January/February months. On the seventh day, there is Pakalpooram, when the deity is taken out in a grand procession with caparisoned elephants and to the accompaniment of Panchavadyam. The procession ends at Durbar Hall Ground after rhythmic Pandimelam and impressive fire works.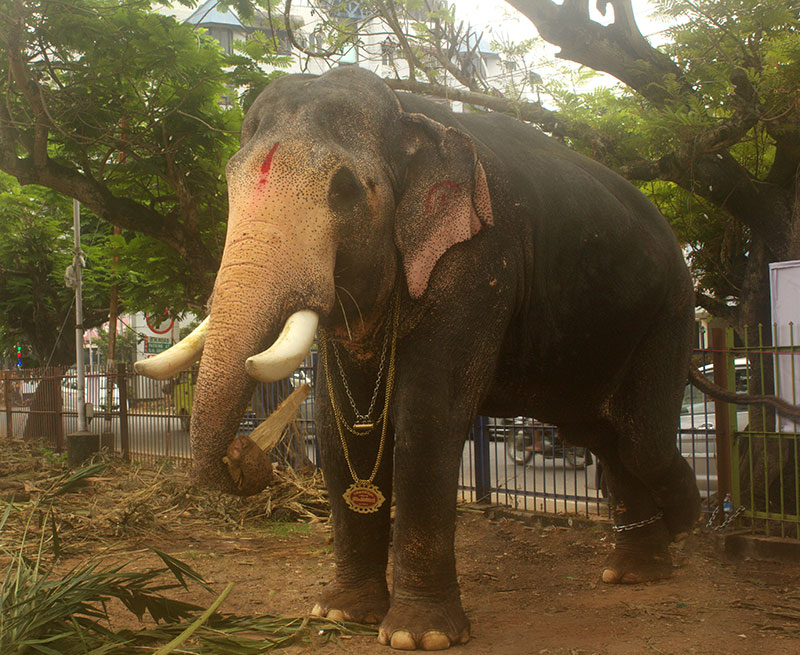 One of the elephants in the procession was Pallattu Brahmadathan who has many fans in Kerala. His Facebook page  is liked by 2,980 people.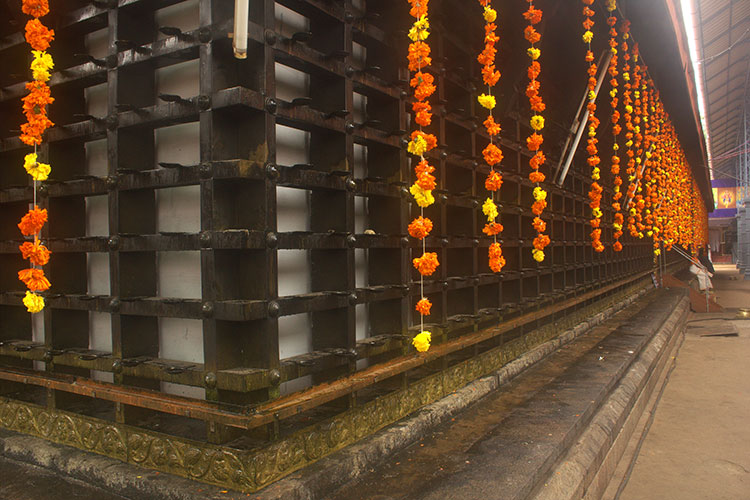 During the festival, the temple is resplendent in flower decorations. The organisers hold many art events.
If you liked the post, you could…
Read more stories and get updates on my Facebook page.
Subscribe to the free and informative e-newsletter.
Related Posts: