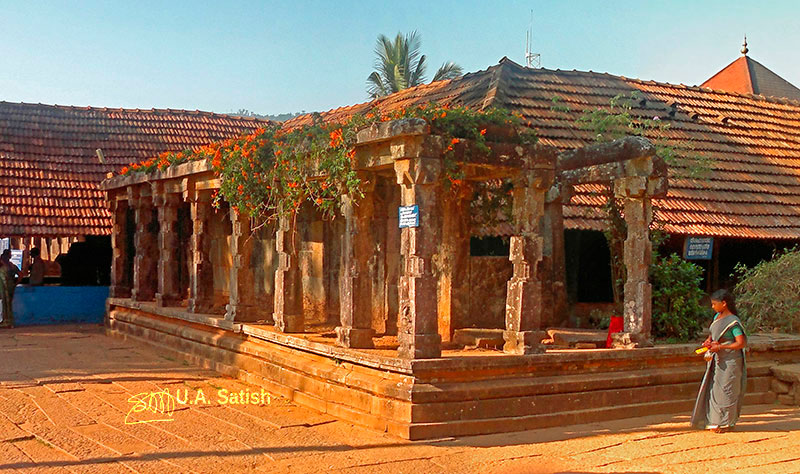 Thirunelli Temple is a famous pilgrim centre in a beautiful jungle valley which has mountains on four sides. Lord Maha Vishnu is the principal deity. In the Maha Vishnu avatar, he is considered to be on the coils of the Snake Adi Shesha (represents cosmic energy) over the Ksheera Sagar (represents Milky Way). The temple is at the base of Brahmagiri hills. It is 30 km from Mananthavady in Kerala, at an altitude of 900 metres.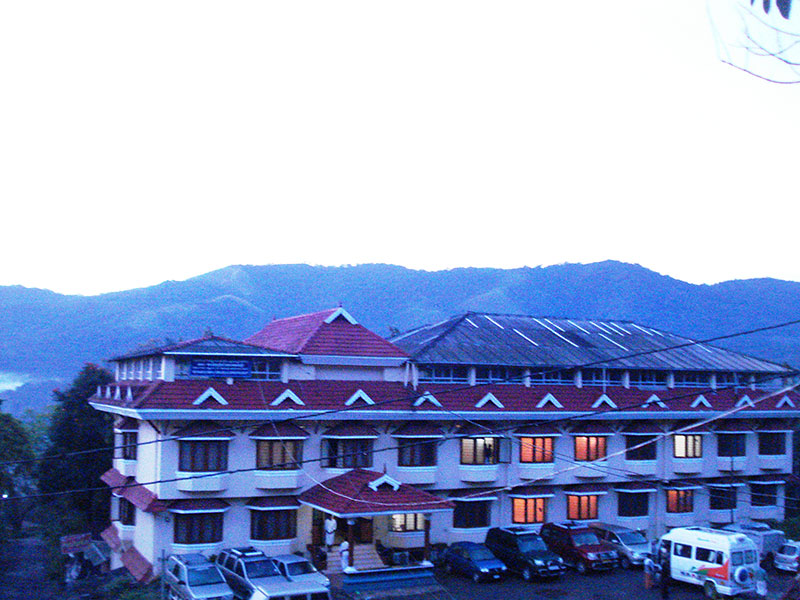 Acommodation Near Thirunelli Temple
The main accommodation near the temple is a guest house run by Thirunelli Devaswom. The facilities are rather basic. But it is convenient for devotees who have to undertake poojas early in mornings. The phone number at the guest house is +91 4935 210 055.
Travel to Thirunelli Temple
Calicut International Airport to Thirunelli Temple is a drive of 141 km (3 hours 45 minutes). Wayanad Churam, the section of the route from Thamarassery to Lakkidi, has nine scenic hairpin bends. If you are travelling from Thalassery, the distance to Thirunelli is 108 km (2 hours 45 minutes). The roads pass through dense forests of bamboo and teak. Elephant crossings are common at night. Avoid travel at night as the roads are mostly deserted with hardly any traffic beyond Mananthawady.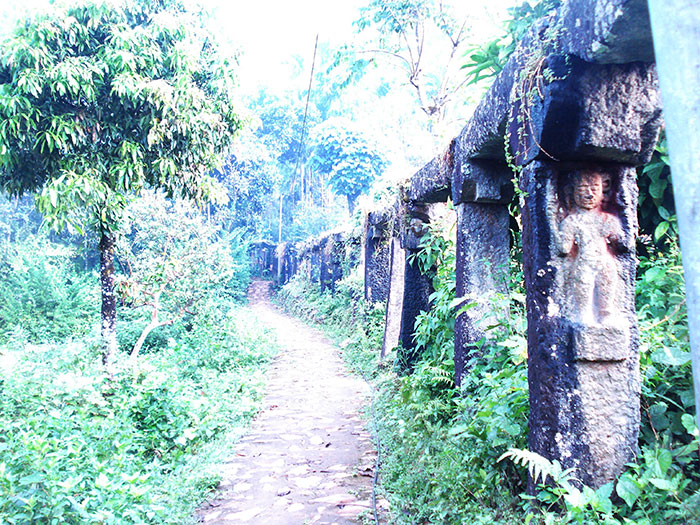 Holy Temple Pond
Panchatheertham is the holy temple pond. A notable feature of the temple is that there is no temple well. An old aqueduct transports water to the temple through an aqueduct from a jungle stream.
Religious Rites at Thirunelli Temple
The temple conducts religious rites for departed souls. By carrying out the rites, devotees believe that liberation of the departed souls is absolute. The main deity is Lord Maha Vishnu in the form of Chaturbhuja (with four arms). There are also deities of Ganapathy and Nagam.
Poojas begin at day break at Papanasini, the holy stream which originates from Brahmagiri Hill. The stream lies 1 km to northwest of the temple. On the way to Papanasini, devotees will step over boulders and rocks. The belief is that that a dip in the cool waters of the stream washes away all sins.
Thirunelli Temple lies on the Kerala side of Brahmagiri. This temple is known as Dakshina Kasi or the Kashi of the South. The age-old temple contains thirty granite pillars. According to legend, Lord Brahma himself constructed the temple.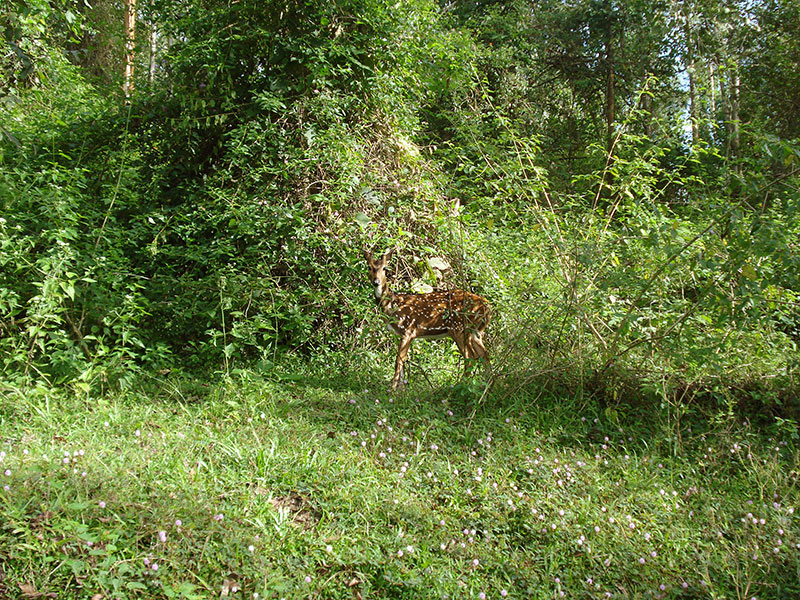 Wild Animals
It is not unusual to see by the roadside wild animals like elephants, gaur, deer, wild dogs, wild boar  and may be the elusive tiger. Many types of birds can be spotted. Single male elephants are often aggressive and travellers should maintain a safe distance from them.
I came across this elephant while travelling to Thirunelli. I did not get down from the car and clicked the photo through the car window. We then promptly moved away.
If you liked the post, you could…
Join more than 5,000 fans of UASATISH by liking us on Facebook, or follow us on Twitter and Instagram.
Related posts: