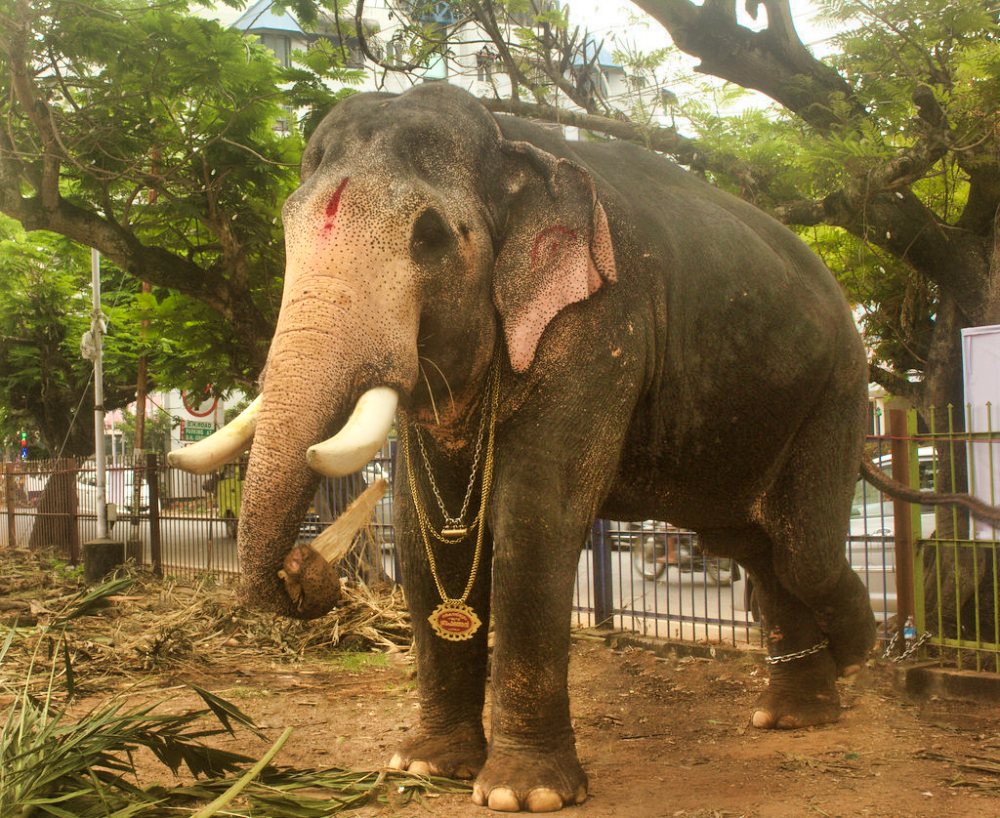 Kerala elephants were alluded to as sons of the Sahyadri by poet Vyloppalli Sreedhara Menon. People in Kerala are in love with elephants. A crowd quickly gathers around an elephant whenever he makes a public appearance. Temple festivals are usually showcase magnificent tuskers carrying the deity in ceremonial processions. They remain gentle and docile in the middle of large crowds or when fireworks are going on. Elephant is the state animal of Kerala and features on the emblem of Government of Kerala.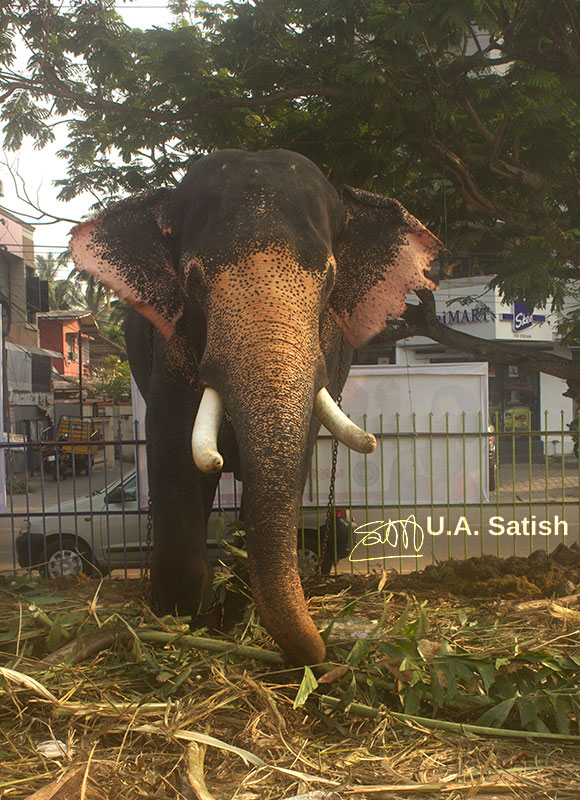 Population of elephants in the wild is estimated to be around 30,000. Herds are a common sight on the Kozhikode-Mysore road, particularly at night.
Favourite Food of Kerala Elephants
The favourite food of elephants are the leaves of Pana tree (panampatta). The trees grow to great heights. Mahouts stand on elephants and pull down the leaves using long sticks with metal hooks at the end. The fallen leaves are then carried by the elephant.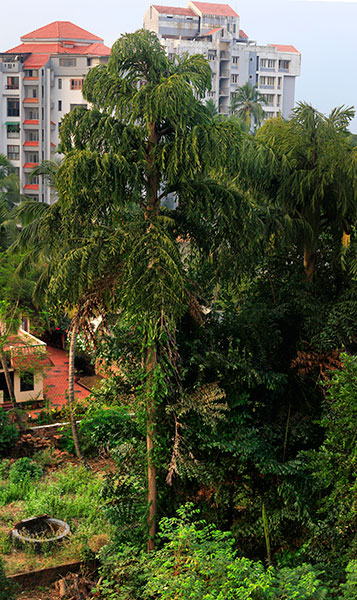 Temple Elephants
Many elephants take part in the annual festivals of big temples. They are given a bath and decorated with nettipattam (gold plated caparison) and necklaces. The tallest and best-looking elephant carries the deity. On the final day, there will be a ceremonial procession. Afterwards the elephants line up in front of the temple and the festivities end with pandimelam and fireworks.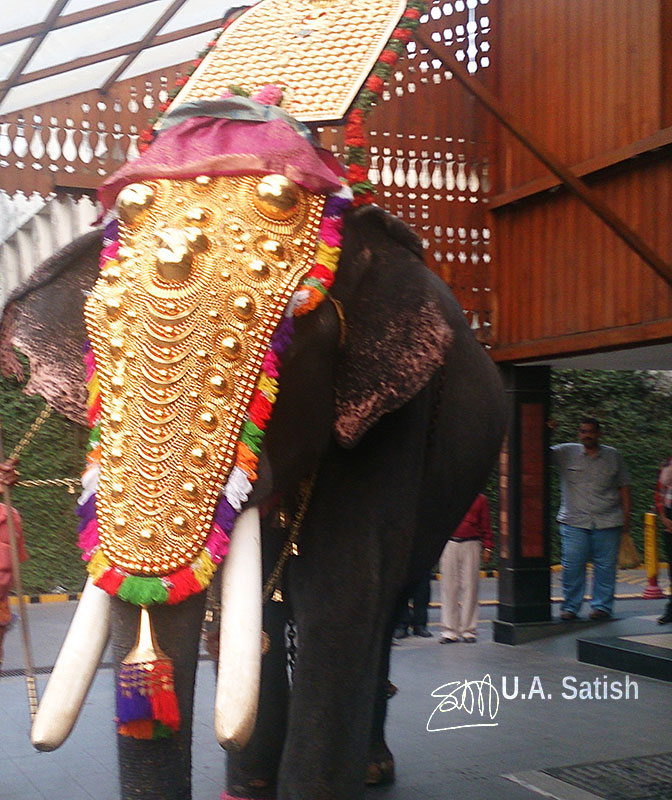 There are about 700 elephants in captivity in Kerala. Sixty to seventy of them are in Guruvayur Temple. Most of them are owned by temples and individuals. They are employed in religious ceremonies in temples, churches and mosques.Some elephants work in timber yards.
Recently I was in Kochi and saw the annual festival of Ernakulam Shiva Temple. Among the tuskers were Pallattu Brahmadathan and Uttoly Mahadevan.
Mahouts
Each elephant has three mahouts (pappan). They take up the job of bathing and massaging the animals with coconut husks. To control the elephants, they use three different kinds of sticks – thotti, valiya kol and cheru kol.
Elephant Camps in Kerala
There are seven elephant camps in Kerala:
1. Konni-Pathanamthitta District
2. Kodanad-Ernakulam District
3. Muthanga-Wayanad District
4. Nilambur-Malappuram District
5. Tholpetti-Wayanad District
6. Arynkavu-Pathanamthitta District
7. Thekkady-Idukki District
If you liked the post, you could…
Join more than 5,000 fans of UASATISH by liking us on Facebook, or follow us on Twitter and Instagram.
Related Posts: