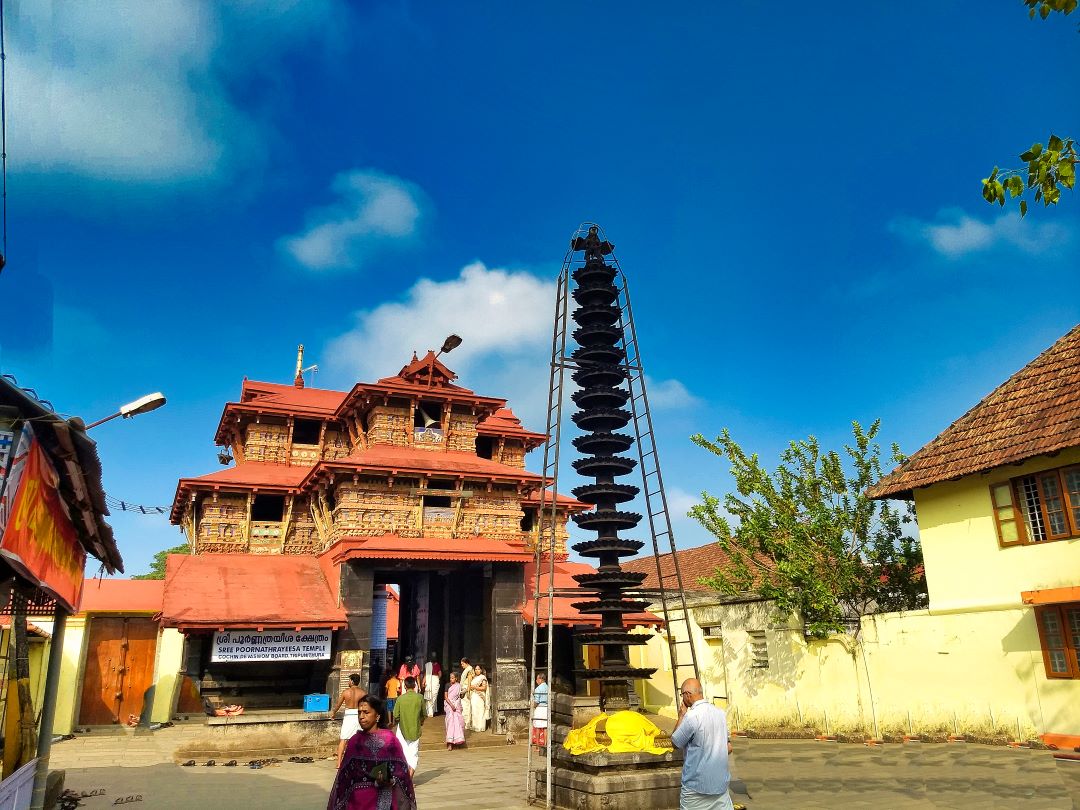 Sree Poornathrayeesa Temple is one of the eminent temples of Kerala. The principal deity is Lord Vishnu in the form of Santhanagopala Moorthy.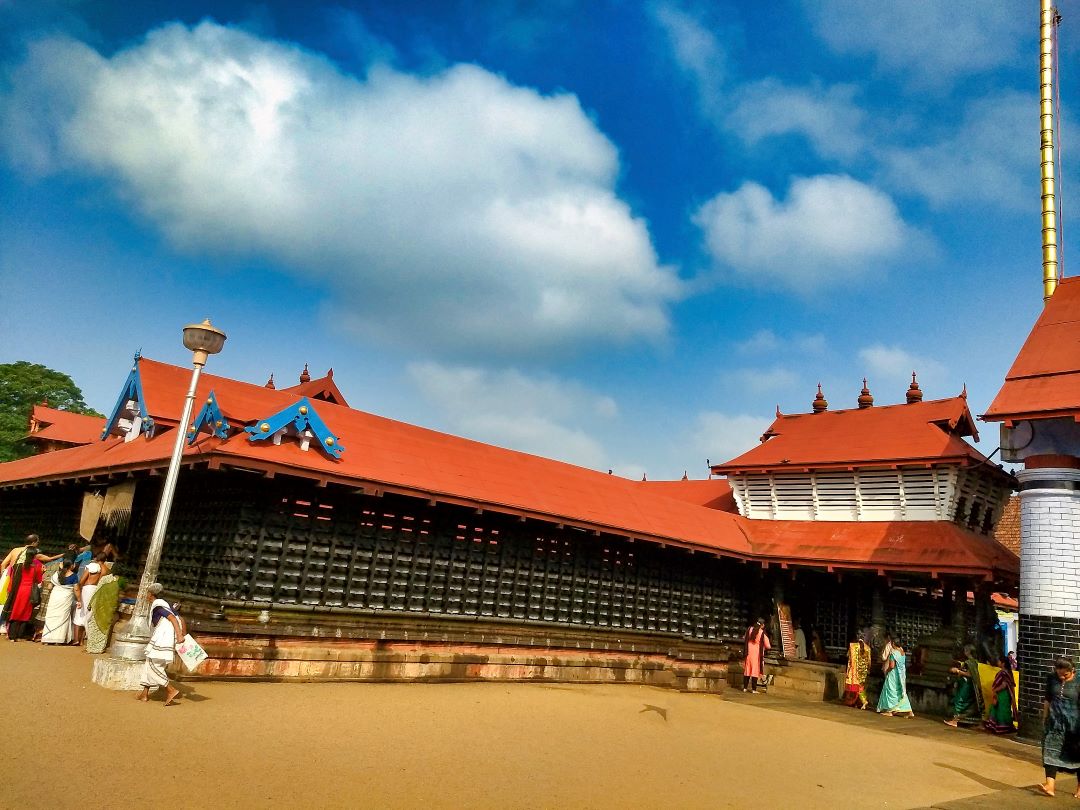 Architecture of Sree Poornathrayeesa Temple
A fire in 1920 severely damaged the sreekovil which had a structure of wood. Sri Eachara Warrier, distinguished temple architect, redesigned the temple using concrete. The concrete has covering of copper plates, wooden panels and granite tiles.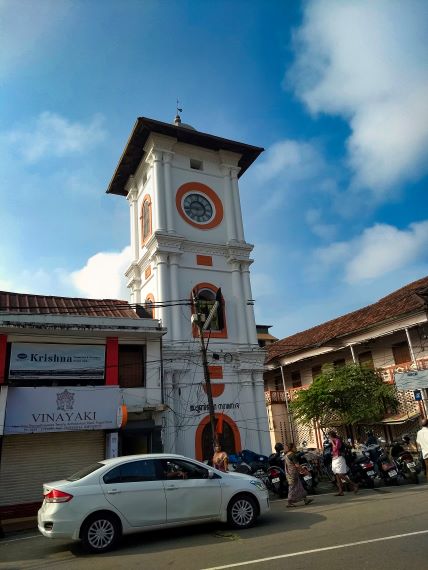 The entrance to sreekovil (sanctum sanctorum) has a covering of gold. The outer walls of the sreekovil have a shied of large brass sheets inscribed with figures of gods and goddesses. Copper sheets protect the roof. Locals call the temple Vellayambalam, meaning white temple in Malayalam.
The gopuram at the entrance is a two-storey structure. The first floor has a small hall with eight carved wooden pillars. On entering the temple through the eastern gopurmam, you will see the large covered area called anapanthal to the left.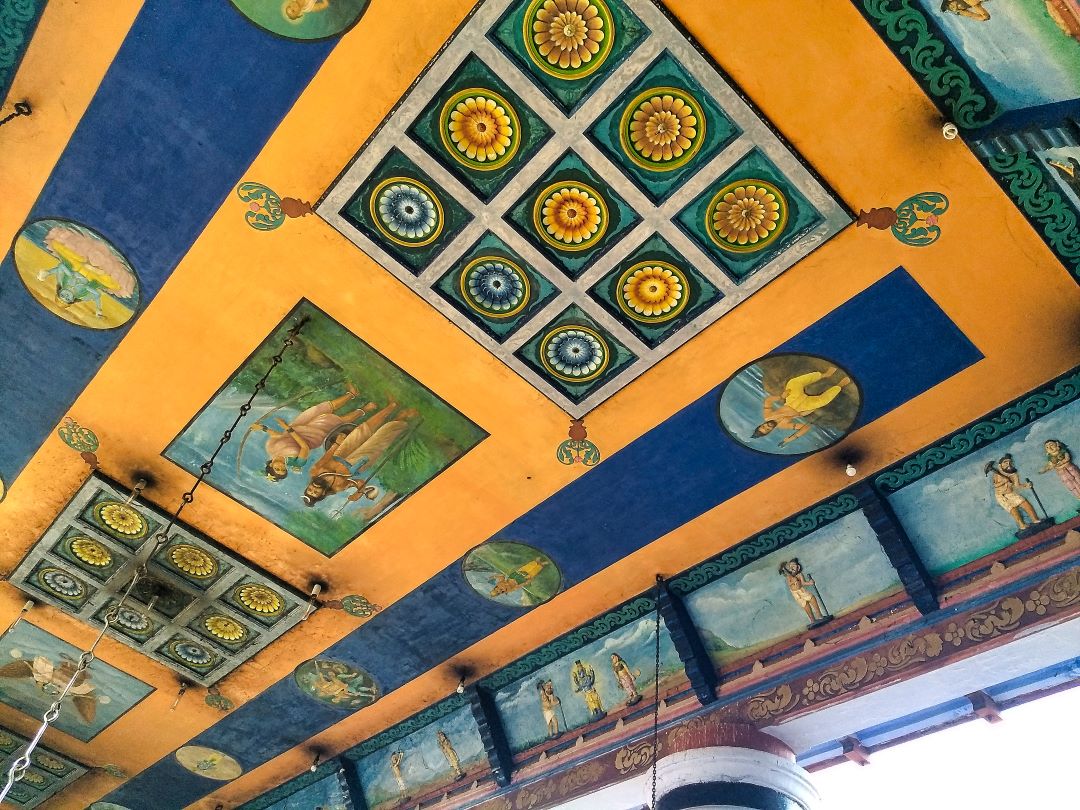 History
Long time ago, a Brahmin had the misfortune to lose his ten children, one after the other,  at child birth. He sought the help of Arjuna (third of the five Pandava brothers) who in turn approached Lord Vishnu.  He consented to Arjuna's prayer for rebirth of the children and also gave him the idol of Sree Poornathrayeesa. Arjuna then took the ten children and the sacred idol in a chariot to the Brahmin. The temple was constructed in memory of this event. The sreekovil has the shape of a chariot.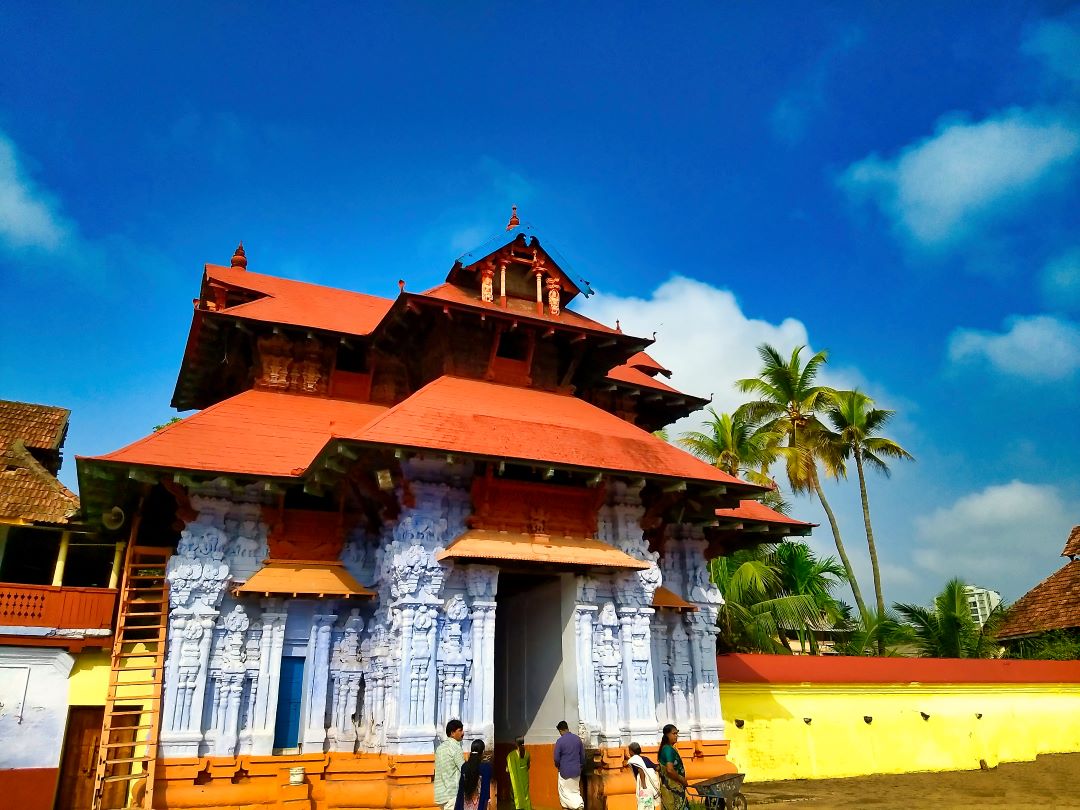 Deities
The main deity, Santhanagopala Moorthy, is the protector of the town of Tripunithura. You can see him in a sitting pose under the five hoods of the divine serpent,  Ananthan or Aadhishesha. Many families visit Sree Poornathrayeesa Temple to seek the blessings for a child or heir.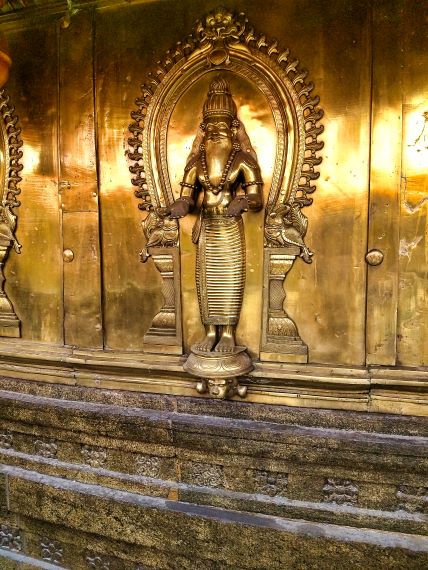 Lord Ganapathy has a shrine to the south of the sreekovil. There are no other installations of deities in the temple.
Festivals
Vrishchika Ulsavam is the main festival in the temple. This takes place in the Malayalam month of Vrishchikam (November/December) and lasts for eight days.The temple processions feature fifteen elephants. This Vrishchika Ulsavam is the biggest temple festival in the world.
If you liked the post, you could…
Read more stories and get updates on my Facebook page.
Subscribe to the free and informative e-newsletter.
Related Posts: