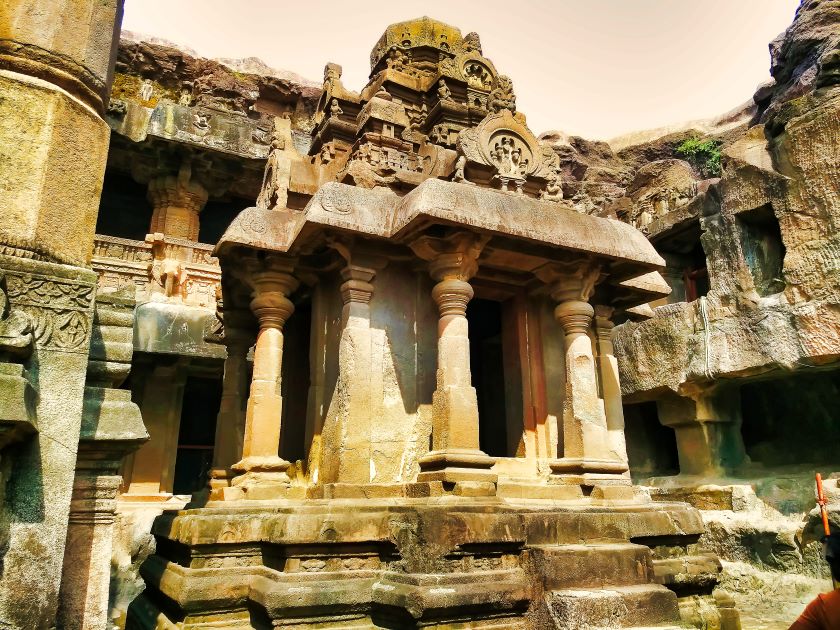 Ellora Cave 32 is the largest and finest of the Jain caves in Ellora. There are five Jain caves which lie to the north of the famous Kailasa Temple. The Jain temples date back to 10th and 11th centuries.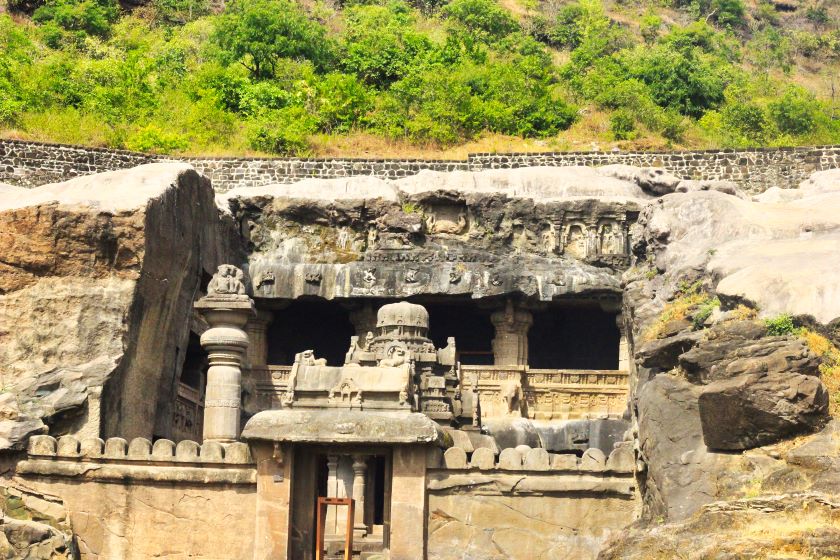 History
Construction of the Ellora caves thrived under the Yadava kings. Their capital, Deogiri, was 10 km from Ellora. They built Ellora Cave 32 in 10th and 11th centuries. Jaina worshipers and visitors used the caves late into 13th century. But Jain religious activity came to an end after the region bumped into Islamic rule.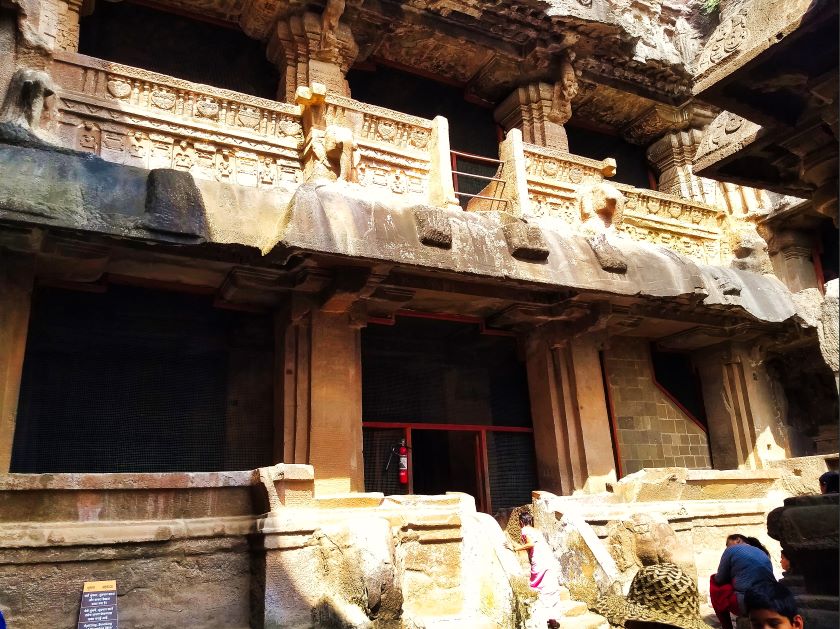 The idols in Ellora Cave 32 show significant damages. However the intricate carvings and natural objects remain untouched. The desecration of the idols and images are attributed to Muslim armies in 15th to 17th centuries.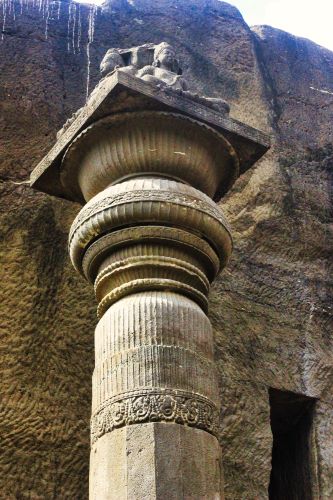 Architecture of Ellora Cave 32
The Jain cave belonging to the Digambara sect is smaller than the Hindu caves.However there are certain similarities in the pillared verandahs, symmetric mandapa and pooja worship. The cave has been cut into the basalt mountain without the help of modern tools and technologies.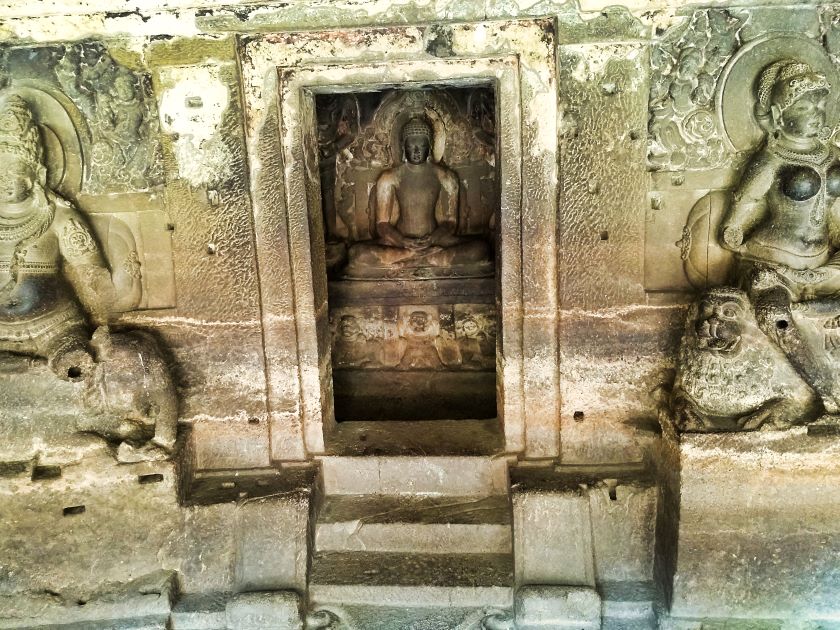 The cave has two stories. A modest gateway leads to an open courtyard. A monolithic shrine of the Tirthankaras occupies the middle. A tall pillar called manastambha is to the right and a huge elephant to the left. The manastambha has a crown of four seated figures.
A staircase leads to a large shrine on the first floor. The deity is Mahavira. There are two smaller shrines on the east and west, both dedicated to Mahavira.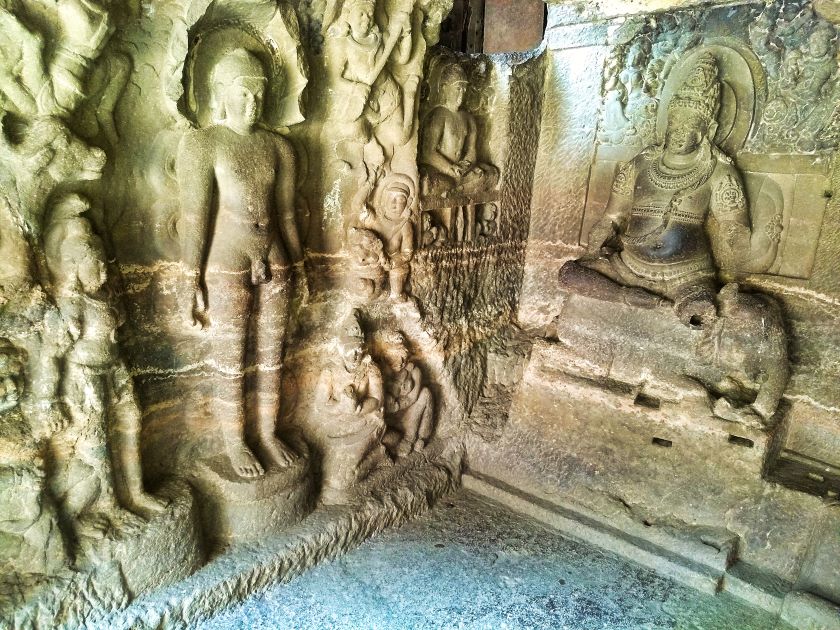 Monuments and Rock Carvings in Ellora Cave 32
The shrines have idols of Mahavira seated in padmasana pose. The central shrine shows Sarvatobhadra, where four Tirthankaras of Jainism are aligned to the four cardinal directions.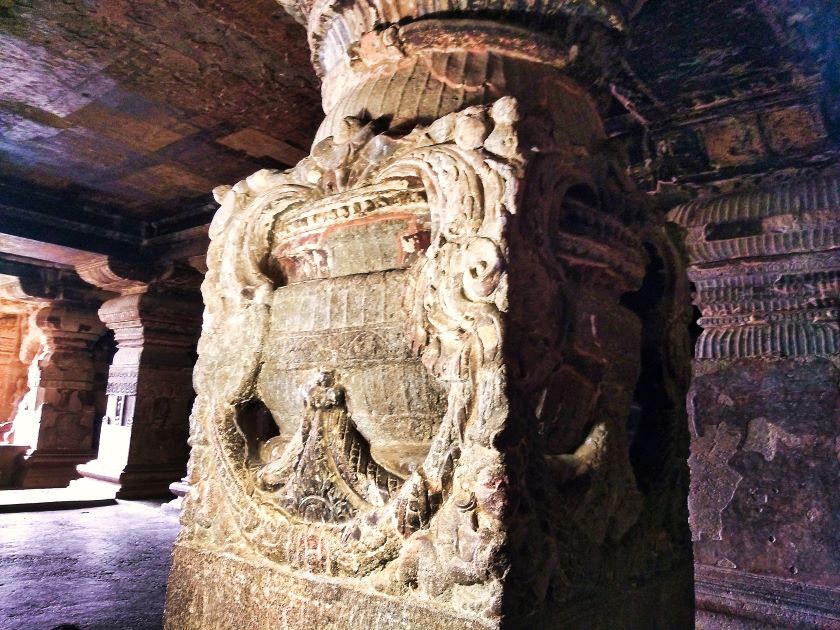 There are notable carvings on the pillars and walls.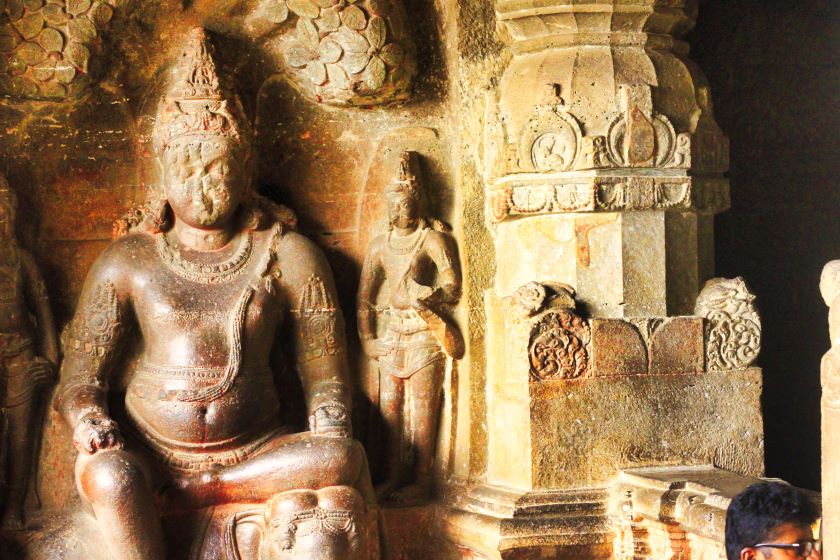 Numerous rock carvings decorate the temple. A massive lotus on the ceiling is remarkable. Matanga Yaksha is the God of Prosperity. He sits on an elephant under a banyan tree. Ambika Devi is the protector goddess of the second Tirthankara, Neminatha. She sits on her lion under a mango tree.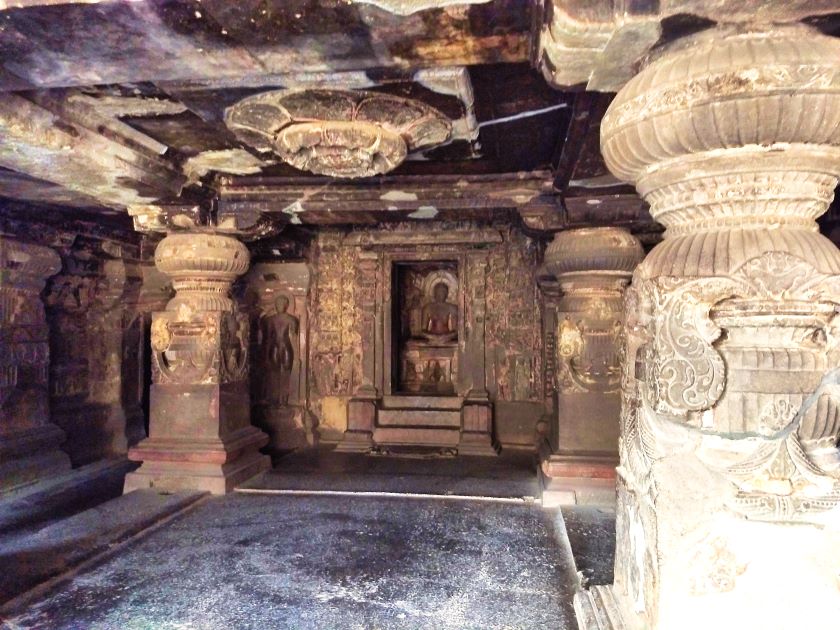 Getting There
Ellora Caves are 29 km (50 min) from Aurangabad railway station. Nearest airport is Aurangabad International airport.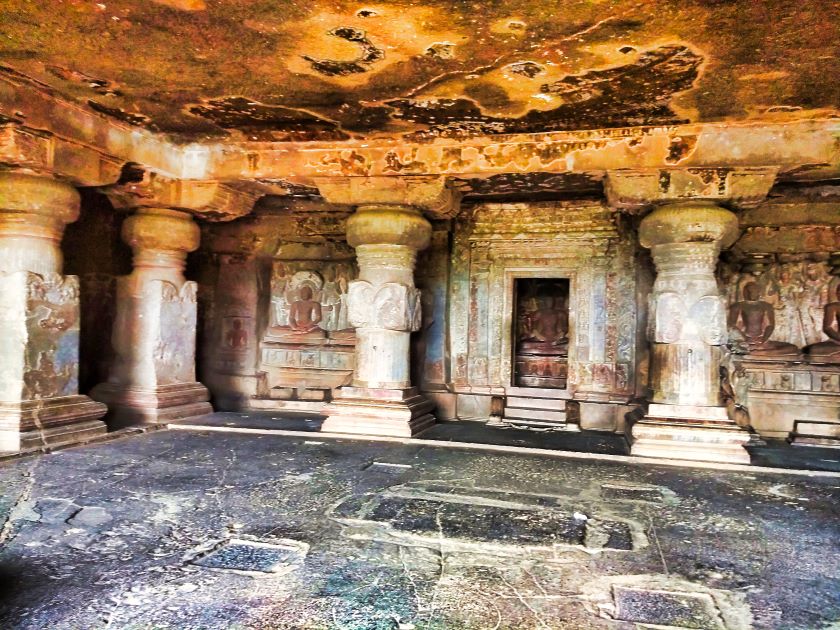 If you liked the post, you could…
Join more than 5,000 fans of UASATISH by liking us on Facebook, or follow us on Twitter and Instagram.
Related Posts: