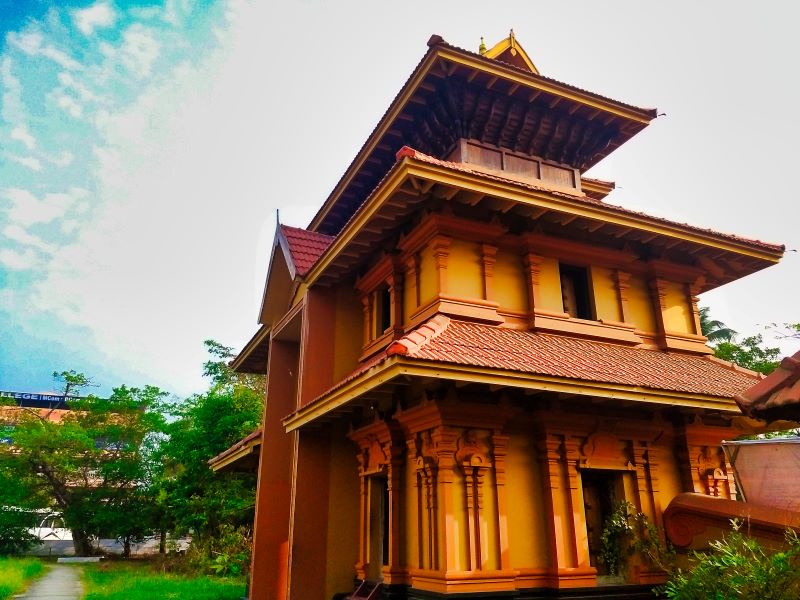 Sreekanteswara Temple Calicut is in the heart of the city. It is one of the renowned Shiva temples in Kerala. Sreenarayana Guru installed the Shivalingam at the temple in May 1910.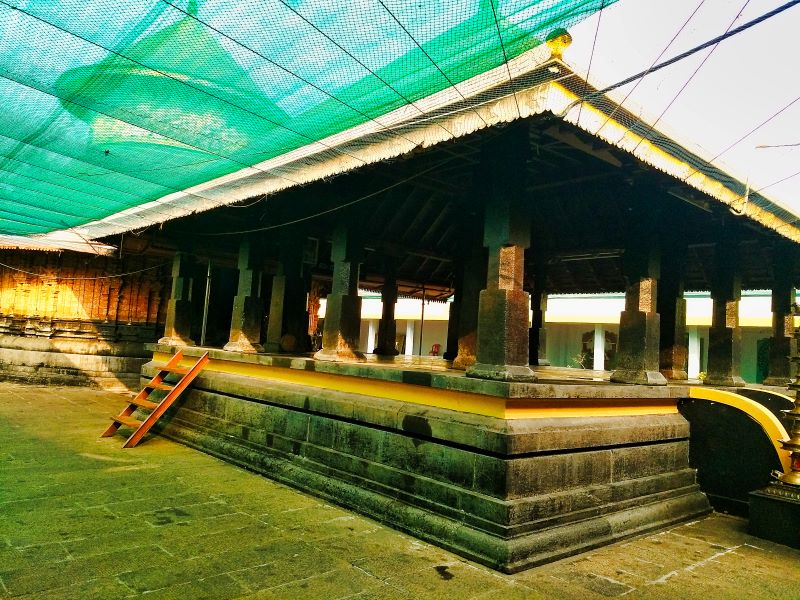 History of Sreekanteswara temple Calicut
Many prominent members of the Thiyya community decided in 1907 to build a Shiva temple in Calicut. Foundation stone for the temple was laid in the next year. After that, construction work gained ground with liberal contributions from devotees. Construction of the sub-temples of Lord Subrahmanya, Lord Ganapathi and Lord Dharma Shastha also progressed simultaneously.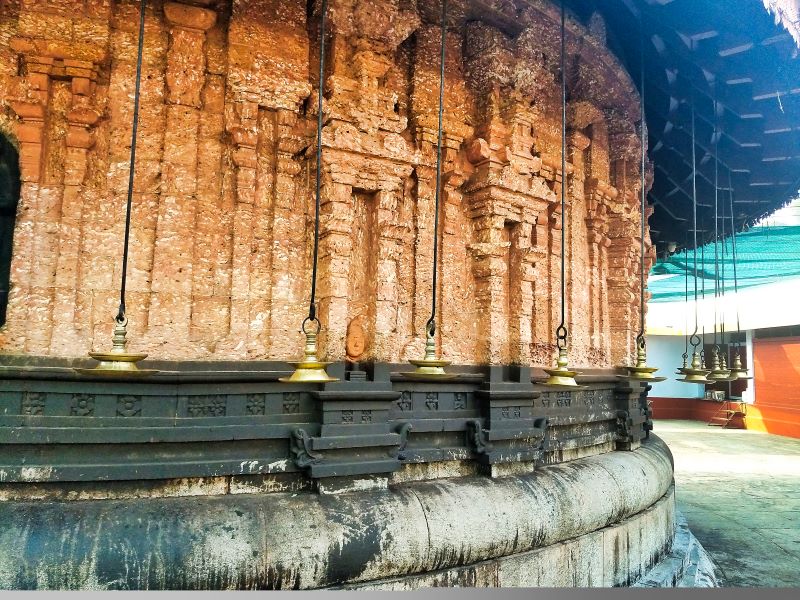 Priests carried the Shivalingam in procession from Kallingal Kshetram where it was made. After immersion in Arabian Sea, the idol underwent more purification rituals. Finally Sreenarayana Guru installed the Shivalingam at Sreekanteswara Temple Calicut on 12 May 1910.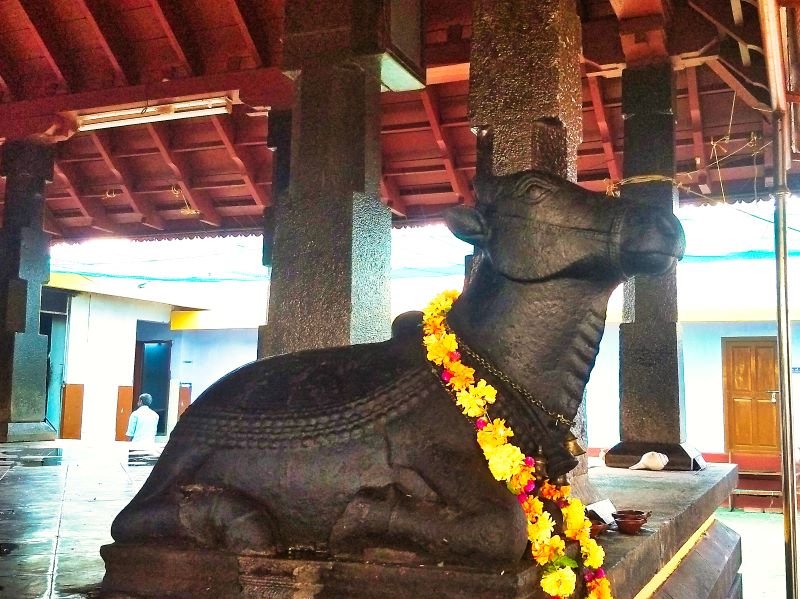 Architecture
Construction of the temple is in the traditional style of Kerala temple architecture. The architects have made extensive use of laterite stone which is locally available. The roofs have red clay tiles.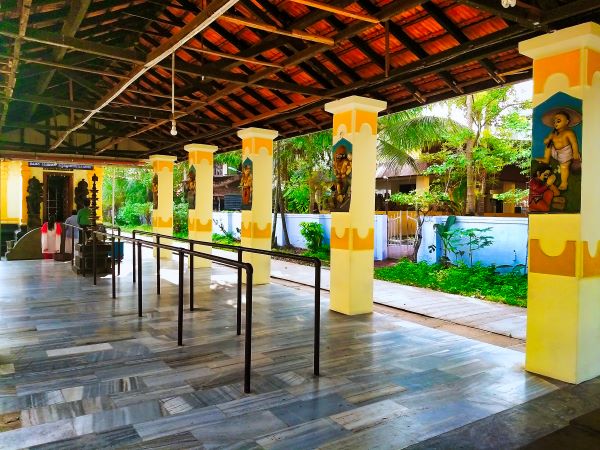 Kadathanattu Kunhiraman Ashari supervised construction of the temple. He was followed by Shankunni Nair Kutty Ashari and Mangalathu Krishnan Ashari. The famous sculptor  Olavaara T.V. Kunhiraman Melassery currently advises on any construction or renovation work in the temple.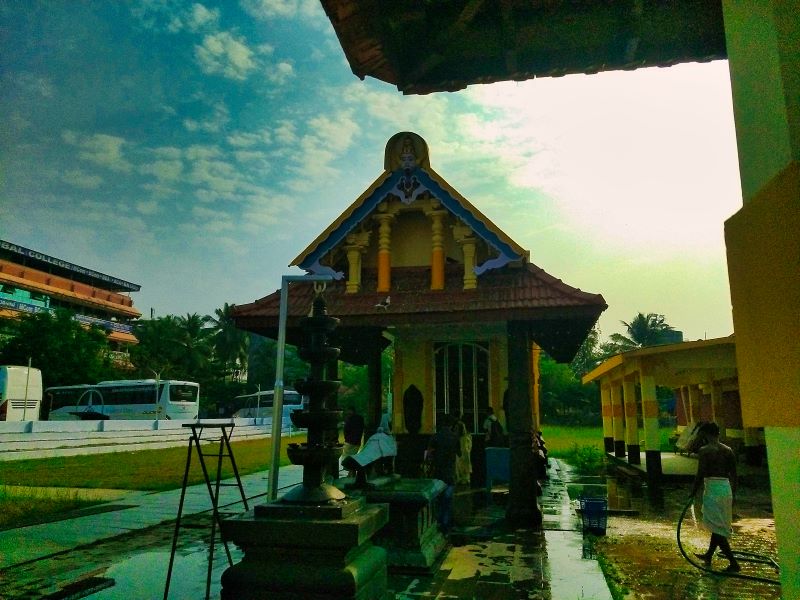 Deities
The principal deity is Lord Shiva. The upadevas are Lord Subrahmania, Sree Ganapathi, Sree Dharma Shastha, Maha Vishnu, Bhagavathi and Navagraha.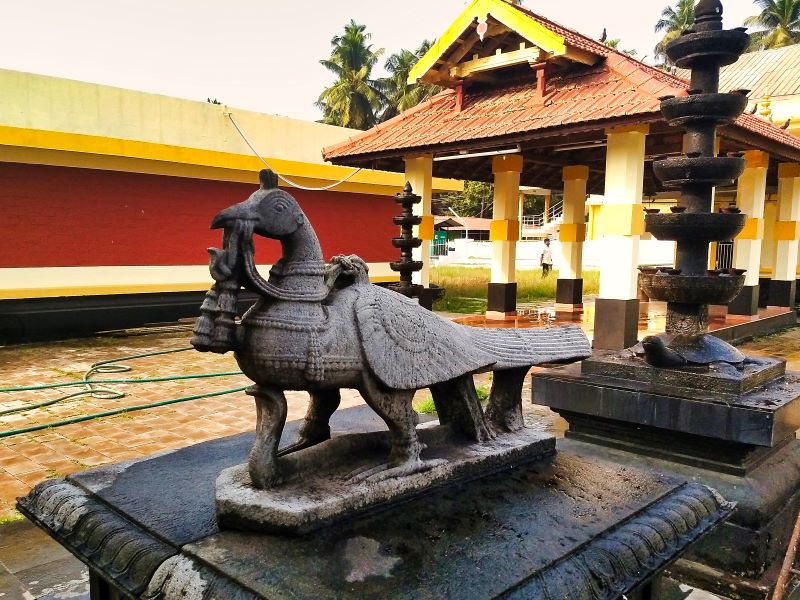 The temples of Subramanya and Dharma Shastha are outside the chuttambalam.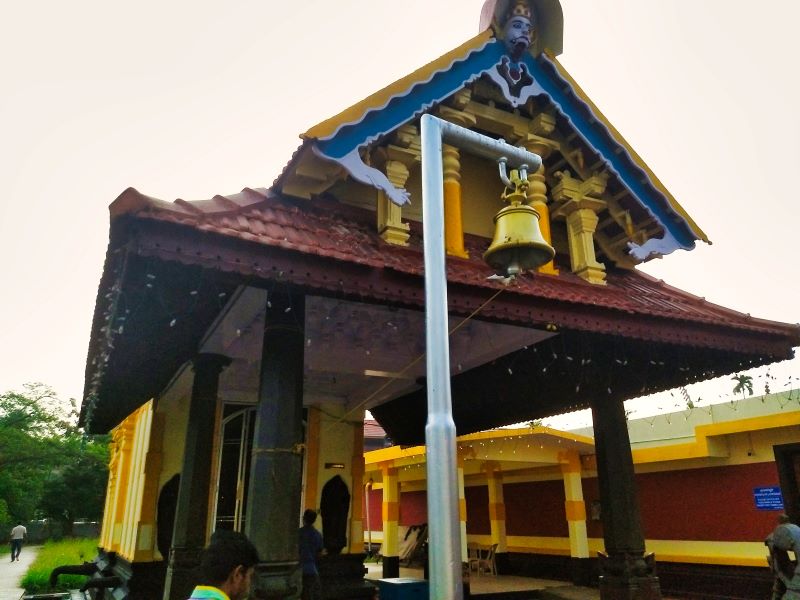 Offerings and Vazhipadus
The temple is open on all days from 5:00 am to 12:15 pm and 5:00 pm to 8:00 pm. One of the main Vazipadus is Shodashabhishekam. This abhishekam is for the prevention of diseases and to gain good health. Among the Vazhipadus are Udayasthamana Pooja, Paarvathy Parameswara Pooja and Umeshanu Pooja.
Shodashabhishekam –

This abhishekam is offered for the prevention of diseases and to gain good health.
Fee – Rs.1,250

Udayasthamana Pooja –

The pooja is offered for general well-being and for the accomplishment of any wish.
Fee – Rs.6,500

Umeshanu Pooja –

The offering brings progeny, prosperity and happiness in married life.
Fee – Rs.30

Navagarha Pooja –

This pooja is to satisfy the Navagrahas (the nine planets) which control the destiny of our life.
Fee – Rs.400

Pretha Verpaadu –

Devotees perform this to give freedom to the souls of our ancestors and release them from the earthly connections.(Moksha Prapthy).
Fee – Rs.300

Shathru Samhara Devi Pooja –

Conduct this pooja to eliminate enemies or to get protection from them.
Fee – Rs.300

Parvathy Parameswara Pooja –

This pooja is to achieve a successful matrimony and to have a happy and prosperous married life.
Fee – Rs.100
Devotees can book pooja online at Sreekanteswara Temple.
Getting There
Sreekanteswara temple Calicut is walking distance from Mofussil Bus Stand (450 metres). From Kozhikode Railway station, it is 2.3 km. Calicut Airport is 28.9 km (51 min) via NH 66.
If you liked the post, you could…
Join more than 5,000 fans of UASATISH by liking us on Facebook, or follow us on Twitter and Instagram.
You may also like to see: