---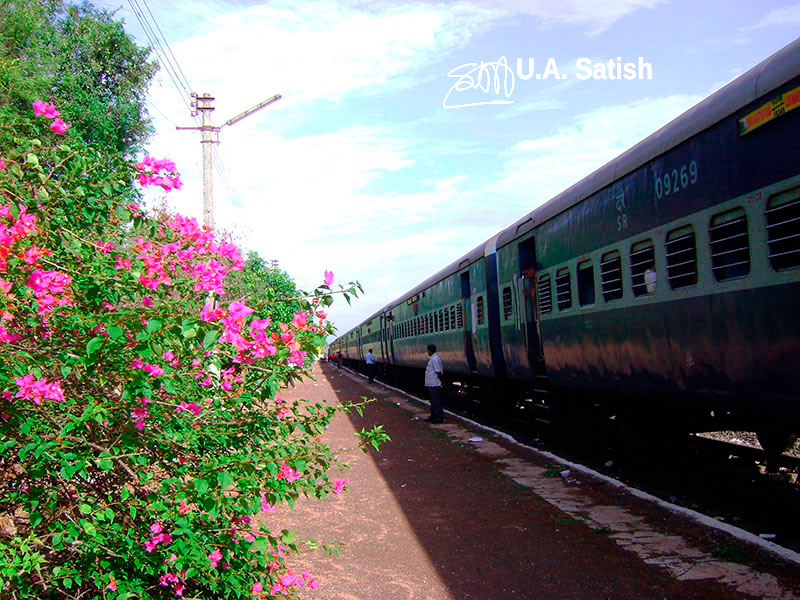 The train route on Konkan Railways is scenic. It has several tunnels along the way. Arabian Sea is on the west while Sahyadri mountains are on the eastern side. Picturesque villages, rice fields, streams and lakes can be seen on both sides of the track.
During winter months, the area is enveloped in mists in the mornings. Trains are forced to travel slowly. I shot the photo below when my train had halted at Roha Station.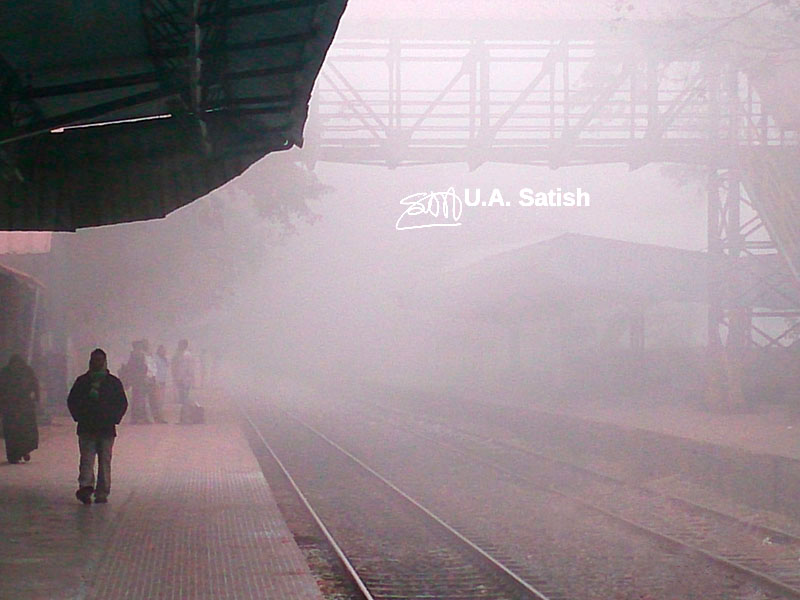 There are a number of small stations on the route where fast trains do not stop. Sometimes there are hardly any sign of people or houses in the vicinity. The stations themselves offer few facilities to the travellers. See the photo of Khed Station below where Netravathi Express had stopped to let another train cross.
After rains, the whole area is carpeted in green. Rice fields look lush and beautiful. The rivers and streams are filled with rain water.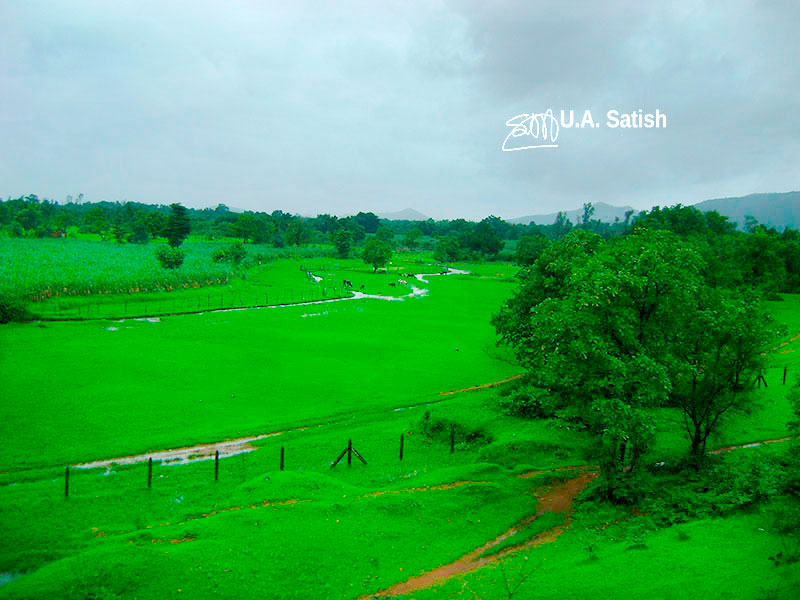 I have shot most of the images from moving trains using my point and shoot camera. In the next photo, the clouds are low in the sky. The small hill appeared to be smoking from the top.
Konkan Railways offer roll-on roll-off services to trucks. The vehicles are transported on trains. The scheme offers cost and time benefits to the truckers.
Ukshi is another small station on the route. It has a lot of greenery and is surrounded by small streams. It is the only station in India where a part of the platform is inside a tunnel.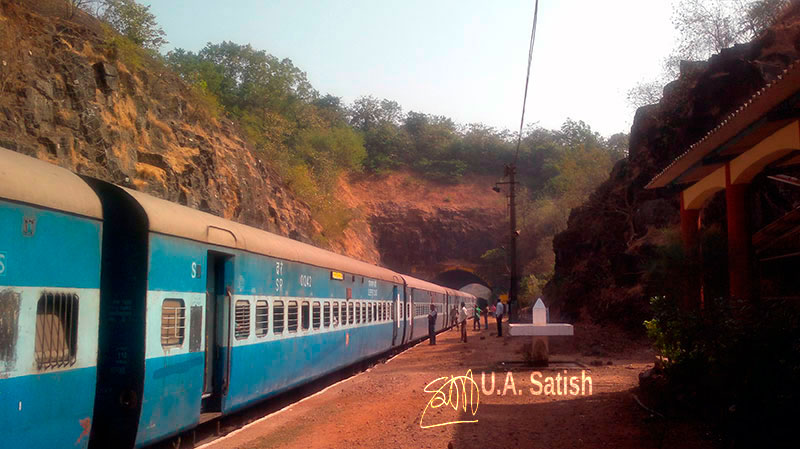 A scene which caught my eye was that of a little red house at the foothill of a green hill. It seemed to be in a rather isolated location and looked nice.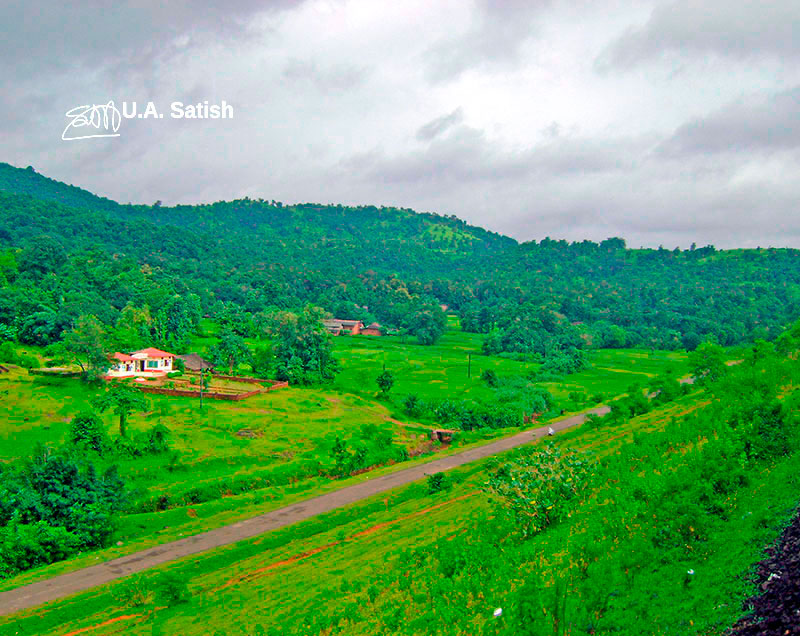 Ratnagiri is the largest station in Konkan. All trains halt here for a few minutes. Ratnagiri has a small port and is a fishing centre.
As the sun goes down, the rivers and streams reflect the beautiful colours of the sky. This image was shot somewhere near Ratnagiri.
Facebook Comments