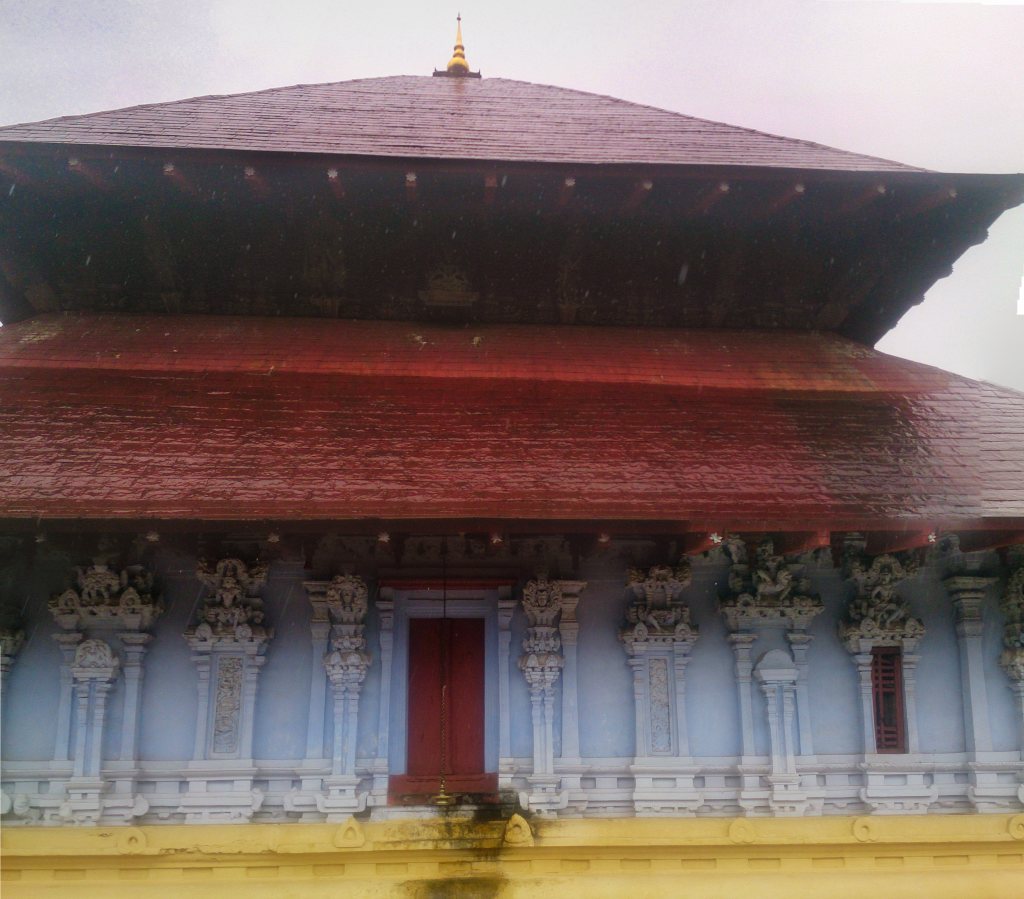 Sree Ramaswamy Temple in Thalassery also goes by the name of  Thiruvangad Temple. The temple is dedicated to Sree Rama and is located atThiruvangad, 2.1 km from Thalassery railway station. Devotees refer to the deity as Perumal.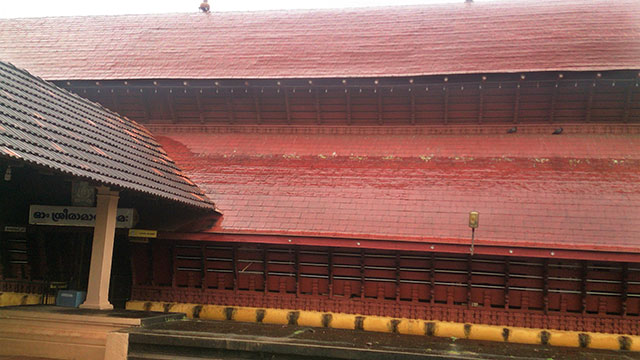 Architecture of Thiruvangad Temple
The sreekovil has two tiers (dwi-thala) and the roof is clad with copper sheets. The Sreekovil and adjoining areas are fine examples of Kerala temple architecture. The temple structure is full of traditional wood works and murals.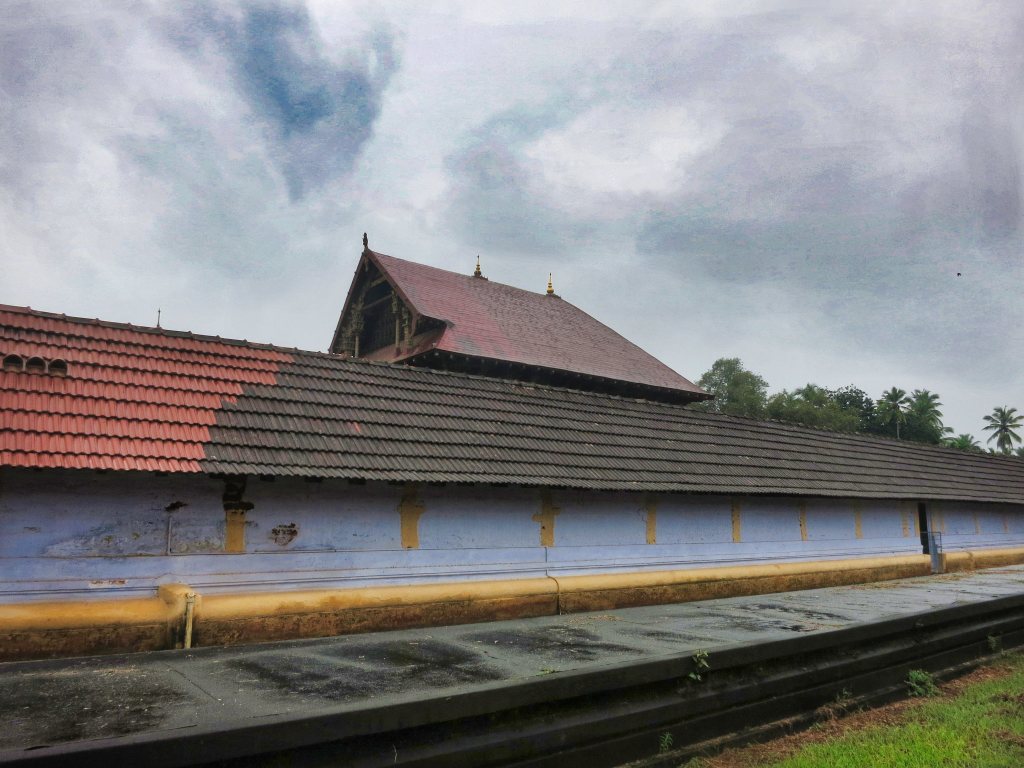 History
The temple idol is believed to have been consecrated and installed by Lord Parashuraman who is one of the incarnations of Vishnu. Another version is that  Swetha Muni, disciple of Agasthya Muni, constructed the temple.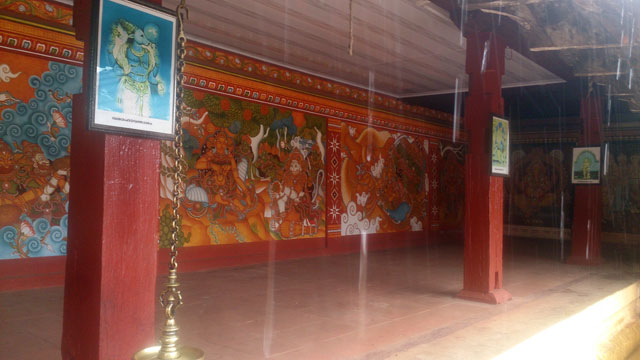 The outer walls of the temple are decorated with beautiful murals. The paintings depict scenes from Ramayana.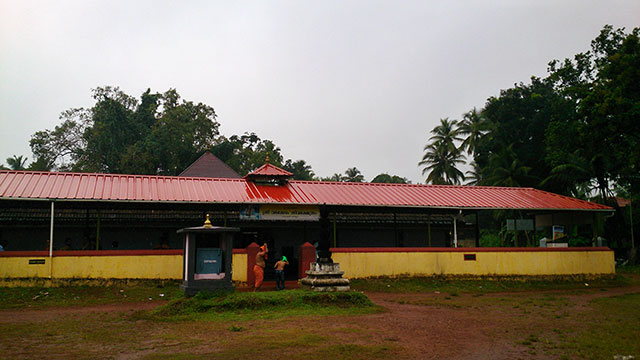 Temple Buildings
The two Shiva temples in the temple premises are .Vadakkedam and Kizhakkedam.   Vadakkedam was the original temple. The intense gaze (drishti) of Shiva led to severe drought in eastern rice fields of Kodiyeri and Vayalalam. Therefore, considering astrological advice, devotees erected a second temple directly opposite at Kizhakkedam to remedy the combative drishti of Vadakkedath Shiva.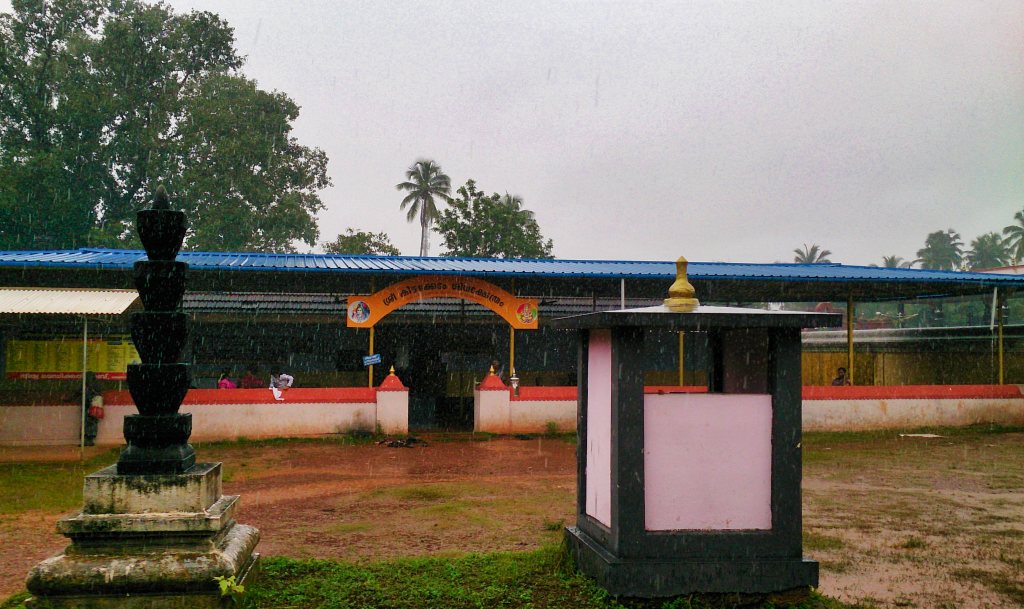 The Deities
The principal deity at Thiruvangad Temple is made of Krishna Shila (black granite) and is about 3 feet tall. Sub deities are Hanuman, Porkali Devi, Ganapathy, Subrahmanya, Dakshinamurthy, Guruvayoorappan, Maha Vishnu, Vana Shastha and Thevaara Moorthi.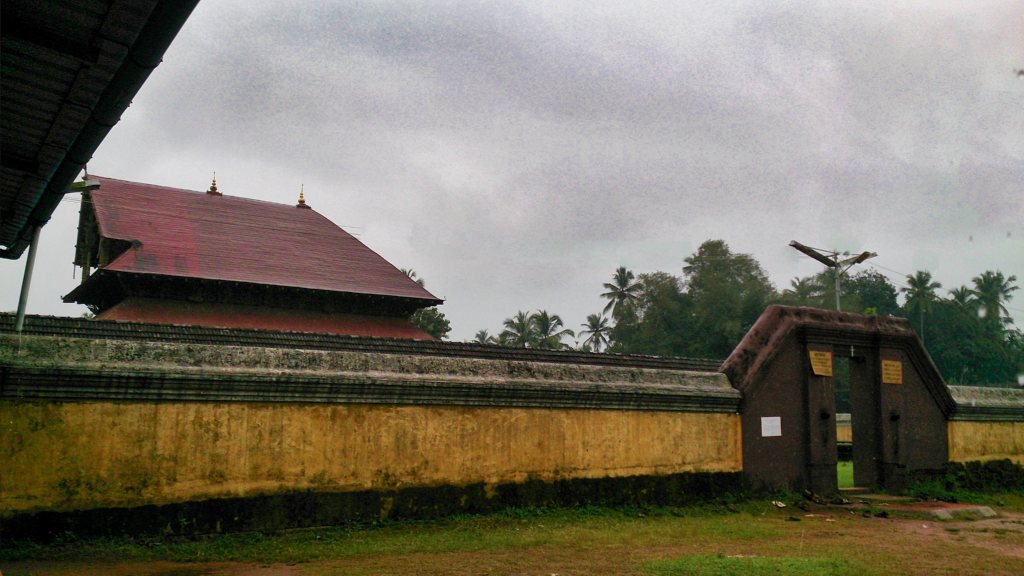 Timings and Offerings
The temple is open daily from 5 am to 12 noon and from 5.30 pm to 8.30 pm. The principal offerings or vazhipadu include Kalabham Charthal, Niramala and Valiya Vattala Payasam.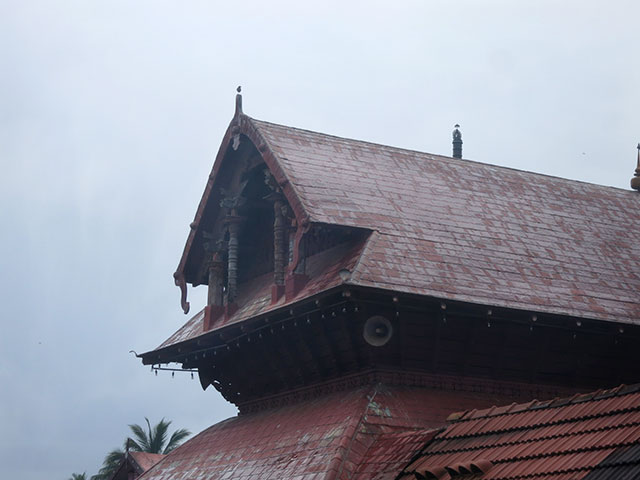 Annual Festival
Vishu Mahotsavam, the annual festival, starts with a ceremonial flag-hoisting.  The festival lasts eight days in the Malayalam month of Meenam.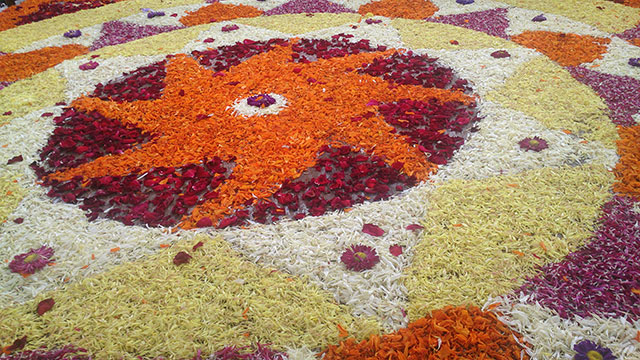 We visited the temple during Onam festival. There was a big pookkalam in the temple premises. You can see it in my photo shown above.
If you liked the post, you could…
Read more stories and get updates on my Facebook page.
Subscribe to the free and informative e-newsletter.
You May Also Enjoy:
Thalassery – seaside town in Malabar
Gundert Bungalow in Thalassery Town of Kerala
Odathil Palli – Heritage Mosque in Thalassery Town