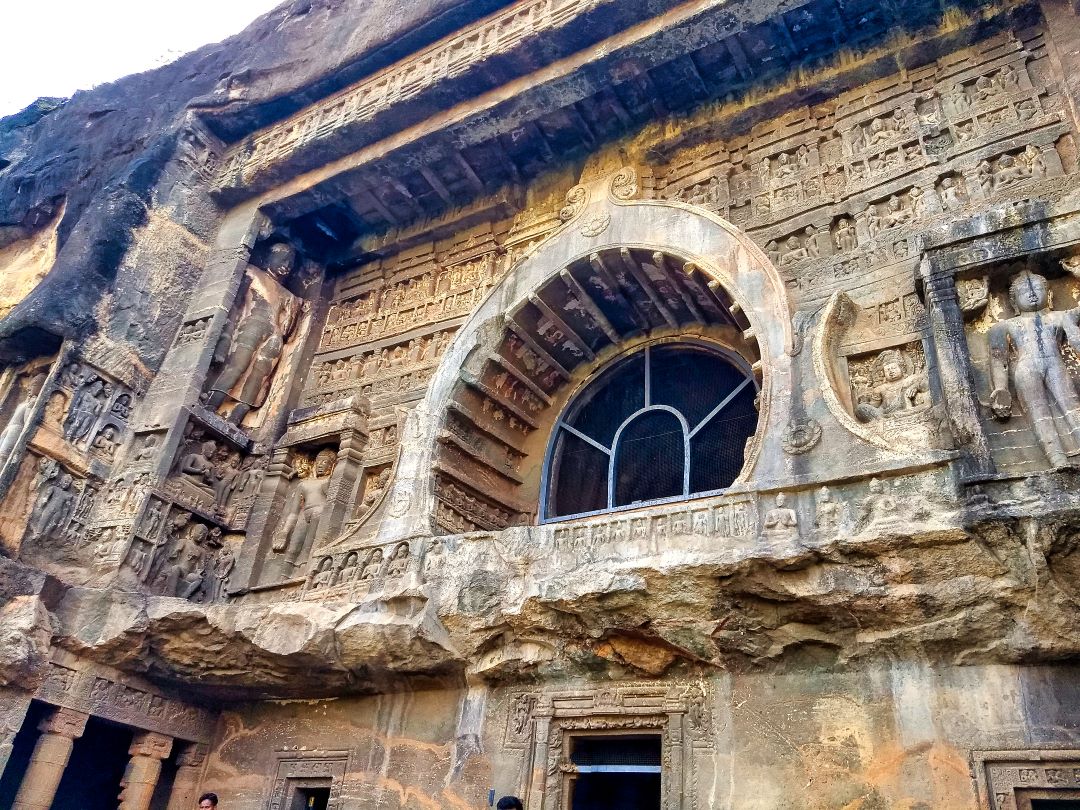 Ajanta Cave 26 is a large chaitya-griha dating to the fifth century. It has a big hall with ribbed ceiling and a stupa at one end. The surrounding walls have fine sculptures.
History of Ajanta Cave 26
Construction of Ajanta Cave 26 began in the fifth century. According to experts, the construction happened during the short period between the years 460 and 480 CE. Hindu king Harishena was the principal patron. After his death, work on the cave gradually came to an end.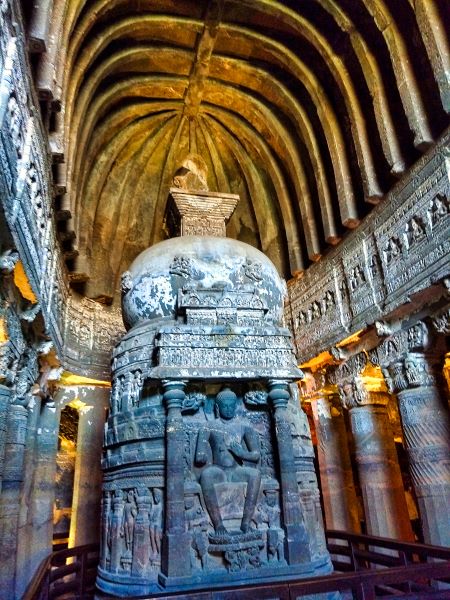 Cave 26 has been built on a horse-shoe shaped cliff along river Waghora. Successive volcanic eruptions created the cliff. The basalt rock has horizontal layers. The layers are apparent in some of the sculptures. The artists have used different techniques and tools to work on the rock layers.
Construction of Ajanta Cave 26
At the centre of Cave 26 is a semicircular area with a high hemispherical roof. The roof has rock-cut ribs. Towards the back of the area is the Buddha sculpture. It has a seated Buddha in front. The base has 18 panels and another 18 panels above it. The Buddha has a three-tiered torana and angels hover above him. On the top is a nine-tiered holy harmika.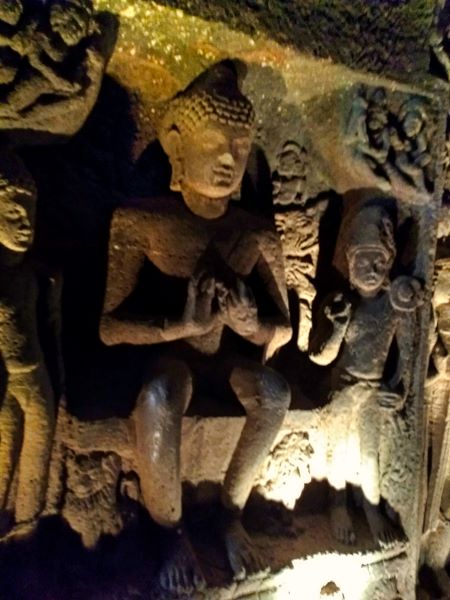 The stupa or prayer hall has pillars on both sides. The pillars and walls have considerable carvings of Buddhist themes. Many of the pillars and walls were in disrepair and have gone through restoration work. Beyond the pillars is an aisle with fine sculptures on the wall.
Sculptures
The wall on the left side near the entrance has a massive Buddha sculpture. Here Buddha is lying on his right side. The sculpture has a length of 7 metres. The panel below the sculpture shows Buddha's disciples and celestial figures float above.
The wall on the right is full of  sculptures. The lighting is dim with LED lights. The use of flash is prohibited. Hence shooting photos inside the cave has challenges.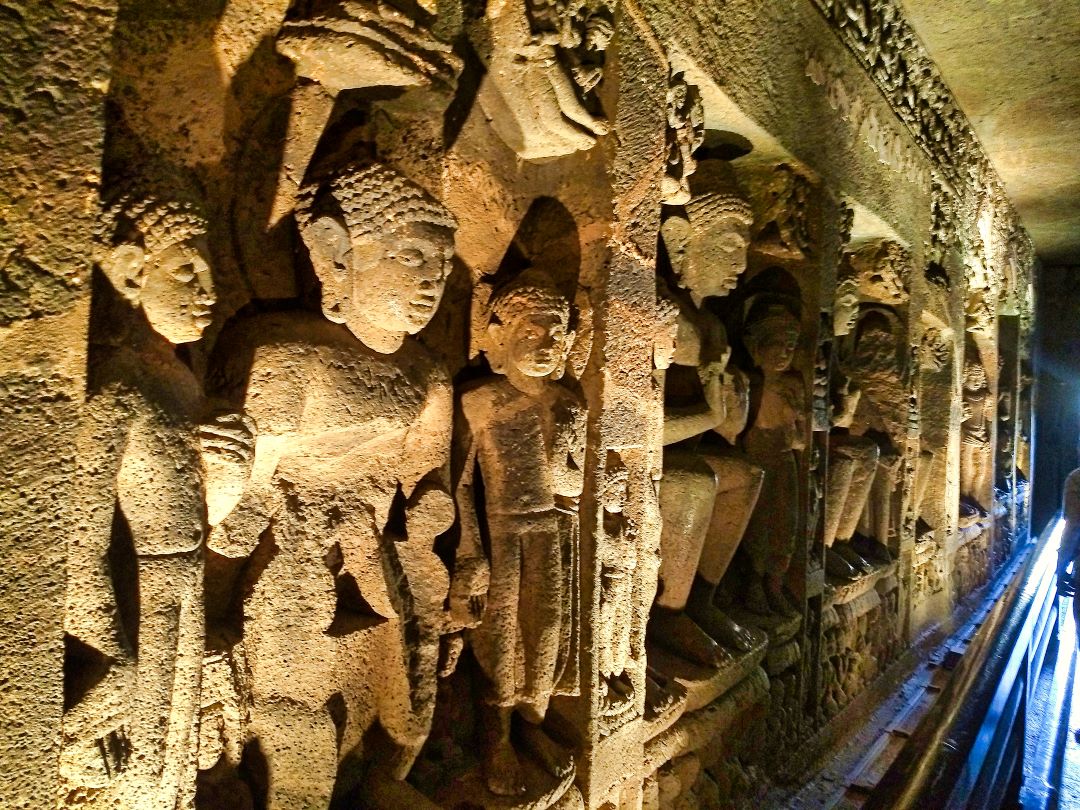 If you liked the post, you could…
Read more stories and get updates on my Facebook page.
Subscribe to the free and informative e-newsletter.
Related posts: