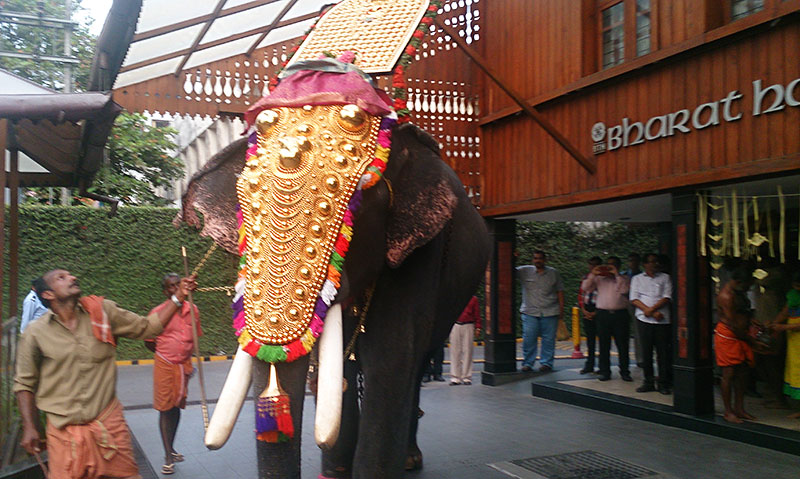 The caparisoned elephant happened to come in to Bharat Hotel when we were at the coffee shop. Ernakulathappan Temple is right across the road. The elephant was carrying the deity during annual festival processions.
Bharat Hotel is a well-known as BTH (Bharat Tourist Home) in Kochi. It commenced its operations way back in 1964. There are 87 rooms and suites.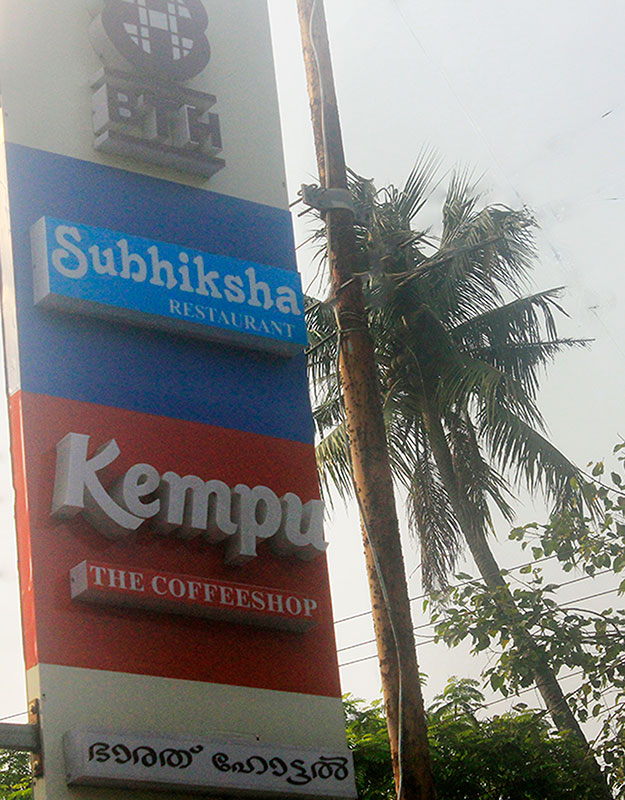 The rooms are spacious and clean. We had old wooden furniture in our room. The attached bathroom had hot and cold water round the clock.Wi-fi has to be paid for. The deluxe ac rooms offer views of Kochi harbour.
Room service is available 24 hours. Breakfast is free and included iddli, vada, puttu, upma and other vegetarian dishes in a buffet at Subhiksha.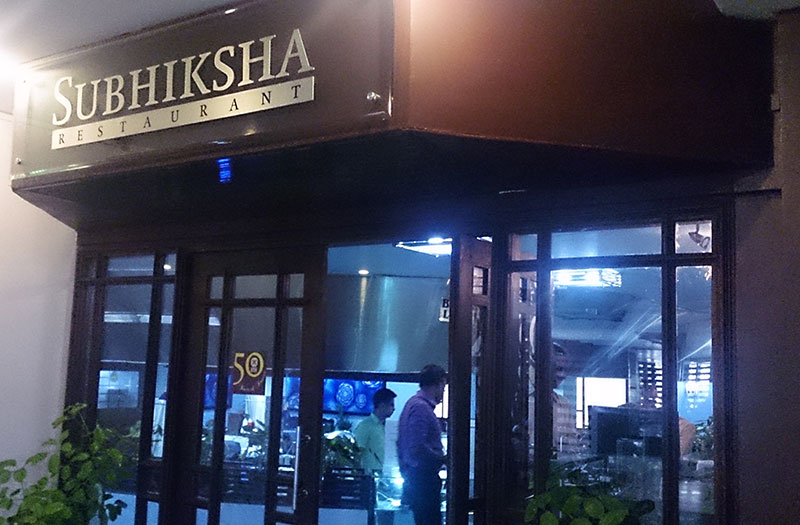 Vegetarian food is served in Subhiksha restaurant and Kempu coffee shop. Subhiksha is open 7:00 AM – 3:30 PM and 7:00 PM – 11:00 PM. Although North Indian and Chinese food is served, the south Indian preparations stand out. Kempu Coffee Shop is open 3:00 PM – 2:00 AM.
The reception is manned 24 hours. Guards are posted to ensure round the clock security.
Bharat Hotel has exceptionally good location. Ernakulam Junction South station is just 1.1 km away. Air India city office is next door. There are many restaurants in the area. Cochin International Airport in Nedumbassery is at a distance of 35.5 km by road.