It was a fabulous scene. The dark mountain had low clouds hanging over it. Strips of snow clung to the mountainsides. There were cabins down in the foreground. The small stream had stone-covered embankments.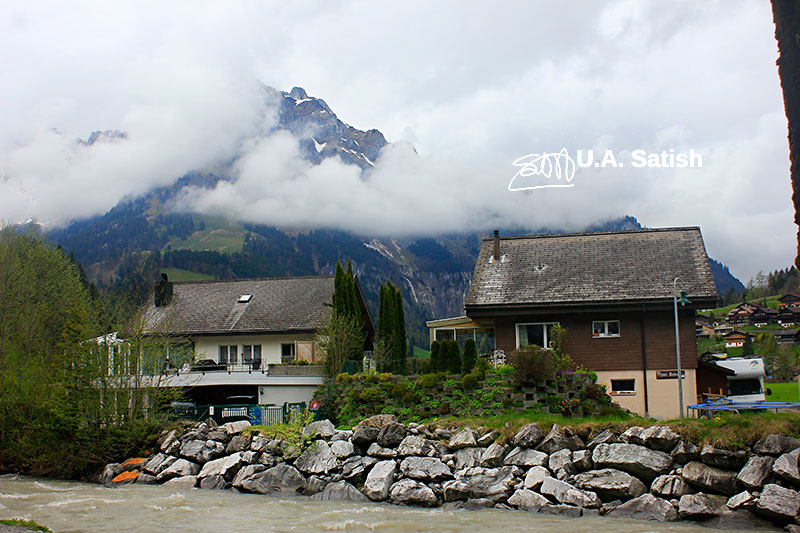 At the foot of Mount Titlis
Location
Mount Titlis is in Engelberg, Switzerland. The climb to the top at a height of 3,000 metres is accomplished by cable cars. The place is very popular with Indian tourists. This could be because the movie DDLJ (Dilwale Dulhaniya Le Jayenge) was partly filmed here. There is a big cut-out of Shah Rukh Khan and Kajol on Mount Titlis.
Please feel free to watch the famous song Naa Jane Mere from DDLJ on YouTube.
Camera Dtata
The light was good although the sky was overcast. I used my Canon EOS 550D at an aperture of f/8.0. Exposure mode was manual.
If you would like to use my photos for commercial or personal applications,  please contact me by email at ua.satish@uasatish.com.