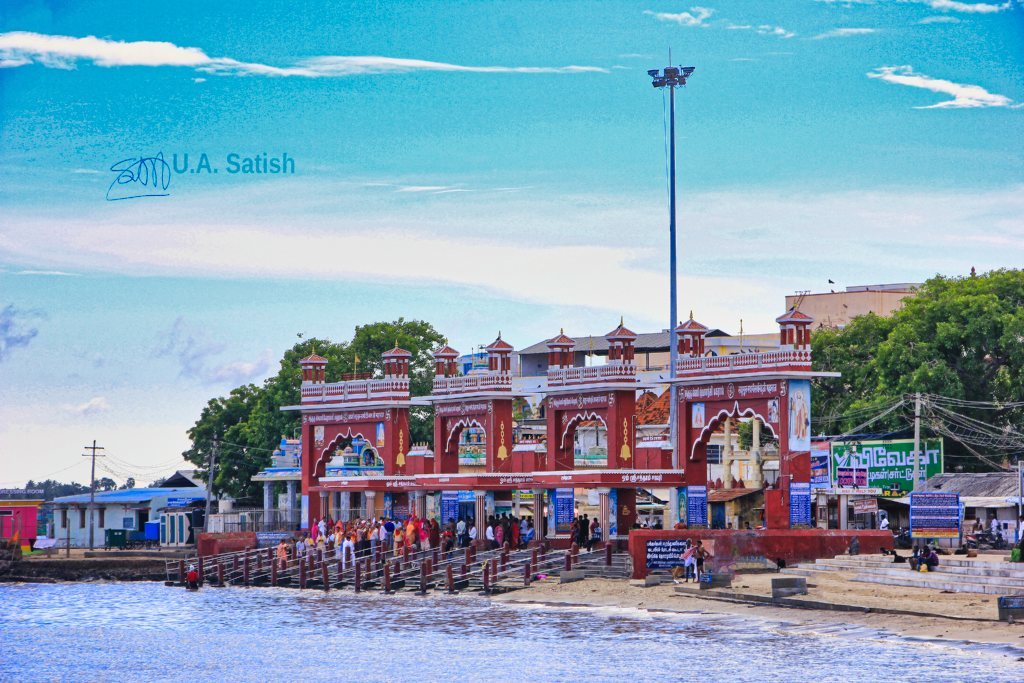 Ramanathaswamy Temple is in Rameswaram Island. The principal deity is Lord Shiva. The temple holds one of the 12 jyotirlingas and has a fascinating history.Ramanathaswamy Temple is also one of the Char Dham sites, the other three being Dwarka, Badrinath and Puri.
Devout Hindus believe that visiting these temples helps to achieve moksha (salvation). The Char Dham as defined by Adi Shankaracharya consists of four Hindu pilgrimage sites. Another small circuit in Uttarakhand of four pilgrimage sites is referred to as Chota Char Dham. The four sites are Yamunotri, Gangotri, Kedarnath and Badrinath.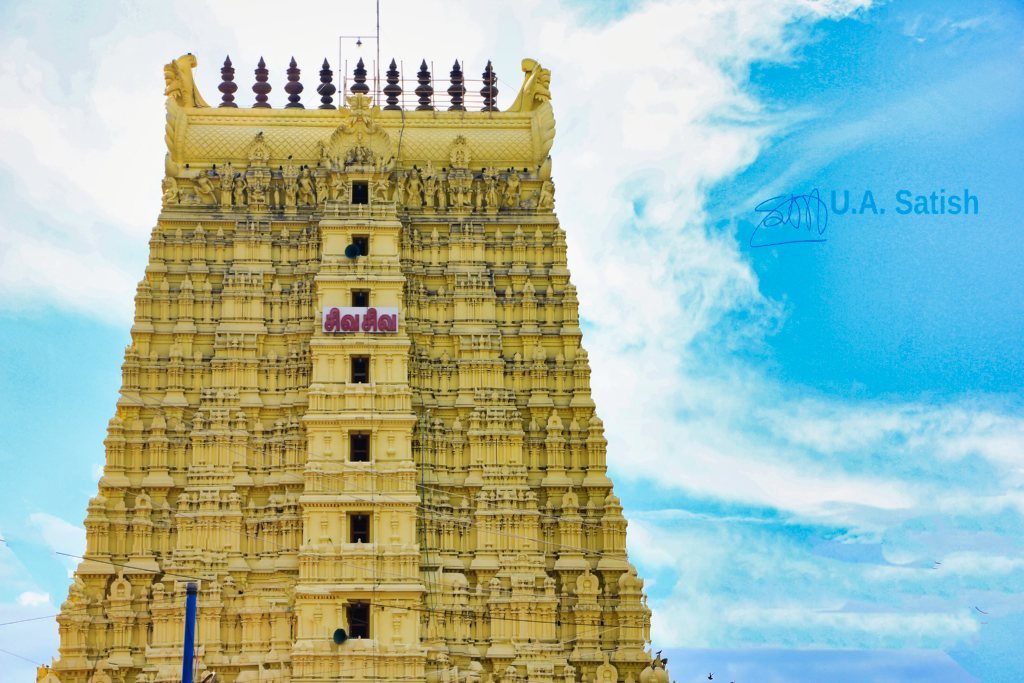 Legends of Ramanathaswamy Temple
Lord Rama had to cross over to Sri Lamka to rescue his abducted wife Sita. He ordered Hanuman to build a bridge connecting Dhanushkodi with Talaimannar in Sri Lanka. Hanuman and his Vanara Sena duly constructed the bridge. In Sri Lanka, Lord Rama killed Ravana who was holding Sitadevi as prisoner. Afterwards Lord Rama and Sitadevi returned to Rameswaram.
Lord Rama decided to build a Shiva temple in Rameswaram to atone himself from the sin of killing Ravana who was a Brahmin. He directed Hanuman to bring a shiva lingam from the Himalayas. Hanuman took longer than expected to return. Hence Sitadevi built a small lingam out of sand. This is known as Rama Lingam. The one brought later by Hanuman is Vishwa Lingam.  The custom is to worship Vishwa Lingam first.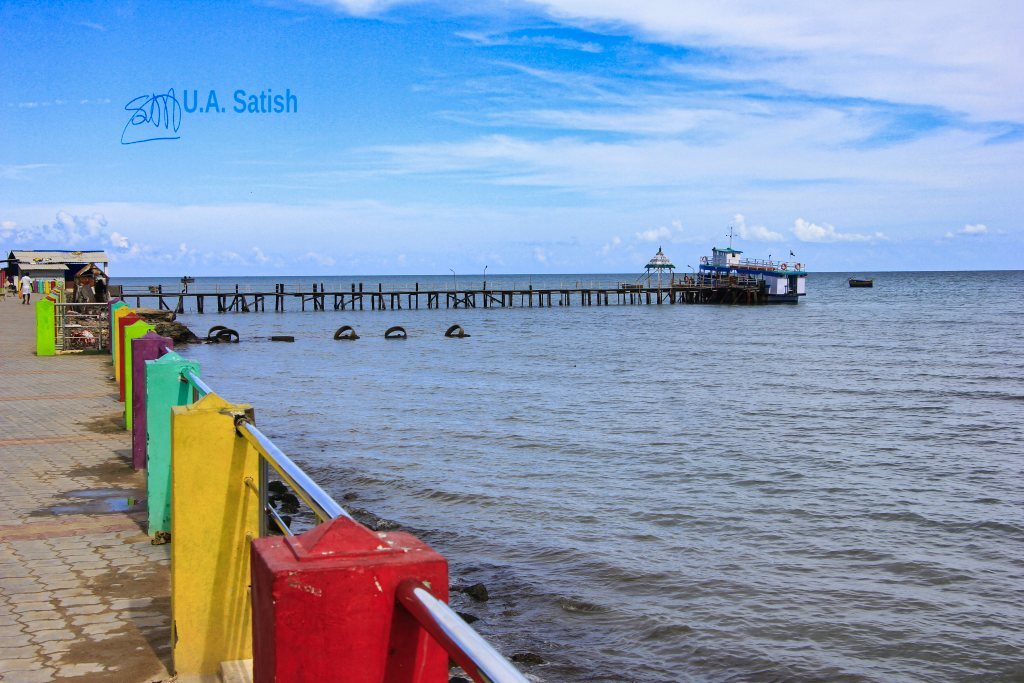 Architecture
The temple originally was a thatched hut. The rulers of Ramanathapuram rebuilt and enlarged the temple. They carried out most of the work in 12 and 16 centuries. A notable feature of the temple is the long corridors which have a considerable number of pillars. Beautiful paintings decorate the pillars and ceilings.
In the first inner corridor, devotees worship the sacred Sphatika Lingam.  It is made of semi-precious gemstone. Sphatika lingam darshan is offered to the devotees in early mornings, between 5:00 to 6:00 am.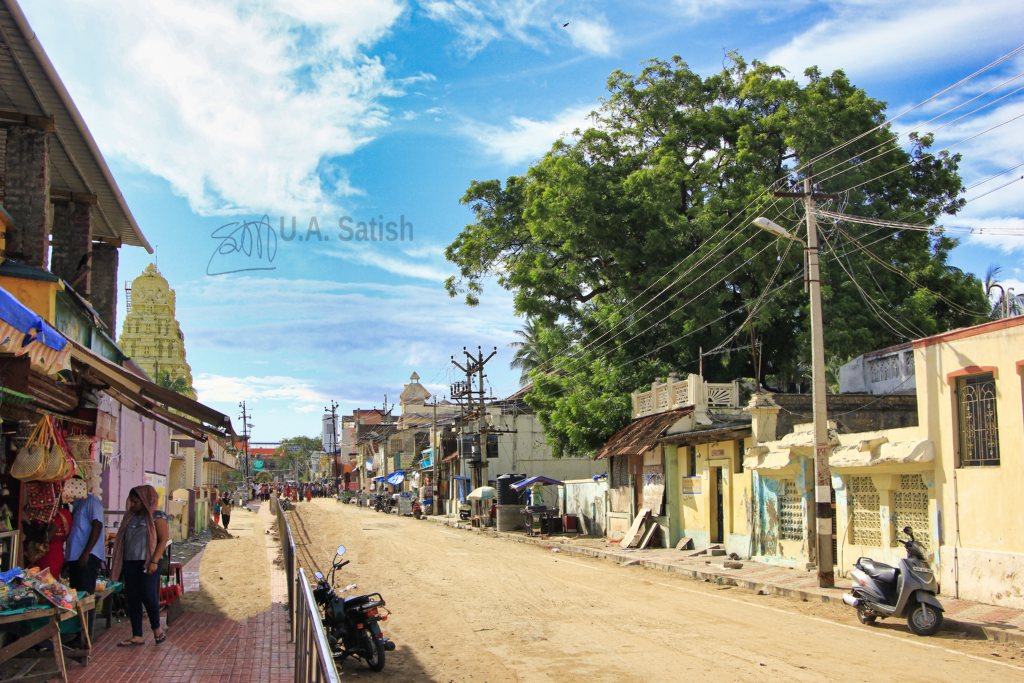 Massive towers soar above the entrances in the East and West. Smaller towers lie on the north and south. There are shrines for Ramanathaswamy and his consort Goddess Parvathavardhini. A long corridor separates the two shrines. There are individual shrines for Goddess Vishalakshi, Sayanagriha, Vishnu and Ganesha.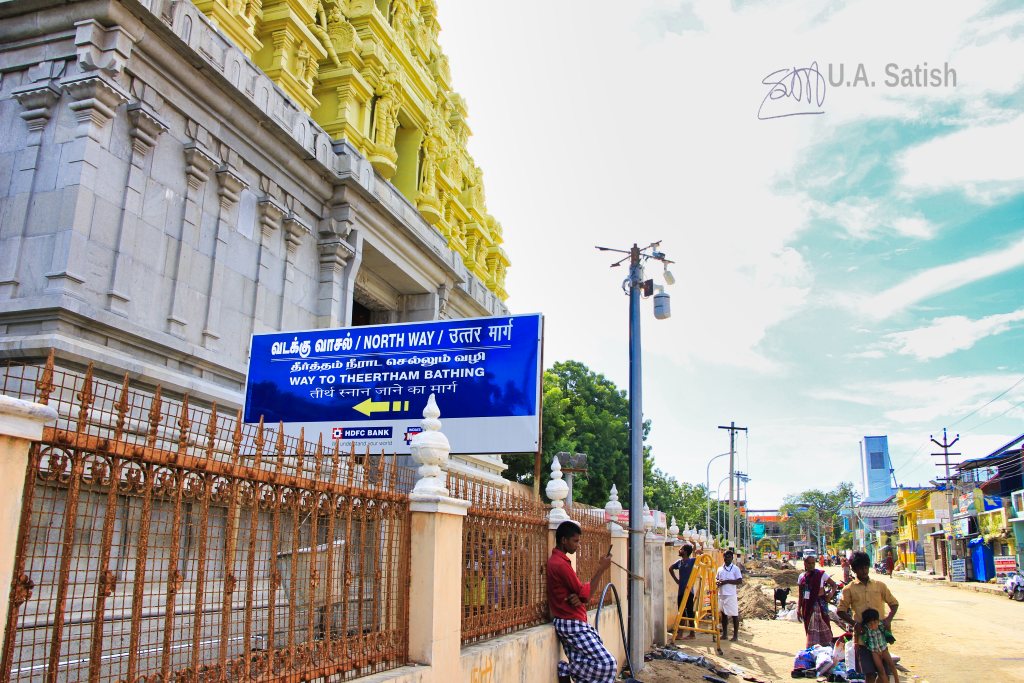 Theerthams in Rameswaram
Rameswaram temple has 22 holy water bodies or theerthams. The first one is Agni Theertham which is in the sea shore opposite the eastern gopuram. Allegedly it is here that Goddess Sita asked Lord Lakshman to light a fire and sat inside it to prove her pavithratha. Needless to say, she was not hurt and Lord Agni (fire God) appeared to prove the same.
The belief is that a dip in the theerthams will bring several benefits. The theerthams have sweet water although they are very close to the sea.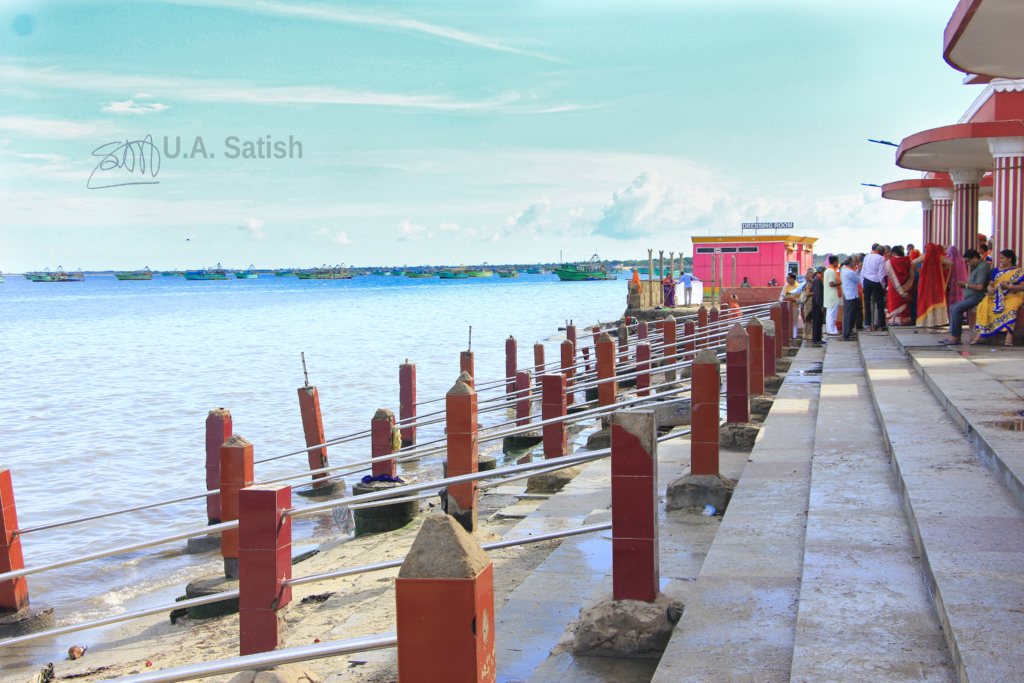 Pooja
The timings for pooja are 5:00 am to 1:00 pm and 3:00 to 9:00 pm.
There are restrictions on wearing jeans and T-shirts. You can wear formals like cotton pants and shirts.
Rudrabishegam costs ₹1,500 and Panchamirtha abishegam ₹1,000.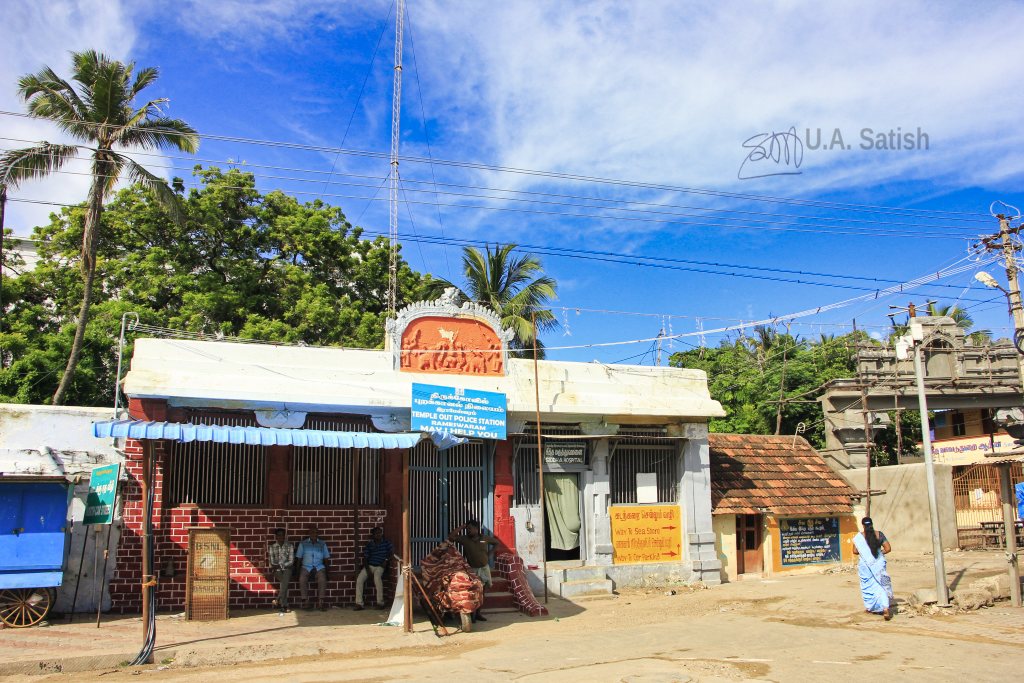 Getting to Ramanathaswamy Temple
Madurai is the nearest airport. Madurai Airport to Rameswaram by road is 182 km (3h10m). There are daily flights to Chennai, Mumbai, Delhi and other cities. Direct trains connect Rameswaram to major cities in Tamil Nadu and elsewhere. Pamban Bridge joins Rameswaram with the mainland.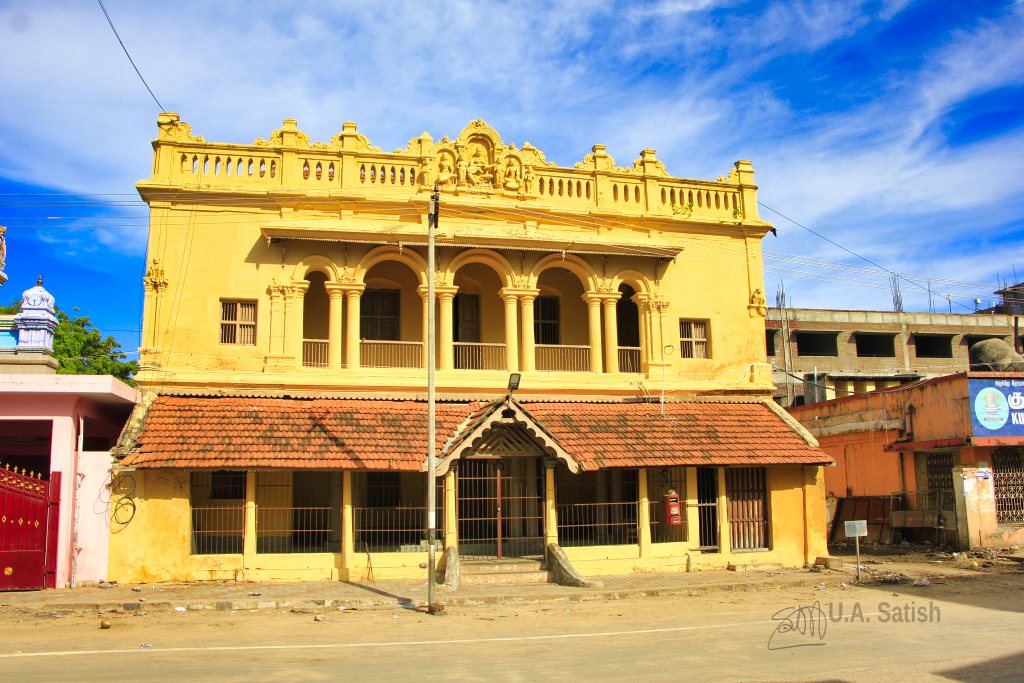 If you liked the post, you could…
Join more than 5,000 fans of UASATISH by liking us on Facebook, or follow us on Twitter and Instagram.
Related posts: