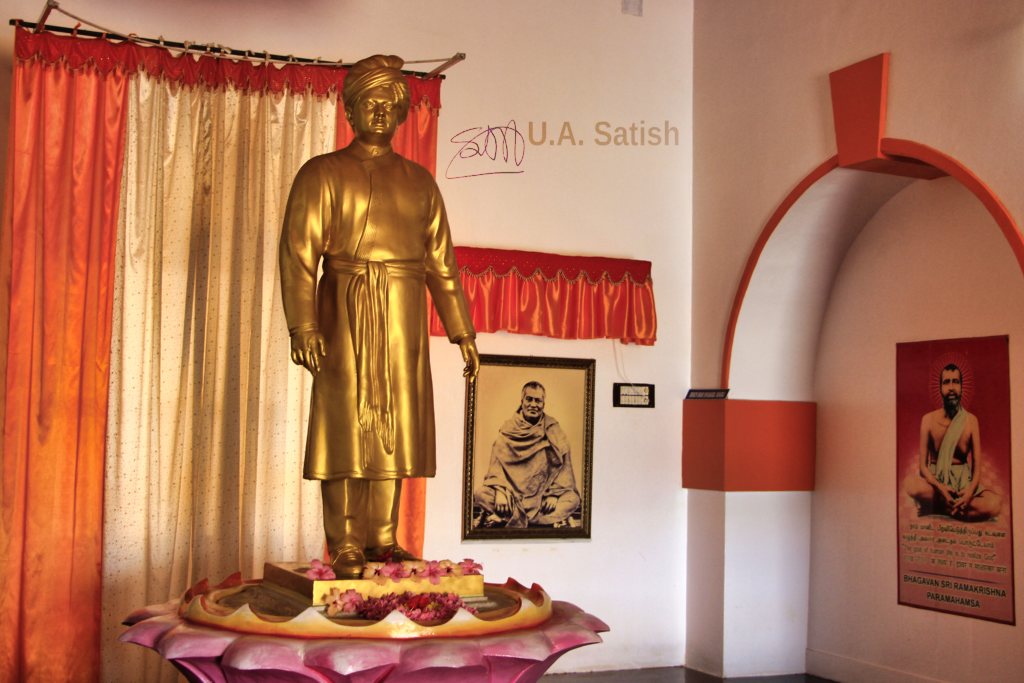 Vivekananda Memorial is in a beautiful building close to Kunthakal Beach in Rameswaram. The museum commemorates the return of Swami Vivekananda to Rameswaram from USA in 1897.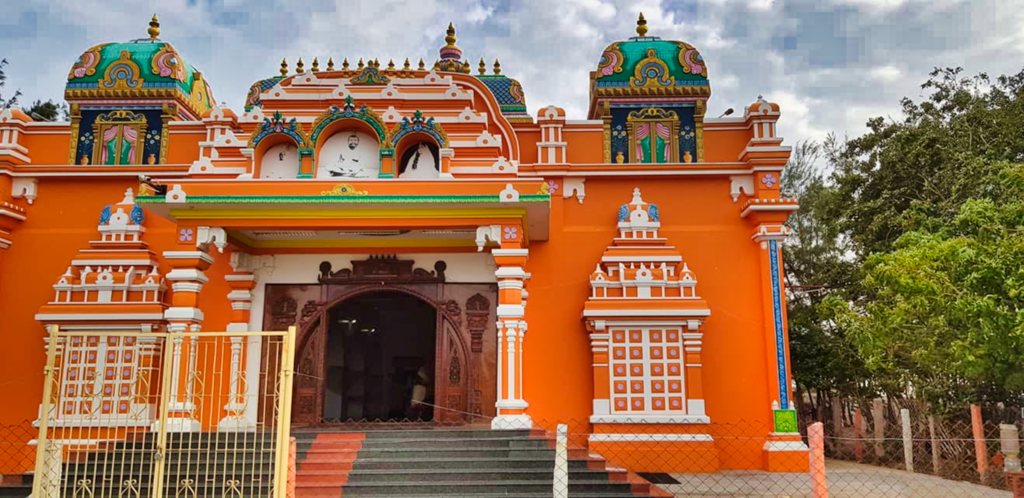 Swami Vivekananda
A Hindu guru and disciple of Sri Ramakrishna Paramahamsa, Swami Vivekananda is perhaps best known for his speech at the World Parliament of Religions in Chicago in 1893. He began his speech with the words, "Sisters and brothers of America".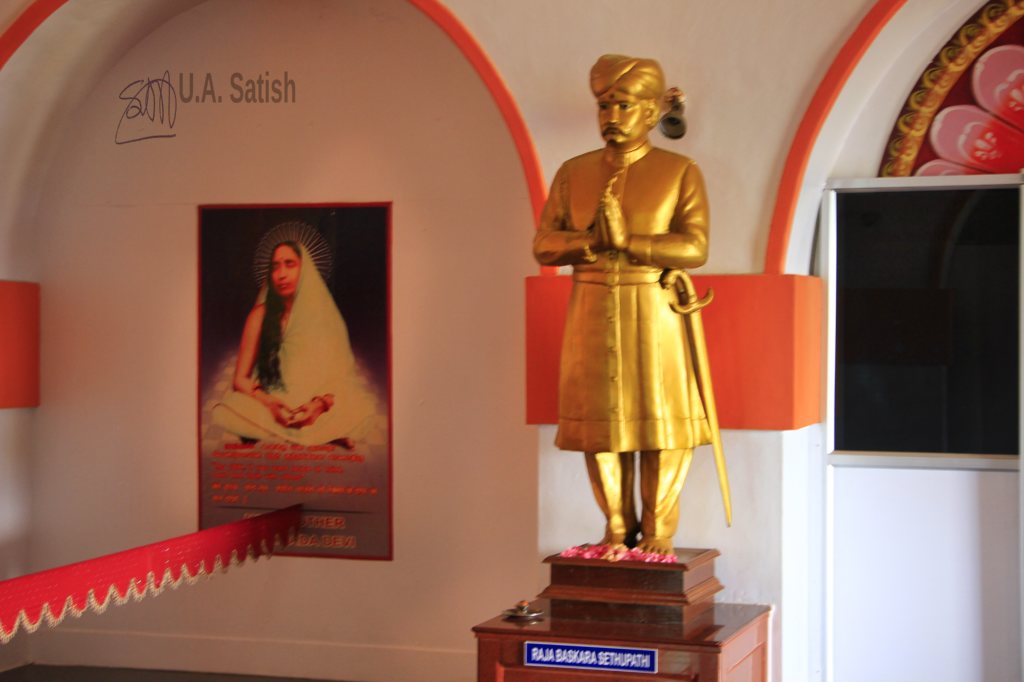 Annals of Vivekananda Memorial
Raja Bhaskara Sethupathi of Ramanad supported Swami Vivekananda on his trip to America. He started out in May 1893 and visited several cities in Japan, China and Canada before reaching America. He gave a  rousing speech at the World Parliament of Religions. Later he toured a number of  cities in America and UK before returning to Rameswaram on 26 January 1897.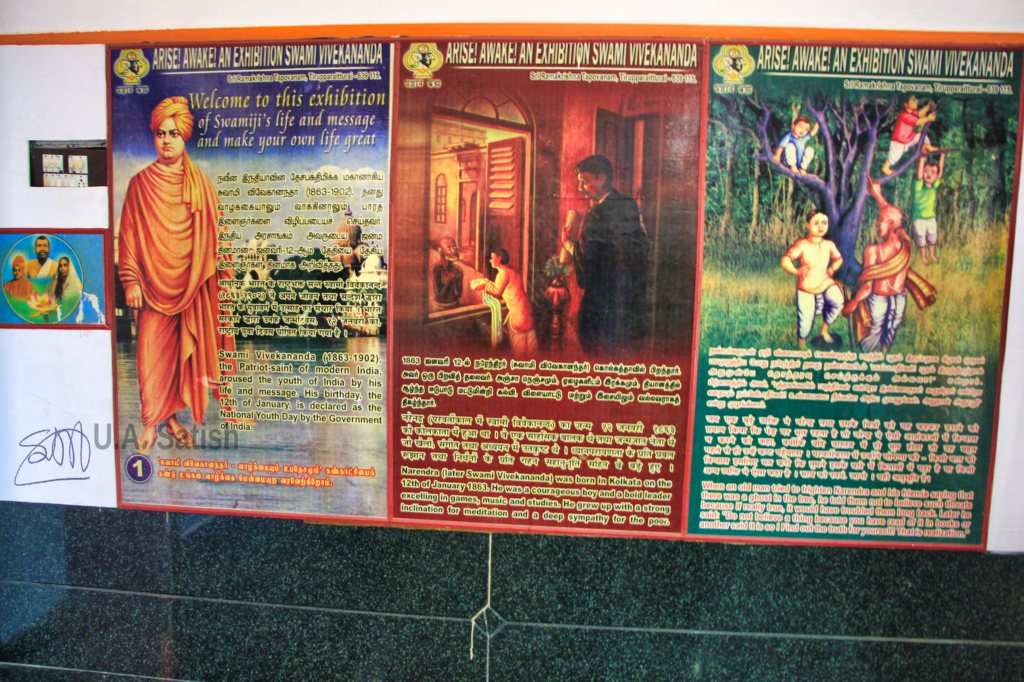 The memorial stands on a 5 acre piece of land. It was built with public-private participation. Inauguration was on 26 January 2010. The lofty building with the background of sea engages the attention of visitors when they drive on the tall Pamban bridge (24 m) towards Rameswaram.
Layout of Vivekananda Memorial
The building is painted in bright orange with touches of white. Decorated domes are on top. Visitors climb up a short flight of steps to the main hall. Here the life history of Swami Vivekananda is depicted on photo posters. Life size golden sculptures of Swami Vivekananda and Raja Bhaskara Sethupathi occupy prime spots. There is a meditation hall on the lower floor.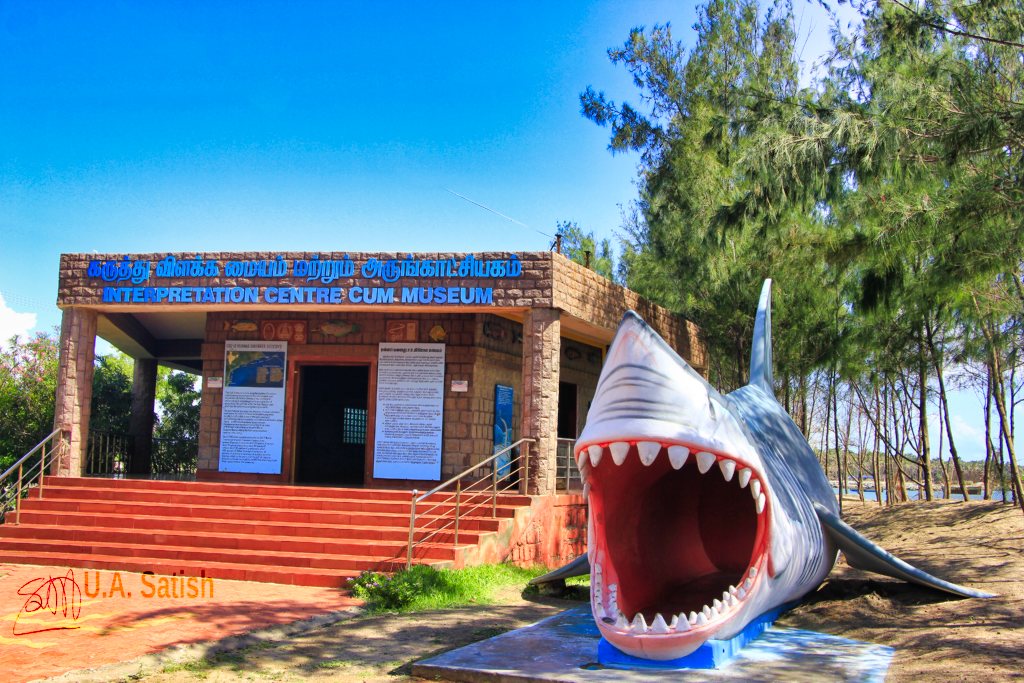 A small museum to one side showcases the Gulf of Mannar Biosphere Reserve. Gulf of Mannar has 21 islands and is home to 5 species of sea turtles, 450 species of fish, 14 species of dolphins, 90 species of crustaceans and 6 species of whales.  It also boasts of different types of sea weed, sea grass, mangroves, corals and sponges.
Kunthakal Beach
Just behind the memorial building is Kunthakal Beach. It is easily approachable by a short walk. The beautiful beach has gentle waves and wonderful views, particularly at sunset. However  snack bars and washrooms are not within easy reach.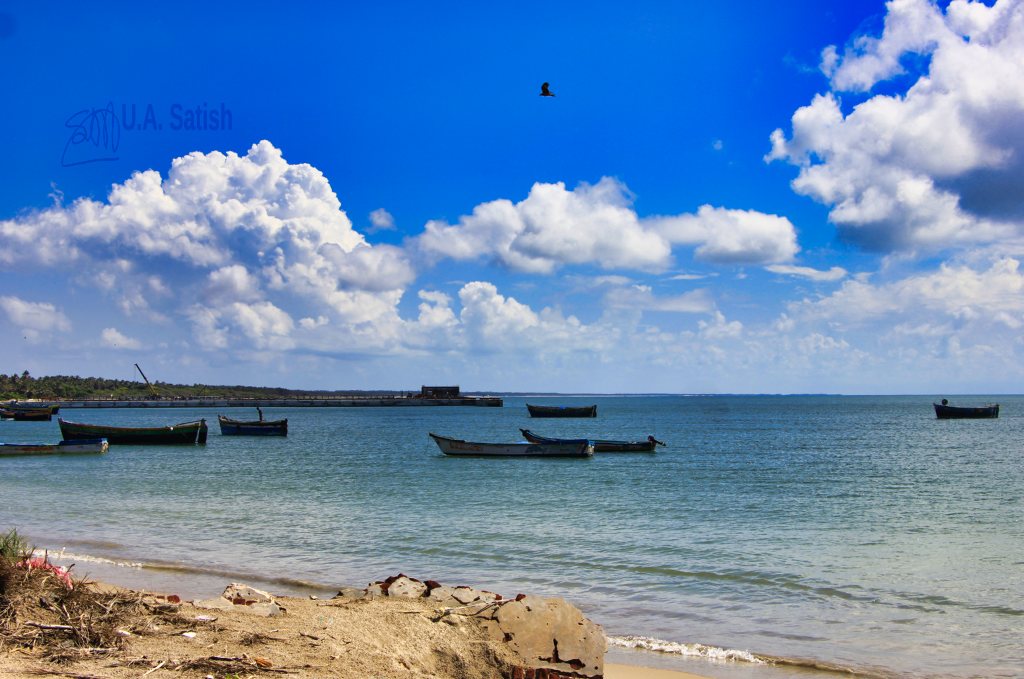 Getting There
Vivekananda Memorial is 14.1 km (29 min) from Rameswaram Railway Station. Taxis and autos are available. There is an entry fee of Rs 5. Photography is not taboo.
If you liked the post, you could…
Read more stories and get updates on my Facebook page.
Subscribe to the free and informative e-newsletter.
Related posts:
Pamban Bridge – gateway to Rameswaram Island
Dhanushkodi ghost town near Rameswaram