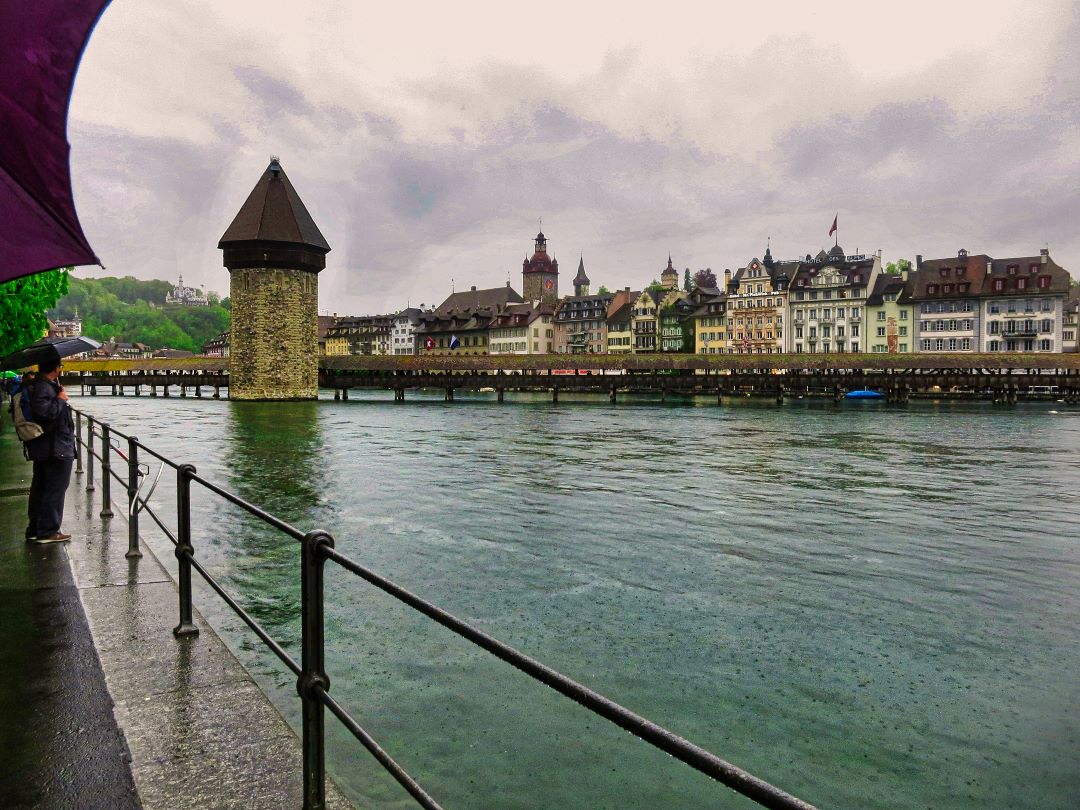 General Reflections on Switzerland: Switzerland is a favoured destination for Indian travellers. I visited Switzerland twice. The first time it was for two weeks and later for two days. It is a beautiful country. The mountains and lakes are spectacular.
Humidity levels in Switzerland are low. Perhaps that is the reason why landscape photographs shot there have a special sparkle. You may not be aware that humidity tends to pick up noise, particularly in outdoor images.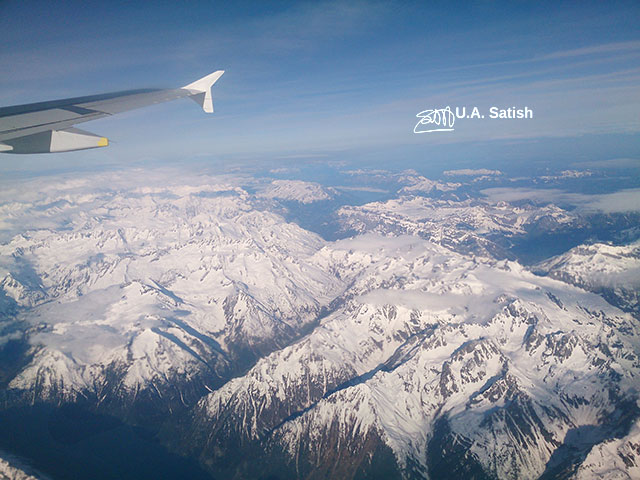 People and Languages
Workers in Switzerland are highly skilled. They work in areas like pharmaceuticals, banking, biotechnology and microelectronics. Switzerland has high costs of living when compared to countries in the European Union, but has also relatively high levels of wages. Swiss workers earn an average of USD 57,082 per year. The productivity levels tend to be high too.
The Swiss are obsessed with cleanliness. Roads and sidewalks are ultra clean. I did not come across littering in public areas. It was also interesting to see that emigrants from Asian and East European countries took care of many of the cleaning jobs.
Crime rates in Switzerland are low. Pickpocketing does not seem to exist. We felt safe to move about even late at night. The low crime rates probably have something to do with the low unemployment scale and an extensive welfare state.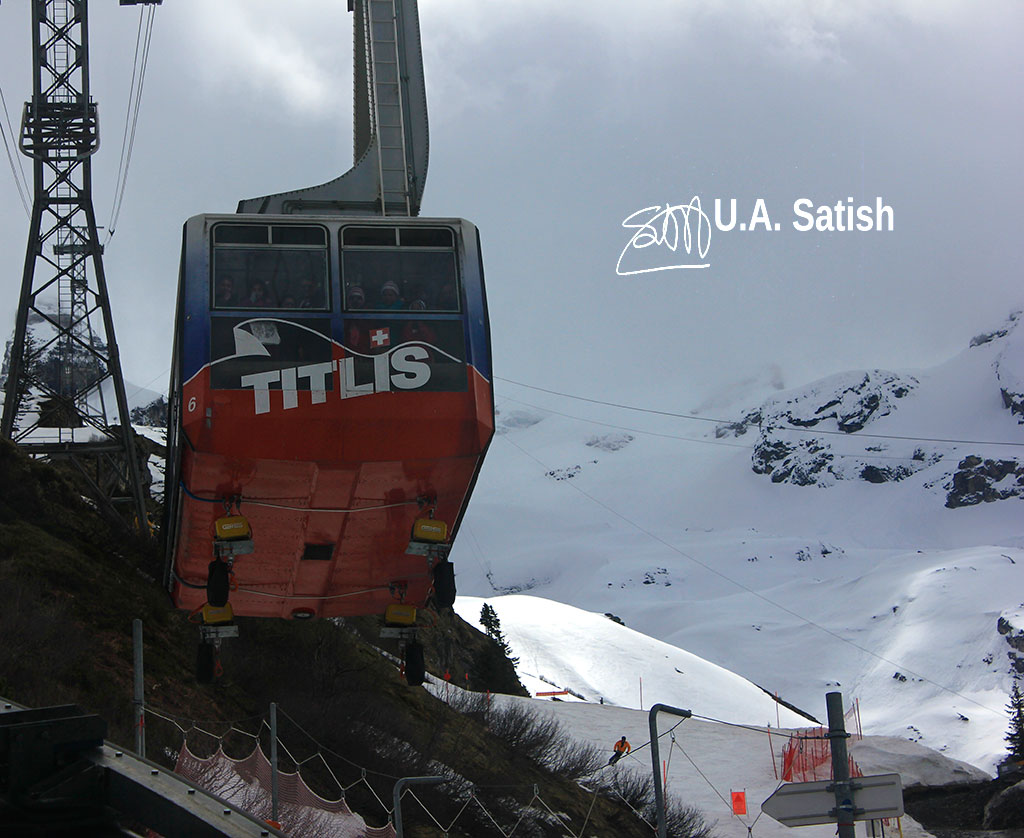 There are four official languages in Switzerland: German, French, Italian and Romansch. The young generation is at ease speaking English. You can usually survive with English in airports, tourist areas and hotels. Incidentally, hotels in Switzerland are high-priced.
Local Transport
It is easy to get around without a car in Switzerland which has a reliable, clean and safe public transport network. Train, tram and bus networks completely cover the country.  There are extensive cycling routes too and bicycles are easy to organise. Trams and buses usually do not operate between midnight and 5:30 am.
Taxis are expensive in Switzerland. Minimum fare in Schaffhausen was CHF 7.00 (sieben francs). A 37 km taxi ride could set you back by USD 100. Many of the taxis are driven by women. Mercedes Benz and BMW cars are commonly used as taxis. Walking could be the best way to do local sightseeing.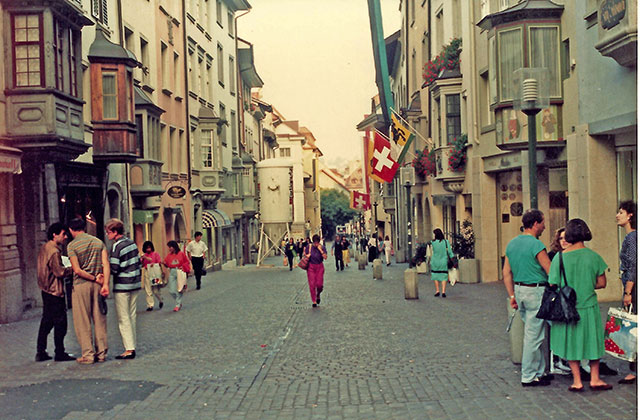 Inter City Transport
Fast TGV trains connect Paris Gare de Lyon station to Geneva (3h10), Lausanne (3h40), Basel (3h03), Bern (4h30) and Zurich (4h03).
We travelled from Milan to Lucerne by a high-speed train. We had to change trains at Arth-Goldau and catch a local Swiss train to Lucerne.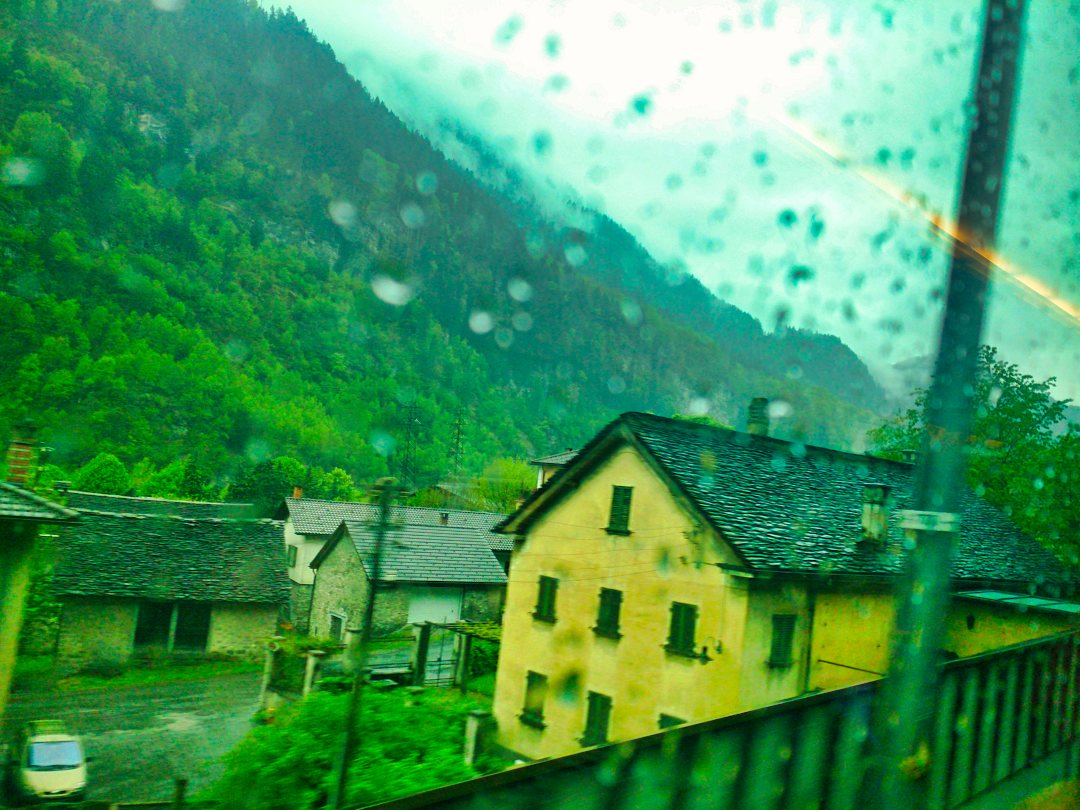 The Glacier Express and Bernina Express are Switzerland's most breathtaking train journeys. The Glacier Express is a round-the-year train service between Zermatt, at the base of the Matterhorn, and the Alpine ski resort of St Moritz. St. Moritz was the birthplace of Alpine winter tourism and has twice hosted the Winter Olympics. The sun is the emblem of St. Moritz since it lays claim to lots of sunny days.
The fabulous Bernina Express is a narrow gauge train, with panoramic sightseeing cars. It runs between Chur in eastern Switzerland and Tirano in northern Italy. It forms part of an alternative slow scenic route between Zurich and Milan. You can ride it all year round, through Alpine snows in winter and sunny green meadows in summer.
Food – General Reflections on Switzerland
Foods often linked with Switzerland include chocolate and cheese.  Gruyère, Emmental,  Vacherin and Appenzeller are famous Swiss cheeses. The most popular cheese dishes are fondue and raclette.
Most hotels provide complimentary breakfast. It is best to cut down on visits to restaurants as costs are prohibitive. Swiss beer is not easily available in India. Beer lovers could visit a local supermarket or liquor store to try some quality beer.
Shopping
Shopping in Switzerland can be shockingly expensive. This is one of my general reflections  on Switzerland. Do not forget to take a shopping bag with you or you will be charged in most stores. Among the best value-for-money supermarkets are Coop, Migros, Denner, Aldi and Lidl. Most stores close at 6:30 pm on weekdays and 4:00 pm on Saturdays. Almost all regular shops close on Sundays.
If you liked the post, you could…
Join more than 5,000 fans of UASATISH by liking us on Facebook, or follow us on Twitter and Instagram.
Related Posts: