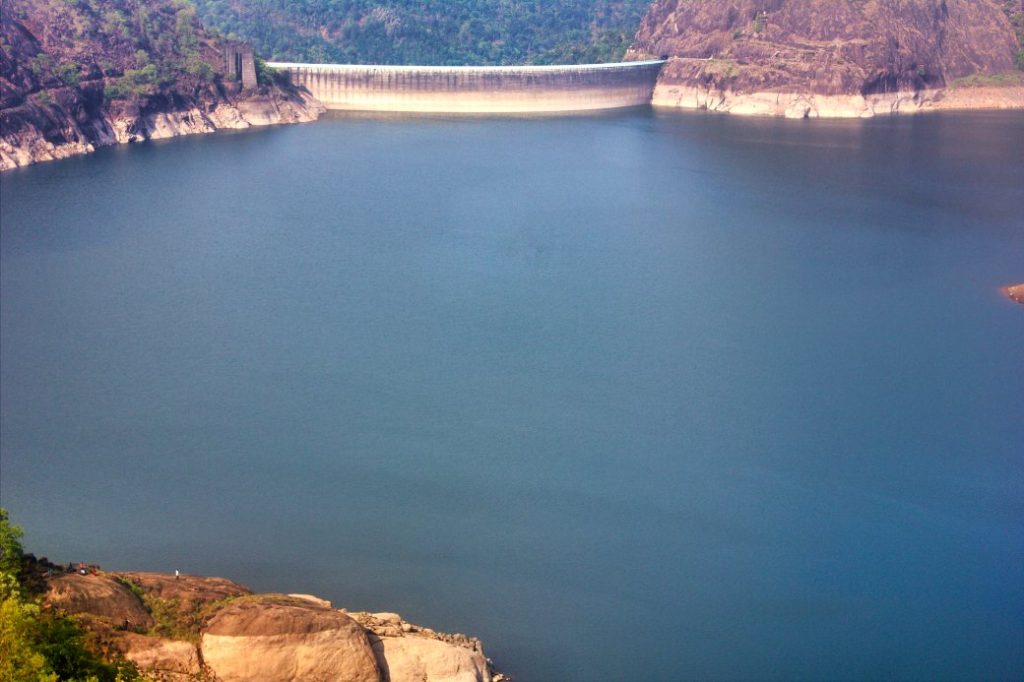 Idukki Arch Dam in Kerala is Asia's tallest arch dam and has a height of 168 metres (550 feet). It stands between two granite hills called Kuravanmala (839 metres) and Kurathimala (925 metres). Incidentally a tribal chief named Kolumban had escorted a British explorer to site of Idukki Dam.

Getting to Idukki Arch Dam
Idukki Dam is 54 km (2 hours 5 minutes) from Munnar. The route passes through Pallivasal, Chithirapuram, Anachal, Selliampara, Kallarkutty and Karimban. There is a dam at Kallarkutty which can be seen from the road. The route is scenic through mountain roads.  The roads are good and there was not much of traffic. From Idukki, Thekkady is 58 km (1 hour 45 minutes). The road passes through Narakakkanam, Kattappana and Anakkara.
Hill View Park
Idukki Dam is open to the public only on weekends and on certain festival days. However Hill View Park, 1.5 km from Idukki town, offers panoramic views of Cheruthoni as well as Idukki dams. The park is on top of a hill at a height of 350 feet. It is open on all days, from 9:00 am to 5:00 pm. There is an entry fee of Rs 10 per adult and Rs 5 per child. Hill View Park has an area of 8 acres. There is a snack bar and wash room for the visitors.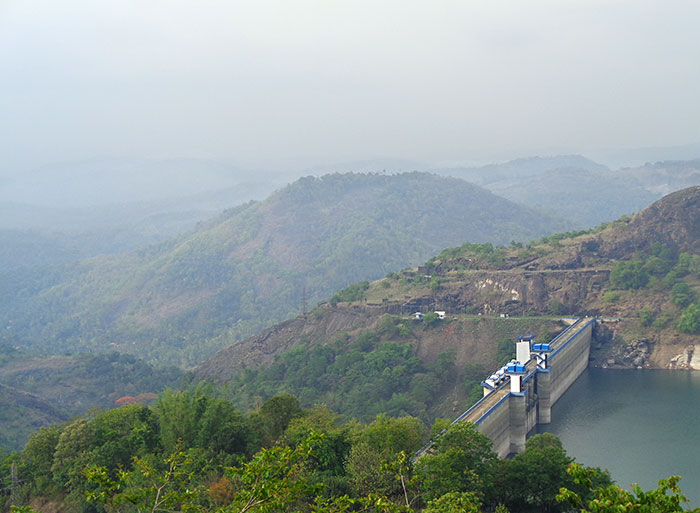 At the base of Hill View Park is a KTDC travellers bungalow. A large parking area has been provided. Vehicles cannot go beyond the parking area. Visitors must walk up the road to top of the hill. The climb takes up 15-20 minutes.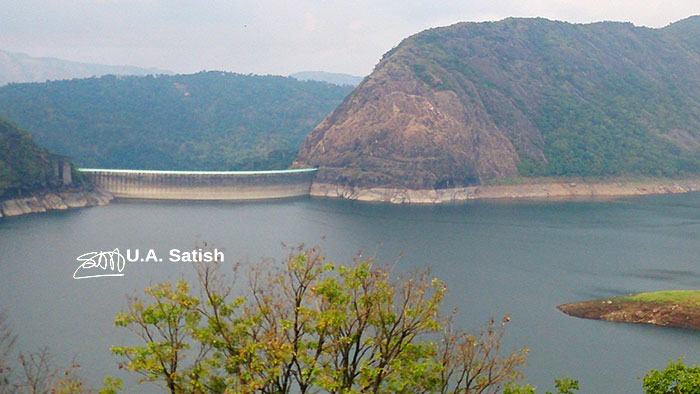 Bird's Eye View of Idukki Arch Dam
The panoramic view from the top is spectacular. Idukki Dam is opposite the view point while Cheruthoni Dam is to the left. Kulamavu Dam is also in the vicinity but cannot be viewed from the park. Idukki, Cheruthoni and Kulamavu dams have created the huge reservoir. The water is carried by underground pipes to Moolamattam Power Station. It is the biggest underground hydro-electric power station in India.
Cheruthoni Dam in Idukki District, Kerala is a 138m tall concrete gravity dam. This dam was constructed in 1976 as a part of the Idukki Hydroelectric Project along with Idukki and Kulamavu dams. Cheruthoni Dam is 1 km west of Idukki dam. The spill way of Idukki Reservoir is in Cheruthoni. Kulamavu Dam was constructed to stop the escape of water through a rivulet called Kilivally. It is a 100 metres tall masonry gravity dam. The three dams created an artificial lake of 60 sq km.  The water in the reservoir flows to the Idukki power station at Moolamattom.  Prime Minister Indira Gandhi commissioned Idukki power station on February 1976.
Water in the reservoir covers a large area. If you are lucky, you may be able to see herds of elephants, bison, deer and other wild animals in the forested hills below.
If you liked the post, you could…
Join more than 5,000 fans of UASATISH by liking us on Facebook, or follow us on Twitter and Instagram.
Related posts: