Ganesha is synonymous with Mumbai. Ganesh festival is hugely celebrated in the city. Ganesh Chaturthi marks the birth of Lord Ganesha who is believed to help remove obstacles and bring good fortune. Ganesh Chaturthi falls in late August or early September. In 2014, it will be on 29 August. Ganesh Festival is observed for 11 days from Ganesh Chaturthi. The last day is called Anant Chaturdasi.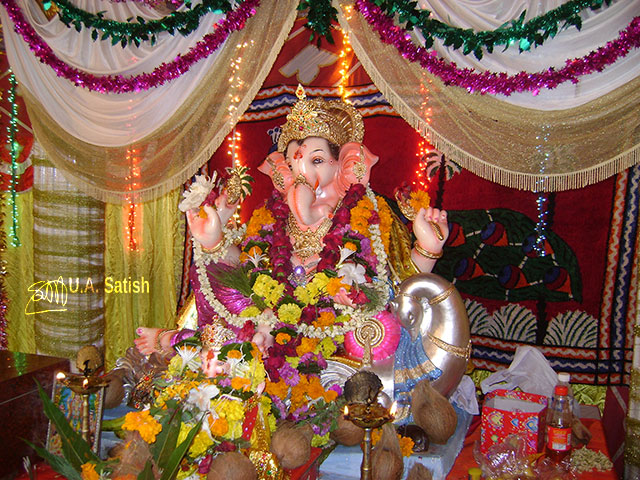 Location
The idol of Lord Ganesh was installed in a pooja pandal in Mumbai. The place was beautifully decorated. Offerings of coconuts, sweets and flowers were made. Poojas were conducted thrice a day. At the end of the pooja period, the idol was taken in ceremonial procession and immersed in water.
Camera Data
The camera was my Sony Cybershot DSC-S750, used in auto mode. To license, view and download the image, please contact Getty Images.