Ratnagiri is the biggest town in Konkan region of Maharashtra. It is a fishing port. Many years back, Moghul Lines used to operate a passenger ship between Mumbai and Goa. The ship had a mid-way halt at Ratnagiri. But the service has been discontinued.
Konkan Railway runs through Ratnagiri. The picturesque Panval viaduct is between Ratnagiri and Nivasar stations.
Please contact Getty Images to use the image for commercial or non-commercial applications.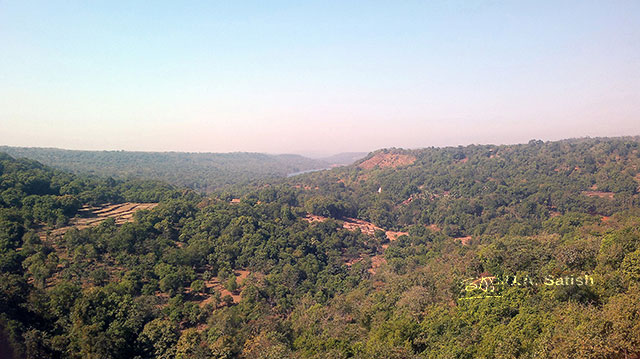 Location
I took the shot near Ratnagiri station from a moving train. You can see the hilly terrain and greenery that surrounds Ratnagiri.
Camera Info
The camera used was Nokia C7-00 smartphone. Shutter speed was 1/517 sec at an ISO rating of 102.