It was early morning on a March day last year. The beach was almost deserted. The sky was blue, the sands were white and the sea was calm. There was a glow in the sky.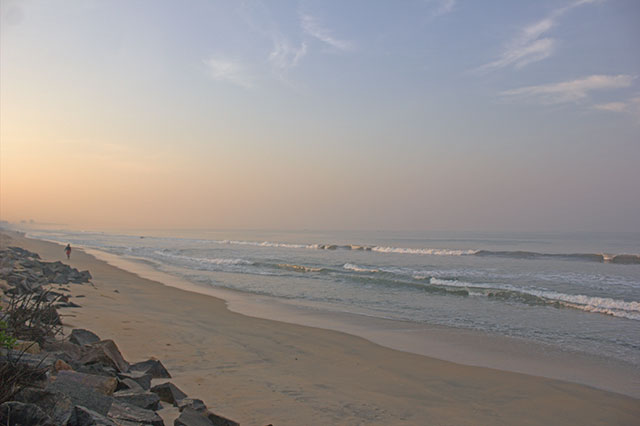 Location
Neerkkadavu Beach is on the Malabar Coast in Kerala. It is near Azhikkal, about 15 km from Kannur railway station. The beach is not a tourist destination. There are mainly fishermen living in the area. It is a long beach and has lovely soft sands. You can view it on my Flickr page.
Technical Info
The camera is Canon EOS 550D. Aperture was f/5.6 at a focal length of 18mm. Shutter speed was 1/400 sec. I used an Evaluative metering mode.