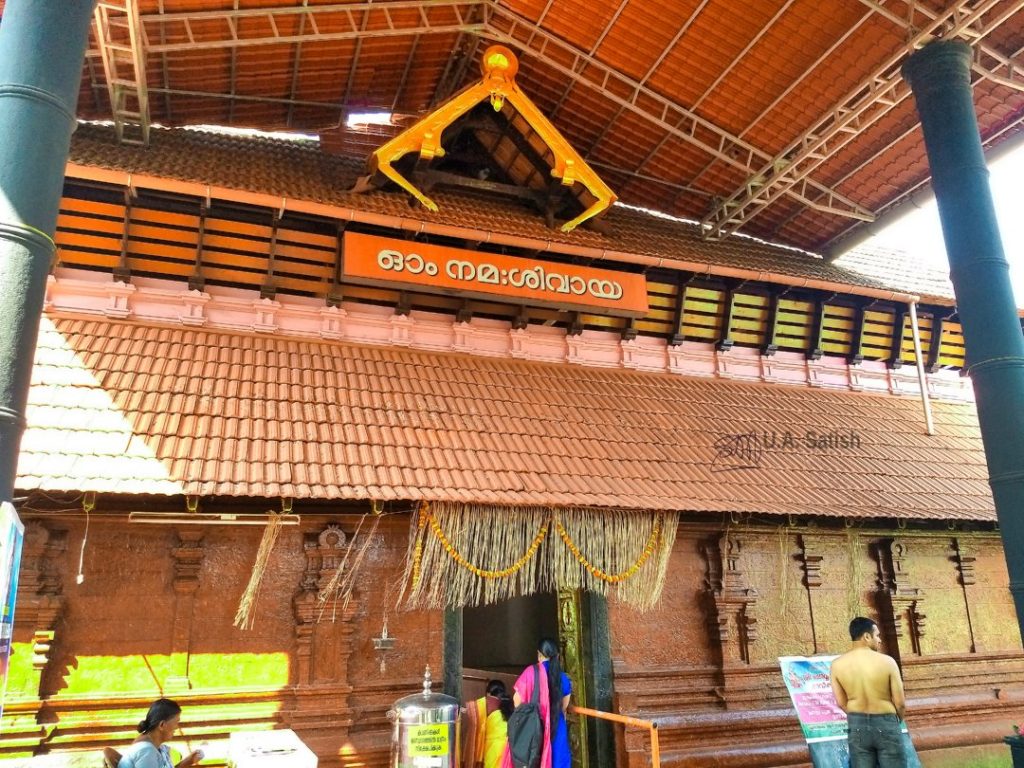 Sree  Chovva Maha Shiva Temple is one of the major temples in Kerala. Lord Shiva is the principal deity. The temple is 4.8 km (15 min) from Kannur city centre.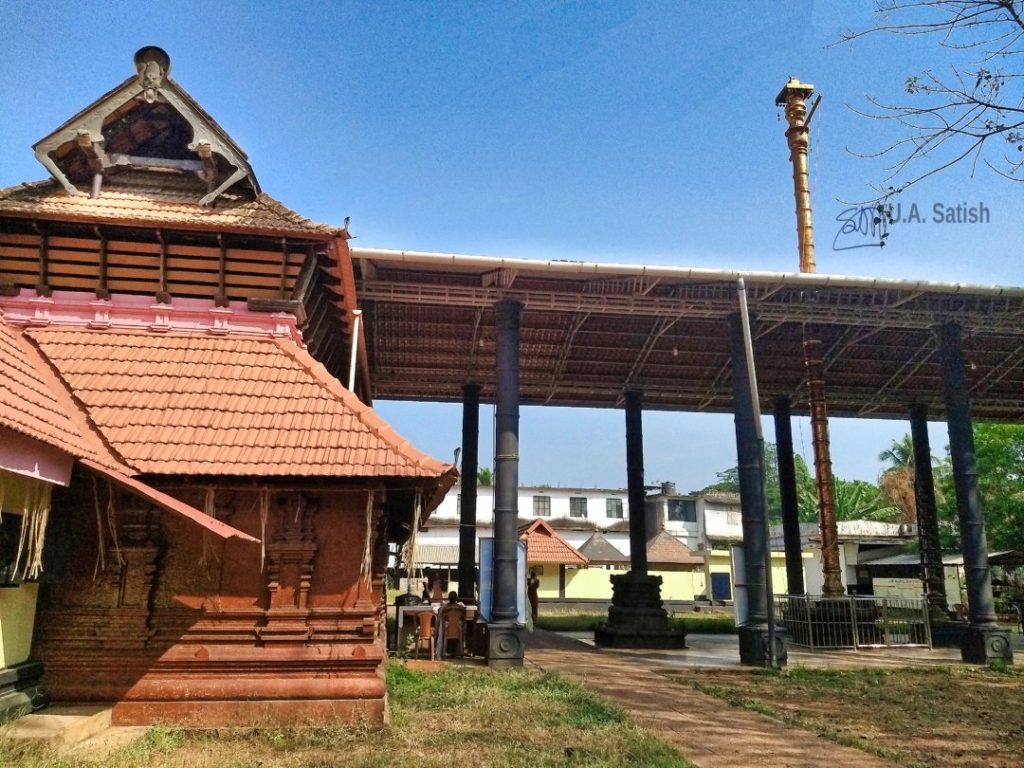 Deities
The deities of Shiva and Parvathy face east. Other pratishtas are that of Vishnu, Ayyappan, Kali, Ganpathi and Subramanyan. There is also a Gurusthanam.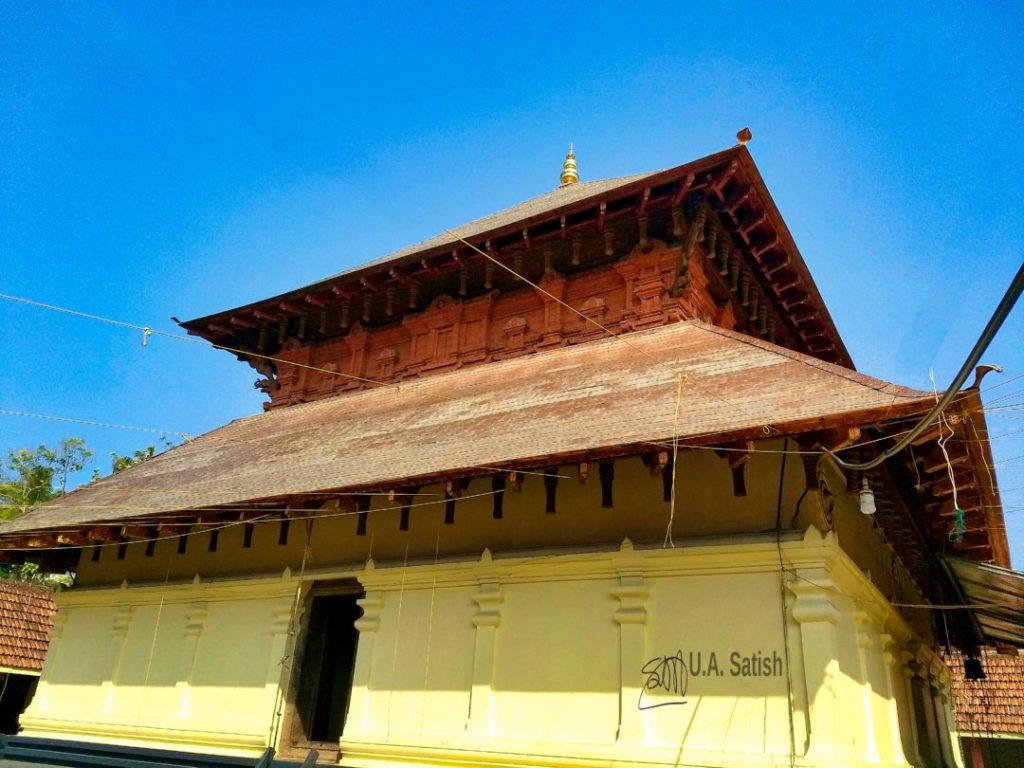 Pooja and Offerings
The temple timings are 6:00 to 10:00 am and 5:00 to 8:00 pm. Men must wear traditional mundu. Lungi, banian and shirt are taboo. Women may wear saree, set mundu, salwar kameez and skirt/blouse.
Special poojas at the temple are Divasa Pooja, Niramala, Shashti Pooja, Valiya Gurusi and Kalabha Charthu.  Devotees can book vazhipadu online at the temple website. Sivarathri is the festival day.
Special Vazhipadu
Rs
Maha Mrityunjaya Homam (Saturday Mornings)
251
Maha Mrityunjaya Homam ( With Abishekam )
1001
Saturday Morning
Dravya Rudrabhishekam (Mondays)
1001
Navagraha Pooja (Mondays)
301
Navagraha Pooja (With Homam)
1501
Graha Shanti Pooja (Mondays)
Sahasranamarchana (Mondays)
51
Vidyarajagopala Pooja (First Sunday of the Month)
51
Sandhanagopala Pooja (First Thursday of the Month)
10
Ashtadravya Mahaganapathi Homam (Saturdays)
101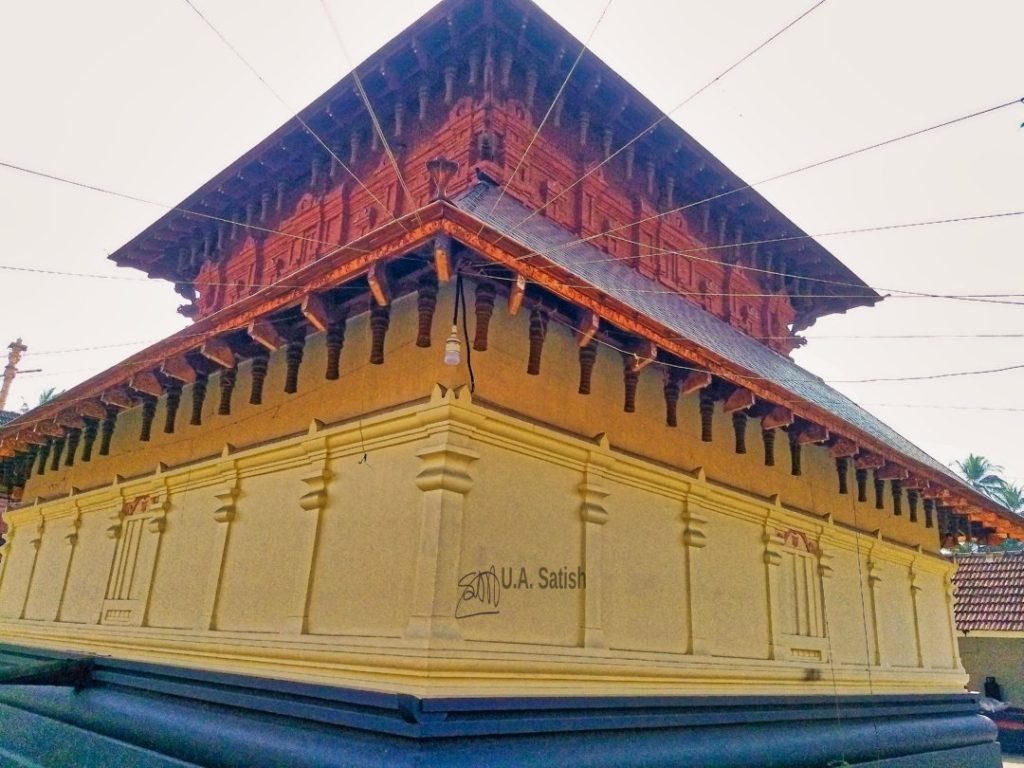 History of Chovva Temple
This is a large temple. Many devotees believe that it is more than 1,000 years old. According to folklore, Kanuwa Maharshi consecrated the temple. Some of the hymns of the Rig Veda are ascribed to him.
Many centuries back, the temple administration was in the hands of landlords. The Brahmin households were prosperous. However the invasion of Tipu Sultan in the eighteenth century changed all that. His army looted and plundered the temple. Many Hindus were subjected to forced conversion.
Tipu Sultan died in action in the Battle of Srirangapatna in 1799. The British achieved a decisive victory after breaching the walls of the fortress at Seringapatam and storming the citadel. By then Chovva Siva temple had forfeited much of its assets and acclaim.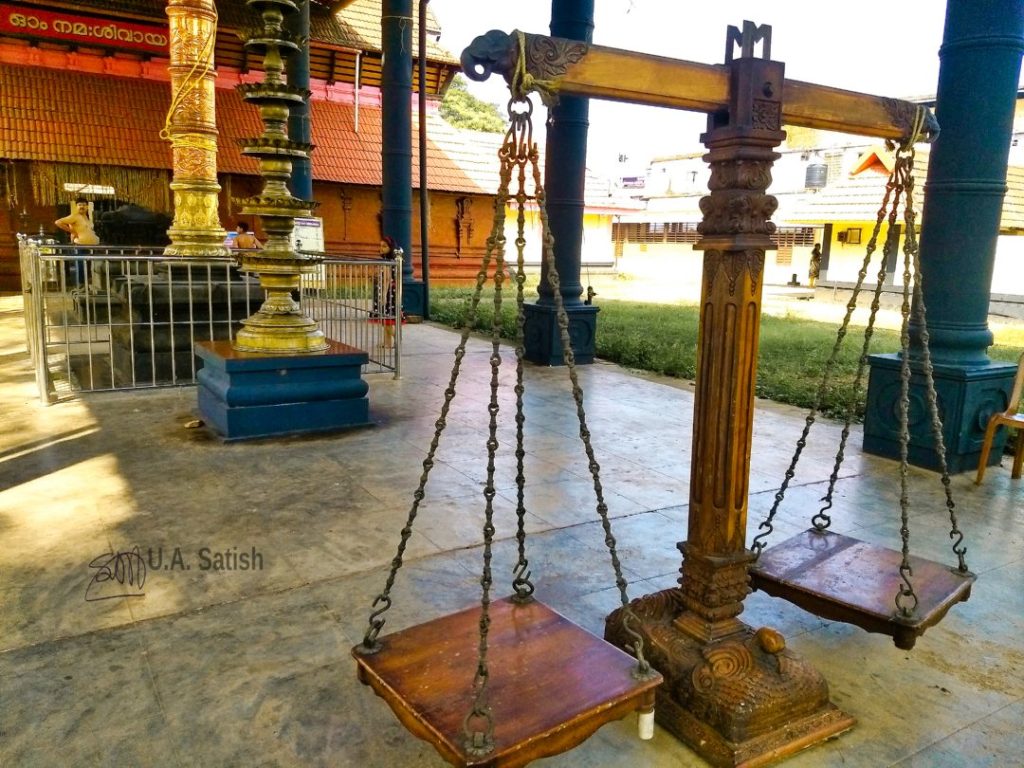 Architecture
Chovva Shiva Temple makes use of traditional Kerala style of temple architecture. The temple rolls out in 3.5 acres. The architects have made generous use of laterite stones and wood. The roofs are covered wih red clay tiles. Sreekovil is dwithala (two-tier) and faces east. A golden kodimaram stands in front. The shivalingam has a height of 5.25 feet.
Even though situated near a busy traffic junction in Melechovva, the temple has ample parking space inside.
Getting to Chovva Maha Shiva Temple
There are frequent buses from Kannur New Bus Terminal to Chovva Maha Shiva Temple. The bus route is on the busy NH 66 which links Panvel and Kanyakumari. You have to get down at the Mele Chovva bus stop. The buses get crowded in the mornings and evenings. Alternative modes of transport are taxis and autorickshaws.
The nearest airport is Kannur International Airport. It is at a distance of 23.2 km (42 min).
Address: Melechovva South, Kannur 670005.
Phone: +91 497 272 9615
Website: https://chovvasreeshivatemple.in/
If you liked the post, you could…
Join more than 5,000 fans of UASATISH by liking us on Facebook, or follow us on Twitter and Instagram.
Related posts: