Train travel in India takes you almost everywhere. It is safe to assume that you can travel between any two Indian cities or major towns by train.
I travelled between Kannur and Kanhangad in March this year. It is a relatively short trip of  66 km and takes 1 h 3 min.  The beautiful landscape is dominated by tidal creeks and waterways. The mangroves are home to a wide variety of fish, birds and animals. I have selected below 11 pictures that reflect the diversity and beauty on the scenic route.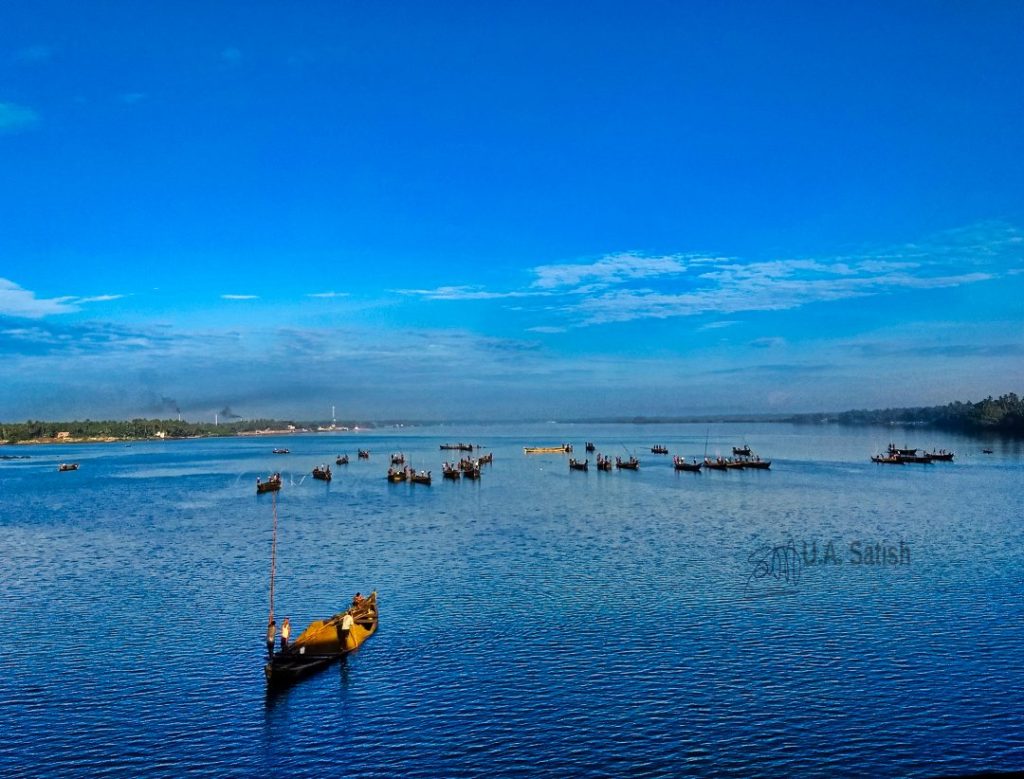 Train Travel in Kerala
Trains connect Thiruvananthapuram to Kasaragod in the north. Many trains run on the route. Most of them are long-distance trains. Commuters often depend on these trains for inter-district travel. In a chair car or sleeper on long distance express trains,  all seats and berths are reserved. It is a safe and comfortable way to get around Kerala.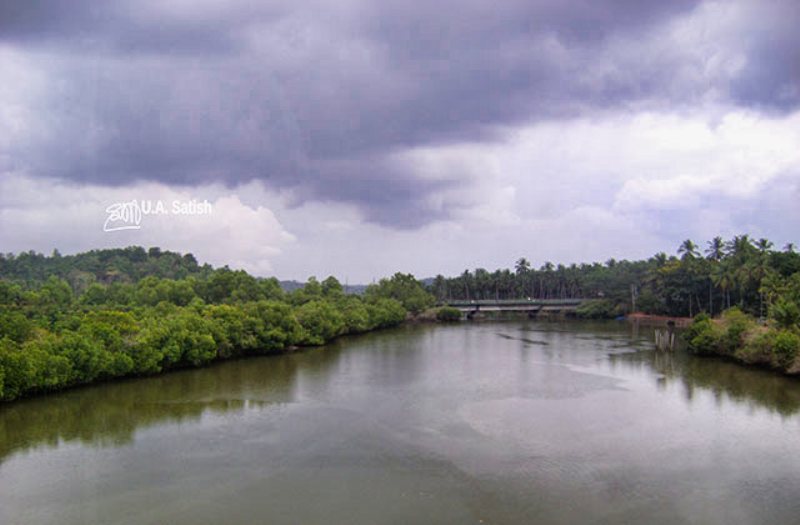 Kannur Station
Kannur is a major station on Southern Railway. Almost all fast trains stop here. The station has four platforms and two entrances. Passengers can use lifts and escalators to access the platforms. Restaurants, waiting rooms and retiring rooms are available.
Mangrove Forests
Kannur has extensive mangrove forests which cover almost 80 % of the total mangrove forests of Kerala. These forests of the tide provide nursery grounds for fish. Furthermore, these are a food source for monkeys and tree-climbing crabs. And mangroves are a source of nectar for bats and honeybees and a home to birds, squirrels and  other animals. There are about 80 different species of mangrove trees. All of these trees grow in areas with low-oxygen soil.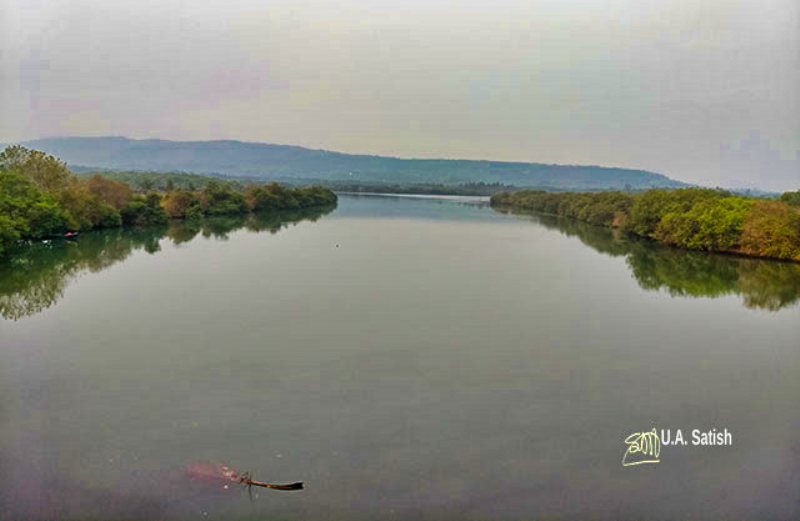 Payyanur Station
Payyanur railway station is situated in Payyanur town in district Kannur, Kerala. The station has three platforms and four tracks.  It is part of the Southern Railway network. Train travel connects the town to major cities of India. The station has gained importance because the Indian Naval Academy is located 5 km  from the station.
Ezhimala Hill is 10 kilometres from the station. And Valiyaparamba Beach is 4.7 km away. Both these places can be reached by bus or taxi.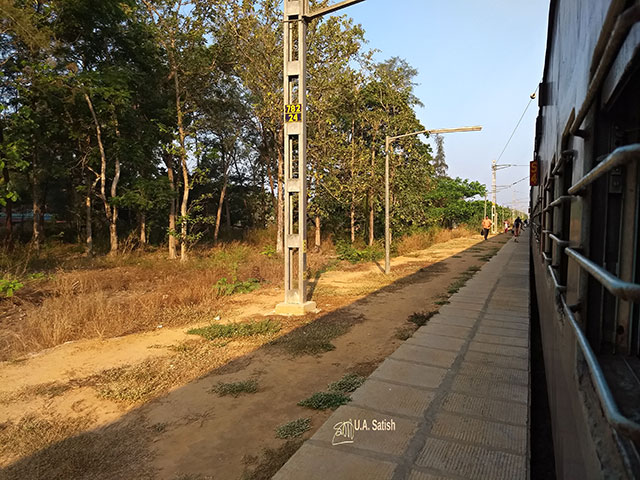 Cheruvathur Railway Station
Cheruvathur railway station is in Kasaragod district of Kerala. It comes under the Shorarur-Mangalore line in Southern Railway. The station has three platforms. Line electrification is in progress at the station.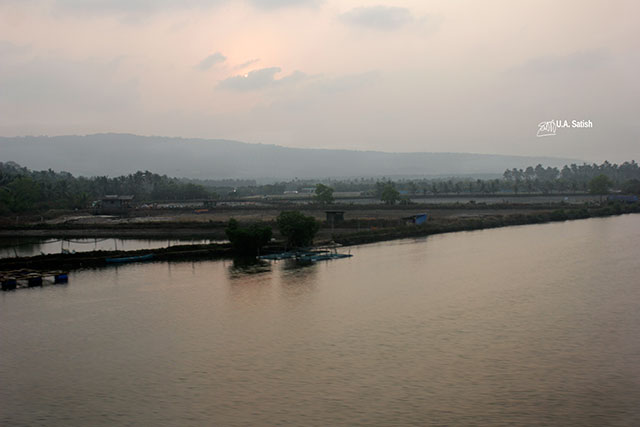 Nileshwaram Station
Nileshwaram is 11km from Kanhangad. It lies between two rivers, Neeleshwaram  and Kariyankode rivers. The town is home to folk arts, temple festivals, a palace and an ancient market. The station has two platforms and five tracks.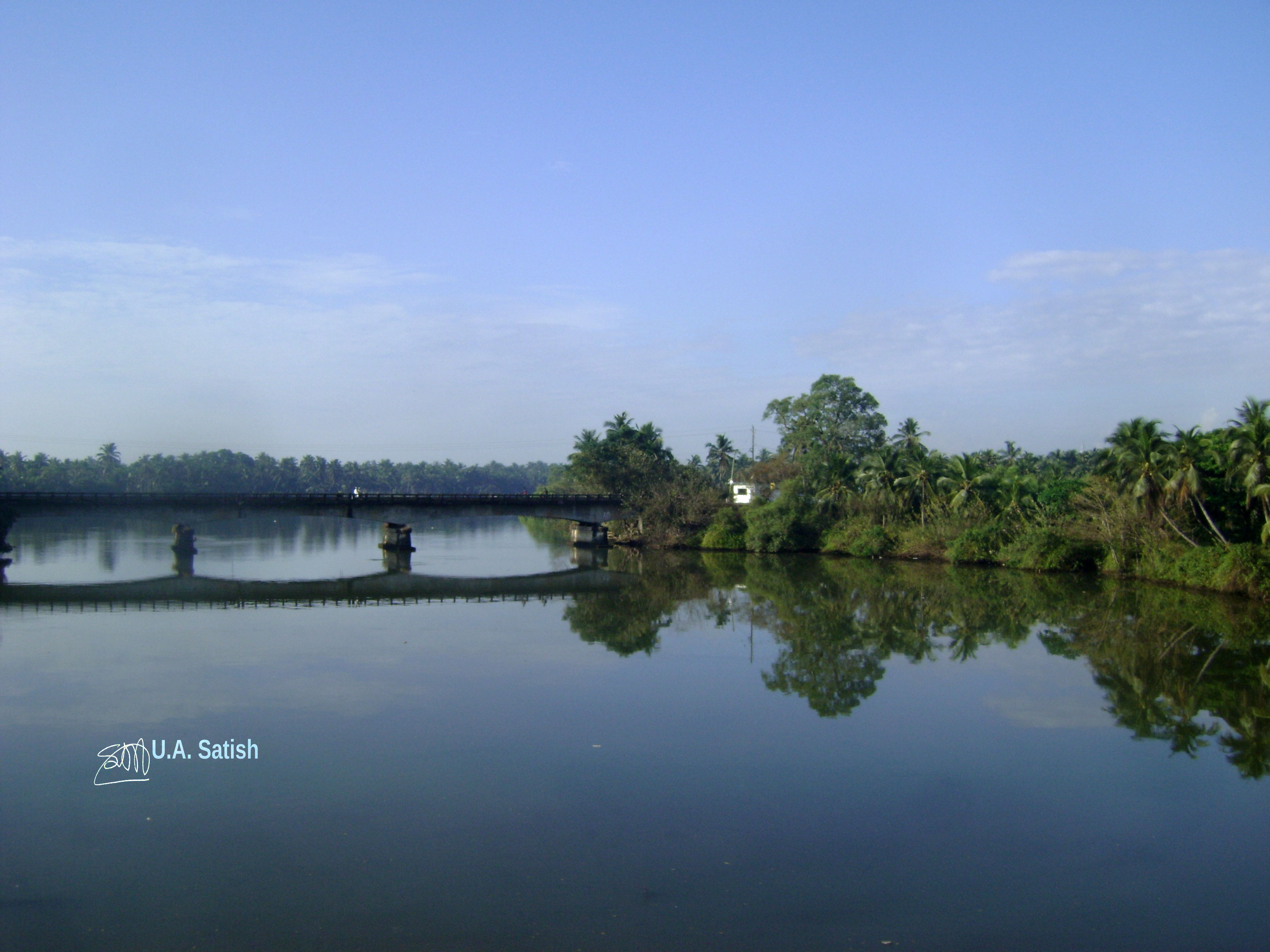 Kanhangad Station
Kanhangad is one of the busiest railway stations of Palakkad Division. It lies in the Shoranur – Mangalore Section of the Southern Railways. The station has 3 platforms and 4 tracks. Kanhangad has rail connectivity with major cities in India. It is one of the cleanest stations in Kerala.
The 300-year old Bekal Fort is 12 km from Kanhangad.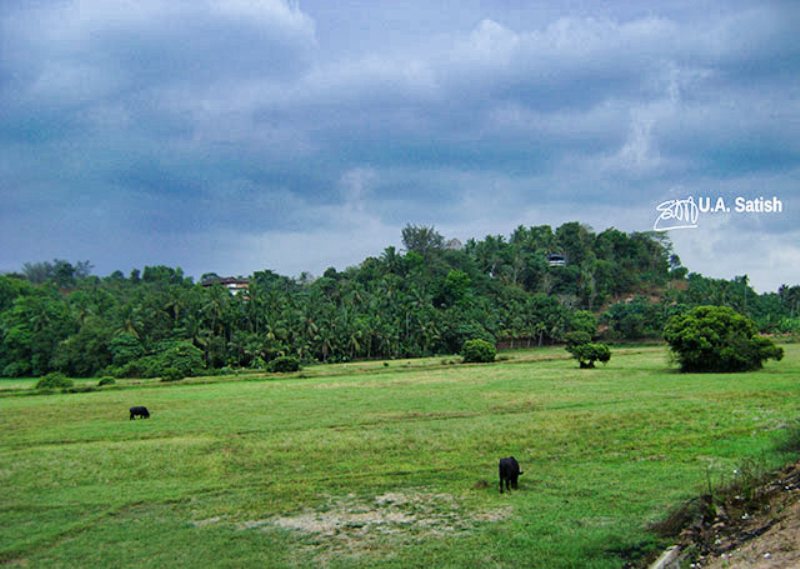 Rivers on the Kannur – Kanhangad route are Valapattanam, Perumba, Cheruvathur and Kariyankode rivers.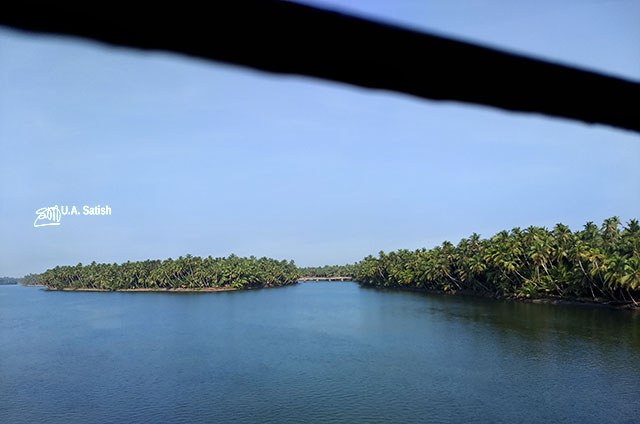 If you liked the post, you could…
Join more than 5,000 fans of UASATISH by liking us on Facebook, or follow us on Twitter and Instagram.
Related posts: