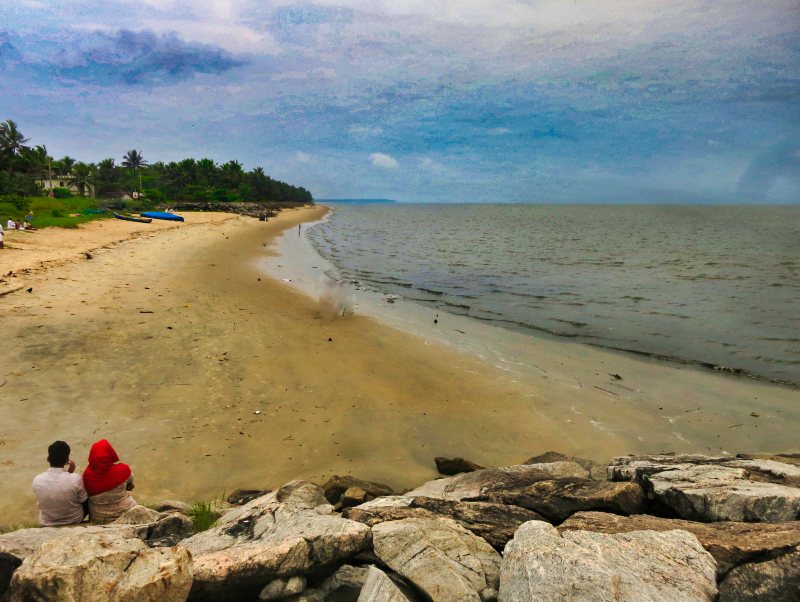 The Portuguese explorer Vasco da Gama landed in Kappad Beach in 1498. He was the first European to reach India by sea. He came to establish a trade route between his native Portugal and the Malabar coast. Kerala has always been famous for its spices and that was also the main reason why ancient traders followed the 'spice route. There was big demand in Europe for spices like pepper, cardamom, clove, ginger, cinnamon and turmeric.
The body of Vasco da Gama, the Portuguese navigator, had been buried in Saint Francis Church in Fort Kochi in 1524.  Da Gama was a Portuguese explorer and navigator, and the first person to sail directly from Europe to India. His son, Padre da Silva de Gama, took the mortal remains to Lisbon in 1538. The gravestone of Vasco da Gama in the church still attracts visitors.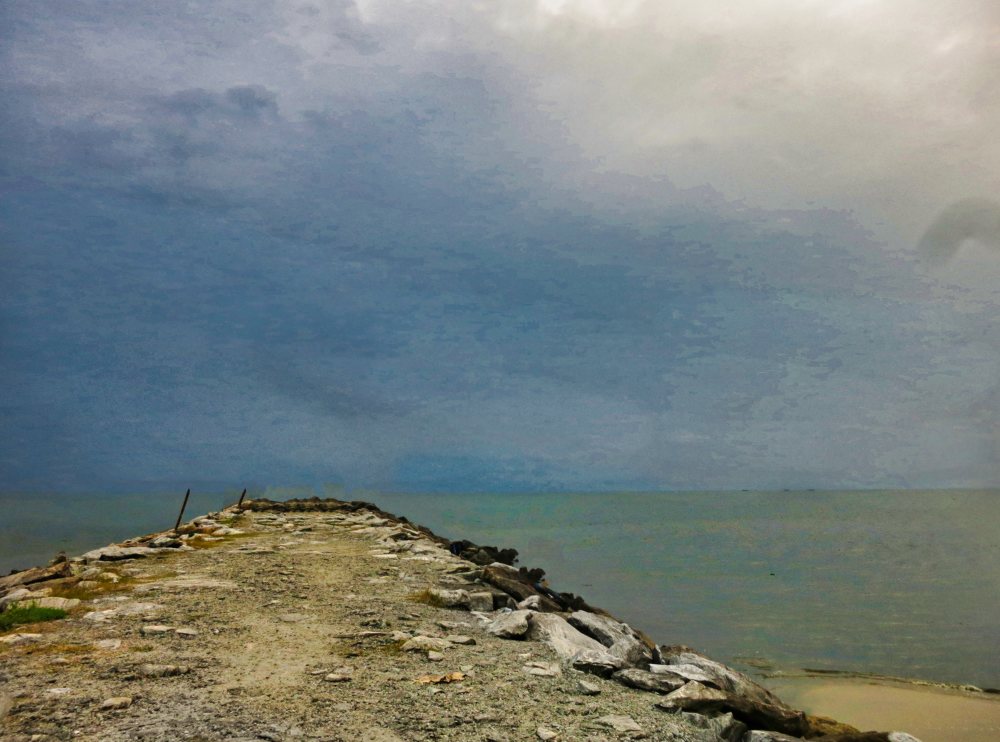 Around Kappad Beach
There are two beaches in Kappad: one near the bus stand and another a little farther down, known as Vasco da Gama Beach.  There is a small park near the Vasco da Gama beach. The beach is clean. The sea looked dark and the waves were gentle. The nearby shacks are always stocked with excellent local delicacies and tea. Visitors can occasionally spot migratory birds.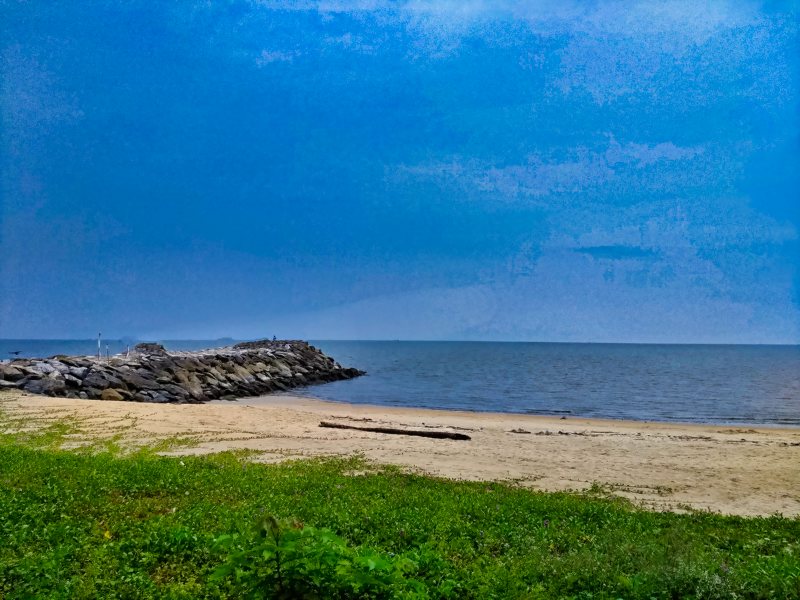 The beach is well-known as the place where Vasco da Gama first landed in India with 150 men. It is in Chemancheri Grama Panchayat. The site has immense cultural heritage. The beach is gently sloping and has a charming promenade with facilities for tourists. Erected by the roadside is a stone plaque to commemorate the landing of Vasco da Gama in 1498. You may miss it if you do not keep a look-out.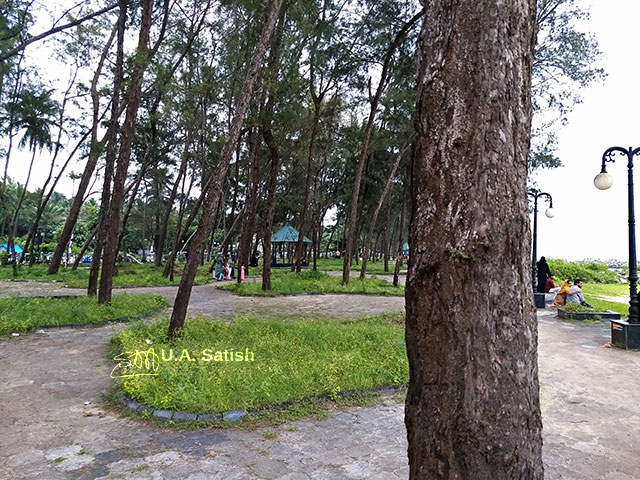 The beach brings crowds on holidays. It is pleasant to walk on the beach in the evenings. The sunsets are spectacular. There were a couple of shacks selling tea and snacks. Water sports or boating is not available. The only resort in the area has sea-facing rooms and a restaurant.
Two breakwaters or pulimuttu stretch into the sea. The breakwaters have been built by piling rocks in the sea and help in checking sea erosion.

International Blue Flag Eco-label
Blue Flag came up on Kappad beach in December 2020, adding it to the league of the world's cleanest beaches. Those freshwater or marine beaches which pass stringent global standards of cleanliness, safety, eco-friendliness and sustainability qualify for the Blue Flag tag. New facilities which have come up in Kappad Beach  include clean toilets, walking paths, jogging tracks,  changing rooms, showers and seating arrangements. Restrooms are also disabled-friendly. FEE Global, Denmark awards the prestigious Blue Flag certification. It is one of world's biggest environmental education organisations.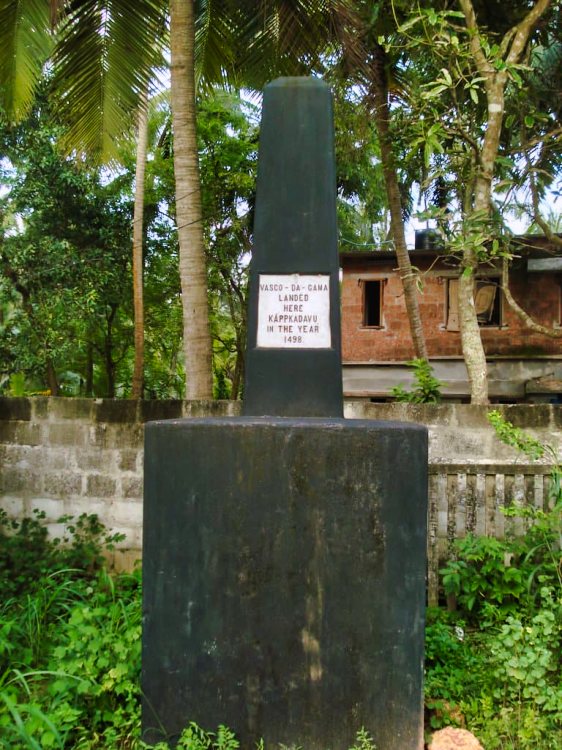 Getting There
From Kozhikode Railway Station, the beach is 20.1 km (44 min) via Kannur Road.  Koyilandy (QLD) is the nearest railway station which is at a distance of  8.2 km (21 min). Calicut International Airport is the closest airport, a drive of  43.5 km (1 hr 16 min) via NH 66 and NH 966. Autorickshaws transport people to Thiruvangoor bus stand (2.5 km) on NH 66. The beach quickly empties after sunset.
If you liked the post, you could…
Join more than 5,000 fans of UASATISH by liking us on Facebook, or follow us on Twitter and Instagram.
Related Posts: