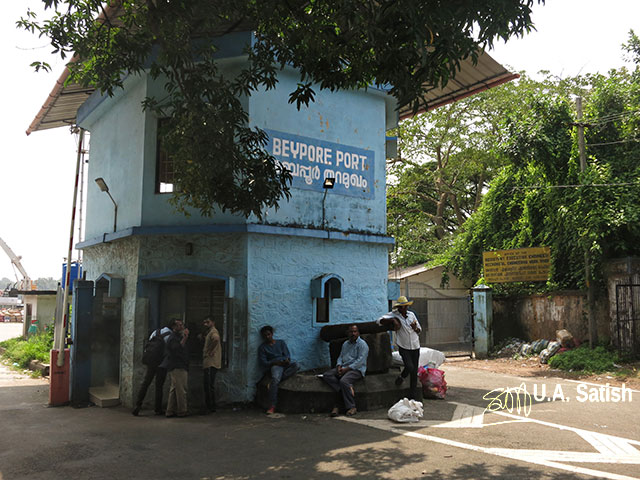 Beypore is an ancient port town, located 11 km from Kozhikode. It is one pf the oldest ports in Kerala. Beypore had direct trade links with Middle East and was also an important trade and maritime centre during the days of the early Arab and Chinese travellers. It is the second biggest port in Kerala after Kochi and  handles about 100,000 tons of cargo in a year.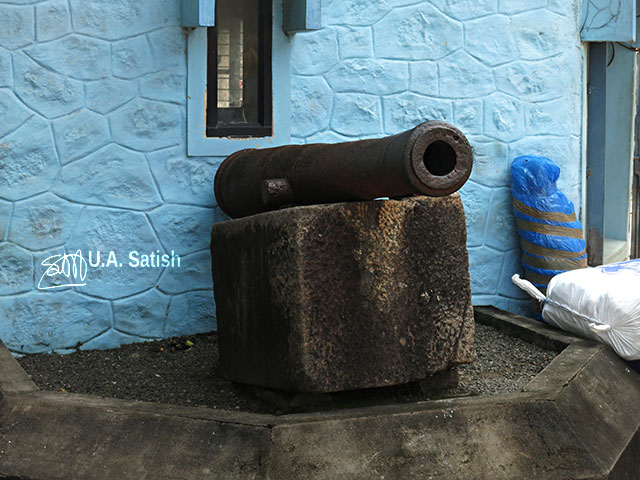 Visitors are allowed to enter the port on payment of an entry fee. An old cannon points outwards at the gate. A blue-painted two-storey structure at the entrance is the centre for controlling the movement of vehicles and people.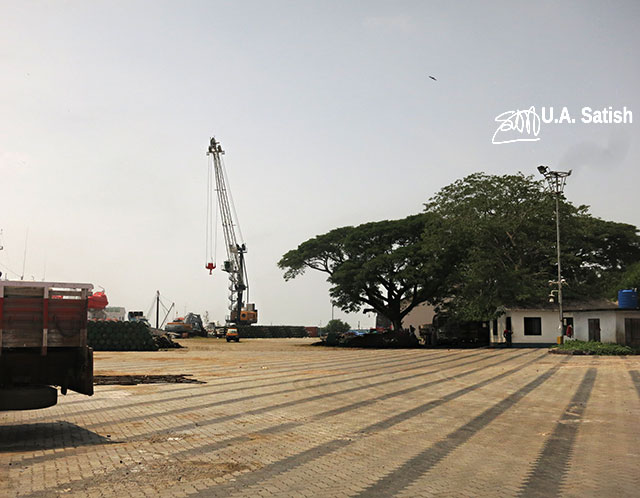 Beypore Port handles general bulk cargo. The nearest competing ports are in Kochi and Mangalore. The closest airport is Calicut International Airport (21.7 km).
Beypore Port was commissioned on 26 April 1974 by Sri C. Achutha Menon, the then Chief Minister of Kerala. A commemorative plaque has been fixed in front of the Port Office.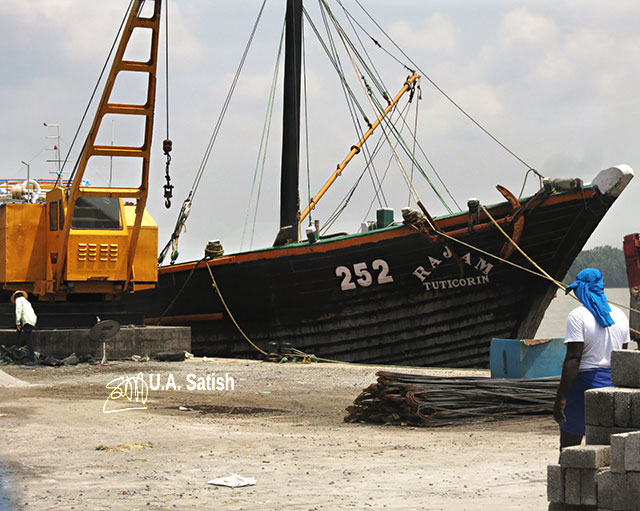 The port handles 7,500 passengers per annum. Ships operate from Beypore to Lakshadweep Islands. Shipping services are the lifeline of the people of Lakshadweep.
While I was there, a few ships were were being loaded with cargo. None of them were passenger ships. In operation was a big tower crane which looked like a recent acquisition.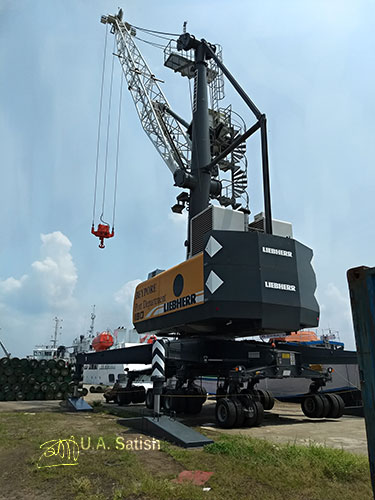 Beypore port has area limitations. The wharf and approach channel have a depth of 5 metres. The port is proposed to be developed in stages. Facilities like tugs, storage shed and cranes are already in place.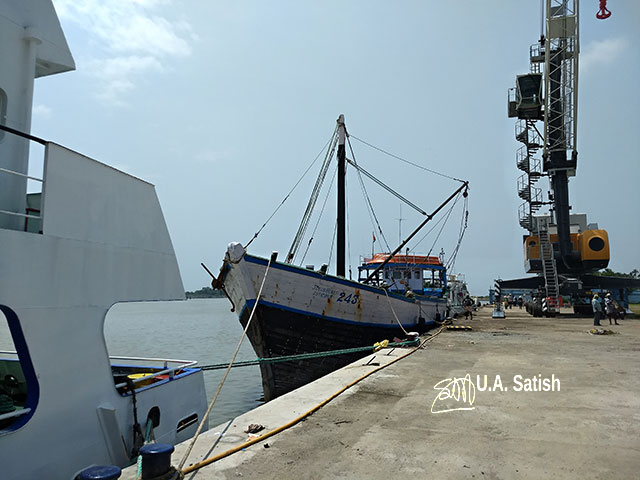 If you liked my post, please feel free to follow me on Instagram, Flickr and Facebook for regular updates.