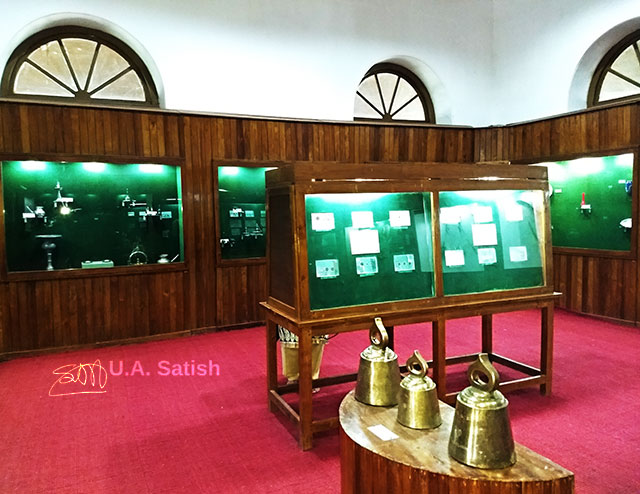 Pazhassi Raja Museum is located on East Hill, Kozhikode. From Mavoor Road Junction, it is 6.0 km by road (15 min). There is a Kendriya Vidyalaya next to the museum. One has to climb upthe hill to reach the place.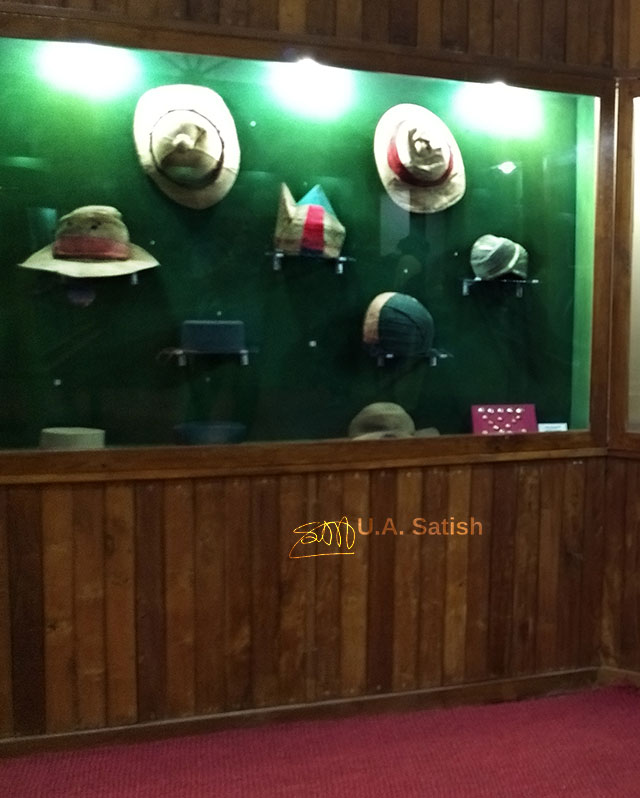 History of Pazhassi Raja Museum
The museum building is 200 years old. The construction is in Kerala architectural style. It was known as East Hill Bungalow. The bungalow served as a court during the British rule. The basement served as a jail. It turned into an archaeological museum in 1976. In 1980, museum was renamed Pazhassi Raja Archaeological Museum.  Kerala State Archaeology Department manages it.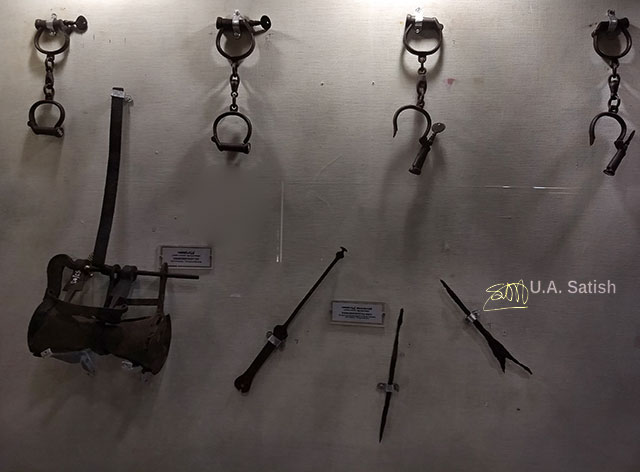 The museum has on display mural paintings, antique bronzes, ancient coins, models of temples, umbrella stones and similar megalithic monuments. The special collections of the museum include Panchaloha idols and stone sculptures. The museum is named after the great Pazhassiraja Kerala Varma of the Padinjare Kovilakom of the Kottayam royal family.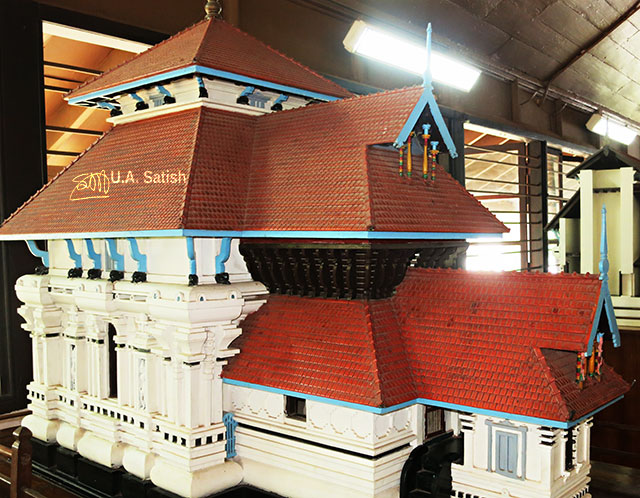 Visitors have to pay an entry fee of Rs. 20 per person. Visting hours are 09:00 to 13:00 hours and 14:00 to 16:30 hours. Photography is permitted. Closed on Mondays and public holidays. Phone number: +91 495 2384382.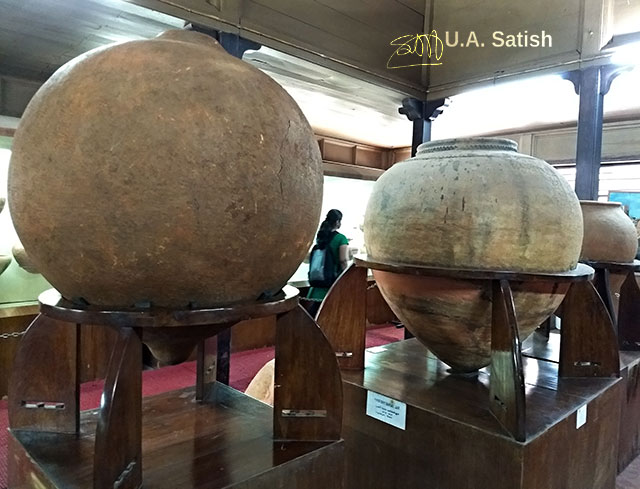 Central Hall of the Museum
The central hall of the museum displays a collection of ancient coins, weights, pottery and weapons. There are few exhibits directly related to Pazhassi Raja.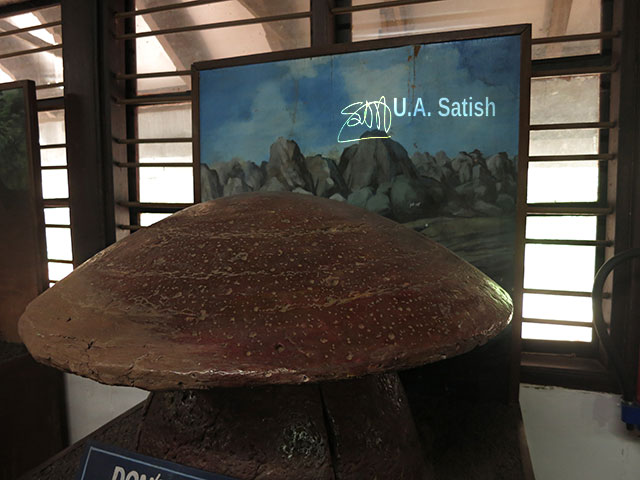 In the verandah surrounding the central room, one can see balustrades, scale models of some temples and a palanquin of the Maharaja of Cochin.
You will also find a selection of megalithic tools unearthed in parts of Kerala and specimens from the Indus Valley.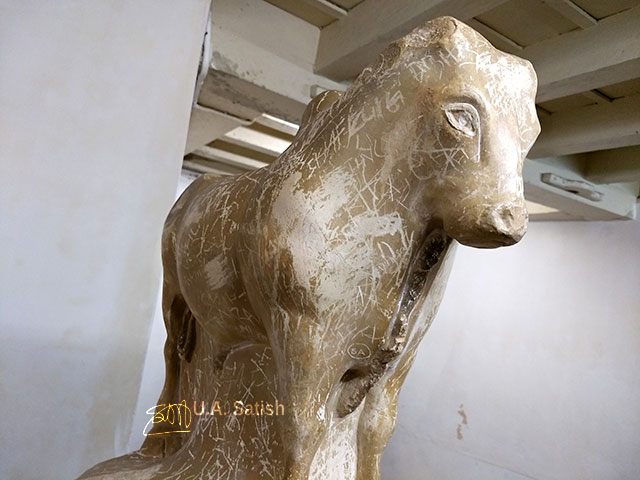 Basement of Pazhassi Raja Museum
The basement holds many ancient rock sculptures which represent different Hindu Gods. Also in the basement is a gallery of hero stones (veerakkal) which have single panels.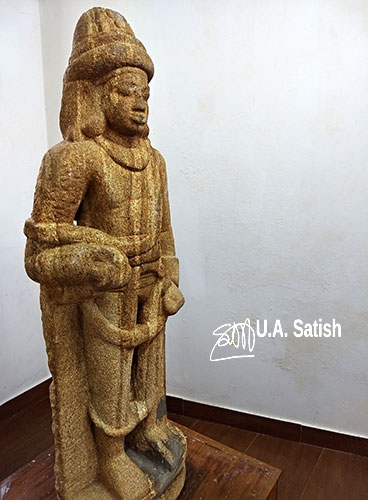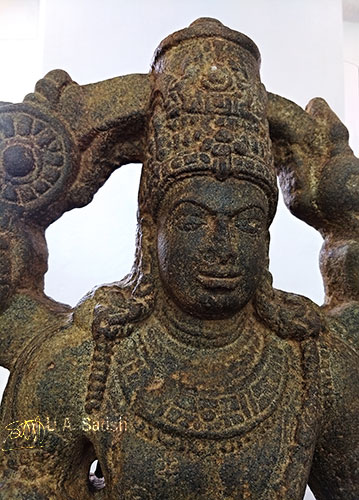 Krishna Menon Museum
The adjoining Krishna Menon Museum has an extensive collection of personal items used by Sri V.K. Krishna Menon. The art gallery showcases beautiful paintings of Raja Ravi Varma and his uncle Raja Raja Varma. Krishna Menon Museum does not allow photography.
Towering trees surround the complex. The garden looks good.  A washroom is available  for the convenience of visitors.
If you liked my post, please feel free to follow me on Instagram, Flickr and Facebook for regular updates.