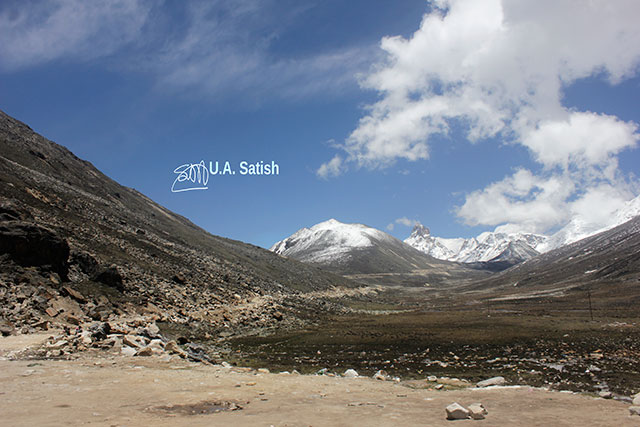 Sikkim is the second smallest state in India. It has dramatic Himalayan landscapes. This includes India's tallest mountain, Kangchenjunga (8,586 metres). Sikkim is home to alpine meadows, glaciers and numerous types of wild flowers. There are hilltop Buddhist monasteries such as Rumtek which was built in the mid 1700s.
People and Language
Nepali is the language used by the majority of people in Sikkim. Most of them are able to speak Hindi too. You can survive with English in hotels, tourist areas and restaurants. It does help if you can speak a few words of  Hindi.
Credit and debit cards are accepted in some hotels and restaurants. When you are travelling outside the towns, cash is the only medium of transaction. The population of ATMs is low. So visitors have to keep a reasonable amount of cash with them in their travels within Sikkim.
The state is generally peaceful. People tend to be disciplined. Sikkim is well know for its cleanliness. Littering in public places is rare.
Call and data connectivity on mobile phones can be erratic. Many hotels provide wi-fi facility, but the signal strength is often low.
Travellers have to keep in mind that some places in Sikkim do not have medical clinics, hospitals or medical shops. You have to carry the basic requirement of medicines.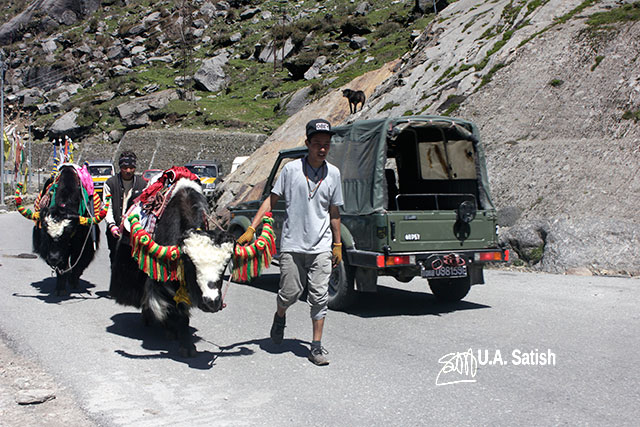 Local Transport
Sikkim is a hilly region. Roads have ups and downs. There are no autorickshaws in the place. Buses are also hard to find. The main mode of transport is cars. Small taxis are everywhere. Parking space is limited in towns like Gangtok because buildings are built right on the edge of the roads.
Inter-City Transport
Roads in Sikkim tend to be narrow. Two cars can barely pass each other. I found road widening work in progress in some areas. Still certain stretches of roads are in poor condition. Landslides can be a problem, particularly during the rainy season.
In the border areas, big army trucks and convoys are frequently seen. Because of the narrow roads, traffic slows to a crawl at times.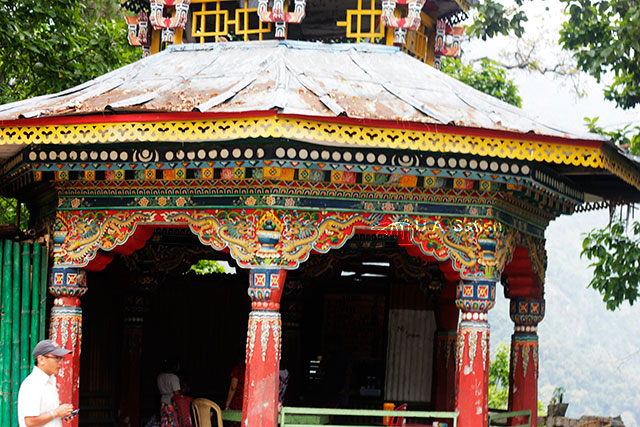 Inter-city transport can be costly since one has to depend almost entirely on cars. There are no trains in the state. The nearest railway station (New Jalpaiguri) is in Siliguri, Bengal . It is 120 km (3 hours 45 minutes) from Gangtok. Nearest airport is Bagdogra which is also in Siliguri.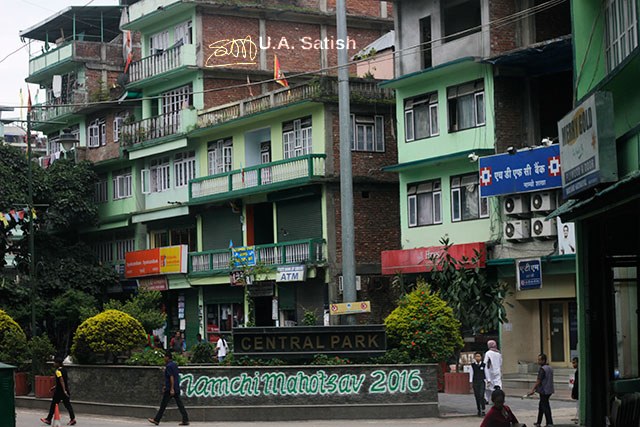 Food
Restaurants can be found only in cities and towns. In the city centre of Gangtok is MG Road which has several restaurants and bars. While there are numerous restaurants and bars on this road, some of the well known ones include Baker's Cafe, Roll House,  Parivar, Pub 25 and Rasoi.
While travelling between towns, the food fare is usually restricted to momos and noodles. These are available in small food stalls. It may therefore be advisable to carry packed lunches when you leave your hotel.
Shopping
Souvenirs that can be picked up in Sikkim include Thangka paintings, prayer wheels, traditional dresses, classic jewellery, yak cheese and Sikkim tea.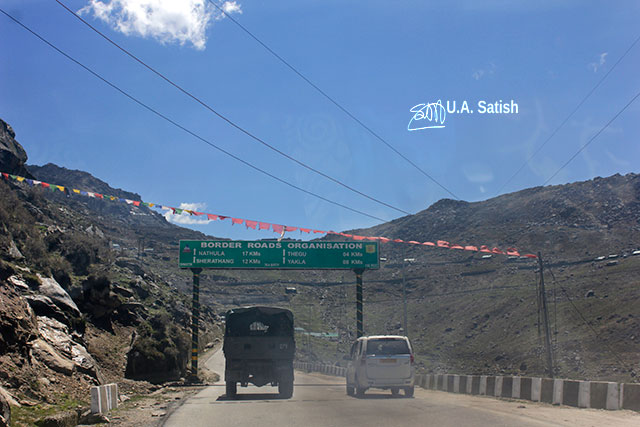 You have hopefully liked my observations on Sikkim. Join me on Facebook, Instagram and Flickr.