Rumtek Monastery or Dharma Chakra Centre is located on top of a beautiful hill which faces the city of Gangtok. It is surrounded by flowing streams, mountains at the back, a snow range in front and a river below. Rumtek Monastery is the largest monastery in Sikkim and is the home to a community of Budhist monks.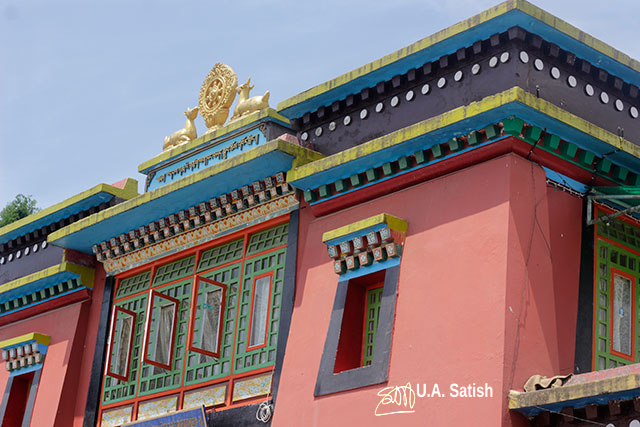 Rumtek Monastery is 24 km from Gangtok. It is at an altitude of 1,500 metres (4,900 feet). Cars can go up to the main gate. After that, visitors have to walk up a steep road for about 10 minutes. Cars are permitted to ferry the old and infirm.
The monastery is built according to ancient Tibetan traditions. Modern construction materials have been used. The four-storey monastery is surrounded by quarters for the monks and a large courtyard . It s on this courtyard that the famous lama dance ritual takes place.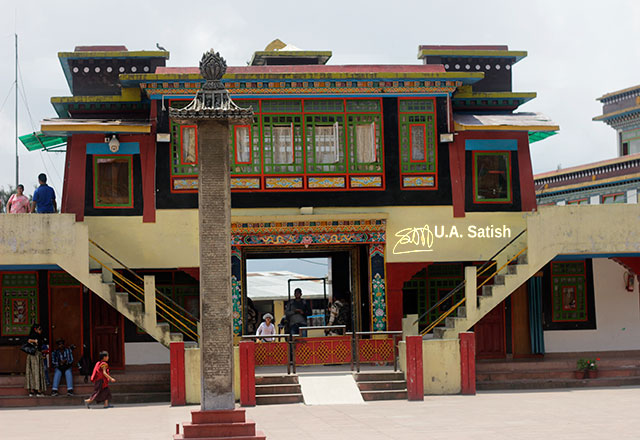 At the centre of the courtyard is a pillar. It has been inscribed in Tibetan with the complete history of Rumtek Monastery.
Tibet was invaded by the Chinese in 1959. Many Tibetans had to flee their country. Among them was Rangjung Rigpe Dorje, the sixteenth Gyalwa Karmapa, along with other Rinpoches, lamas and monks.
Photography is allowed outside the buildings, but is forbidden inside. A cafeteria and washrooms have been made available for the convenience of visitors.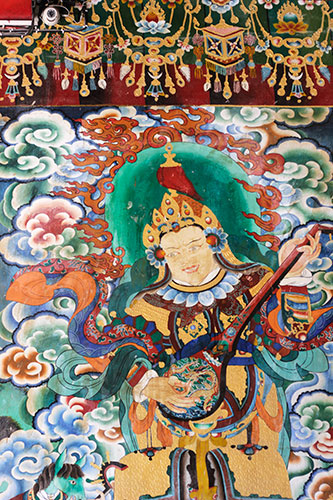 The massive prayer hall inside the monastery is worth seeing. It is decorated with beautiful murals, statues and tangkhas (Budhist paintings on cotton or silk appliqué).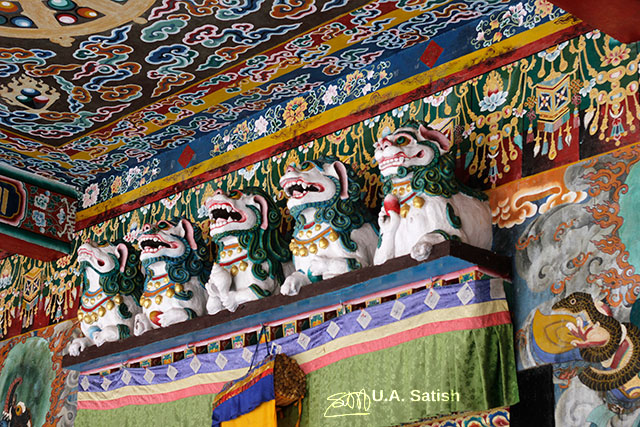 The Golden Stupa, or Labab Choeten, is at the centre of the temple. It holds the holy remains of the sixteenth Gyalwa Karmapa. The Choeten or urn is gold plated and studded with jewels.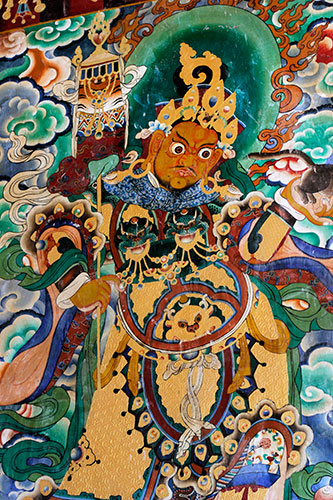 Rumtek Monastery was initially built by the 12th Karmapa in the mid 1700s. But when the sixteenth Karmapa arrived in Sikkim in 1959, he found the monastery in ruins. With liberal help from the Sikkim royal family, the place was rebuilt in four years.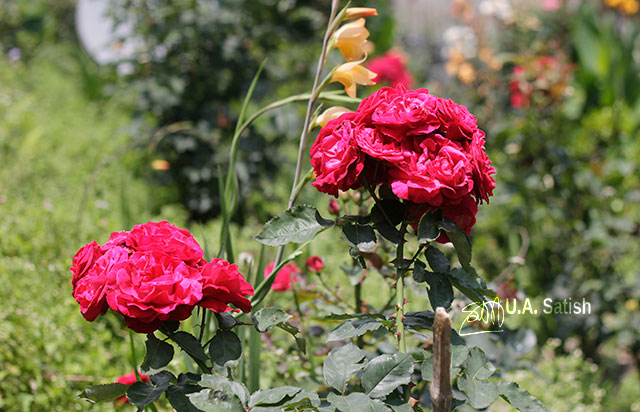 The monastery has lovely gardens. Flowers seem to thrive in the summer climate of Sikkim. Roses can be seen in many places.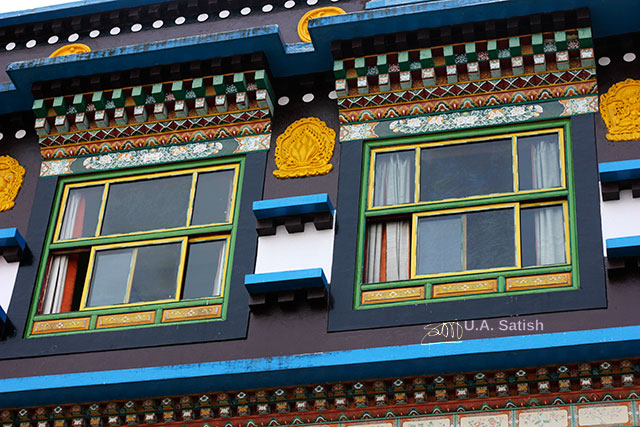 Karmae Shri Nalanda Institute for Higher Budhist Studies was inaugurated in 1981. It was a dream project of the sixteenth Gyalwa Karmapa. About 450 monks are reportedly studying at the institute. The institute imparts knowledge in Budhist philosophy, logic and religious history. Tibetan is the language of instruction. Sanskrit, Hindi and English are also taught.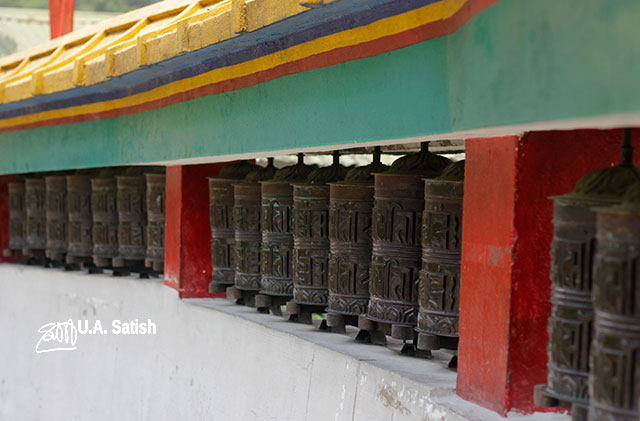 You might have enjoyed my post on Rumtek Monastery. Join me on Facebook, Instagram and Flickr.