Aurangabad Cave No 7 is the most elaborate and complete cave in Aurangabad. It is datable to seventh and eighth centuries A.D. The cave lies to north of the city. It is one of the 12 rock cut caves in the Sihyachal ranges.
Aurangabad Caves are distributed in three clusters: Western. Eastern and Northern Clusters. Cave no. 7 is part of the Eastern Cluster which includes caves 6 to 9.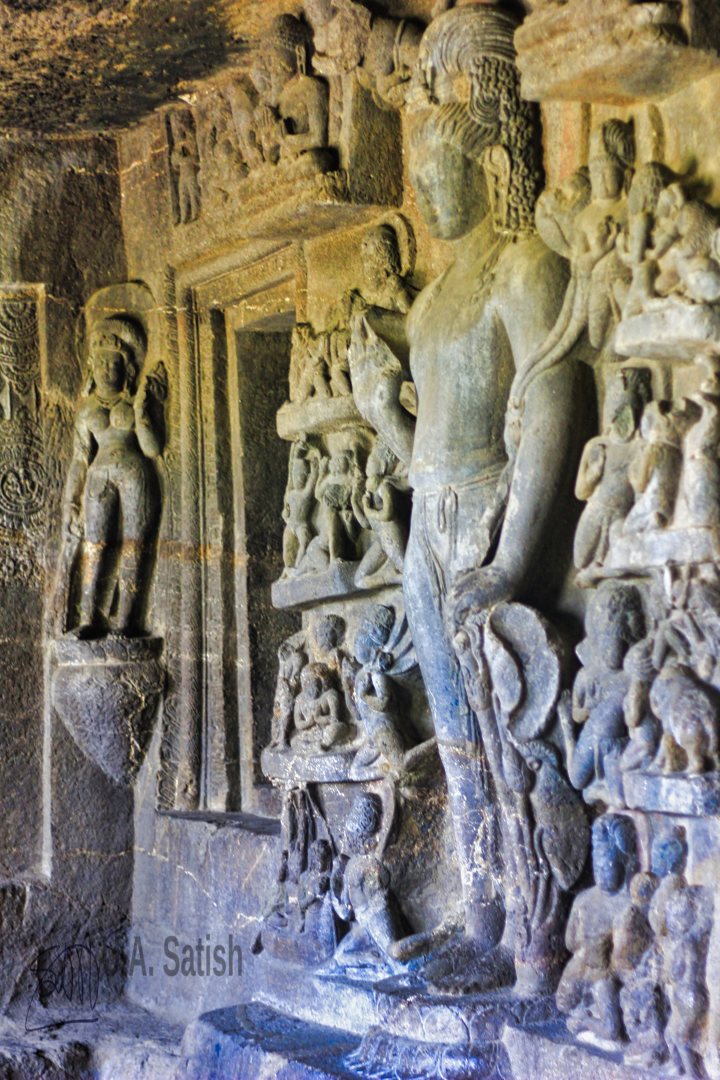 Layout of Aurangabad Cave No 7
The cave has a verandah in front, supported by pillars. On both sides, there are shrines. The wall has two windows and a door in the centre. The door leads to the interior of the cave.
The main hall has a shrine in the middle. A circumambulation path goes around it.   The shrine has a Buddha in bhadrasana pose, ringed by smaller Buddha images. There are four cells on each side of the hall. Of this, two cells have been turned into shrines.
Sculptures
On one side of the door in the verndah is a big sculpture of  Avalokitesvara. He is the bodhisattva of of infinite compassion and mercy. His right hand is in abhaya mudra and the left hand holds a lotus. He wears a crown of artfully plaited braids. Flying dwarfs hover above him. The small sculptures on either side of him show Mahabhaya (great dangers) The eight great perils are: fire, robbery, slavery, drowning, attacks by lions, snakes, elephants and an ogress. This is among the best sculptures in Aurangabad.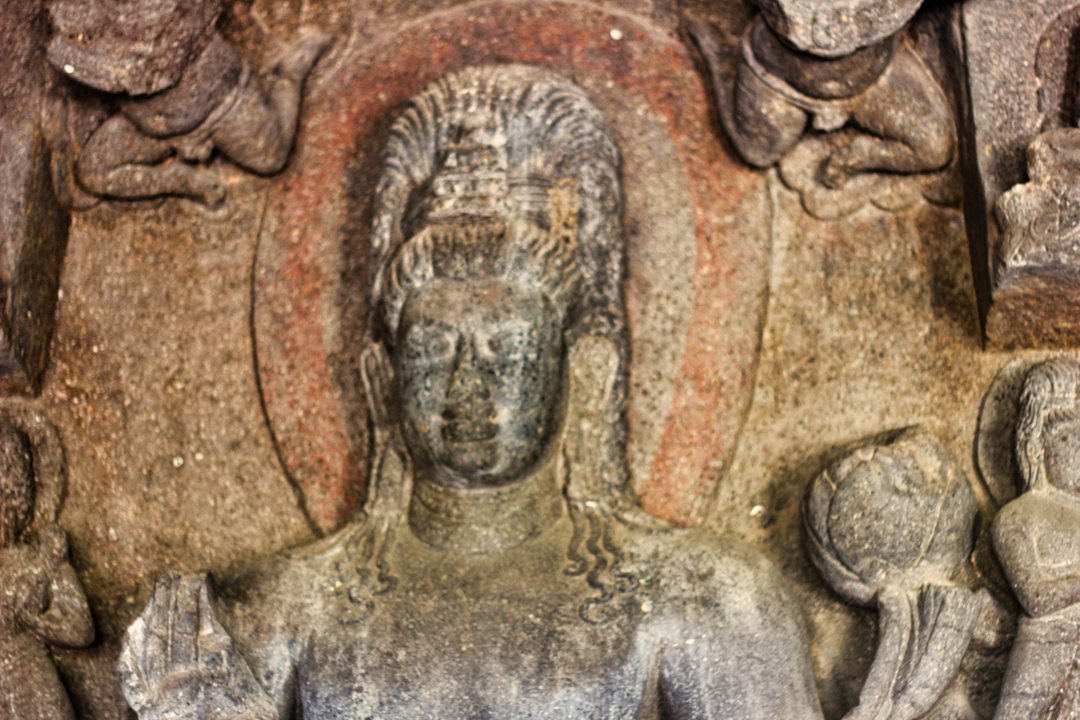 On right side of the door is Manjushri, a key Bodhisattva. His right hand is raised in abhaya mudra. He has two attendants with him, male and female.
Inside the main shrine is a sculpture of Lord Buddha. He sits on a lion throne in the teaching mode. Various carved figures surround him.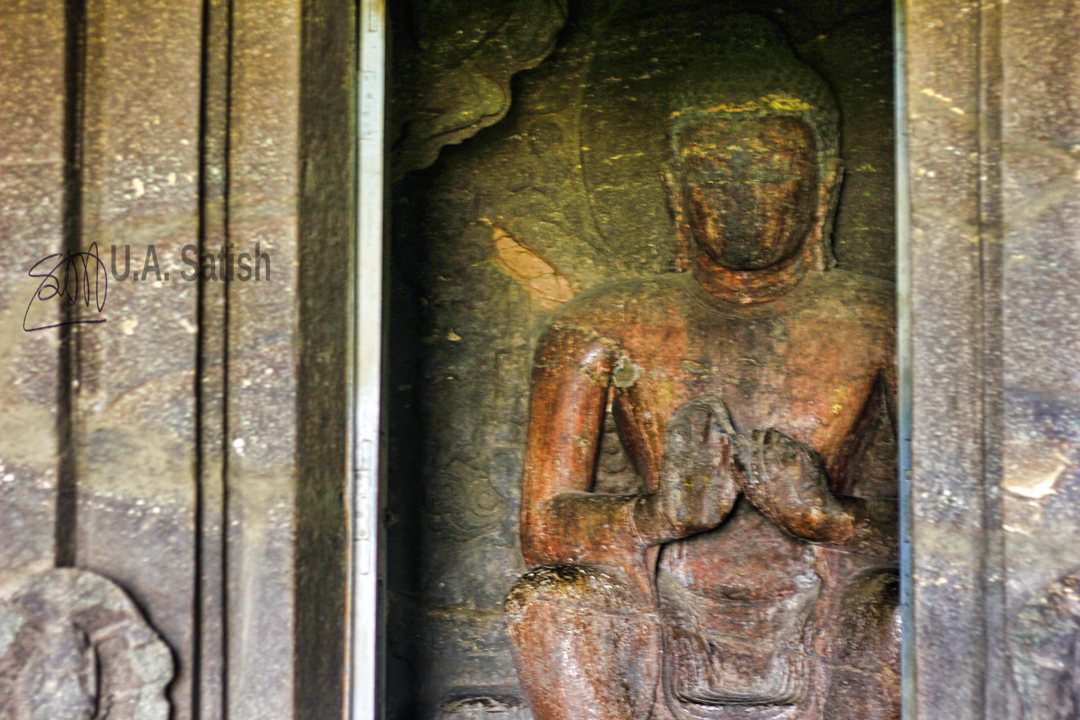 To the left of the main shine is the celebrated dancing panel. The dancer in the middle is in a Bharatanatyam pose. Women playing musical instruments accompany her.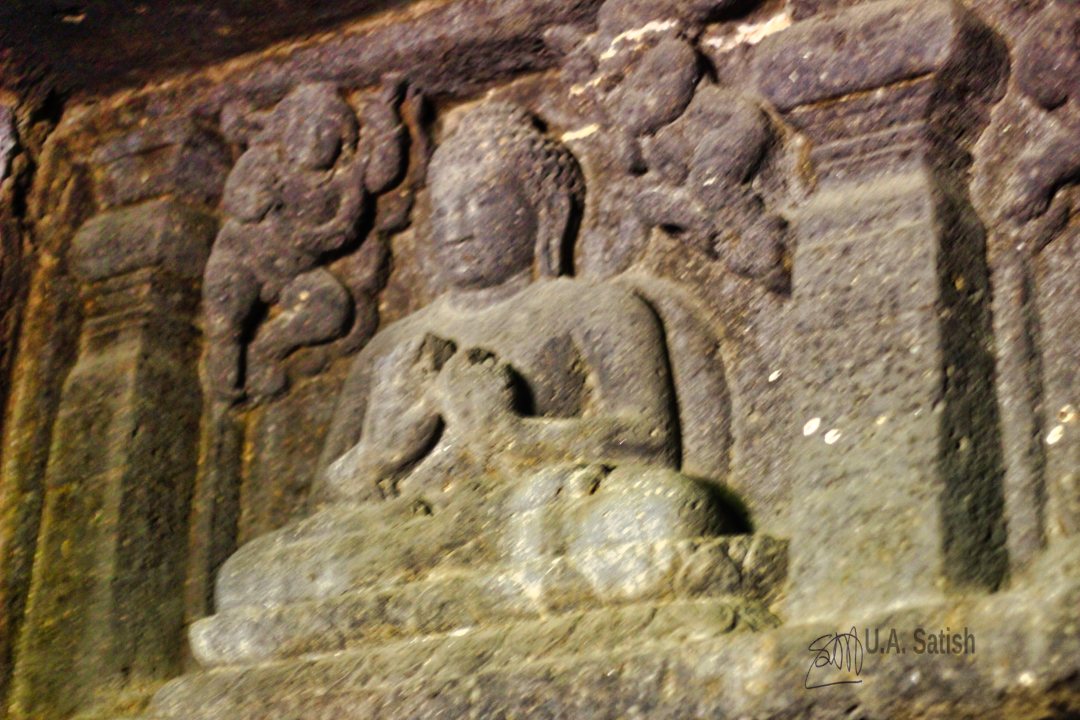 Beautiful Tara figures appear on many parts of the cave. She wears heavy jewellery. Her hair is decorated with pearls, rosettes and lotus flowers. Tara is an important figure in Buddhism. Believers consider her as the Mother of Liberation.
Getting There
From Aurangaad railway station,the cave is 7.5 km. The nearest airport is Aurangabad International Airport (14.8 km). Bibi ka Maqbara is a 10 minute drive (2.7 km). Entry timings are 9:00 am to 5:00 pm on all days of the week.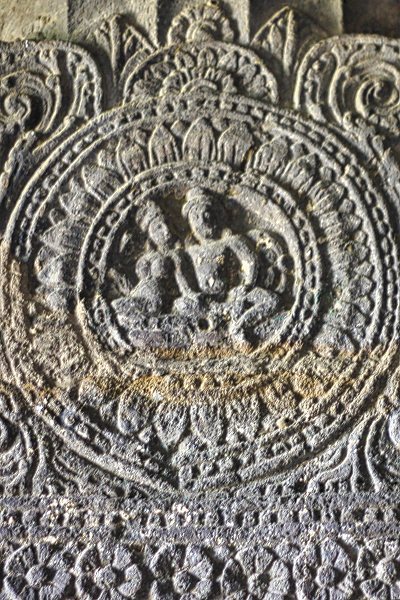 Visitors can make use of their camera and flash in Aurangabad Caves. The interiors are dark and a flash will be definitely useful. Tripods are taboo. Carry a torch to illuminate shadowy areas.
If you liked the post, you could…
Read more stories and get updates on my Facebook page.
Subscribe to the free and informative e-newsletter.
Related Posts: