I have seen and admired many architectural marvels in my travels in India and outside. It is hard to imagine how people in ancient times constructed such architectural marvels. They did not have the tools and materials of the modern world. Winston Churchill had said, "We shape our buildings; thereafter they shape us."
1. Roman Colosseum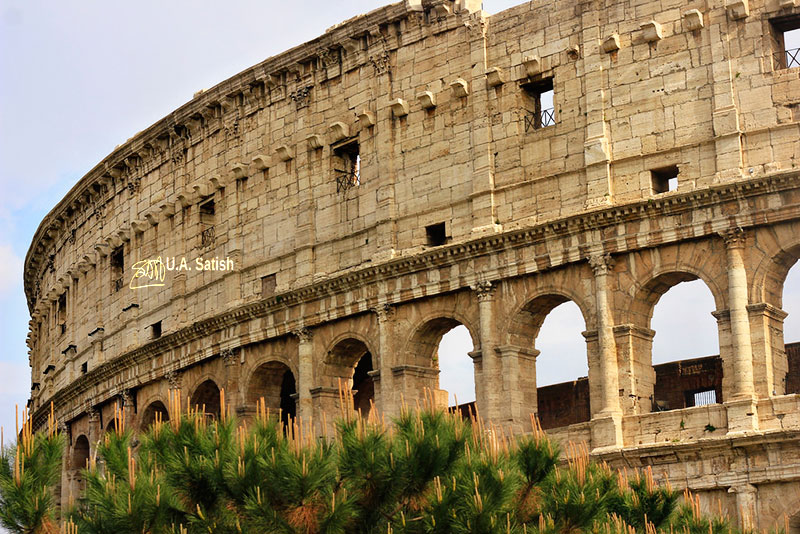 The Colosseum is an imposing ancient structure. It is elliptical in shape and covered in travertine stone slabs. It could hold up to fifty thousand spectators. Now three-fifths of the outer brick wall are missing due to neglect and natural disasters.
Rome's Colosseo was an icon of the Roman Empire. It was a symbol of Roman military might and built by slaves. What struck me at first sight was the gigantic size of the arena. It is an architectural marvel. It must have been quite a place when gladiators and wild animals fought to death.
2. Thirunelli Temple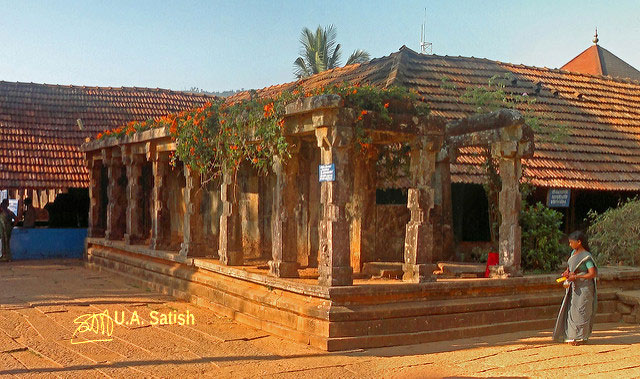 The Temple is a famous pilgrim centre in a beautiful jungle valley surrounded by mountains on four sides. It is dedicated to Lord Maha Vishnu. The temple is at the base of Brahmagiri Hills, 30 km from Mananthavady in Kerala.
Thirunelli temple is an expression of ancient temple architecture. The aquaduct that brings water to the temple is also a testimony to hundreds of years of its history.
3. Gothic Architecture in Mumbai
Chhatrapati Shivaji Terminus in Mumbai is an outstanding example of Victorian Gothic Revival architecture. Formerly it was known as formerly known as Victoria Terminus Station. F. W. Stevens was the  British architect . He also designed the iconic head office of Mumbai Municipal Corporation.  The buildings have stone domes, turrets, gargoyles and  pointed arches.
4. Notre Dame Cathedral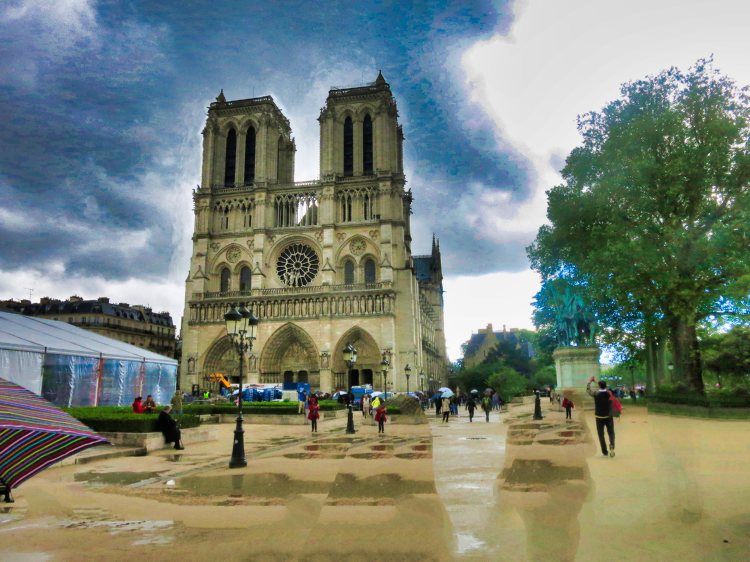 Cathédrale de Notre Dame is an iconic landmark of Paris. This Gothic masterpiece is world-famous for its size, ancient past and fascinating architecture. It is located on the Ile de la Cité, in the historical centre of Paris. (The Île de la Cité  is one of two natural islands on River Seine). It is a short walk from the Palais de Justice and Sainte Chapelle.
The name Notre Dame means Our Lady in French. There are numerous restaurants and hotels around the cathedral. Incidentally, you will find  Notre Dame Cathedrals in Strasbourg, Lausanne and Saigon too.
5. Howrah Bridge
The busiest cantilevered bridge in the world is Howrah Bridge. It carries more than 80,000 vehicles daily and connects Kolkata and Howrah across the River Hooghly. Howrah Bridge was built during World War II and opened to traffic in 1943.
6. Humayun's Tomb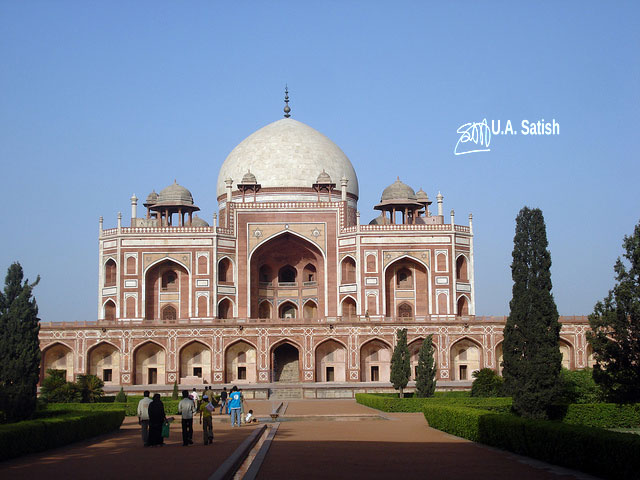 Emperor Akbar, Humayun's son, commissioned the mausoleum. It was built in the 1560s and is symbolic of Mughal architecture. Humayun's tomb stands in a complex of 27.04 hectares. Indian and Persian craftsmen worked together to build it.
7. Florence's City Hall: Palazzo Vecchio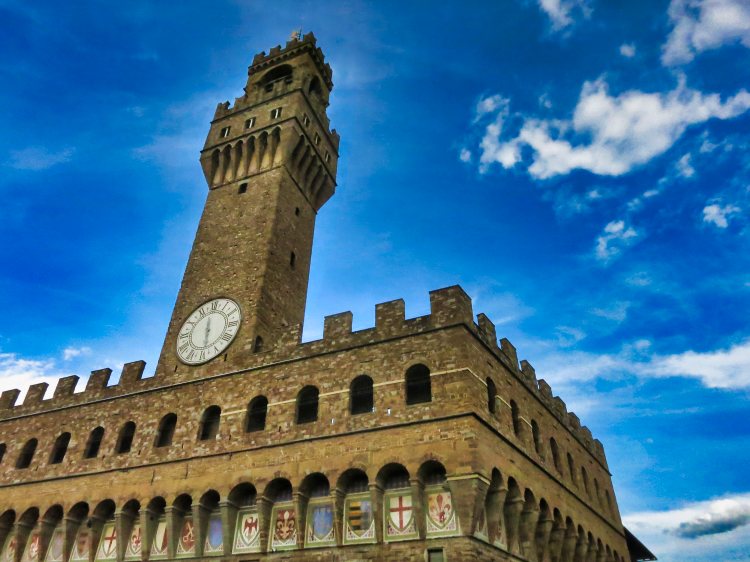 Palazzo Vecchio, also called Palazzo della Signoria, is the iconic town hall  in Florence. The construction took place between 1298 and 1314. It overlooks Piazza della Signoria which is the main square in Florence. The square has an L-shape, with many sculptures around it.
8. Taj Mahal Palace Mumbai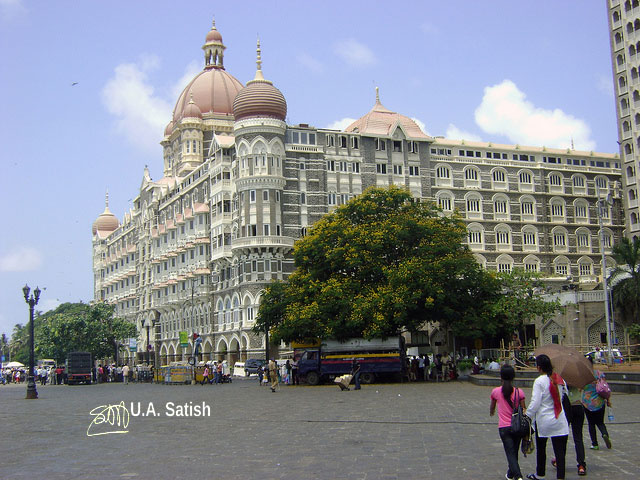 Taj Mahal Palace, Mumbai is a landmark building. It dates back to 1903, twenty one years before the Gateway of India. The hotel faces Mumbai harbour. It is the flagship property of Taj Hotels.
Indian architects D.N. Mirza and Sitaram Khanderao Vaidya designed The Taj Mahal Palace. British architect and engineer W.A. Chambers later completed the project.
9. Pantheon Rome – Architectural Marvels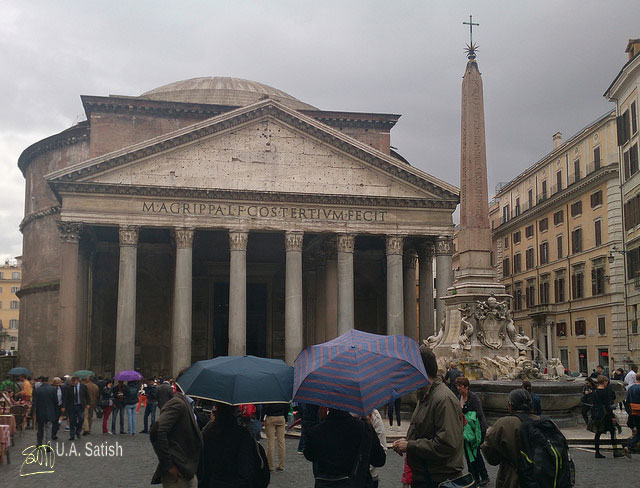 The Roman Pantheon is the most preserved and influential building of ancient Rome. It is a Roman temple dedicated to all the gods of pagan Rome. It was constructed between 118 and 123 A.D.
The Pantheon has a giant dome, with its famous hole at the top (eye of the Pantheon, or oculus). The dome till today remains the largest unsupported dome in the world.
10. Rumtek Monastery Sikkim

Dharma Chakra Centre or Rumtek Monastery is located on top of a beautiful hill which faces the city of Gangtok. It is surrounded by flowing streams, mountains at the back, a snow range in front and a river below. Rumtek Monastery is the largest monastery in Sikkim.  It is home to a community of Budhist monks.
Construction of the monastery followed ancient Tibetan traditions. Modern construction materials have been used.  Quarters for the monks and a large courtyard surrounds  the four-storey monastery. It s on this courtyard that the famous lama dance ritual takes place.
11. Amsterdam Architecture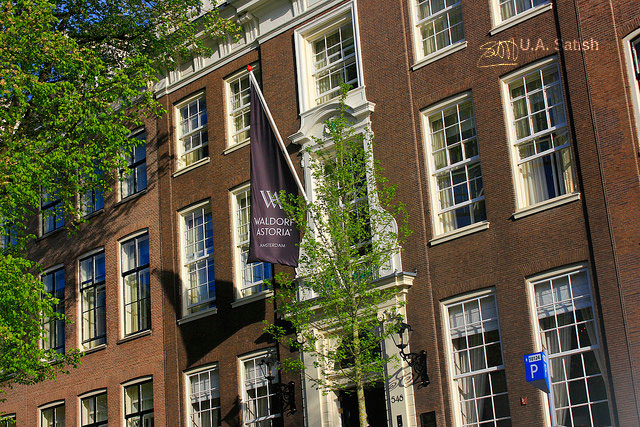 Amsterdam is well-known for its lavish canal houses and charming gabled buildings. The city has enough architectural attractions to keep the design aficionado busy.
Many houses in Amasterdam have hooks jutting out from the top floor. The Dutch employ the hooks to haul up heavy stuff using pulleys and rope.
12. Santa Cruz Basilica Fort Kochi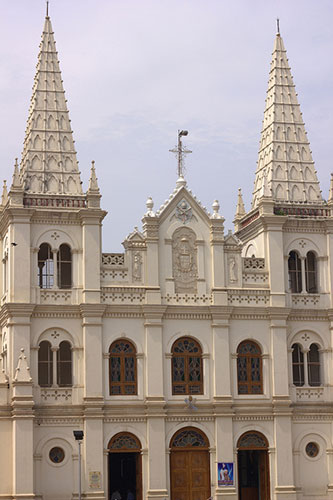 Santa Cruz Basilica is a big building with a Gothic facade and soaring twin spires. Inside it is vibrant and colourful. The Portuguese first built built the church  in 1505.  Italian painter Bro. Antonio Moscheni decorated the main altar. Frescoes and murals cover the columns. There are pretty windows of stained glass and arches. Beautiful paintings on the ceiling depict the life of Jesus Christ..
If you liked the post, you could…
Join more than 5,000 fans of UASATISH by liking us on Facebook, or follow us on Twitter and Instagram.