Amsterdam is the capital of Netherlands. It is famous for its canals, narrow houses with gabled facades and windmills. The citizens of Amsterdam are avid cyclists and there are 400 km of cycle paths.
Amsterdam Centraal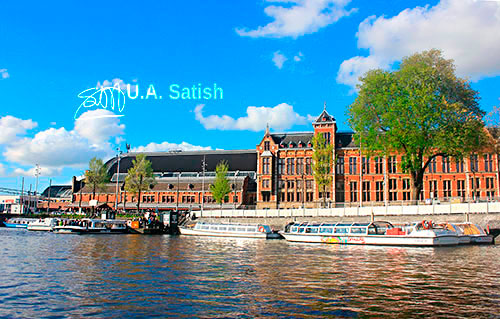 This is the main train station in Amsterdam. It was opened in 1889 and is a national heritage site of Netherlands. Amsterdam Centraal is located in the city centre. It is a 10 minute walk to the Royal Palace and Dam Square. The station is connected by high-speed trains to Paris, London, Frankfurt and other European cities.
Skinny Bridge (Magere Brug)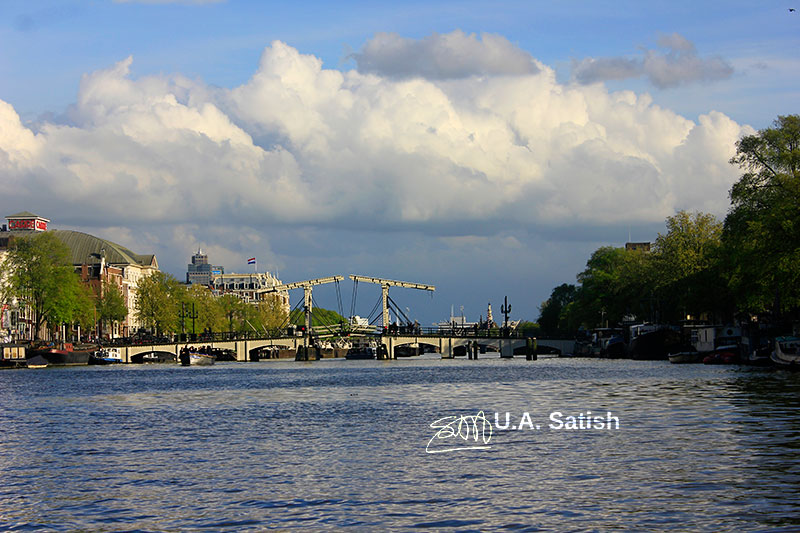 This is probably the best known bridge in Amsterdam. It is called Skinny Bridge because it was so narrow that two persons could hardly pass each other. It is used by cyclists only. The bridge is illuminated at night.  Some scenes of the James Bond (Sean Connery) movie Diamonds Are Forever were filmed on the bridge.
Westerkerk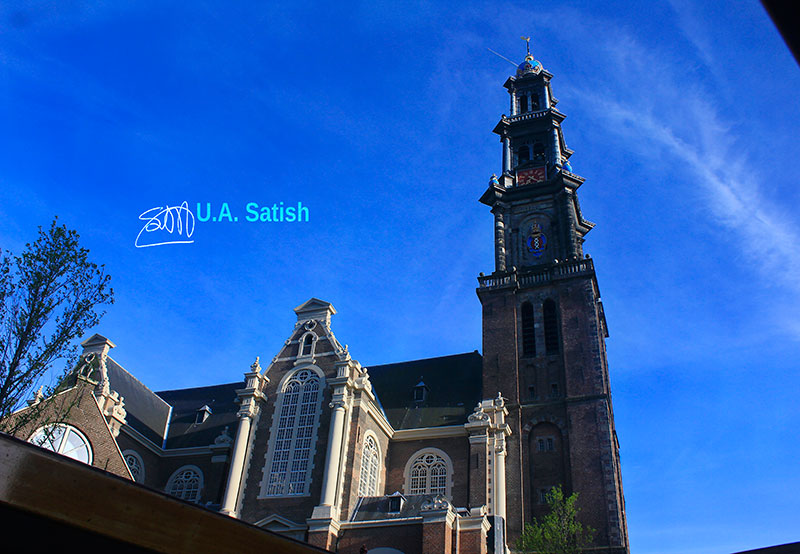 The church in Amsterdam was built in 1631 and has an iconic 85 metre tall spire. It is possible to climb up the church tower. Westerkerk has been built in Dutch Renaissance style.  It is near Amsterdam's Jordaan district.
Amsterdam Cruise Port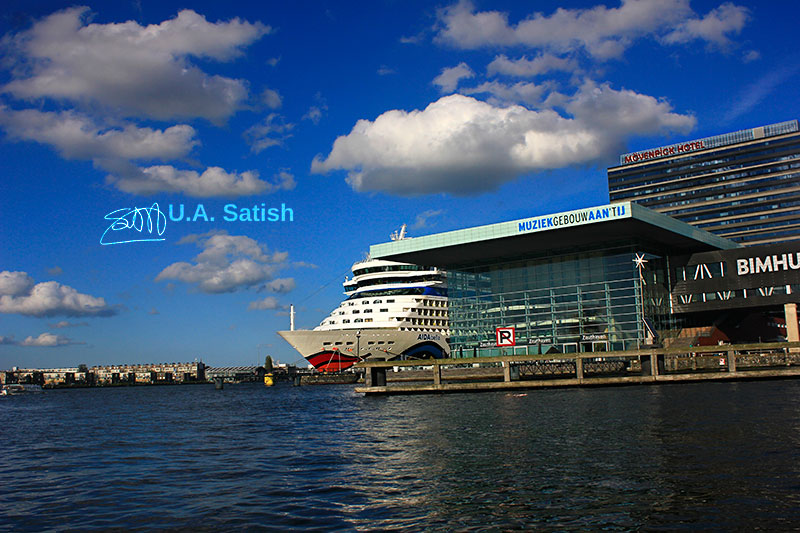 Amsterdam Cruise Port is in the heart of the city. There is a tram stop outside where you can take tram 26 to Centraal Station or you can walk to the station in 15 minutes. The historical city centre of Amsterdam is a world heritage site and everything is within easy walking distance. Schiphol airport is 15 minutes by train.
To see cruise schedule and info, click here.
Blauwbrug (Blue Bridge)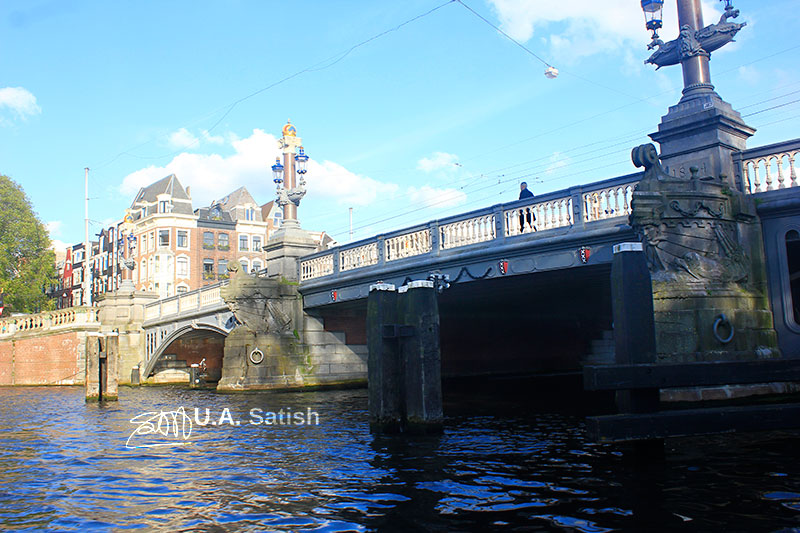 Blauwbrug (Blue Bridge) is a historic bridge across the Amstel River. It connects the Rembrandtplein with the Waterlooplein in central Amsterdam. The original seventeenth-century wooden bridge was painted in blue. It was replaced by the new bridge in 1884. Its architecture is similar to the bridges across the River Seine in Paris.
If you should wish to download my photos for any commercial or personal application, please contact me at ua.satish@uasatish.com.
Facebook Comments