Top 5 Amsterdam Sights are engrossing. Amsterdam is the capital of Netherlands. It is famous for its canals, narrow houses with gabled facades and windmills. The citizens of Amsterdam are keen cyclists and there are 400 km of cycle paths. Cyclists rule in Amsterdam and great pains have been taken to contain them.
The Amsterdam Canal District came up in the seventeenth century as a new and entirely man-made port city. The canals have a lay-out of concentric arcs, with radial waterways and streets. Most of the houses from the 17th and 18th centuries have good levels of conservation. The old civil and hydraulic structures have mostly undergone replacements.
Amsterdam Centraal Railway Station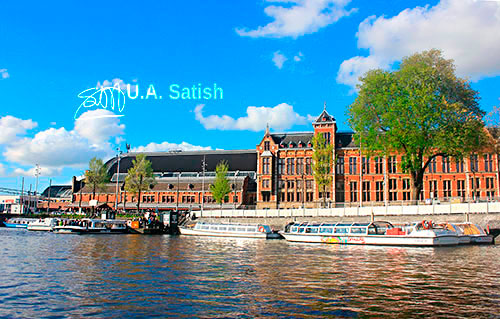 This is the main train station in Amsterdam. It is of 1889 origin and a national heritage site. Amsterdam Centraal is located in the historical centre. It is a 10 minute walk to the Royal Palace and Dam Square. Dam Square lies approximately 750 metres (2,500 ft) south of the main transportation hub, Centraal Station. High-speed trains connect the station to Paris, London, Rome, Berlin and other European cities.
Skinny Bridge (Magere Brug)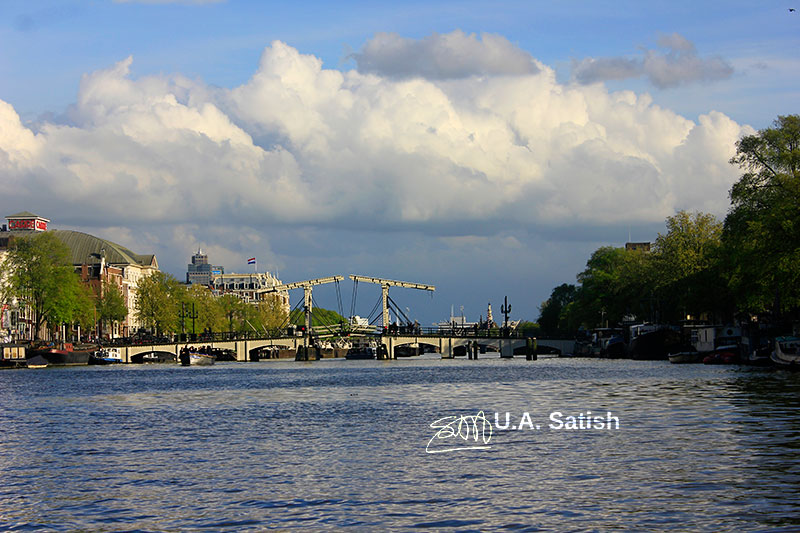 This is probably the most famous bridge in Amsterdam. Skinny Bridge is so narrow that two persons can hardly pass each other. Only cyclists use it. Illumination of the bridge at night is brilliant.  Some scenes of the James Bond (Sean Connery) movie Diamonds Are Forever were filmed on the bridge. Other filming locations included Cap D'Antibes in France for the opening scenes, Frankfurt Airport and Los Angeles.
Westerkerk one of Top 5 Amsterdam Sights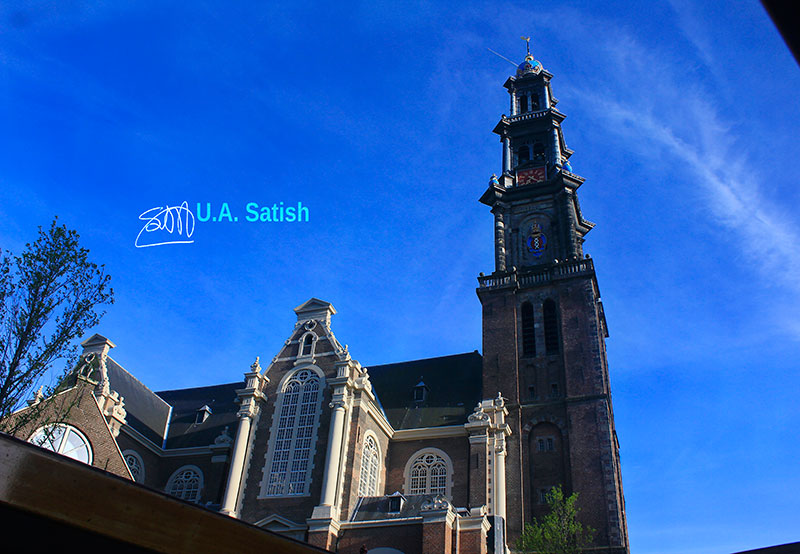 The church in Amsterdam was consecrated in 1631 and has an iconic 85 metre tall spire. It is possible to climb up the church tower. Westerkerk has been built in Dutch Renaissance style.  It is near Amsterdam's Jordaan district. The Dutch love towers. The much admired Westerkerk Tower dominates the old city centre. During the tourist season, you may also climb the tower and enjoy an exclusive view of Amsterdam from its balcony.
Westerkerk is open to visitors all year round. The tower is accessible to visitors from April to October. The church and tower are both closed to tourists on Sundays.
Amsterdam Cruise Port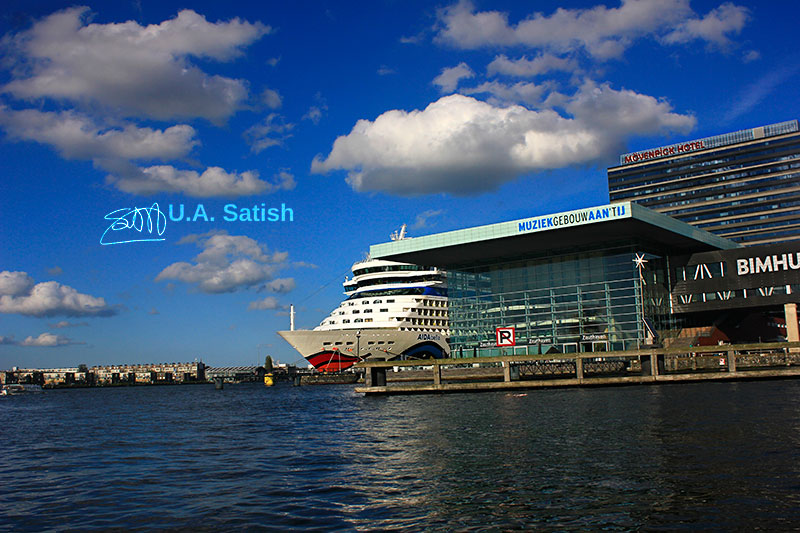 Amsterdam Cruise Port is in the heart of the city. There is a tram stop outside where you can take tram 26 to Centraal Station or you can walk to the station in 15 minutes. The historical city centre of Amsterdam is a world heritage site and everything is within easy walking distance. Travel destinations include Mediterranean, Northern Europe, Carribean, Alaska and Iceland. Schiphol airport is 15 minutes by train. It is the third-busiest airport in Europe in terms of passenger volume.
Blauwbrug (Blue Bridge)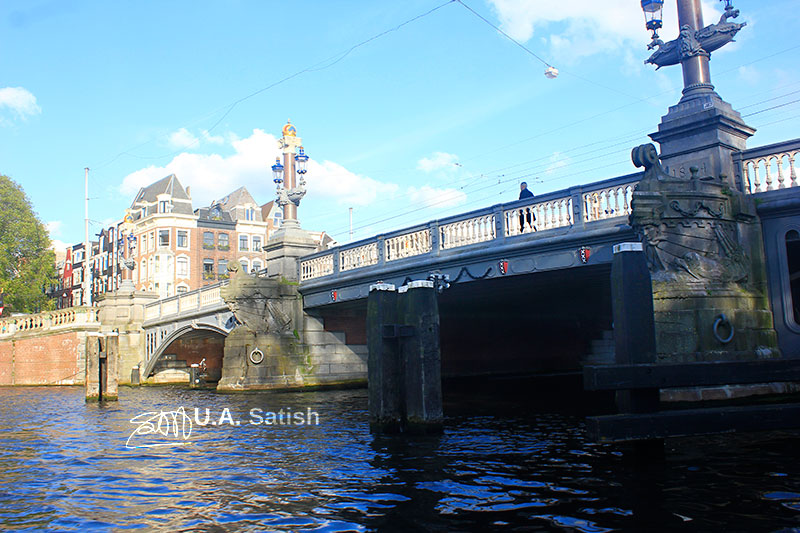 A historic bridge across the Amstel River is Blauwbrug (Blue Bridge). It connects the Rembrandtplein with the Waterlooplein in central Amsterdam. Blue paint originally covered the seventeenth-century wooden bridge. It was replaced by the new bridge in 1884. Its architecture is similar to the bridges across the River Seine in Paris. A concert celebrating Liberation Day takes place each year on the bridges that cross the Amstel.
If you enjoyed this post, you could…
Join more than 5,000 fans of UASATISH by liking us on Facebook, or follow us on Twitter and Instagram.
Related Posts:
.