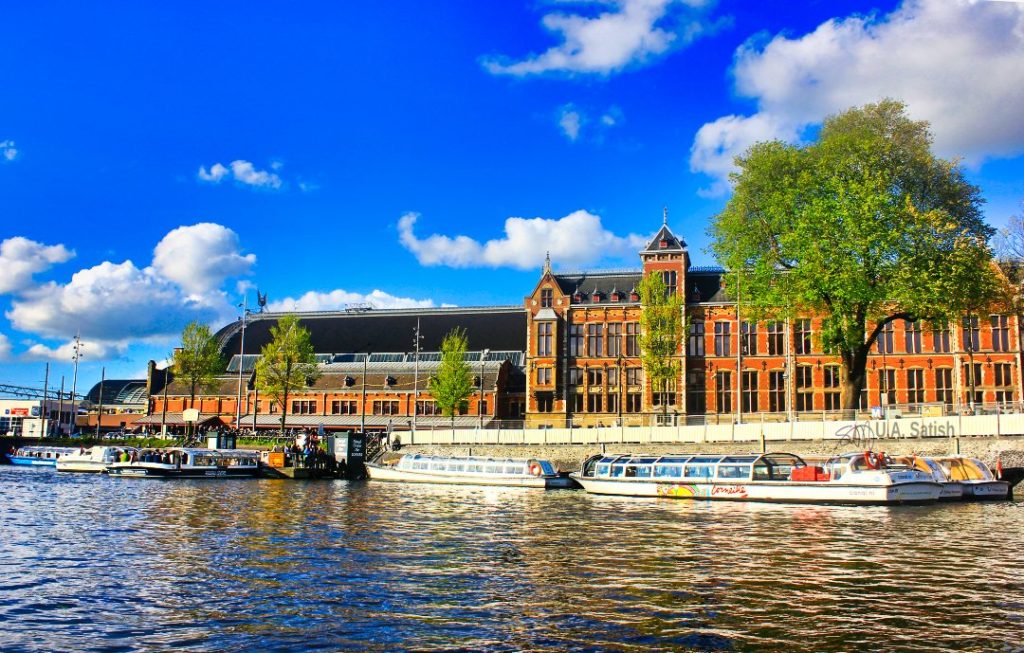 We started our Amsterdam canal cruise from The Damrak which is a 5 minute walk from Amsterdam Centraal station. The cruise boats ply from 9:00 to 20:00 hours at frequent intervals. Duration of the cruise usually is 60 minutes.
The Cruises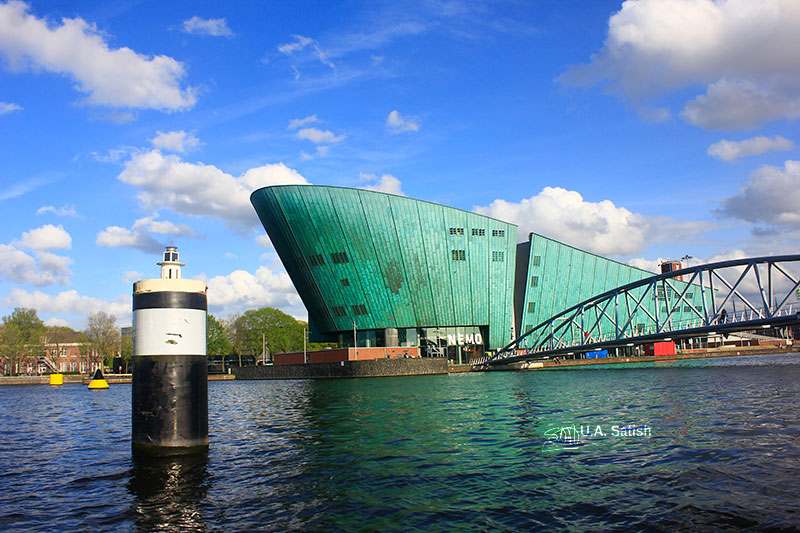 The weather was good when we took the cruise. We boarded a glass topped boat. It took us past churches, 17th-century warehouses and well-decorated old houses. We also went around the old harbour. We could listen to a narration in English as well as Dutch.The canals of Amsterdam belong to UNESCO's World Heritage List since 2010.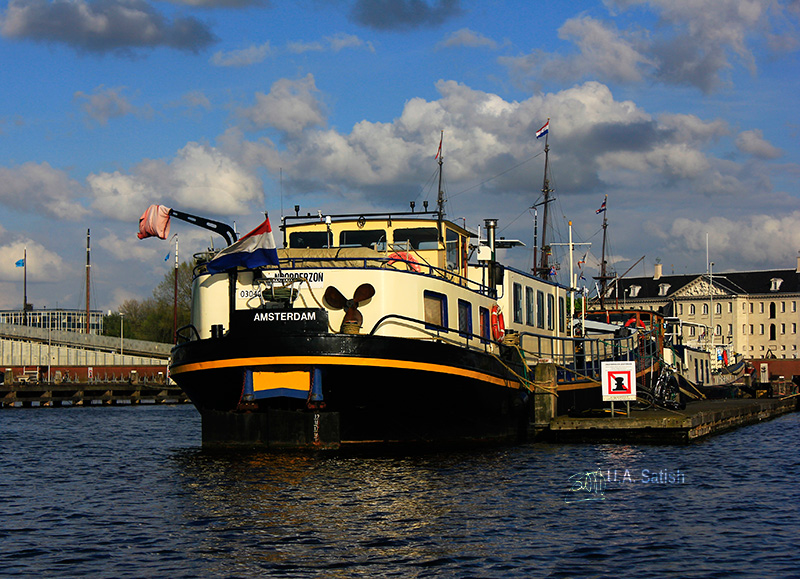 The boats are probably less crowded at mid-day. In the evenings are offered dinner cruises. The basic cruises cost 16 euros each. A discount of 10% may be available for online bookings.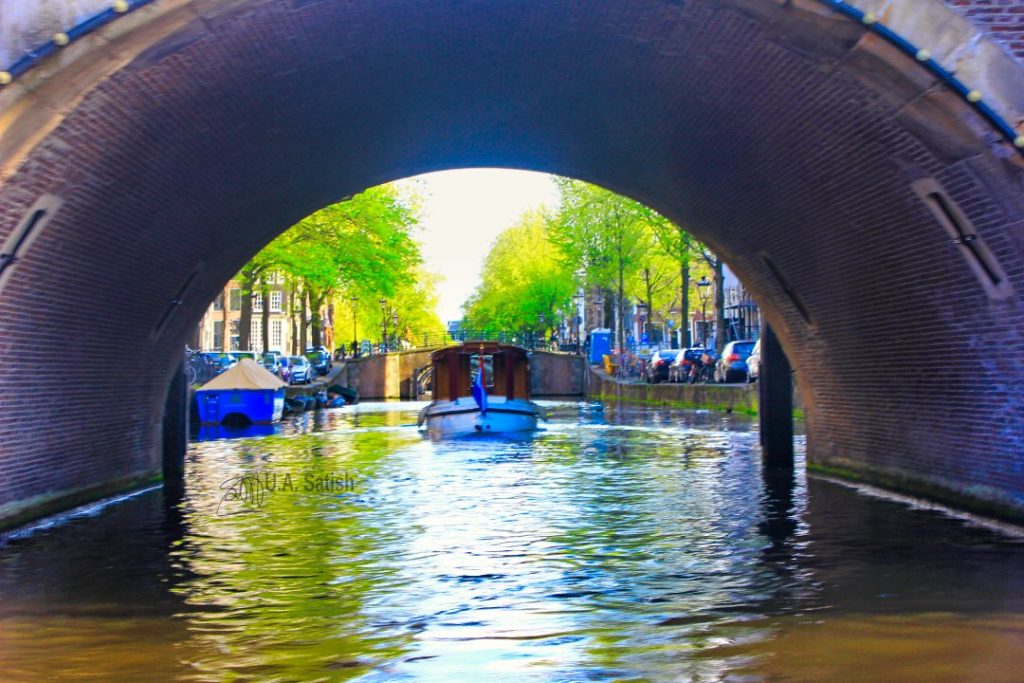 It would be better to choose small open boats. This will give better views. Small boats can go through the minor canals. Amsterdam has 165 canals. Total length of the canals is 50 km.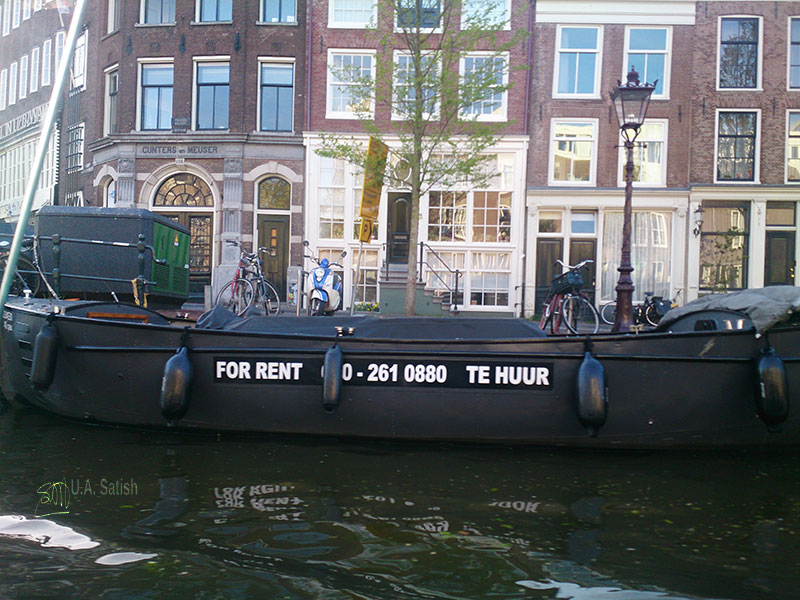 There are lots of photo opportunities on the cruises. Try to take a window seat and use fast shutter speeds to avoid camera shake. Use of an aperture-priority mode may help.Skip rainy days as rains could spoil the cruise. You may also consider romantic dinner cruises.
Bridges on Amsterdam Canals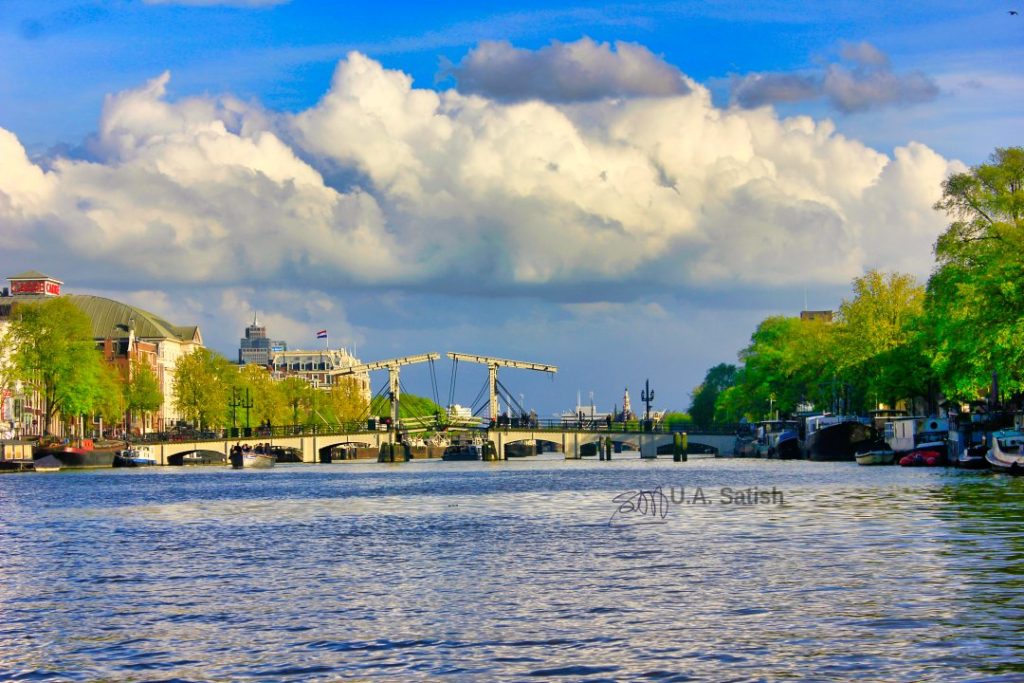 Amsterdam has more than 1,200 bridges. The oldest dates back to 1648. Skinny Bridge is probably the most famous bridge in Amsterdam. People in Amsterdam call it the  Skinny Bridge because it was so narrow that two persons could hardly pass each other. Only cyclists use the bridge. Illumination of the bridge at night brilliant.  Some scenes of the James Bond (Sean Connery) movie Diamonds Are Forever were filmed on the bridge.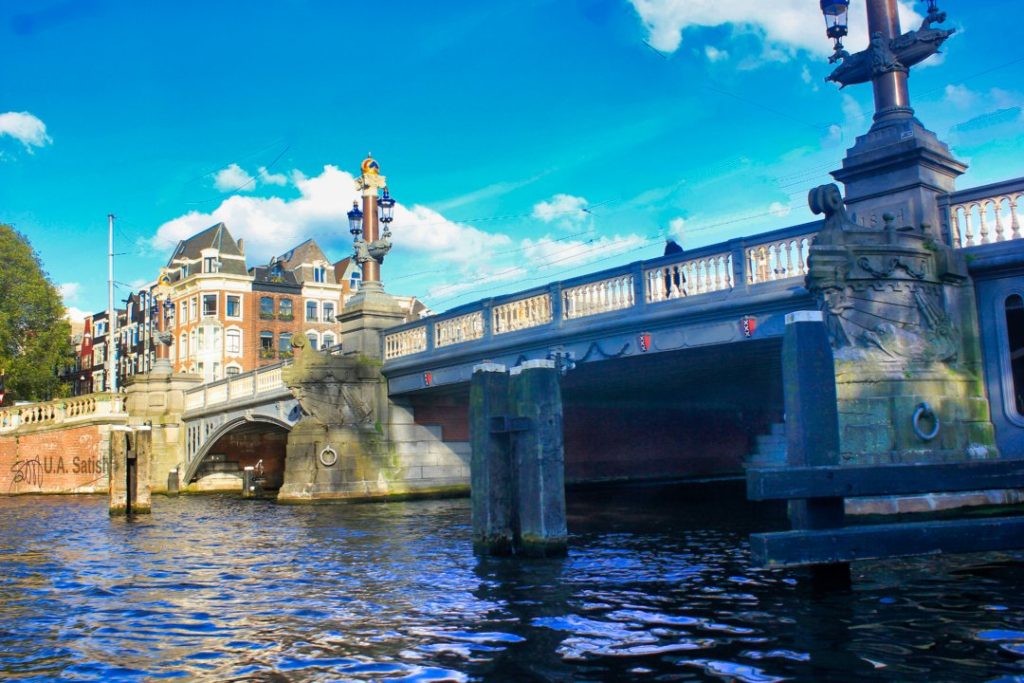 Blauwbrug (Blue Bridge) is a historic bridge across the Amstel River. It connects the Rembrandtplein with the Waterlooplein in central Amsterdam. The original seventeenth-century wooden bridge had a  blue colour. The new bridge came up in 1884. Its architecture is similar to the bridges across the River Seine in Paris.
House Boats on Amsterdam Canal Cruise
I could see several house boats along Amsterdam canals. Many of them are converted barges. The house boats have gas, electricity and running water. Some house boats are available entirely as an apartment, other offer B&B.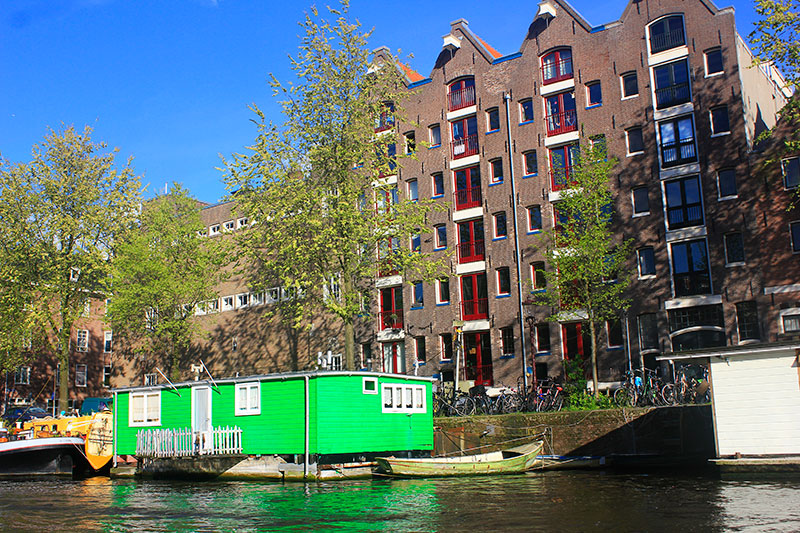 House boats in Amsterdam are not motorised. They are anchored to a fixed place. You will find two types of house boats. The first floats on pontoons. Then there are metal ships which have been converted into house boats. Some of them are still capable of sailing.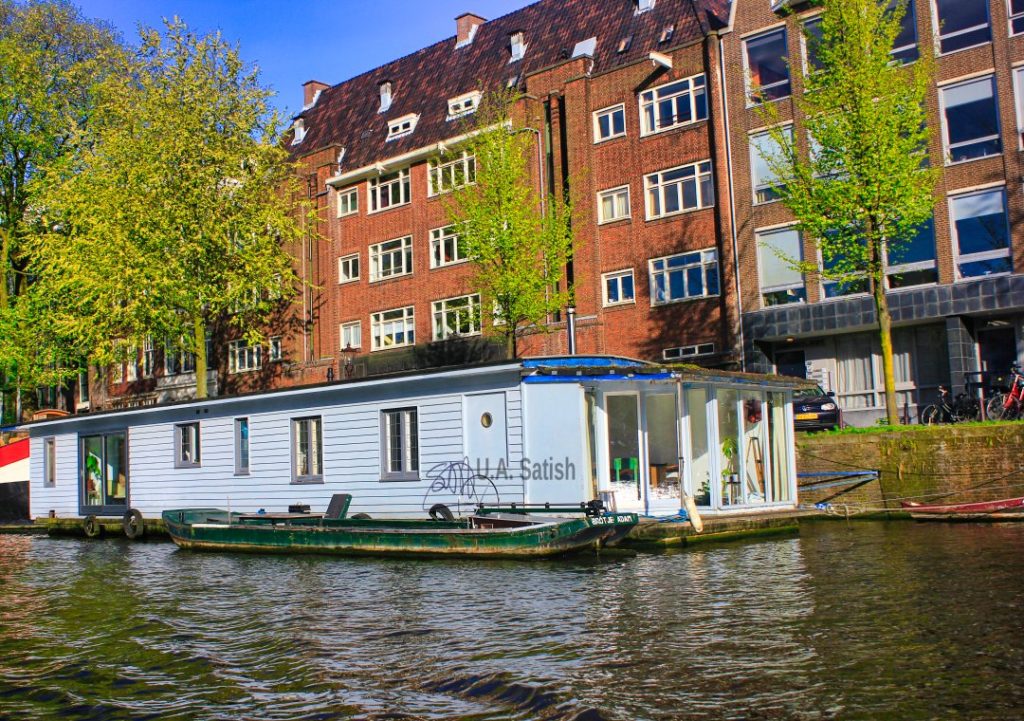 Old Buildings
Parts of Amsterdam are up to 4 metres below sea level. The buildings stand on strong piles. Many buildings built on wooden stilts have foundation problems.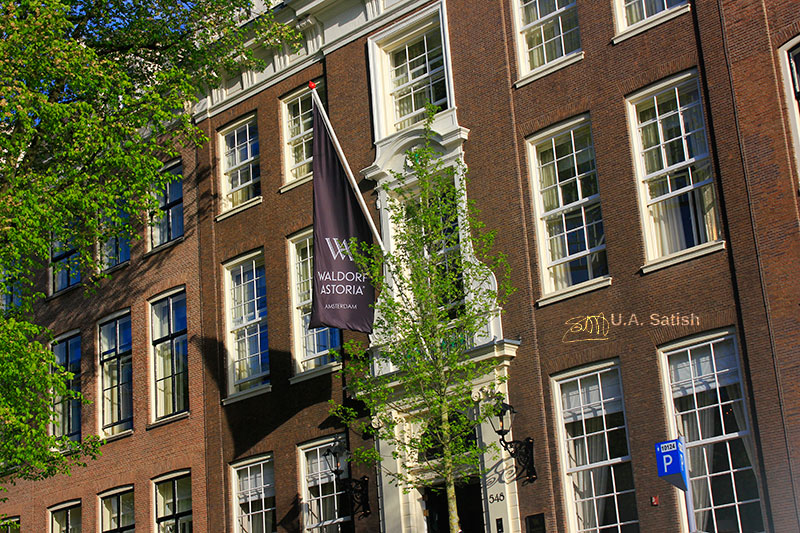 Several of the buildings have a cantilevered beam and hook sticking out from the gable at roof height. The hooks are there to pull up heavy stuff using pulleys and ropes.
If you liked the post, you could…
Read more stories and get updates on my Facebook page.
Subscribe to the free and informative e-newsletter.
Related Stories