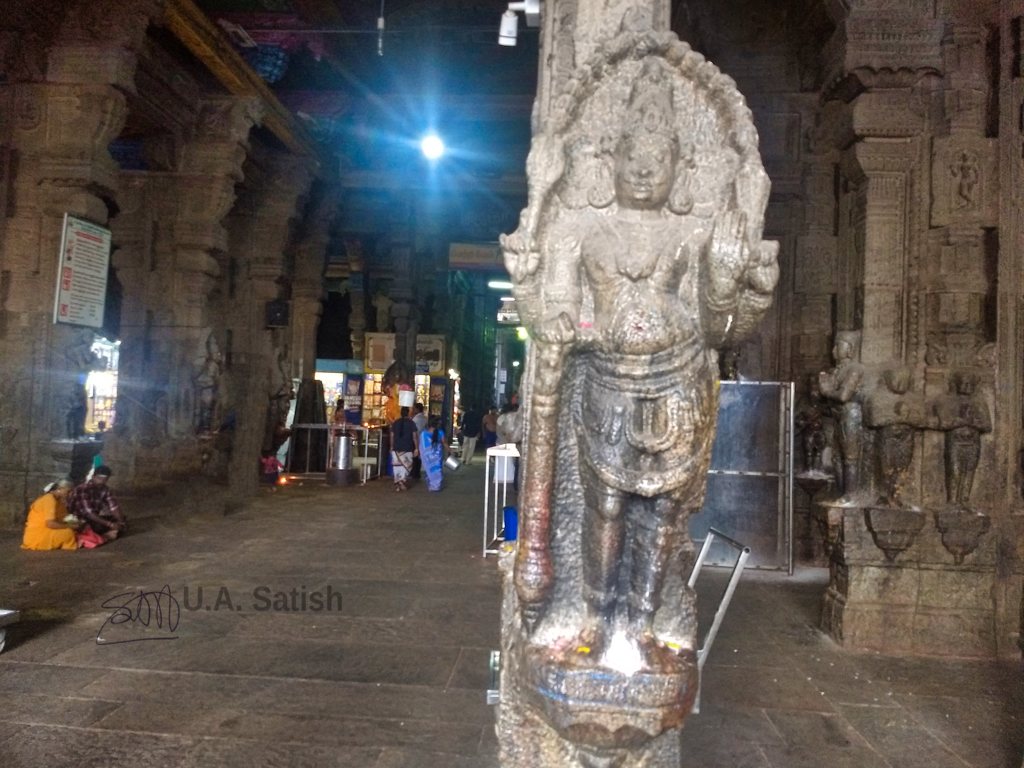 Thiruparankundram Murugan Temple is the first abode of six celebrated temples of Murugan. He is the God of war and victory. Origin of the temple goes back to sixth century C.E.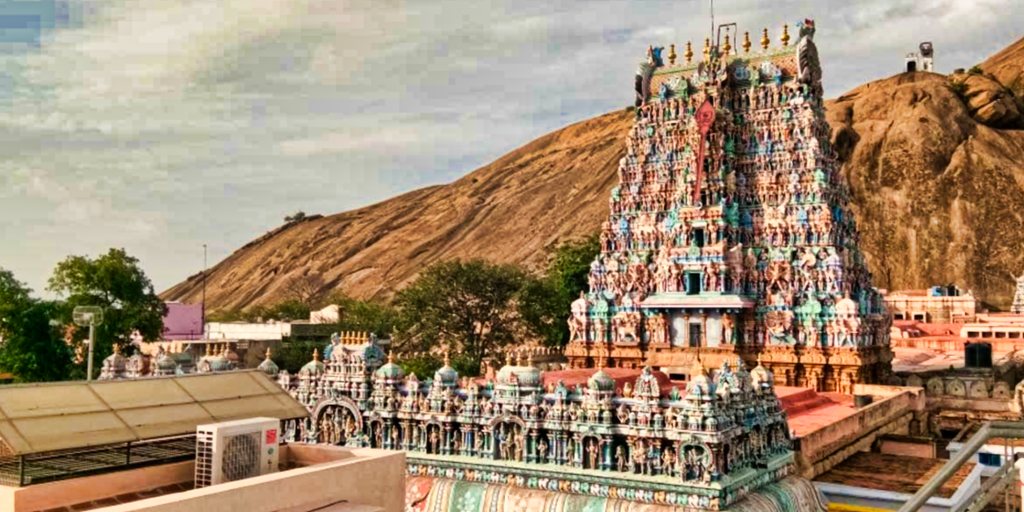 Architecture of Thiruparankundram Murugan Temple
Pandyan Kings built the  rock-cut portions of Thiruparakundram  Murugan temple in the sixth century. Later the Nayaka rulers constructed the massive mandapams in the sixteenth century.   The mandapams have many carved pillars of great beauty.
The principal shrine has cells which hold the sanctums of Subramanya, Durga, Vinayakar, Shiva and Vishnu. All the deities are carved out of rock. A unique feature of the temple is that Shiva and Vishnu face each other in the main shrine. This is an uncommon occurrence in Hindu temples.
In front of the kodimaram or dwajasthambam stands a rock sculpture of  Nandi Bull, along with peacock and mouse (vehicle of Ganesha).
Outside the temple is a pond where devotees feed the fish with salt and rice flakes. Adjacent to the pond is the Gurukulam or school of Vedic studies.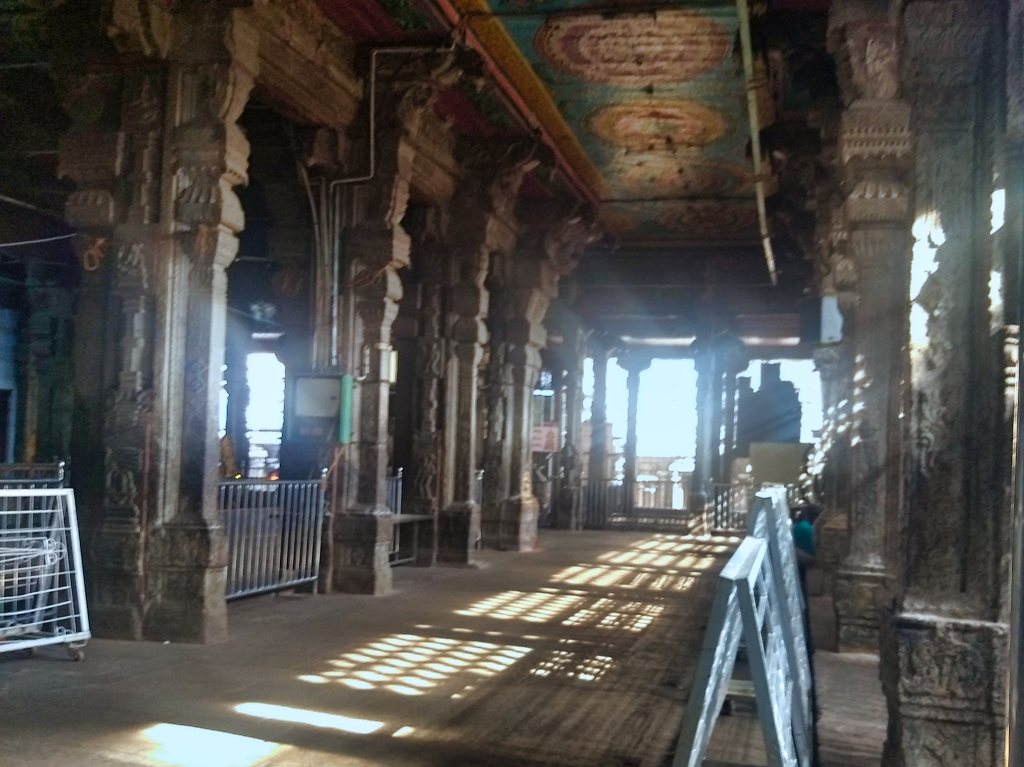 Mythology
Demon king Surapadman did severe penance and got blessings from Shiva. Later Surapadman started terrorising the world. He married Padumakomalai and got many sons. Viramkendiram was his capital where he imprisoned Indra, king of the Devas. Indra then appealed to Murugan who killed the demon king in battle. Surapadman hid under the sea and Muruga cut him into two pieces which went on to become his divine vehicles, peacock and rooster.
Indra was overjoyed at the turn of events and gave his daughter Devasena in marriage to Murugan. The wedding took place  at Thiruparamkundram.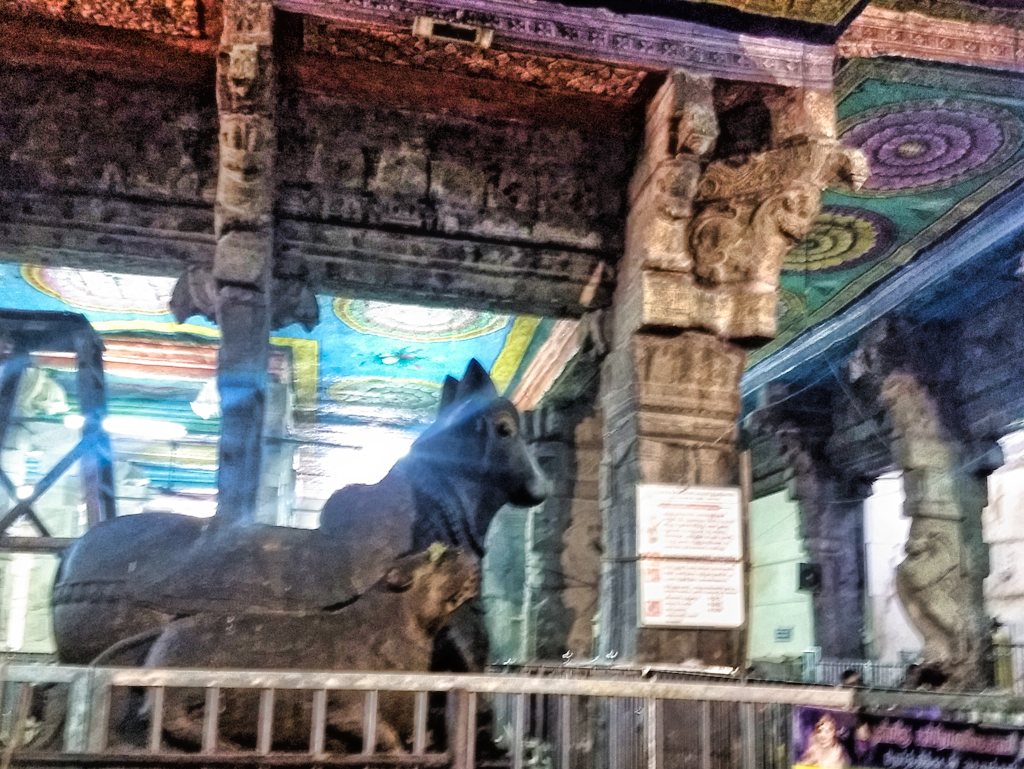 Festivals
 One of the best times to visit this temple is during the Tamil month of Aippasi (October – November) when the  Skantha Sasti festival takes place over two weeks. The victory of Lord Murugan over demon king Surapadman and later his divine marriage to Devasena are celebrated during this festival with great zeal.
The temple observes 25 festivals each year.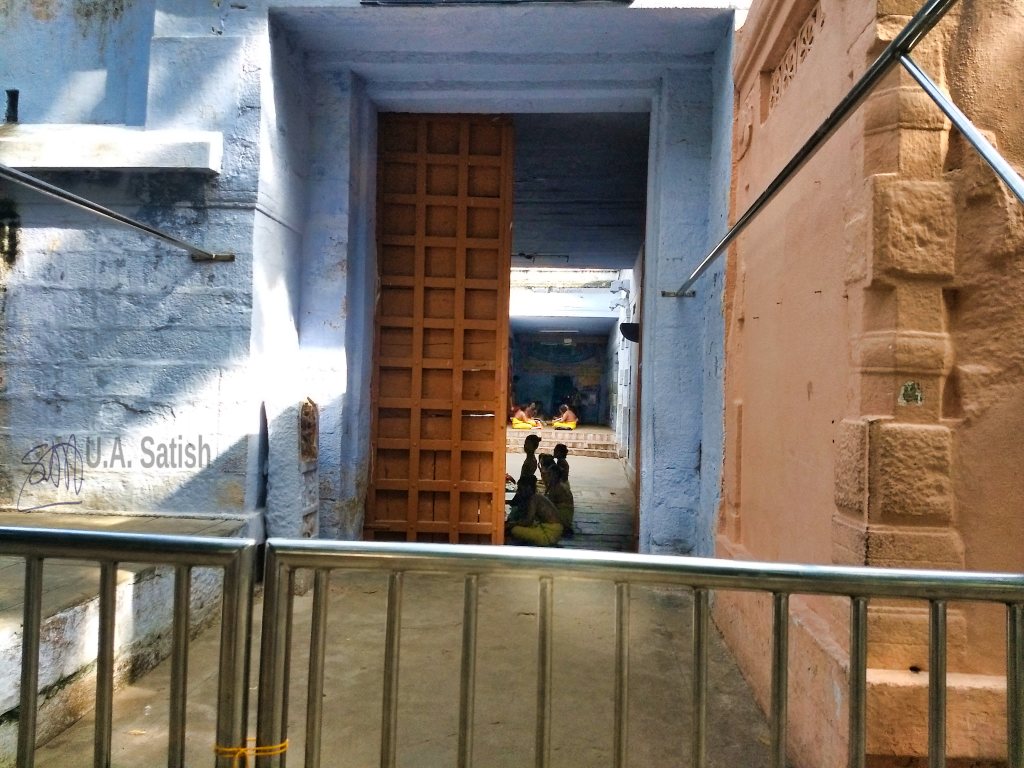 Pooja Timings of  Thiruparankundram Murugan Temple
The temple opens from 5:00 am to 1:00 pm.  It again opens for devotees in the evenings, from 4:00 to 9:00 pm. It is open on all days of the week.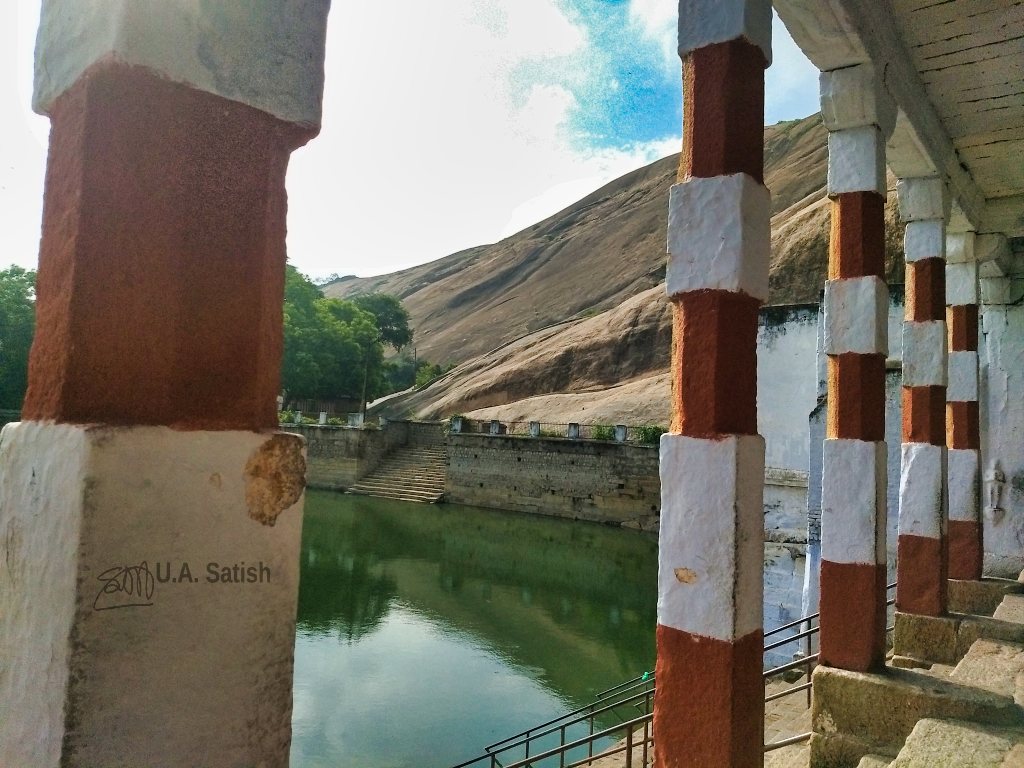 If you liked the post, you could…
Read more stories and get updates on my Facebook page.
Subscribe to the free and informative e-newsletter.
Related post: