Train travel in India takes you almost everywhere. It is safe to assume that you can travel between any two Indian cities or major towns by train.
I travelled between Kannur and Kanhangad in March this year. It is a relatively short trip of  66 km and takes 1 h 3 min.  The beautiful landscape is dominated by tidal creeks and waterways. The mangroves are home to a wide variety of fish, birds and animals. I have selected below 11 pictures that reflect the diversity and beauty on the scenic route.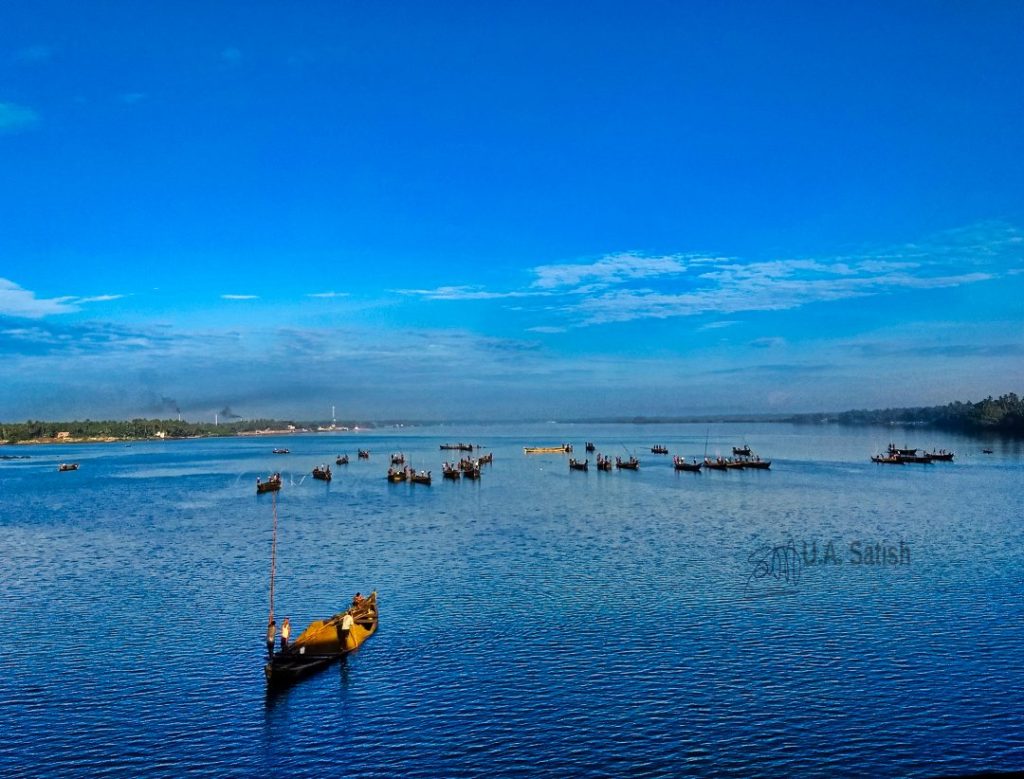 Train Travel in Kerala
Trains connect Thiruvananthapuram to Kasaragod in the north. Many trains run on the route. Most of them are long-distance trains. Commuters often depend on these trains for inter-district travel. In a chair car or sleeper on long distance express trains,  all seats and berths are reserved. It is a safe and comfortable way to get around Kerala.
…