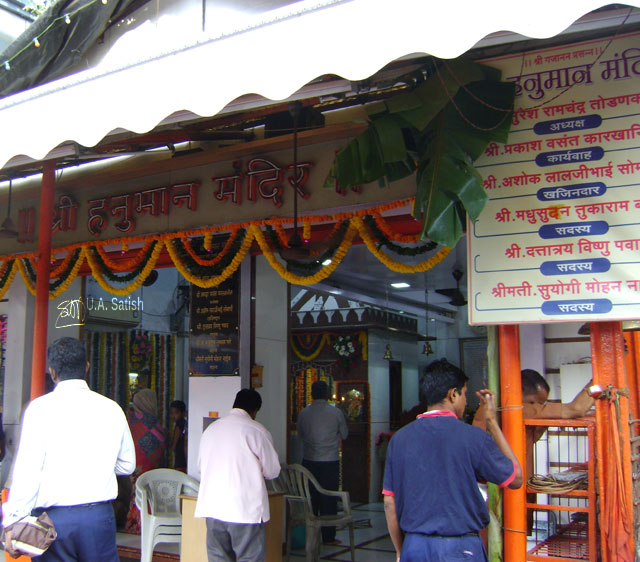 Mumbai to Pune is one of the busiest train routes in India. Several high speed trains run on the route. Construction of Mumbai to Pune line was done in 1856.
I travelled recently to Pune byUdyan Express. I reached Dadar station 30 minutes early and had breakfast at Sree Krishna Refreshments. It is opposite the station and serves vegetarian food.
Aarti was in progress at Sri Hanuman Mandir near the pedestrian overpass, Dadar Central station. I stayed till the aarti was over and then made my way to platform no. 4.
Dadar Station on Mumbai – Pune Line
Dadar station is one of the major interchange railway stations of Mumbai Suburban Railway. It serves Central and Western lines. The station prominently displays signs in English and Hindi. The signs show train number, train name, arrival/departure times and platform number. Announcements are made in Marathi, Hindi and English.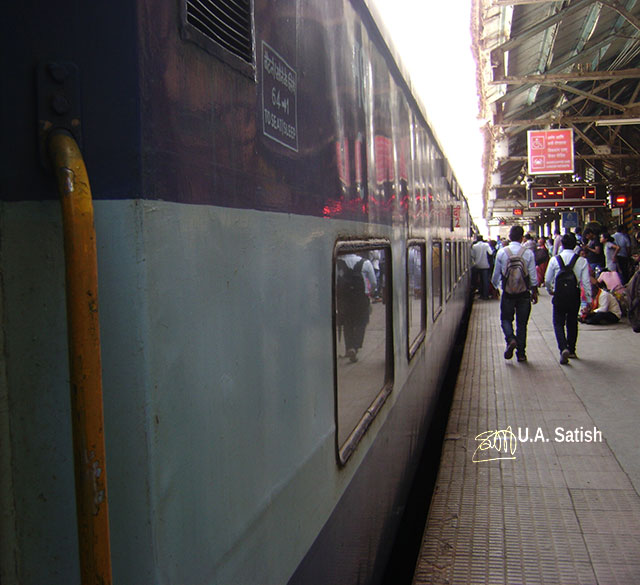 I travelled on an air-conditioned sleeper coach which was cool and comfortable. Udyan Express departs Mumbai Chhatrapati Shivaji Terminus (CSTM) at 8:05 AM and arrives in Bengaluru City Junction (SBC) at 8:50 AM in  24h 45m.  This train covers a distance of 1,153 kms. The train inexplicably does not have a pantry car.
The train's next stop after leaving Dadar was at Kalyan. It is a major railway junction on the central line of the Mumbai Suburban Railway network and one of the busiest stations in India.
Karjat to Lonavala on the Ghat Section
Midway between Mumbai and Pune is Karjat. It is famous for vada pav which you can buy at the well-known Diwadkar's stalls at the station.
Karjat is at the lower end of Bhor Ghat which climbs up to Khandala. Great Indian Peninsula Railway laid a railway line from Mumbai to Pune. The section through Bhor Ghat with 28 tunnels was opened in 1863. At Karjat station, two locomotives latch on to back of the train to enable it to go up the ghat to Lonavla. The train traverses 28 tunnels on the ghat section.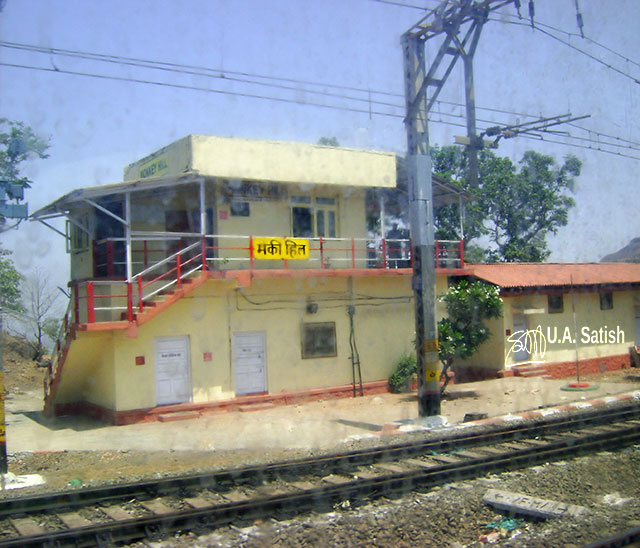 Near Khandala is Monkey Hill railway station. It serves as a technical halt where trains stop to check brakes. Almost all trains traveling from Khandala to Palasdari stop at Monkey Hill.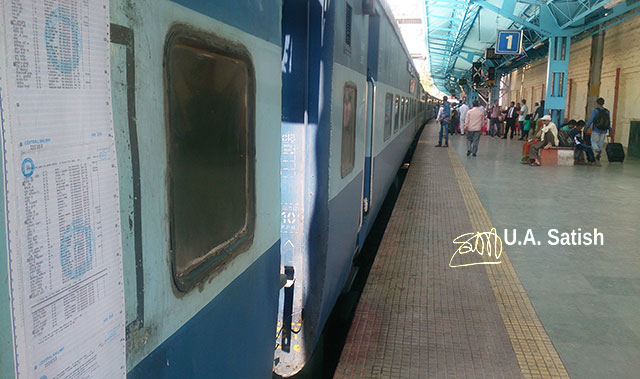 Green valleys surround Lonavala which is a hill station. It is at 622 metres (2041 feet) above sea level. Visitors from Mumbai as well as Pune seek out its waterfalls, lakes and greenery. It is famous for the popular candy known as chikki. 
Picking Up Speed After Lonavala
After Lonavla, the train picks up speed. Travellers can view beautiful scenery along the way. The train reaches Pune in about three hours. The station is powered by a solar power plant and emergency diesel generators. Pune is the second largest city in Maharashtra state and considered its cultural capital.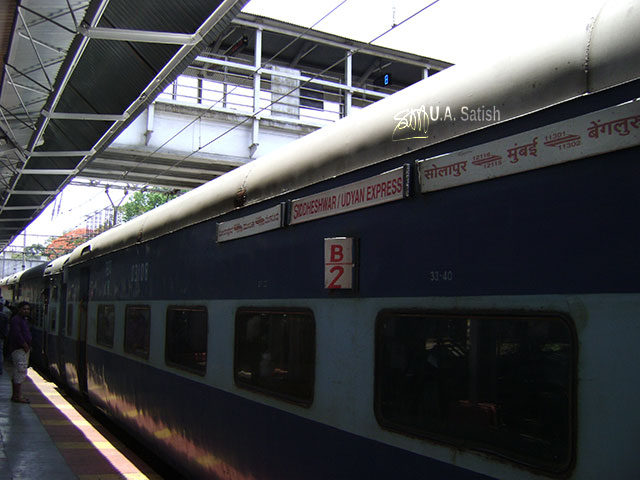 If you liked the post, you could…
Join more than 5,000 fans of UASATISH by liking us on Facebook, or follow us on Twitter and Instagram.
Related posts: