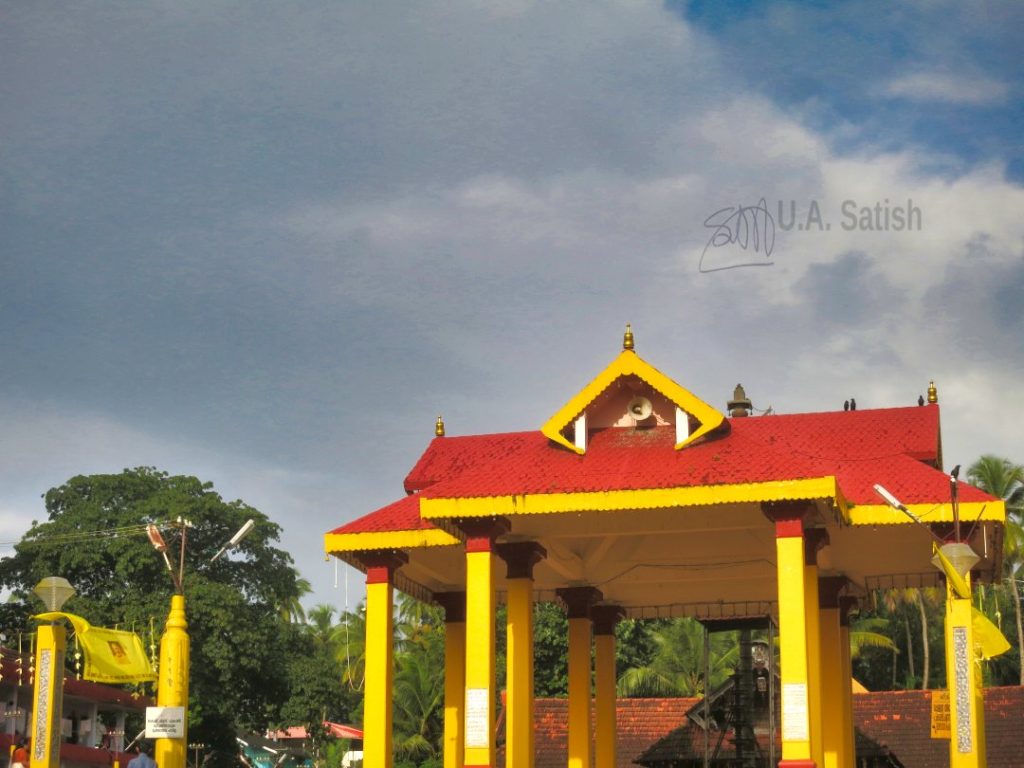 Jagannath Temple in Thalassery is one of the best loved temples in Malabar. Sree Narayana Guru consecrated the temple in 1908. He was in the forefront of the fight against untouchability in Kerala. Jagannath Temple opened its doors to Harijans in the 1920s.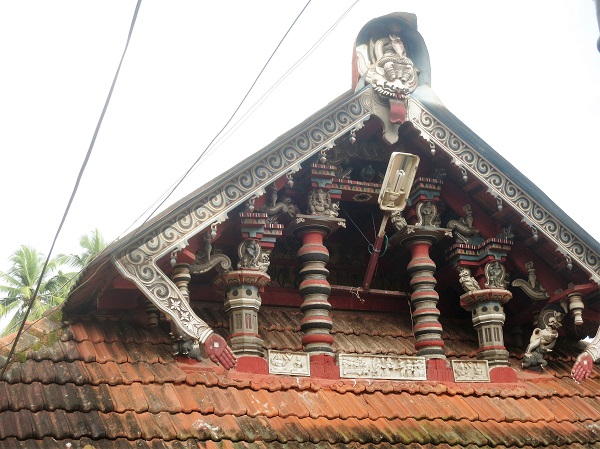 Location of Sree Jagannath Temple
The temple is 92 km (1 hour 56 minutes without traffic) from Karipur International Airport in Calicut. Jagannath Temple Gate railway station is a short walk away. Only slow trains stop there. Fast trains halt at Thalassery station which is at a distance of 3.4 km.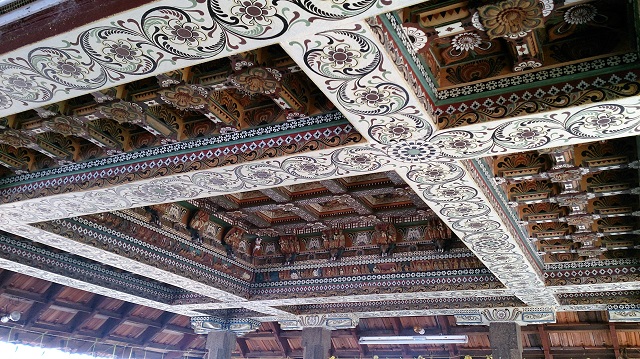 Architecture
If you walk past the kodimaram and look up on entering the temple, you will see beautiful wood carvings on the ceiling.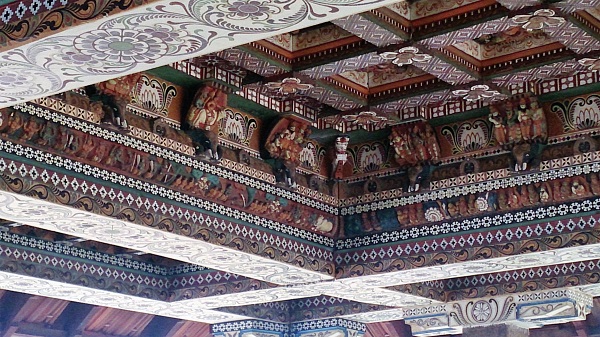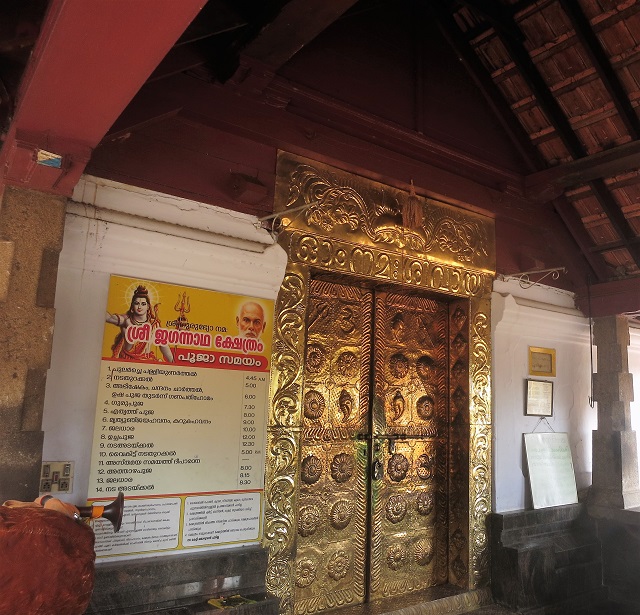 The temple functions on the lines of Jagannatha Temple in Puri. Non-Brahmins conduct the pooja and rituals.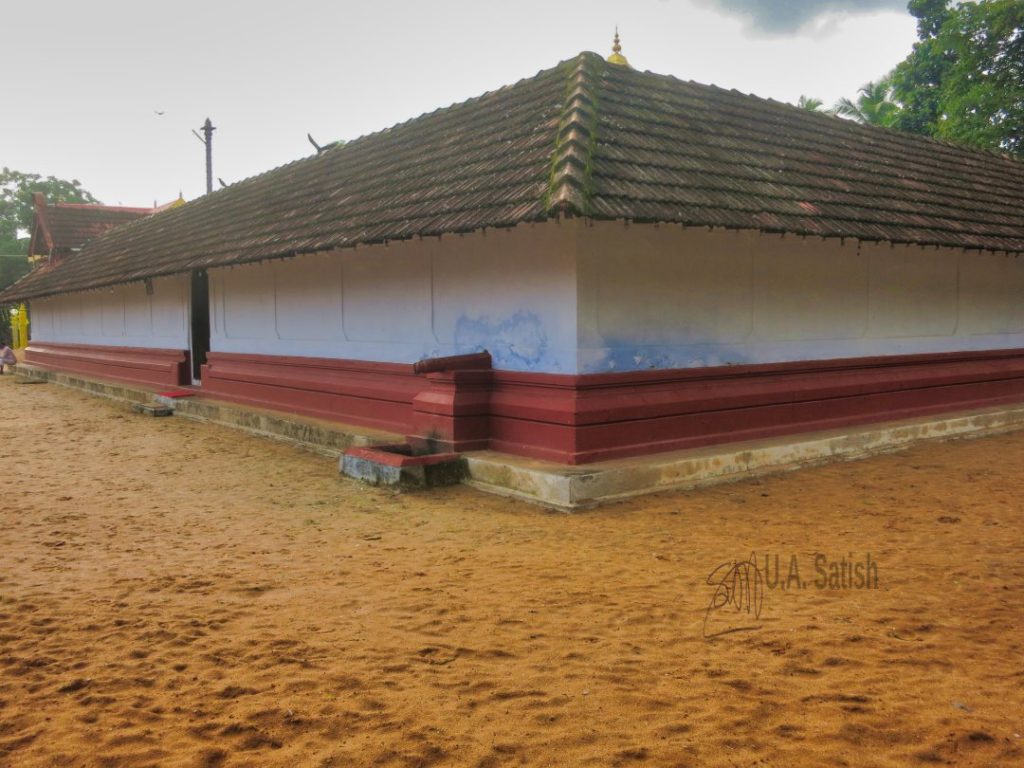 Construction of the temple is in Kerala architectural style. The sloping roof has red clay tiles. The Sreekovil (Sanctum Sanctorum) has no windows. Only the priests can enter the Sreekovil. The Sreekovil is within the four walls of  the Nalambalam. Priests use water from the well near the temple exclusively for pooja and rituals.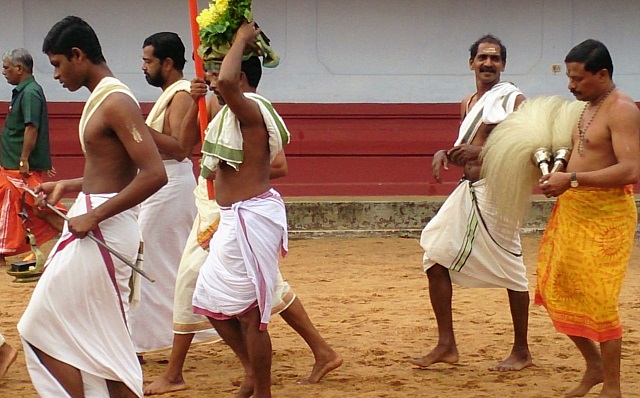 Pooja and Festivals
The annual temple festival starts on the Punartham day in the month of Kumbham. The Jagannath temple festival lasts eight days. The cultural programs are famous. The fireworks attract a lot many people.
Right in front of the temple is a beautiful tree which is within an enclosure.
A statue of Sree Narayana Guru was installed on the temple premises in 1927. It was made in Italy and transported by ship to India.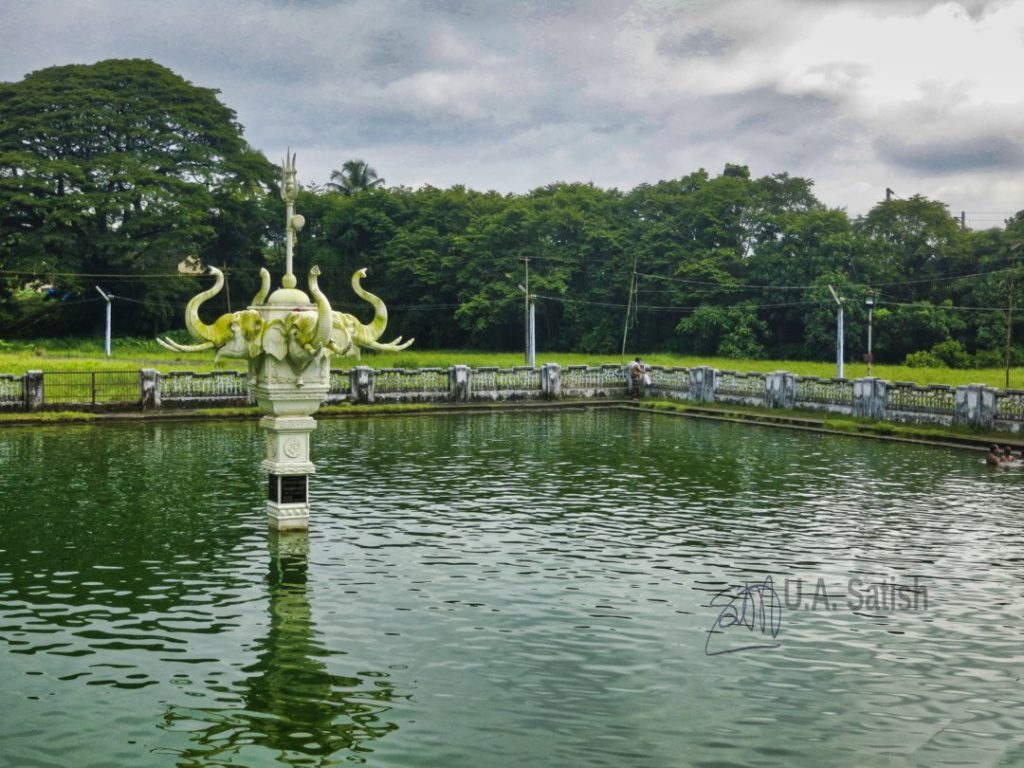 There is a beautiful pond on the premises with steps on all sides for people to enter the water safely. In the middle of the pond is a lovely fountain with four elephant heads.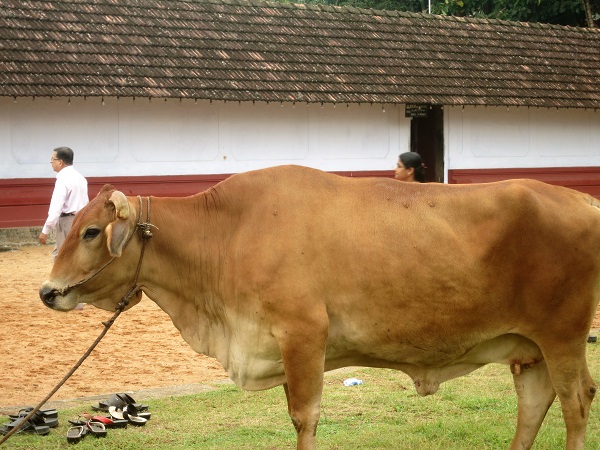 We could see cows in front of the Guru Mandiram. People would feed the cows with grass.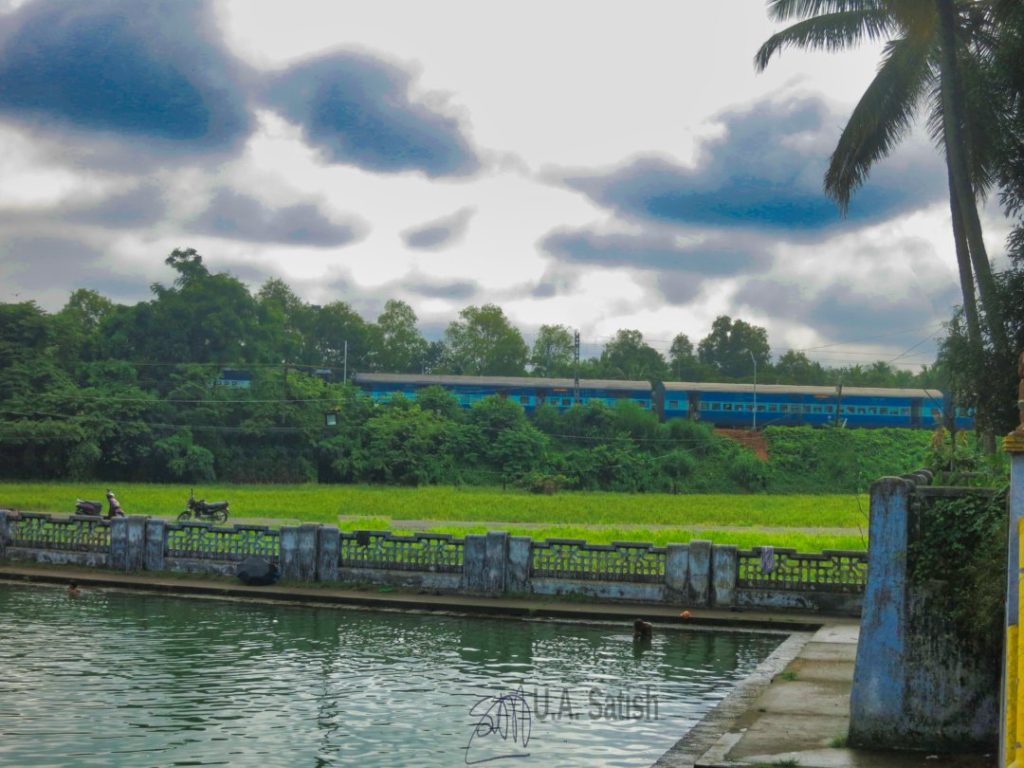 The railway line passes near the temple and we could see trains go by from time to time.
I noticed a flock of Pheasants in the field outside the temple. These were probably migratory birds.
I hope you have liked the post.  If you have questions, please use the Contact Form to get in touch with me. Post your comments in the box below.